Week in Russian kitchen: Stadium food delivery and special allergic care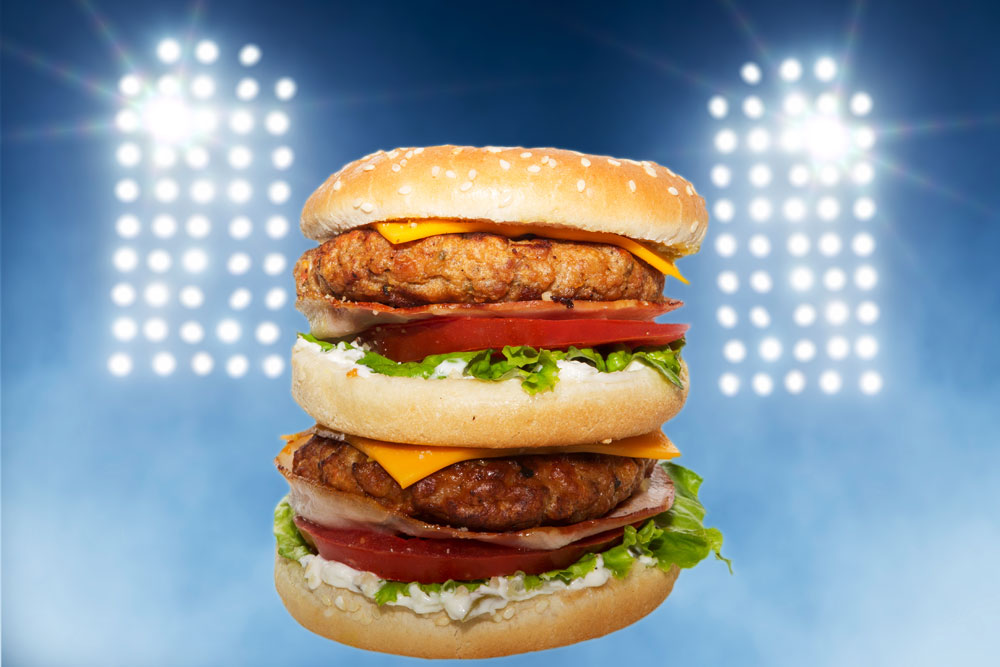 Take a break from the game with a tasty burger right at the stadium!
Shutterstock / Legion-Media
RBTH presents a digest of Russia's most delicious culinary events from March 23-29, 2016.
Eat without leaving your seat
Online sports portal Championat.com is making it even easier for fans to enjoy the game. The organization is starting a food delivery service that will bring snacks right to the stands. The service, called NaStadione.ru, was available for the first time during the Russia-Lithuania friendly soccer match in Moscow on March 26. Fans were able to order food from Burger King directly to the Otkrytiye Arena stadium via a special mobile site. Delivery is free, but if you want to take a break from the game, there is also an option that allows users to order in advance then skip the line at the pick-up window.
NaStadione.ru is organized in cooperation with Burger King and local soccer team FC Spartak Moscow and will be available at all Spartak's home games.
Will the next option be Dodo pizzas delivered by drone?
Shopping may get easier for those with food allergies
Russian supermarket chains may soon introduce special shelves with products friendly to people who are sensitive to certain foods, according to a report from the Association of Retail Companies. Many supermarkets already have special sections for sugar-free products friendly to diabetics. The sections for people with food allergies will contain organic projects that do not have flavor enhancers, "E"-components, artificial coloring agents and thickeners. It will include dairy products with a short shelf-life, gluten-free products and products from local farmers.
A new line of Russian bread created with technology that makes it easier to produce organic doughs may be one such offering in these departments.
Can this app beat Moscow traffic?
Hunger promises to deliver food in 8 minutes. Source: Shutterstock / Legion-Media
Food delivery services have had a serious challenge breaking into the Moscow market due to the Russian capital's legendary traffic. Now a new app, Hunger, is making the unbelievable promise of food delivery in 8 minutes or less. How does this service plan to succeed where so many others have failed? Hunger uses GPS connected to a special logistics system allowing online delivery tracking, but the key seems to be that Hunger doesn't deliver food exactly to your door - you have to come to the street to get it. Currently the service operates only within Moscow's Garden Ring, but hopes to expand in the future. Delivery costs 47 rubles and there is no minimum order requirement.
All rights reserved by Rossiyskaya Gazeta.