Week in Russian kitchen: Eat like Stalin, fight starvation with a laser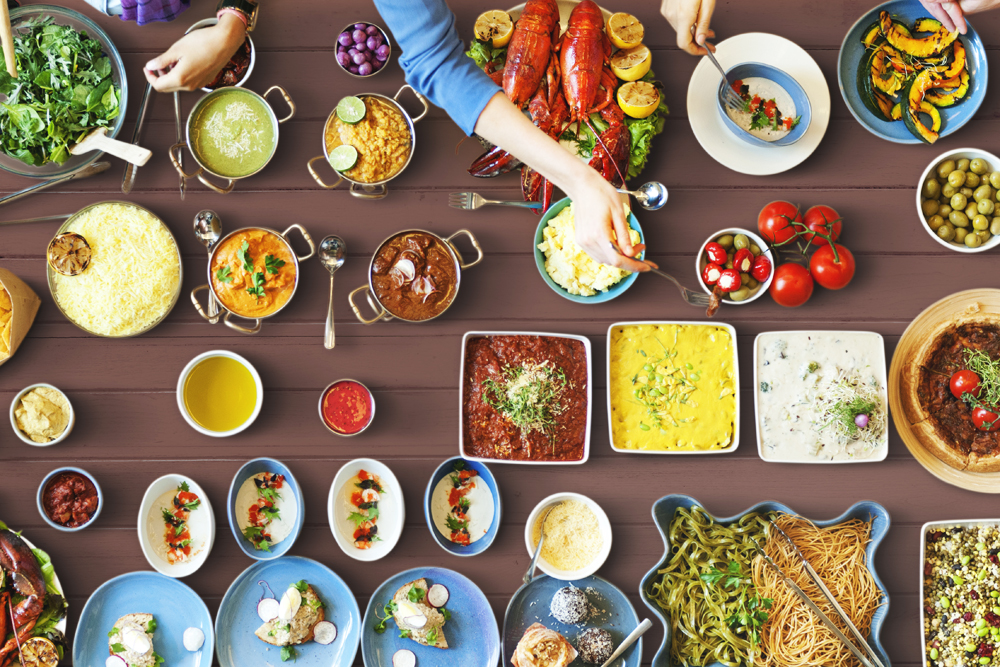 This week (and later on) try the most diverse dishes in Moscow, from creative-style to Stalin-style!
Shutterstock / Legion-Media
RBTH presents a digest of Russia's most delicious culinary events from April 6-12, 2016.
Omnivore Festival: now in Moscow
On April, 13-16 at the DI Telegraph loft (Tverskaya, 7) Moscow will welcome the international Omnivore festival of young creative cuisine as part of its grand world tour.
The festival's program will include workshops by renowned chefs, two 'Pop-up' dinners and the Omnivorous party. Guests will also be able to attend a market and buy culinary devices they need. The last day will be celebrated with the 'Amazing Dinner' where there will be a special festival menu created by the resident and guest chefs.
Laser to save the world from the starvation
With the help of the laser plants will grow faster and healthier. Source: Shutterstock / Legion-Media
Russian specialists from the Michurinsk State Agrarian University (Tambov region, 340 miles southeast of Moscow) have created a laser that can literally save our world from the threat of starvation.
The plants influenced by the apparatus grow twice as fast and produce more crops whilst still being grown organically.
Furthermore, the laser is able to cure various diseases and inform scientists of the amount of the harmful substances in the plant. According to the developers, the laser beam speeds up all the processes in the plants' cells and, in addition to being sold at a reasonable price, the apparatus should have paid for itself after two months use.
Dinner Stalin-style
The legendary Moscow 'Aragvi' restaurant (Ulofa Palme St., 1) opened its doors on April, 10 after 15 years of downtime.
The building itself is legendary as in the 17th century there were the so-called Shubin chambers.
In Alexander Pushkin's time, 19th century, these chambers were replaced by the hotel 'North' before finally becoming the hotel 'Dresden' at the end of the 19th century. Guests of 'Dresden' included renowned people from the art world, including writer Anton Chekhov and artist Vasily Surikov.
In 1938, after the hotel 'Dresden' had been turned into a Stalinist Glavmosstroy, the legendary 'Aragvi' restaurant opened there.
Being an immediate heir of 'North' and 'Dresden', 'Aragvi' became a symbol of splendour and a popular place for artists such as Sergei Mikhalkov, the author of the words to the legendary USSR anthem, as well as world-renowned poets Yevgeny Yevtushenko and Andrei Voznesensky.
It is even stated that in 1945 Joseph Stalin visited one of his contacts in this building and their meeting was flavoured by wine and shashlik delivered directly from 'Aragvi'.
Now you have the chance to try the food there yourself and maybe you will have a better understanding of the former Soviet leader.
All rights reserved by Rossiyskaya Gazeta.