The sweet benefits of sauerkraut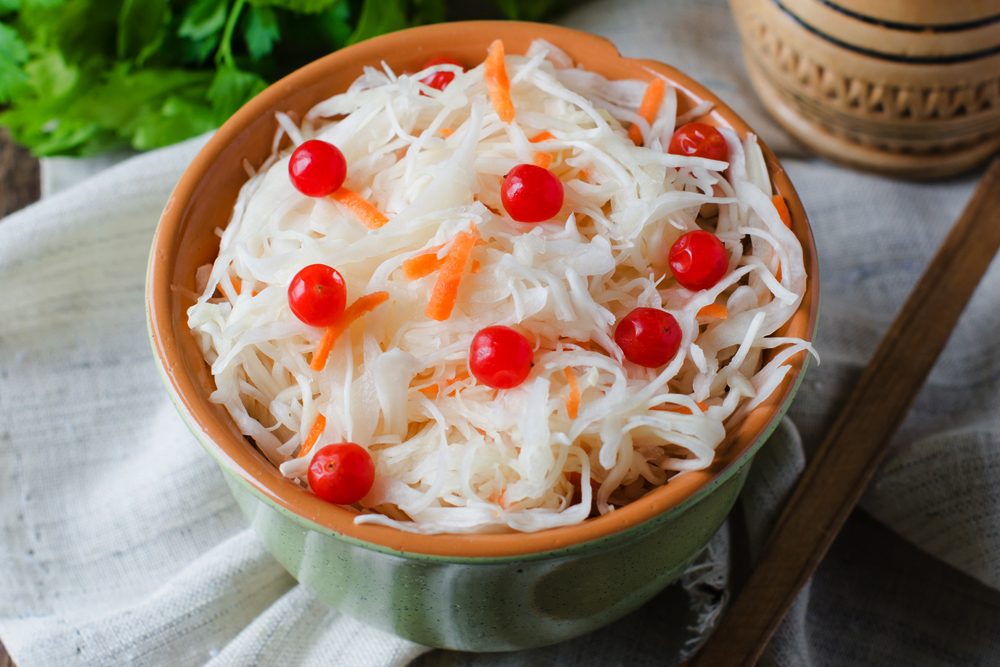 Sauerkraut: a delicious snack with innumerable healthy benefits.
Lori / Legion-Media
This healthy snack is great at all times of the year, but tastes especially good during Lent when so many other things are forbidden.
Russia observes Great Lent until Easter, which this year falls on May 1, so for Orthodox believers, meat and dairy products are forbidden. These limitations only increase the appeal of one of Russia's most popular snacks – sauerkraut.
Pickled cabbage is common in the cuisine of many countries -- from Germany, Poland and Romania to China and Korea. It is a well-known fact that in the 18th century, British captain and explorer James Cook and his crew ate sauerkraut in order to prevent scurvy on long sea voyages where they would not have access to enough fresh fruits and vegetables.
In ancient Russia, sauerkraut was prepared on Oct. 8, the day of St. Sergius of Radonezh and so, because of the tradition, the day became known as Sergei Kapustnik, from the Russian word for cabbage (kapusta).
On this day, Russian peasants soured the cabbage and its leaves and added carrots, cranberries, apples, plums and beets. After that, the cabbage was salted and let to set for a long time.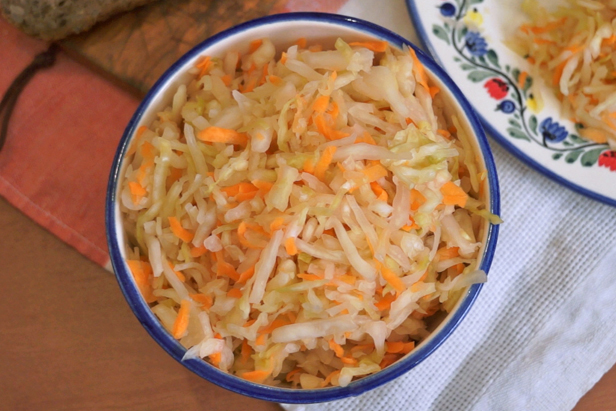 According to tradition, you should not sour cabbage if you are in a bad mood as it will taste bitter. Tradition also states that it is better to salt the cabbage five to six days after the new moon since if the cabbage ferments during a full moon, it will quickly deteriorate and will not be crisp.
There are innumerable benefits of sauerkraut; it is rich in vitamins C, K, B1, B2, B3, B6 and B12. It also contains potassium, sodium, calcium and iron, has anti-inflammatory effects and is useful for metabolic disorders and diabetes.
There have even been movies made about it, including the comedy "Shirli-Myrli" by the famous director Vladimir Menshov. The film centers around a bucket of sauerkraut a couple prepares to serve to their son when he returns home from prison: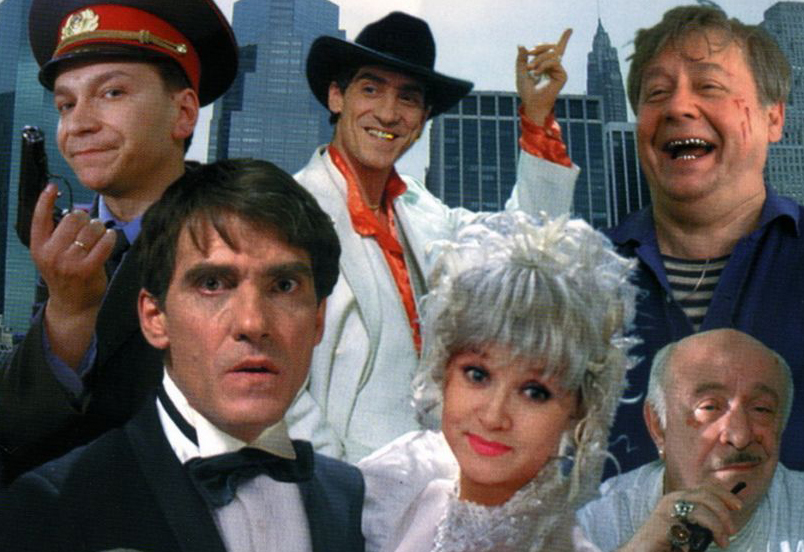 "Son, did you miss my sauerkraut? He loves my sauerkraut. He writes to me from every prison 'I remember your sauerkraut mother.'"
"God bless us all with such a good pickling"
"Eat! Eat! I bet Siberian prisons don't pickle cabbage like this."
"The way they pickle cabbage there… God, don't bless anyone like that."
Sauerkraut
Of course, there are many recipes, but we suggest you start with the easiest.
1. Cutting the cabbage correctly is very important. The thinner you slice the cabbage, the quicker it will cook and the tastier it will be. However, there are more vitamins in large pieces, so be guided by your own taste. The carrots can be rubbed on a very coarse grater or finely chopped.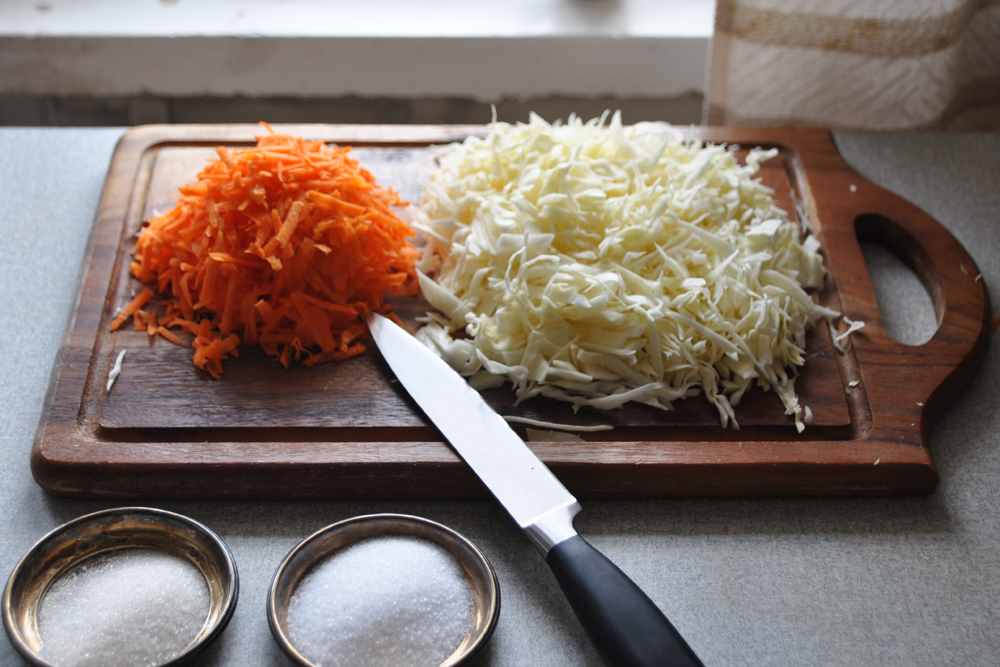 Source: Daria Sokolova
2. Combine the ingredients in a container. The flavors blend better in an enamel pot or glass jar. Cover the pot and put something heavy on top of it, such as a stone or a container of water, and leave for two or three days in a room at room temperature. During this time, it should begin to ferment.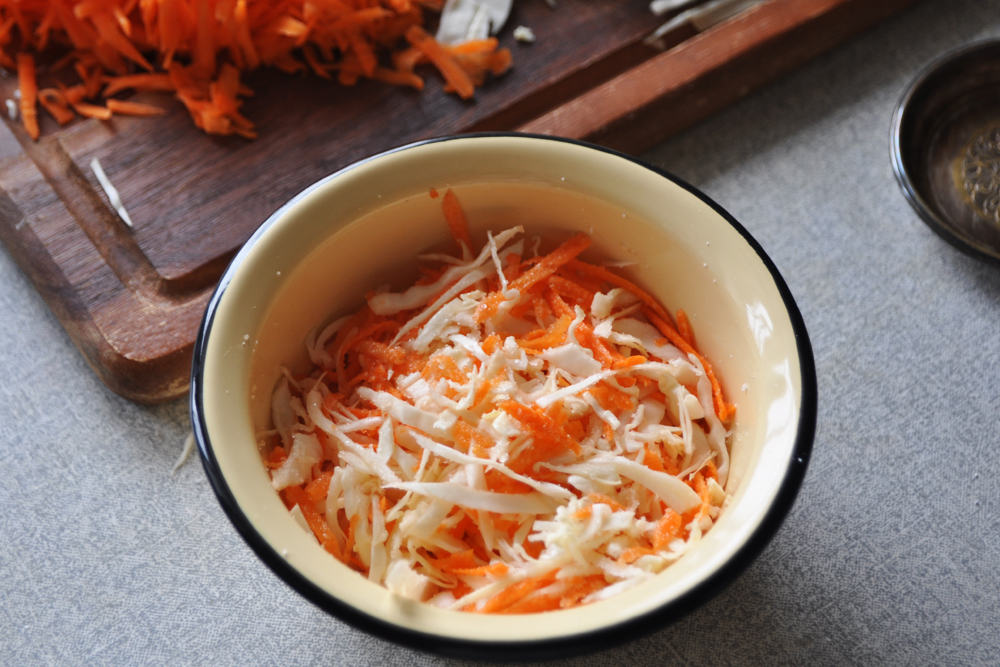 Source: Daria Sokolova
3. By this point, there should be enough brine to cover the cabbage. Make sure that the cabbage is totally immersed in the brine.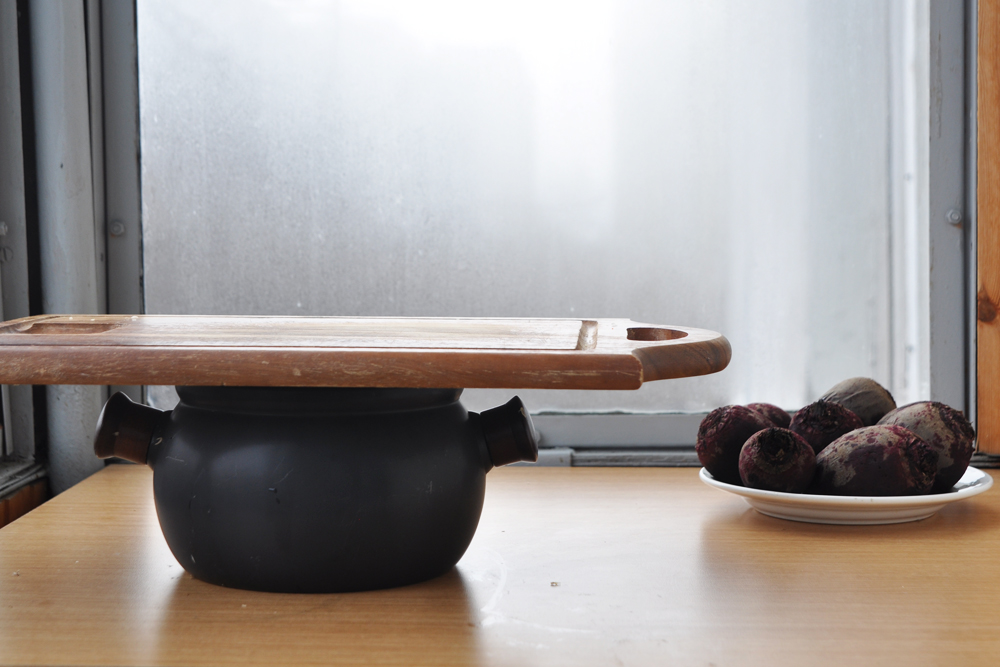 Source: Daria Sokolova
4. Next, put the container in a cool place such as the refrigerator, pantry or on a balcony. It should not be stored at a temperature below freezing as a low temperature will result in a loss of taste and vitamins as well as excessive fermentation and oxidation.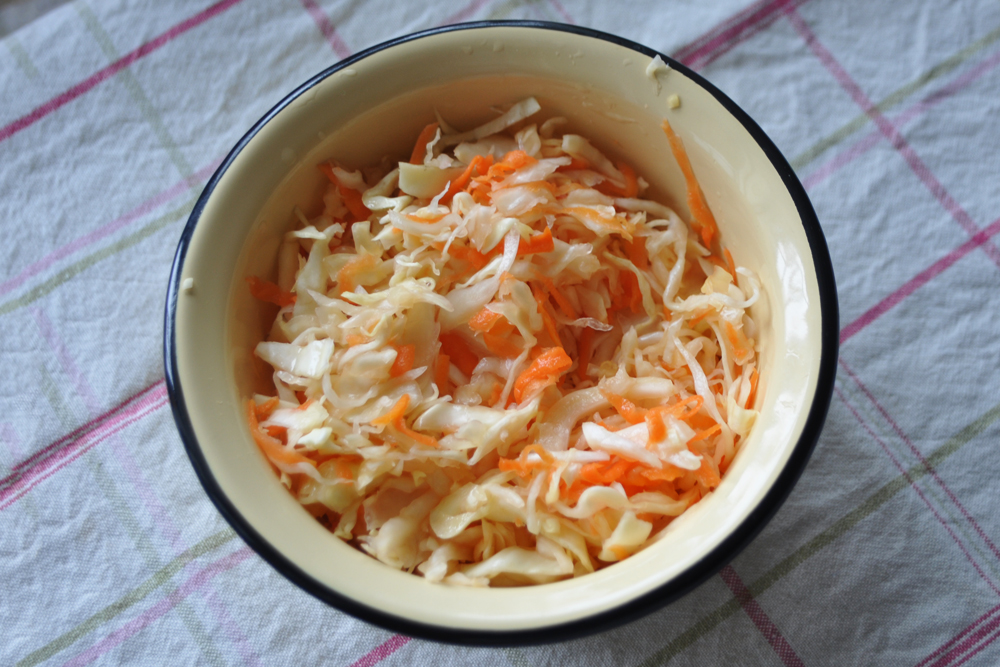 Source: Daria Sokolova
5. Serve the cabbage with a teaspoon of vegetable oil if you wish. It tastes best with boiled potatoes and other pickles.
Bon Appetit!
All rights reserved by Rossiyskaya Gazeta.