Towards a brighter future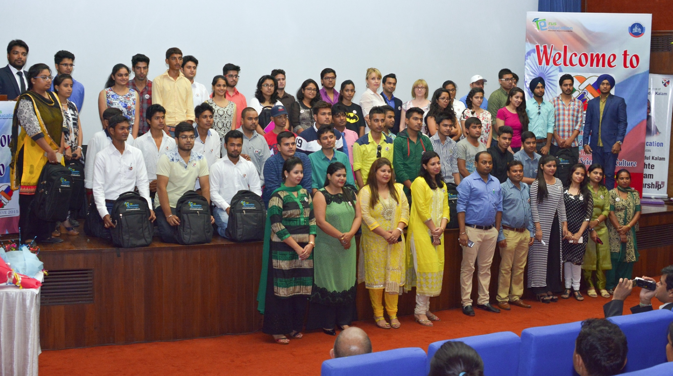 Students from India travelling to Russia for medical studies this year were felicitated and facilitated at a recent function at the RCSC in Delhi.
Indian medical students going to study Russia were feted jointly by the Russian Centre of Science and Culture (RCSC) and Rus Education. Over 130 students admitted to different Russian medical colleges, along with their parents, participated in the programme, "To Study in Russia". Students were presented with bags from Rus Education, containing medical books.
Russian medical universities to which the Indian students are headed include People's Friendship University, Tver State Medical University, Volgograd State Medical University, Kazan State Medical University, Bashkir State Medical University and Orenburg State Medical University.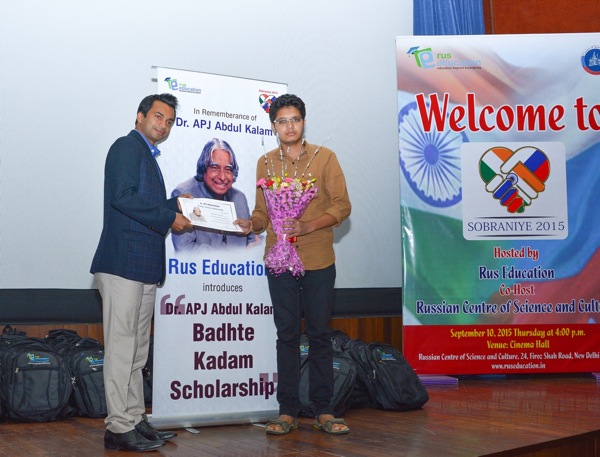 Source: RCSC
Guiding the students at the event were Tatyana Perova, Head of the Russian Language Teachers' Training Centre, RCSC, Elena Barman, Head of Education Department, RCSC, Dinesh Singla, President, Indian Students' Association of Orenburg Medical University, and Syed Imranuzzaman, Director, Rus Education.
Congratulating the students, Perova wished them a pleasant stay in Russia, successful studies and a brilliant medical career in future life. She explained the qualities of Russian higher education and unique merits of Russian medical studies. She also appreciated the parents for their choices for their children's future.
A film on Russian-Indian friendship and cooperation was screened for their benefit. A video presentation by Rajya Sabha TV covering the BRICS Summit at Ufa, Russia was also shown. A major highlight of the programme was declaration of a special scholarship, "Badte Kalam" Scholarship, instituted in the name of Dr. A.P.J. Abdul Kalam, to students from four regions. Harsh Kumar from Delhi received the first scholarship from the northern region.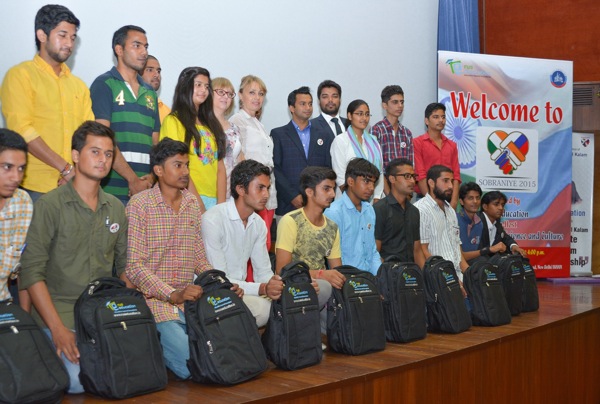 Source: RCSC
Infusing confidence and hope in the parents, Barman assured them their children were in safe hands, and assured all assistance, guidance, help and cooperation from the side of Rus Education to the Indian students.
Dr Singla provided details of how new entrants should proceed in a medical university, and provided detailed guidelines even on travel procedures, noting that Indian students would soon feel at home when they land in Russia.
All rights reserved by Rossiyskaya Gazeta.