On this day: Samantha Smith visited the Soviet Union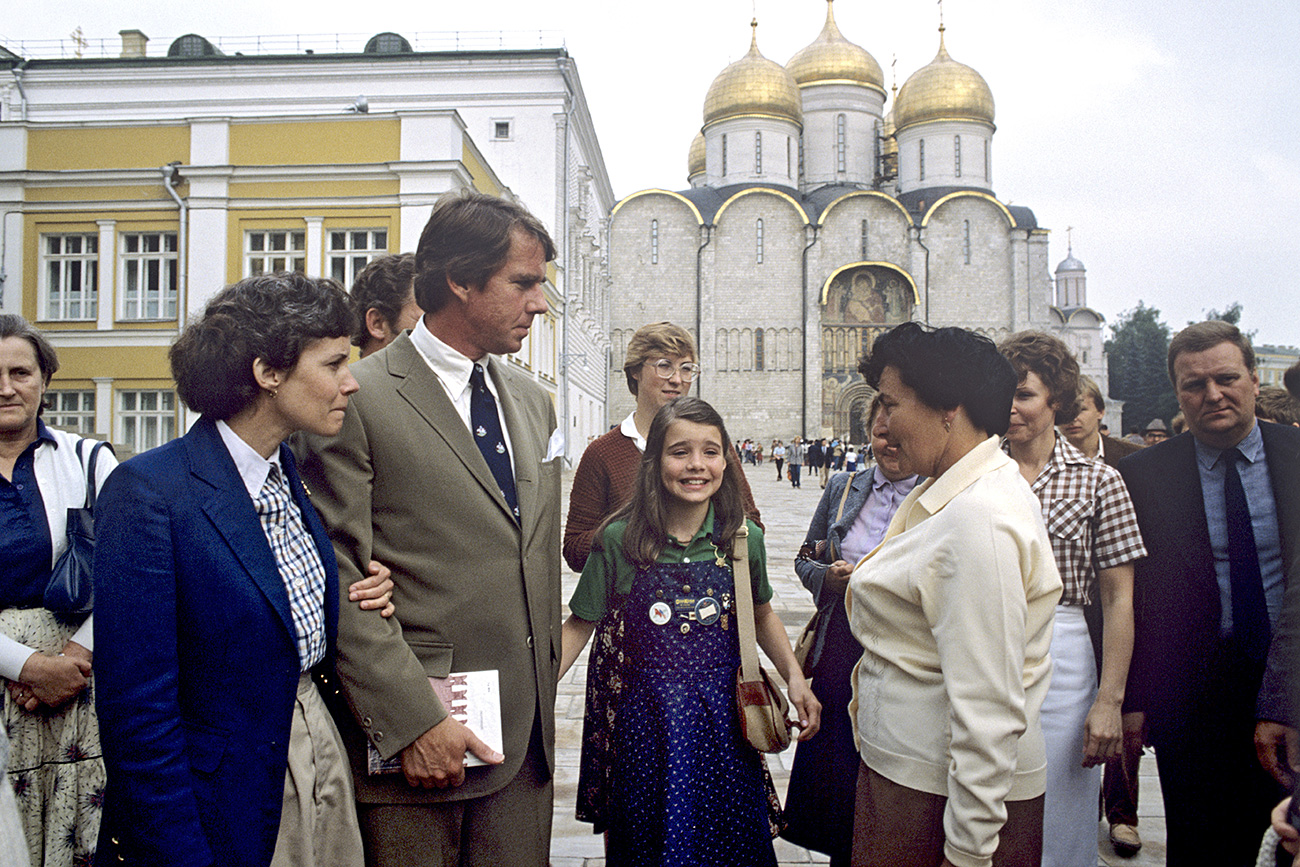 Samantha Smith, an American schoolgirl who visited the USSR.
Yuryi Abramochkin/RIA Novosti
Ill-fated 13-year-old girl became 'America's Youngest Ambassador'
Samantha Reed Smith was an American schoolgirl and peace activist, who became famous in both the Soviet Union and U.S. during the Cold War. In 1982, Smith wrote a letter to the newly appointed CPSU General Secretary Yuri Andropov, asking why relations between the Soviet Union and America were so tense. A year later, after Samantha's letter was published in the Soviet newspaper Pravda, she received a personal reply with an invitation to visit Russia, which she accepted.
On July 7, 1983 she flew to Moscow with her family and spent over two weeks there. After her visit she wrote a book dedicated to her trip.
Tragically, Samantha died in a plane crash at the age of 13. Mikhail Gorbachev sent his condolences to her family, saying that "Everyone in the Soviet Union who knew Samantha Smith will forever remember the image of the American girl who, like millions of young Soviet men and women, dreamt about peace and about friendship between the peoples of the United States and Soviet Union."
Smith attracted huge media attention in both countries as a "Goodwill Ambassador" and became known as "America's Youngest Ambassador."
If using any of Russia Beyond's content, partly or in full, always provide an active hyperlink to the original material.