On this day: Inauguration of Boris Yeltsin as the first president of Russia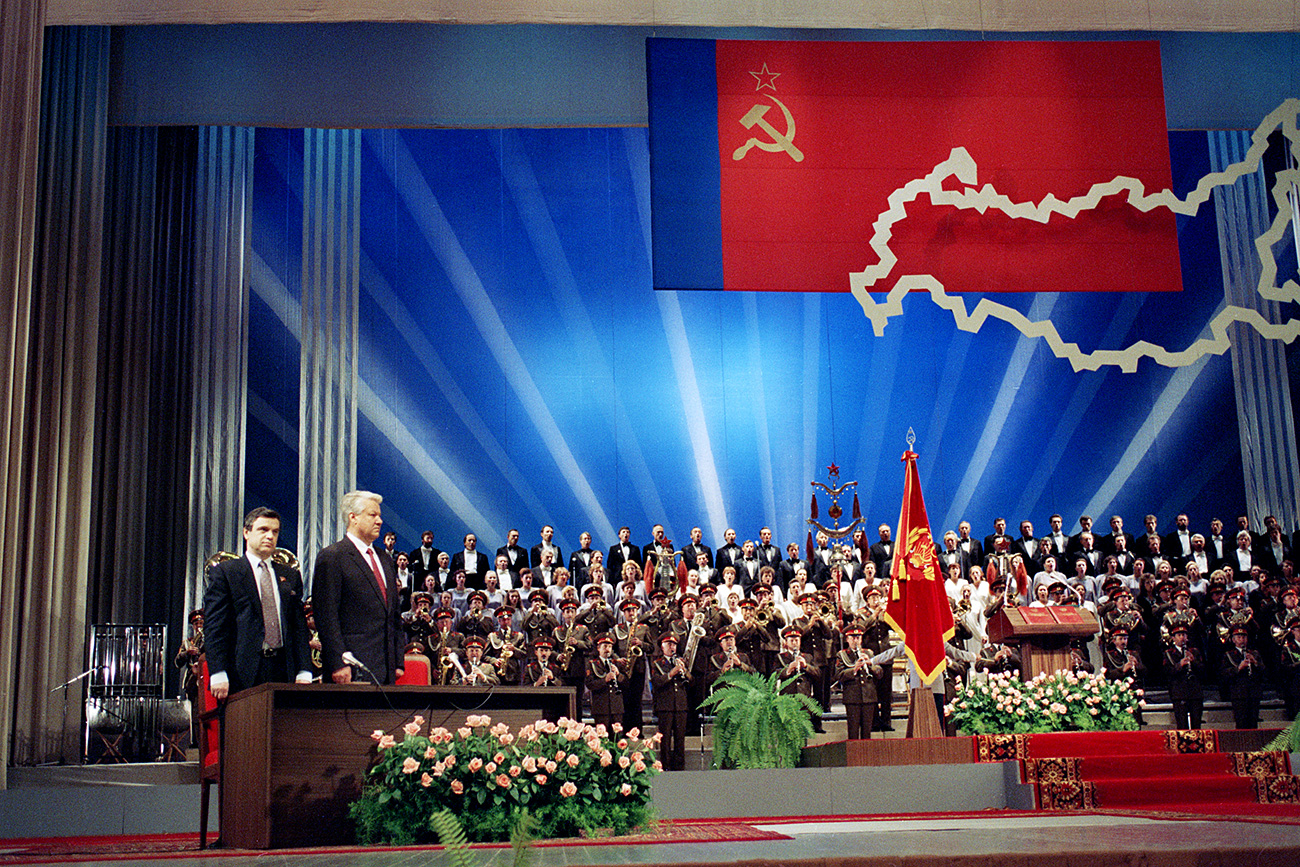 Russian Republic President Boris Yeltsin, front left, stands with Vice-President of Russia, Ruslan Khasbulatov during Yeltsin's inauguration ceremony at the Kremlin, July 10, 1991.
AP
His presidency still polarizes the public today
Boris Yeltsin was a Soviet and Russian politician and the first president of the Russian Federation, serving from 1991 to 1999. Russia's first presidential inauguration took place on July 10, 1991. The ceremony was held at the State Kremlin Palace and lasted about 30 minutes. After solemnly taking an oath, Yeltsin delivered his inauguration speech: "We are turning to the world community with pure intentions in order to win friends and not enemies, and to establish honest and civilized relations with other states. Russia will revive!"
Boris Yeltsin won the 1991 elections, gaining more than 58 percent of the vote, defeating Gorbachev's preferred candidate, Nikolai Ryzhkov.
Yeltsin's reign still remains to a topic of debate. Some remember him as the man who brought democracy to Russia, while some remember his as an unpredictable leader who failed to fulfil his promises.
If using any of Russia Beyond's content, partly or in full, always provide an active hyperlink to the original material.