On this day: First regiment with Topol missiles put on alert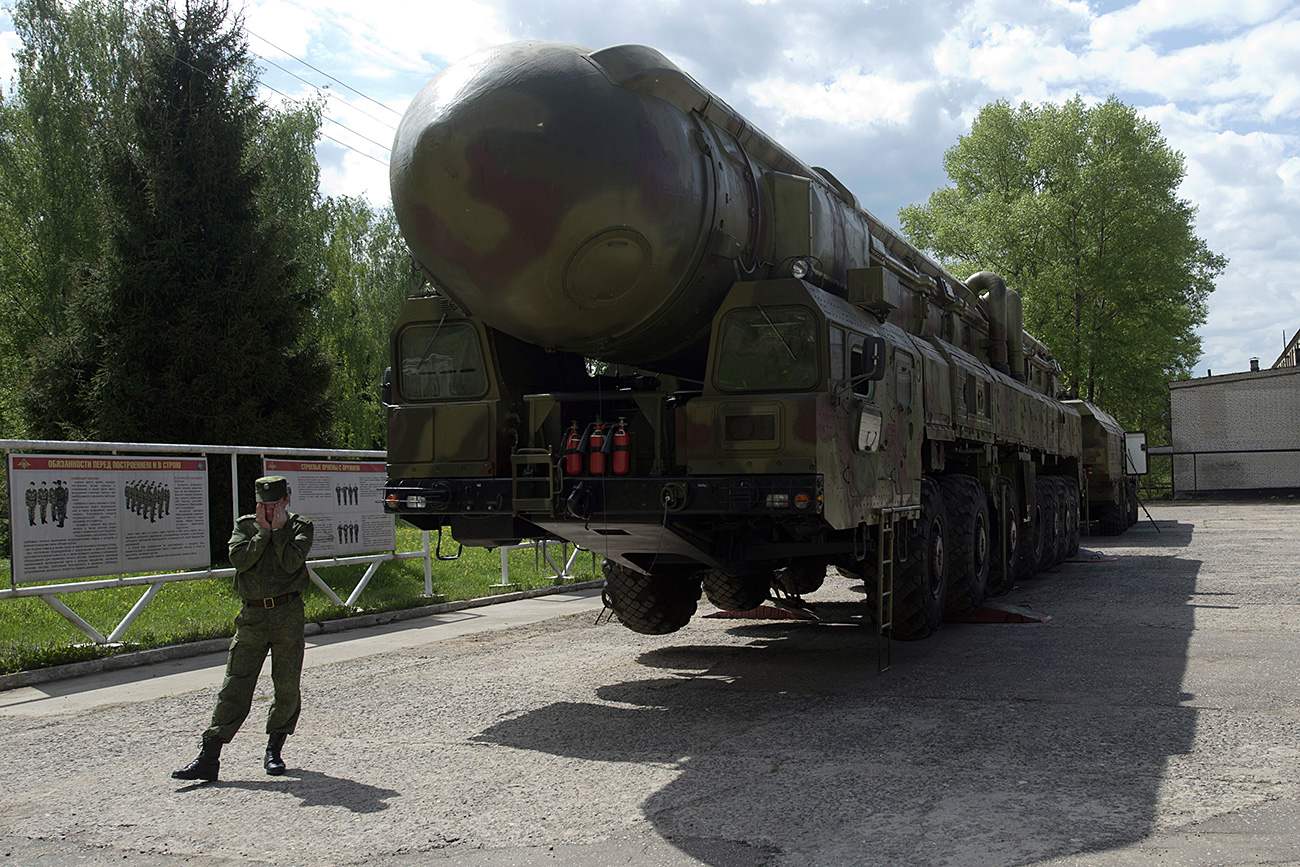 The Topol RT-2PM missile complex exhibited in the Museum of Strategic Missile Forces based on the territory of Strategic Missile Forces' training regiment in the town of Balabanov, Kaluga region.
Iliya Pitalev/RIA Novosti
Its deployment still contributes a great deal to Russia's national security
The RT-2PM Topol is a mobile intercontinental ballistic missile designed in the Soviet Union and in service with Russia's Strategic Missile Troops. It's one of the most recent intercontinental ballistic missiles to be deployed by Russia and the first to be developed after the fall of the Soviet Union.
The missile was designed by Alexander Nadiradze and continued by Boris Lapygin after his death. Tests flights were conducted on the Plesetsk test site from February through to December 1985. The main issue was the development of a battle management system. After successful tests on July 23, 1985 the RT-2PM2 Topol-M intercontinental ballistic missile became operational in the Russian Armed Forces.
According to Russia's Defense Ministry, Topol has a maximum range of 10,000 km (6,125 miles) and can carry a nuclear warhead with a yield of up to 550 kilotons. The missile's length is 22.7 m and the first stage has a body diameter of 1.9 m. The mass at launch is 47,200 kg, including the 1,200 kg payload. Its approximate speed is seven km/s (25,000 km/h; 16,000 mph).
A total of 360 Topol missiles have been deployed from 1985 to this day.
If using any of Russia Beyond's content, partly or in full, always provide an active hyperlink to the original material.