On this day: Legendary Soviet intelligence agent Nikolai Kuznetsov was born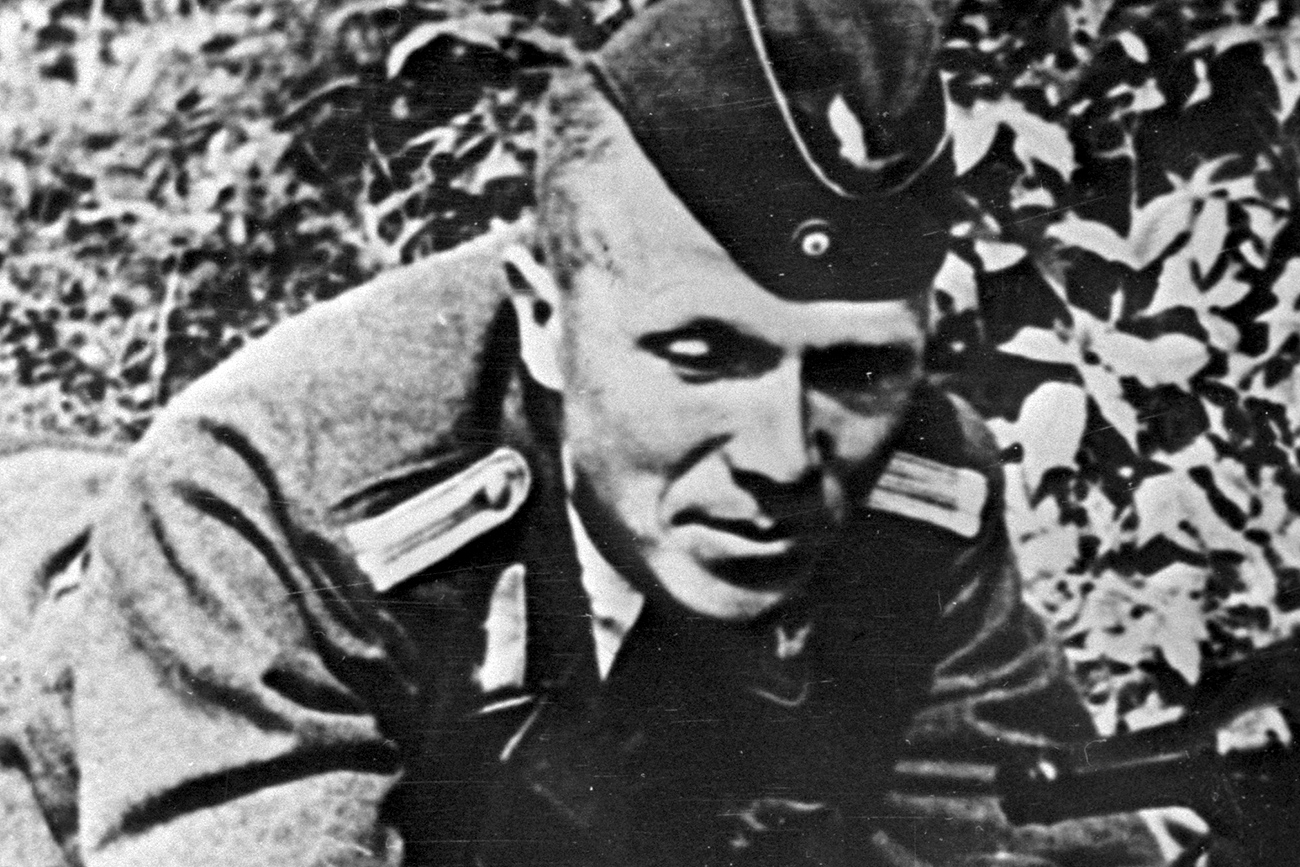 A Soviet guerrilla and scout Nikolai Kuznetsov in a German officer uniform.
RIA Novosti
'Let me die, but in the memory of my people, I will be immortal'
Nikolai (Nikanor) Kuznetsov was a legendary Soviet counterintelligence agent and partisan who operated in Nazi-occupied Ukraine during the WWII. Nikolai was born on July 27, 1911 in Perm Governorate (present day Sverdlovsk Oblast). He used several pseudonyms during his intelligence operations, such as Rudolf Schmidt, Nikolai Grachev, and Oberleutnant Paul Siebert. Kuznetsov could speak German, Esperanto, Polish, Ukrainian, and Mordvinic languages.
His intelligence operations became legendary. Because of him Soviet counterintelligence knew the details of the German Embassy's secret diplomatic correspondence. He helped uncover Hitler's "Werwolf" headquarters in Ukraine and killed six high-ranking German officials. The data he gathered also helped to prevent USSR, U.S., and British leaders being assassinated during the Tehran Conference.
In one of Nikolai's last letters to his brother, he wrote: "I love life, I'm still very young. But if my Motherland, which I love like I love my mother, requires me to sacrifice my life for its liberation from German occupation, I'll do it. Let the whole world know, what a Russian patriot and Bolshevik can do. Let the Nazi leaders know that our nation will not be defeated or extinguished like the sun… Let me die, but in the memory of my people, I will be immortal."
Kuznetsov was killed at the age of 32 in a firefight with members of the Ukrainian Insurgent Army near the city of Brody on March 9, 1944. Nikolai was posthumously awarded the title "Hero of the Soviet Union." His files are still not fully disclosed and will be held in the FSB archives until 2025.
If using any of Russia Beyond's content, partly or in full, always provide an active hyperlink to the original material.