68 years ago: First atomic bomb tested in the Soviet Union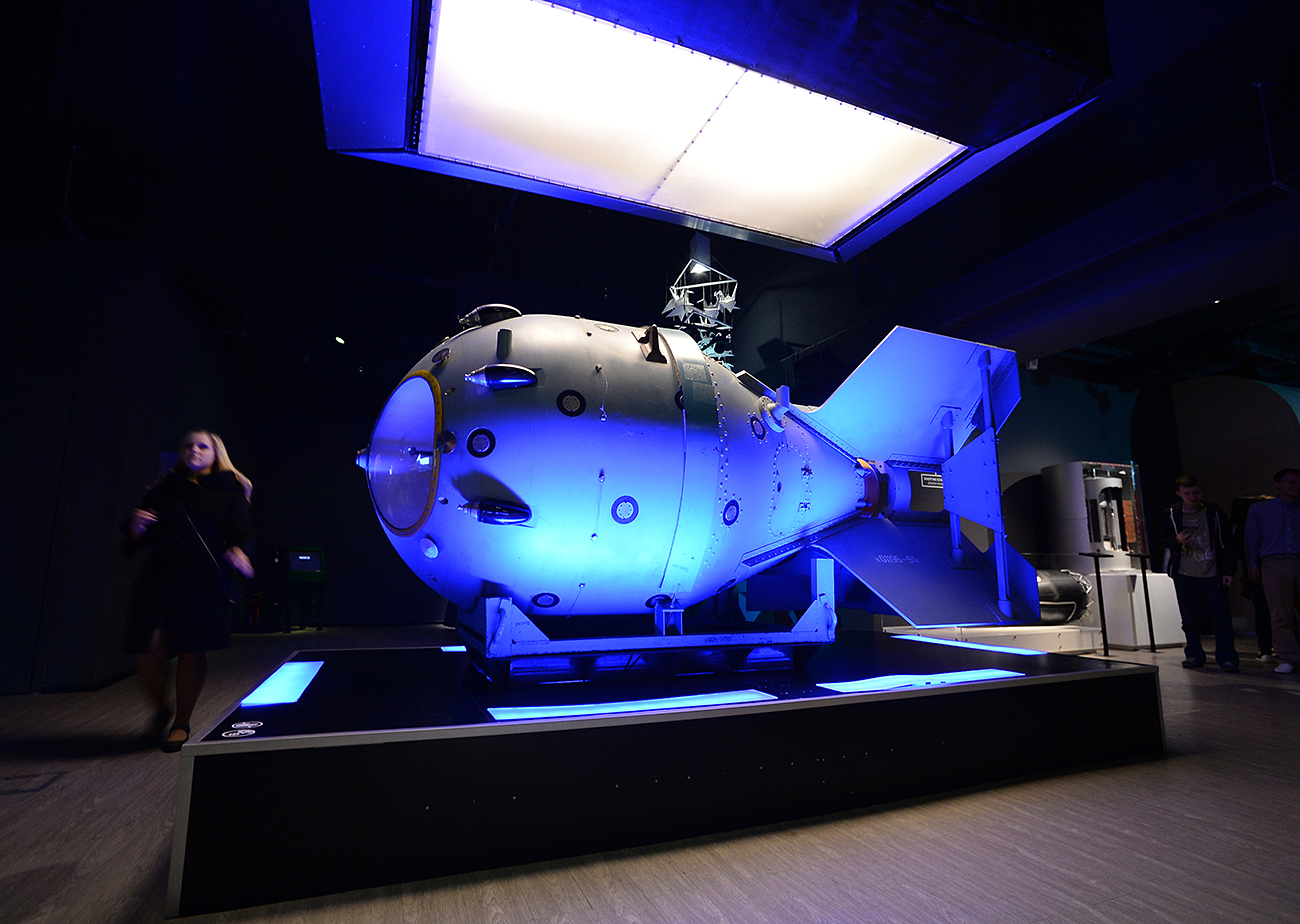 Visitors at the presentation of a multimedia installation specially created by the Rosatom Corporation to mark the 65th anniversary of the RDS-1 Soviet atomic bomb.
Maksim Blinov/RIA Novosti
On Aug. 29, 1949 the first Soviet atomic bomb was successfully tested at the Semipalatinsk test site (the territory of modern Kazakhstan) - 20 km in diameter. It was called "RDS-1" (short for "jet engine special").
The design was very similar to the first U.S.-made "Fat Man" plutonium bomb.
In 1950, nine more RDS-1 atomic bombs were made. By March 1951, the Soviet Union possessed 15 plutonium nuclear bomb of this type.
On Aug. 5, 1963 a treaty banning nuclear weapons testing in the atmosphere, in outer space, and underwater - also known as the "Moscow Treaty" - was signed in the Russian capital. The USSR, U.S., and UK were party to the agreement. Today, 131 states adhere to this treaty.
If using any of Russia Beyond's content, partly or in full, always provide an active hyperlink to the original material.