99 years ago: Fanny Kaplan tried to assassinate Vladimir Lenin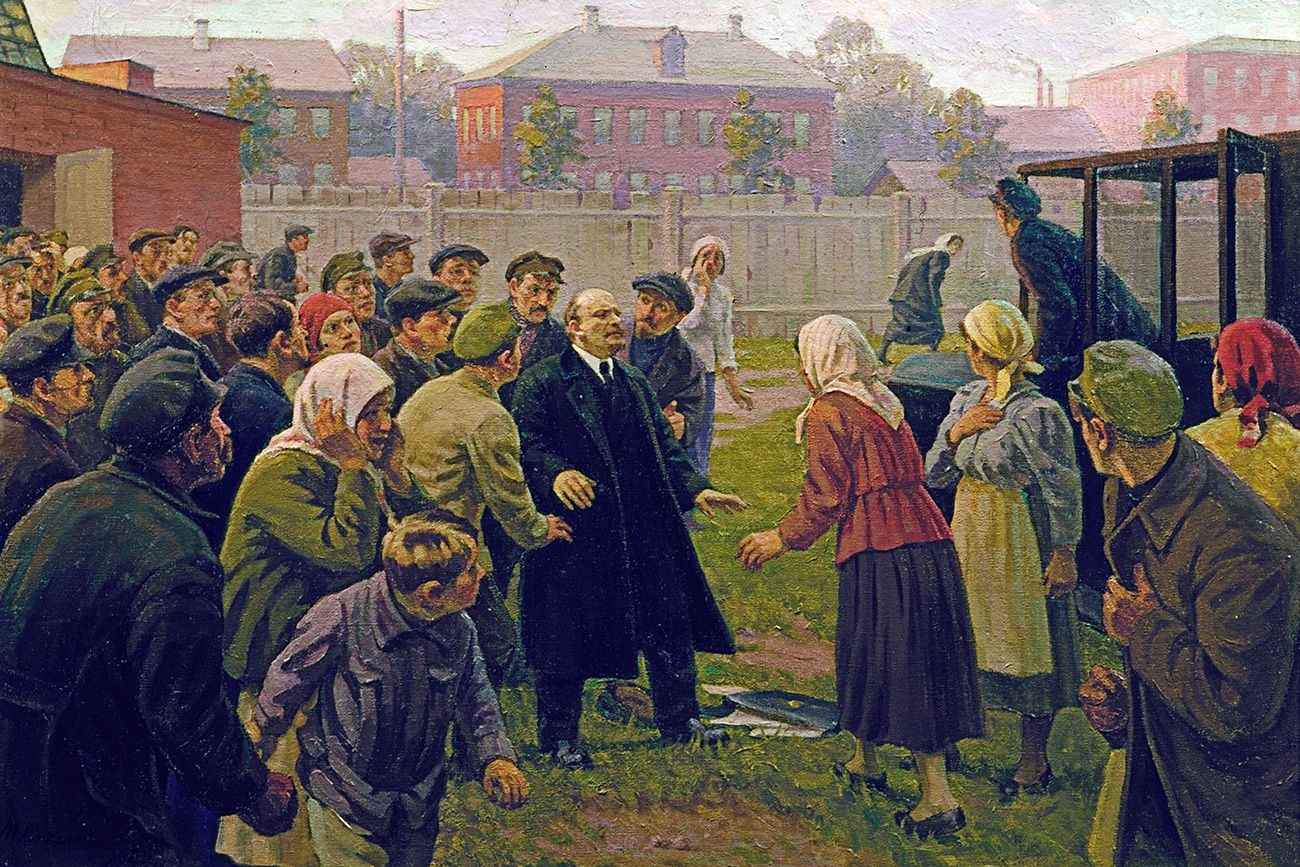 M.G.Sokolov. "Attempt on Vladimir Lenin's life, Aug. 30, 1918", Vladimir Lenin's Central Museum.
RIA Novosti
She viewed him as a 'traitor of the revolution'
On Aug.30, 1918 the leader of the 1917 Revolution Vladimir Lenin spoke at the Hammer and Sickle, a factory in Moscow. Afterwards, when he was going to his car three shots were fired at him. Lenin was seriously wounded. One bullet passed through his coat, the other two struck him. One woman was spotted who was behaving rather oddly in the crowd. When she was captured, someone shouted that she was the shooter. It was a 28-year-old Fanny Kaplan, a member of the Socialist Revolutionaries (SR).
She was taken into custody and made the following statement:
"My name is Fanya Kaplan. Today I shot Lenin. I did it on my own. I will not say from whom I obtained my revolver. I will give no details. I had resolved to kill Lenin long ago. I consider him a traitor to the Revolution. I was exiled to Akatui for participating in an assassination attempt against a Tsarist official in Kiev. I spent 11 years in hard labor. After the Revolution, I was freed. I favored the Constituent Assembly and am still for it."
Despite his injuries, Lenin survived. On Sept. 3, Kaplan was executed.
If using any of Russia Beyond's content, partly or in full, always provide an active hyperlink to the original material.