Being a fashion model in the USSR was not considered a very prestigious trade, and it was a difficult job. In the 1960s, young models made just 76 rubles per month (around $150 in today's money) for their work, which included 12-hour shifts toiling in fitting rooms and on the catwalk of the National Model House. They had to buy, with their own money, the shoes and cosmetics for their shows. One of the few benefits of the job was the ability it granted these women to peek through the Iron Curtain while touring through foreign countries. Models were known to inform on each other, anonymously, in order to reduce competition or as a way to gain permission from the KGB to exit the country, even temporarily.
However, Soviet rules applied to the models even while they were on international tours, and any contact with foreigners was severely limited. During every conversation, they were expected to remember minute details, which they passed on to KGB officers upon returning to the USSR. They were also supposed to constantly project a positive image of the country while representing the ideal Soviet woman. A patrolman would check, each night at 9 p.m., to ensure that all of the modeling delegation members were in their hotel rooms.
Here we have collected the bios and photos of the Soviet Union's top five most popular fashion models.
1. Regina Zbarskaya (1935-1987, career peaked at age 25): The Kremlin's most beautiful weapon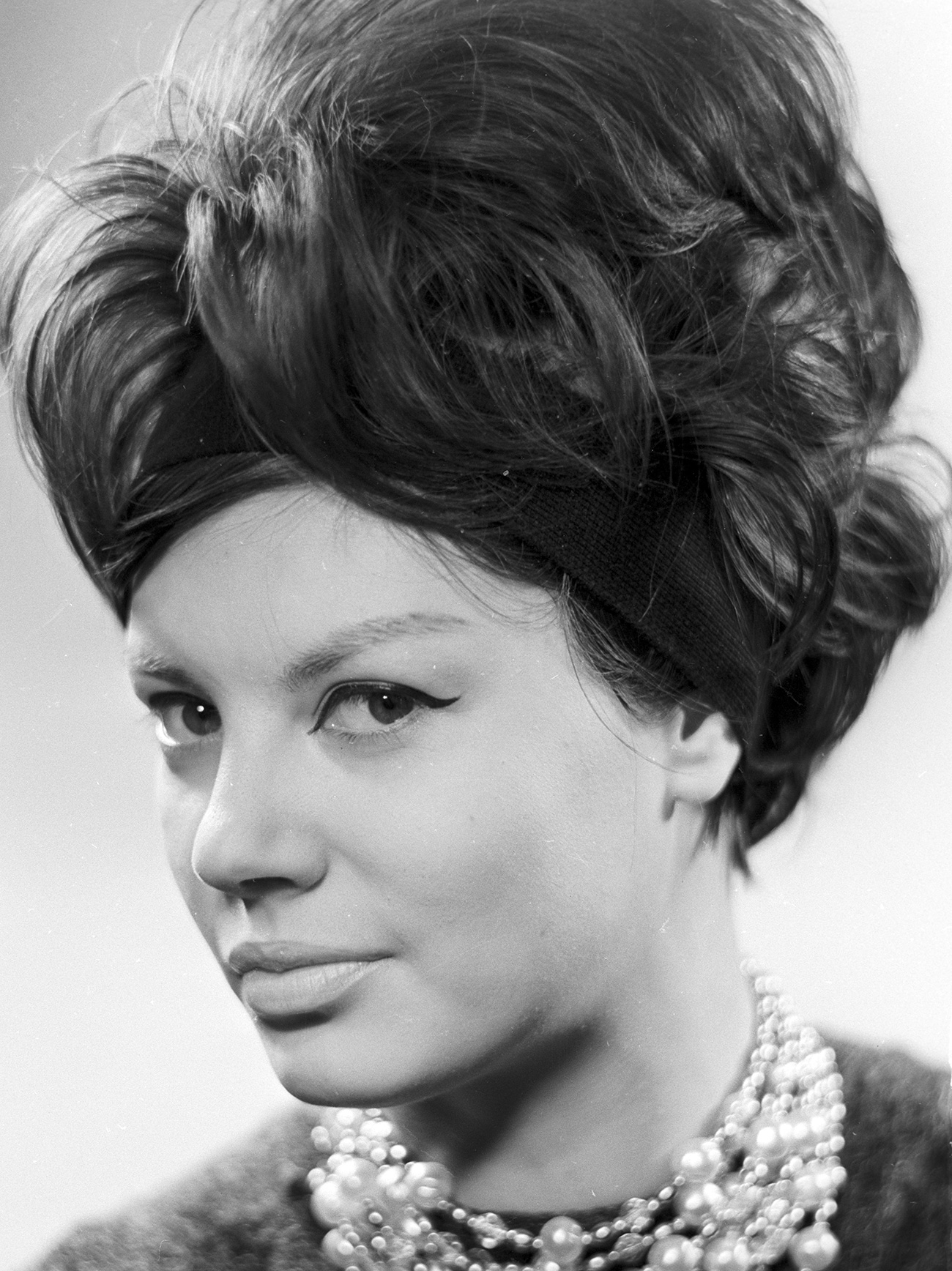 Model Regina Zbarskaya. / RIA Novosti
Regina Zbarskaya came to international fame in Paris during the 1960s. She was dubbed the "Kremlin's most beautiful weapon" and also referred to as the "Russian Sophia Loren."
Zbarskaya wandered into the profession of modeling by chance. She became acquainted with Vera Aralova, a designer, at a party and was invited to pose as a model in Aralova's shows.
The Soviet catwalk queen's fate proved tragic, however. Following her divorce with the Soviet artist Lev Zbarsky, she started a relationship with a Yugoslavian photographer. Upon their divorce, Zbarsky published a book titled One Hundred Nights with Regina Zbarskaya. In this book, he revealed intimate details of his life with the model and claimed she had made anti-Soviet statements, which embroiled Zbarskaya in a major political scandal. Zbarskaya folded under the pressure and attempted suicide. This resulted in her being sent to therapy, though she eventually did return to the catwalk. Nevertheless, her life continued to be filled with misfortune and she took her own life by overdosing on sleeping pills in 1987 at the age of 52.
2. Mila Romanovskaya (born 1945, career peaked at age 24): The Russian Snow White
This outgoing and dazzling blonde was the primary rival of Zbarskaya, the capricious brunette.
As a young girl from Leningrad (now St. Petersburg), Mila Romanovskaya did not intend to be a model, and she was interested in getting an education. It was only by chance that she ended up on the catwalk after a friend of hers fell ill and the show's organizers asked her to fill in. Romanovskaya performed beautifully so she was hired on the spot and sent to a do a show in Finland.
Upon her return to the Soviet Union, Romanovskaya took a modeling position in Moscow. It was there that she found herself pitted against Zbarskaya. A vivid, red dress nicknamed "Russia" had originally been intended for Zbarskaya but was given, instead, to Romanovskaya to wear as the "Russian Snow White" at an international fashion show. Romanovskaya went on to wear the same dress on the cover of Look, a U.S. magazine. It was rare in those days for Soviet models to be on the cover of U.S. publications.
The model's sensational success eventually led to a divorce but Romanovskaya soon married the artist Yuri Kuperman. The couple emigrated—first to Israel and then to London. This marriage also ended in a divorce. Five years later, she met her third husband, Douglas Edwards, at an airport. Today, the pair share a business and a private aircraft.
3. Leka Mironova (born 1940, career peaked at age 22-24): The Soviet Audrey Hepburn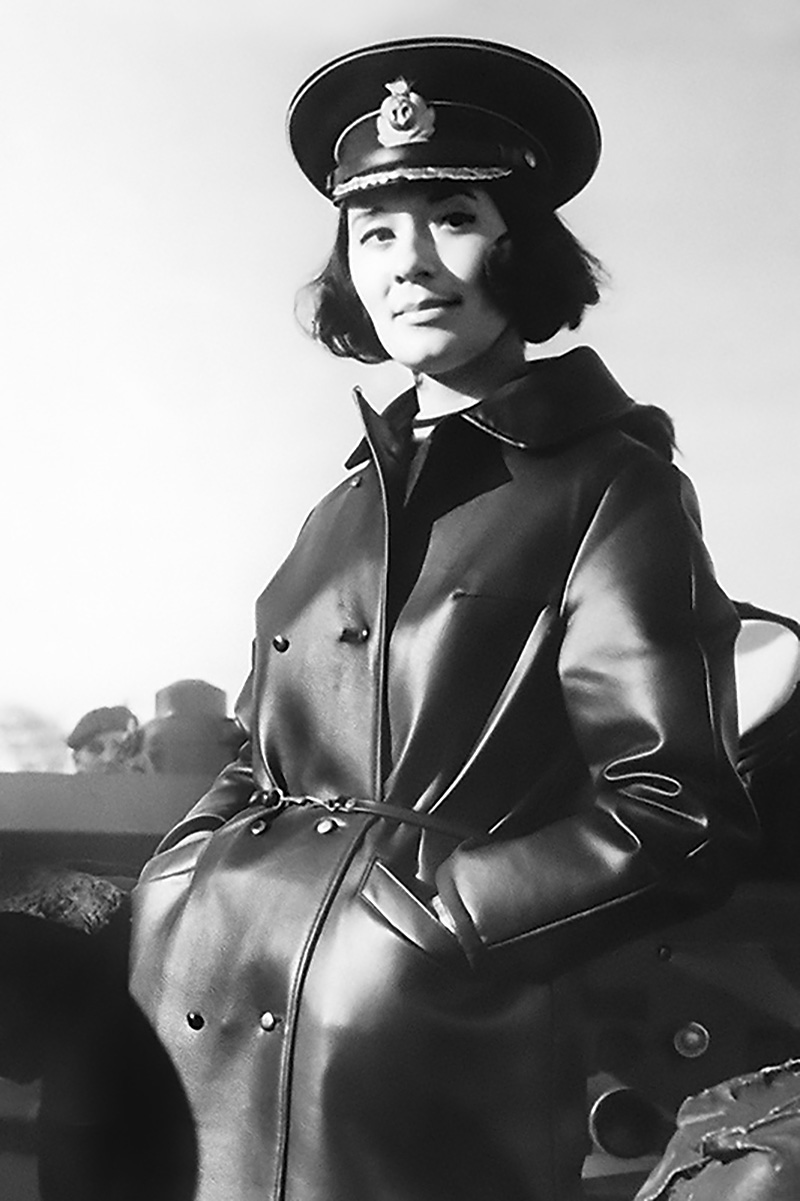 Leka Mironova. / Archive Photo
Leka Mironova never planned to become a model. Her career began one day when she attended a fashion show to provide moral support for a friend. It was there that a young fashion designer Vyacheslav Zaytsev spotted her and immediately offered her a contract. The year was 1962.
However, her very first tour resulted in a personal tragedy. While in Latvia, she met a photographer named Antanis, who became her only love. The two could not stay together, however, as the man was a member of a nationalist group and was threatened because of his romantic link with this Russian girl. Despite the fact that her looks guaranteed her unending attention, Mironova never married. Today, she has no children and lives by herself. She still participates in the rare photo session or fashion show.
4. Galina Milovskaya (career peaked in the 1970s): The Soviet Twiggy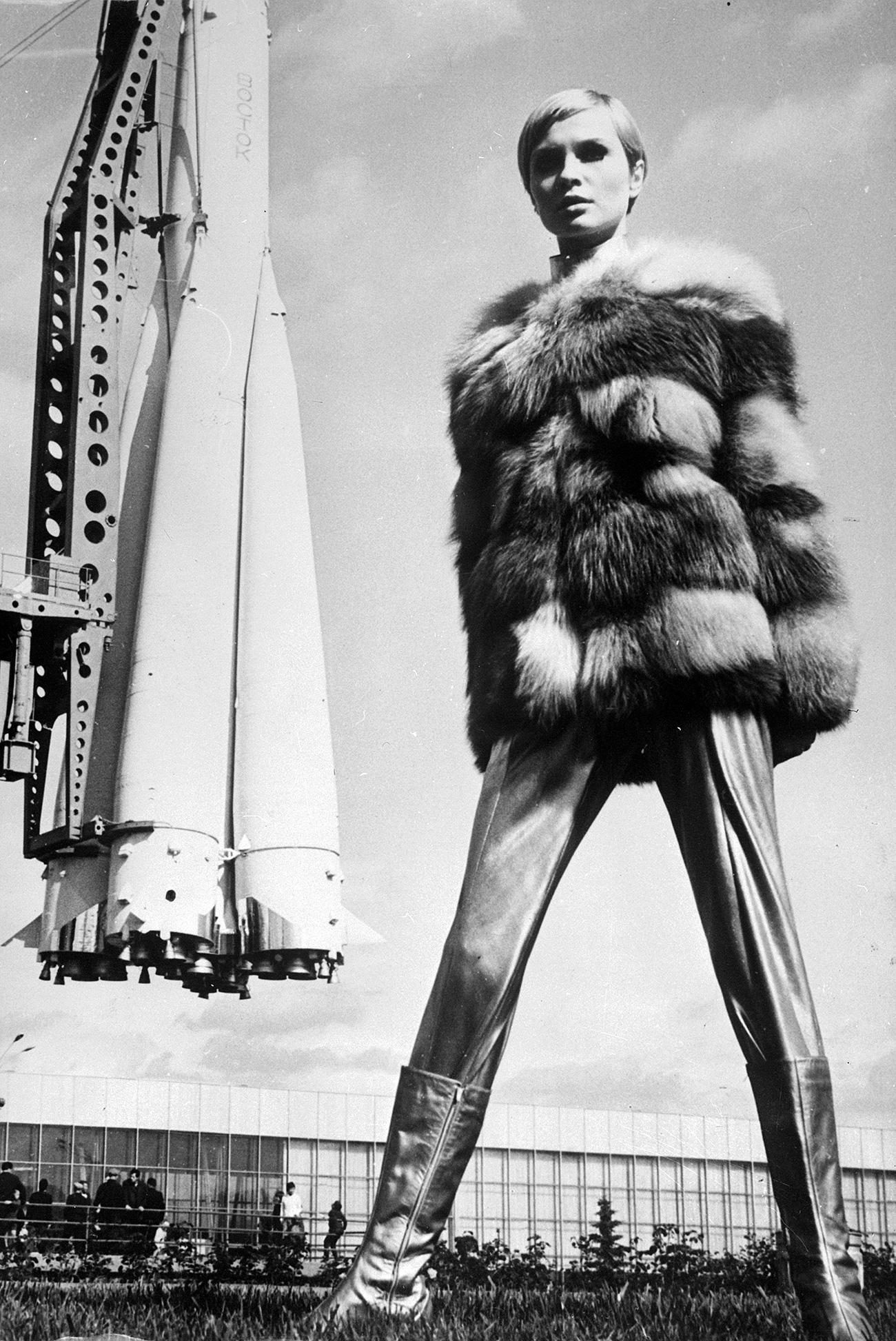 Space-age styling from Russian designers, as Moscovite model Galina Milovskaya wears a metallic ensemble with a red fox fur jacket, leggings and silver boots, the look is completed by the Vostock space rocket in the background. / Getty Images
Galina Milovskaya was both the most scandalous Soviet model and the most successful.
As a student at drama school, Milovskaya embodied the image of a Soviet Twiggy and was much sought after by fashion designers. Her potential was first discovered by the designer Irina Krutikova. Following an international fashion show in Moscow, she became popular with Western agencies. Vogue magazine spent two years convincing Milovskaya to pose for a session and when it finally happened the result was a major scandal. In one of the photographs, she is seen sitting on the cobbled pavement of Moscow's Red Square, with her legs spread and her back to Lenin's mausoleum and the portraits of party functionaries. At the time, this behavior was considered outrageous. As a result, Soviet fashion models were banned from posing for international magazines for many years.
This was not the only scandal to involve Milovskaya. Two of her school teachers spotted her in a lingerie show, resulting in her expulsion. Later, the Italian magazine L'espresso ran a picture of Milovskaya, with a flower and a butterfly painted on her body, in the same issue that contained the poem Terkin in the Afterlife by the dissident from the USSR, Alexander Tvardovsky. The authorities did not find this to be a coincidence and Milovskaya was asked to leave the USSR. Leaving the Soviet Union in 1974 was something Milovskaya considered to be a personal tragedy but her life abroad turned out to be a happy one. She initially continued her modeling career and then married the banker Jean-Paul Dessertine before enrolling in a course on film directing at the Sorbonne. Her most famous film is Ce Fou De Peuple Russe, a documentary that tells the story of Soviet avant-garde artists who emigrated from the USSR during the 1970s.
5. Yelena Metyolkina (born 1953, career peaked at 26): Niya the Extraterrestrial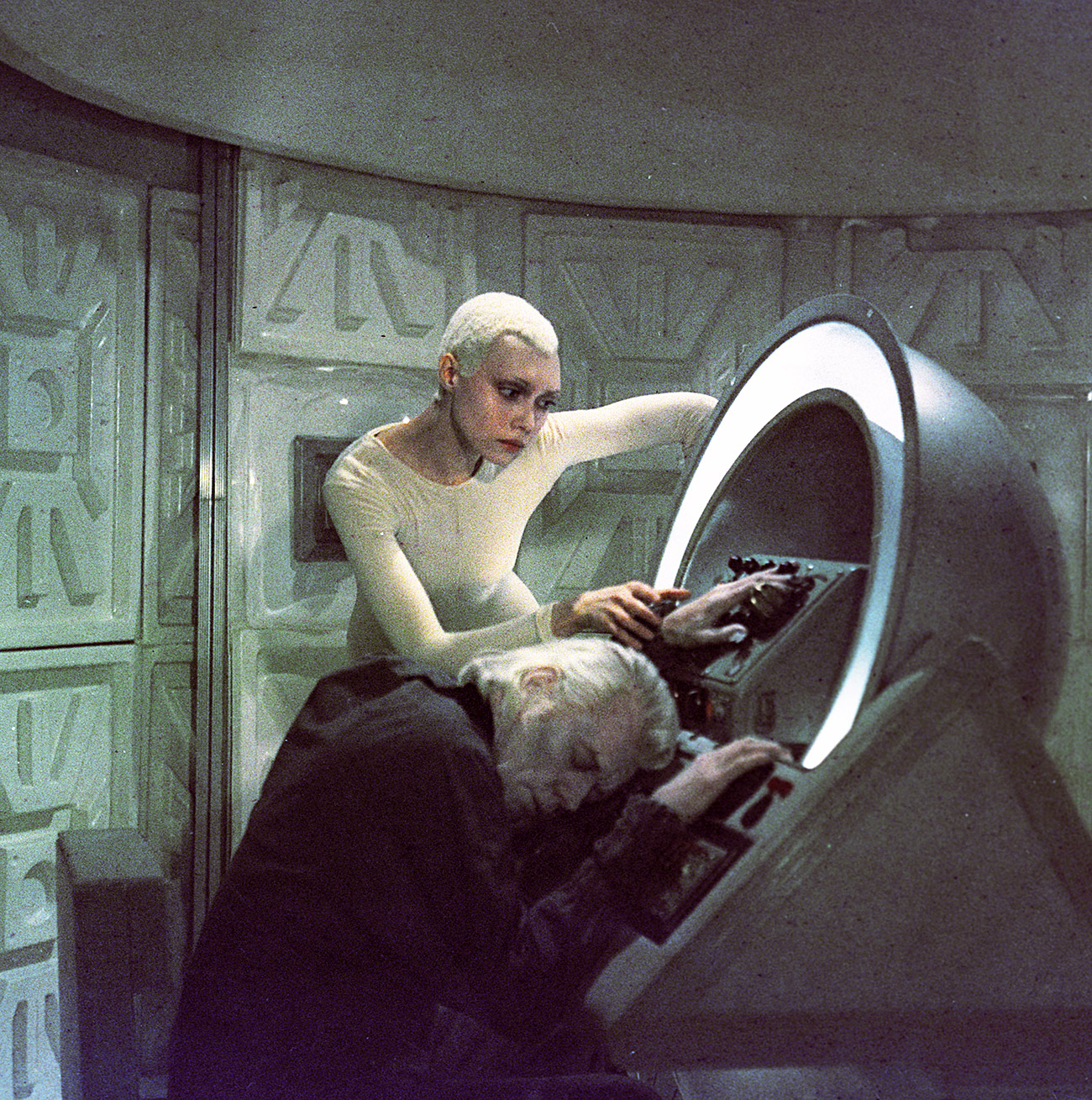 Still from the film Per Aspera Ad Astra. Maxim Gorky Studio, Moscow, 1980. Elena Metelkina as Niya and Oleg Strizhenov as Dess Glan. / RIA Novosti
Yelena Metyolkina was a star of Russian fashion and cinema in the 1970s. After leaving school, Metyolkina initially worked as a librarian. She then became a model for GUM, Moscow's primary department store, and posed for magazine spreads. It was in a picture in one of those magazines that she was noticed by Richard Viktorov who was filming Through the Thorns to the Stars, a teenage sci-fi movie. Viktorov was looking for an actress to play the role of Niya the Extraterrestrial and Metyolkina was a great fit for the role, despite having zero prior acting experience. In the 1990s, Metyolkina worked as a secretary for the businessman Ivan Kivelidi. At some point, Kivelidi was poisoned but Metyolkina, fortunately, survived. Since then, she has worked at a school for foreign languages, has become fervently religious, and is a member of a church choir.
If using any of Russia Beyond's content, partly or in full, always provide an active hyperlink to the original material.