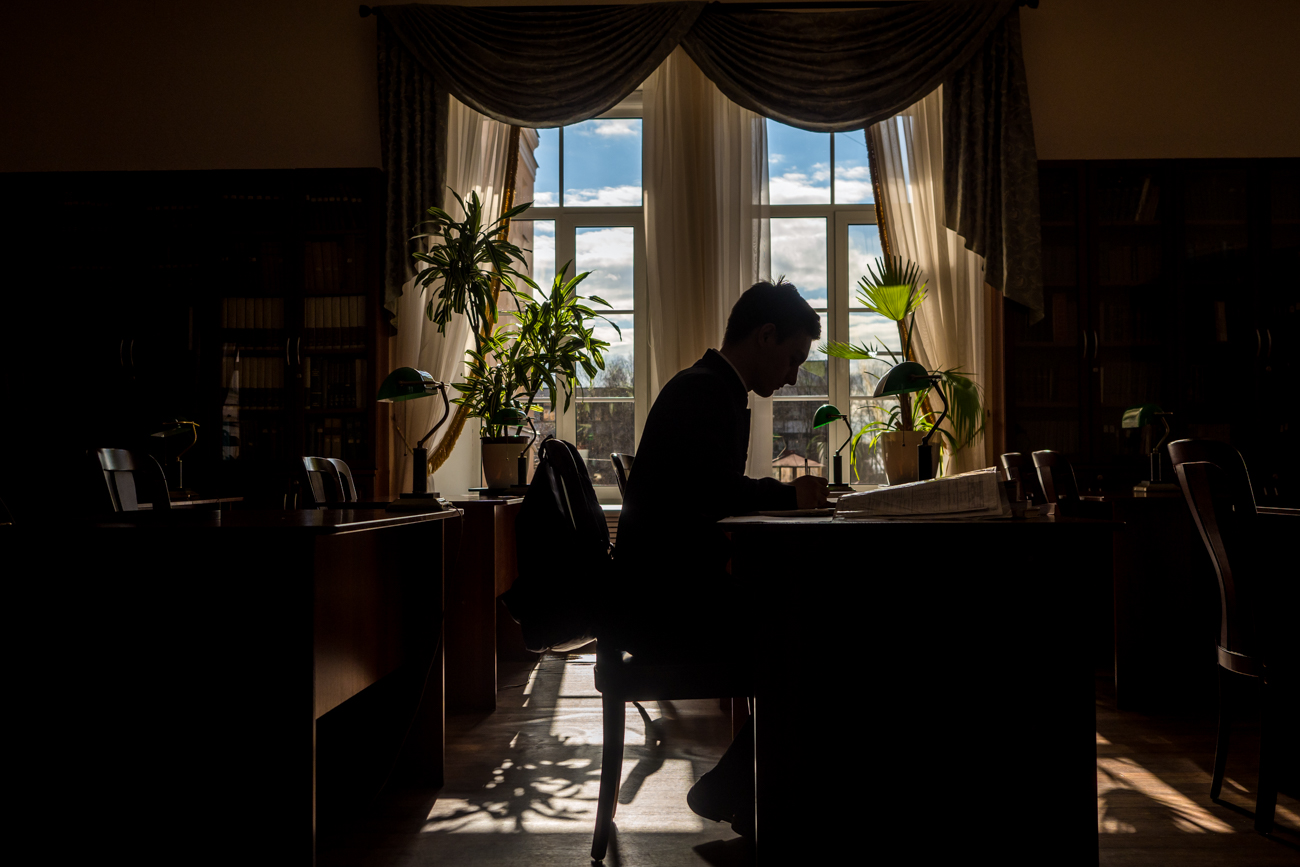 Reading in the library of the Academy. Source: Ruslan Shamukov
How do we imagine a seminary student? Perhaps a modest young man in a cassock fervently studying and reading the Gospels. In the 21st century, however, seminarians not only study Scripture but also go skateboarding, take selfies on rooftops and go out until morning to enjoy St. Petersburg's White Nights.
"Centuries have passed but stereotypes remain," some seminarians joke. Take the case of Vlad Grigorovich, a student at the St. Petersburg Orthodox Theological Academy. He believes each seminarian has a unique and often unexpected story, and he shared his observations with RBTH.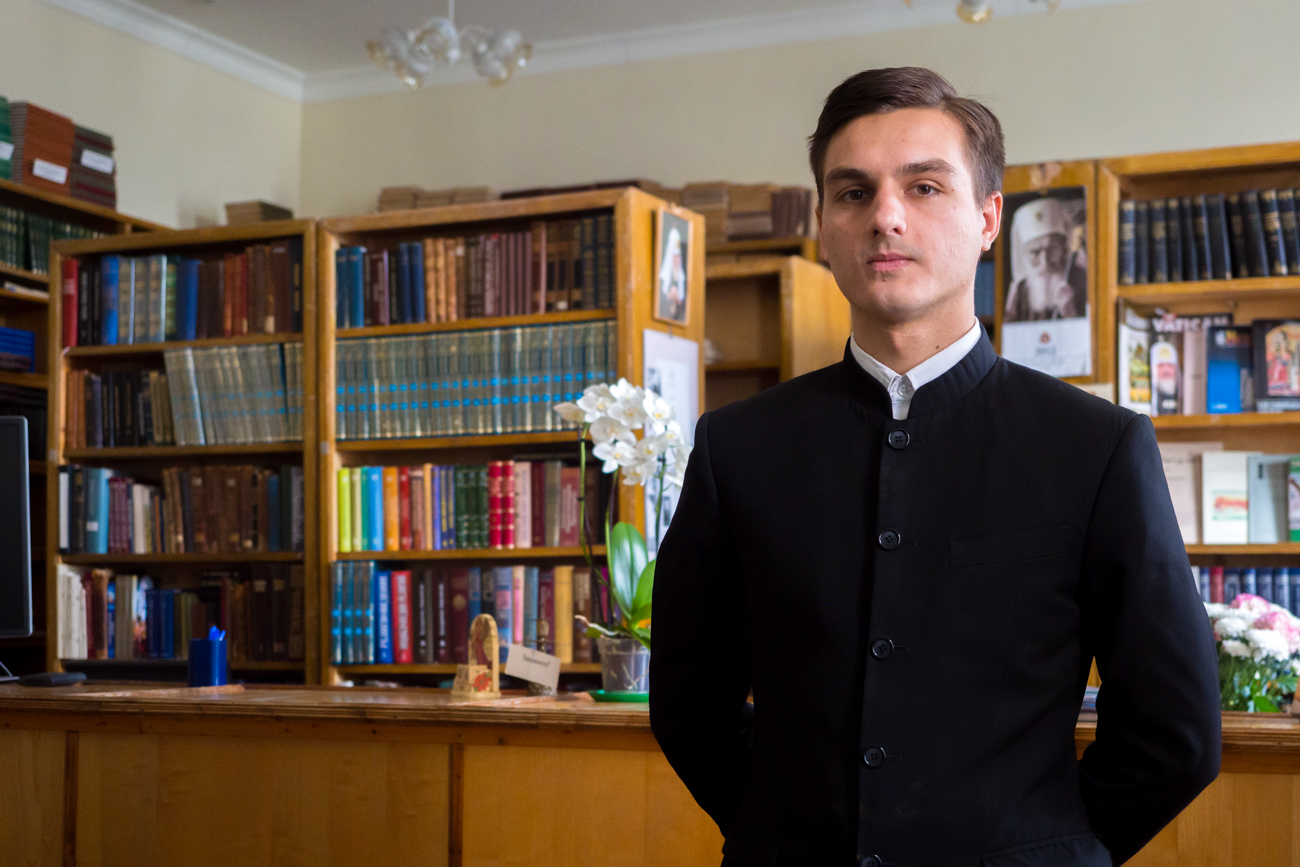 Vlad Grigorovich. Source: Ruslan Shamukov
'God brought me here'
Vlad never thought he would study in the academy. When he was a child his dream was to become a rescue worker. "When I was a child, my father used to take me to church in the small town in Siberia where we lived, and I liked that it was very quiet and beautiful there. But I lost my father when I was 13 and everything in the family started to collapse. One night I couldn't fall sleep for a long time, thinking about why people suffered, and decided to pray, and I felt better."
That night was a turning point in Vlad's life, and he started going to church and helped the priest as a sacristan. "Once, I was told that I'd make a good priest, but at the time I just made a joke of it, saying that even in college where I studied I could never arrive on time for the first lesson, so what chance was there of me going to a theological academy! Later, however, I realized it was my vocation. I don't think I came to the Church; rather, God brought me here."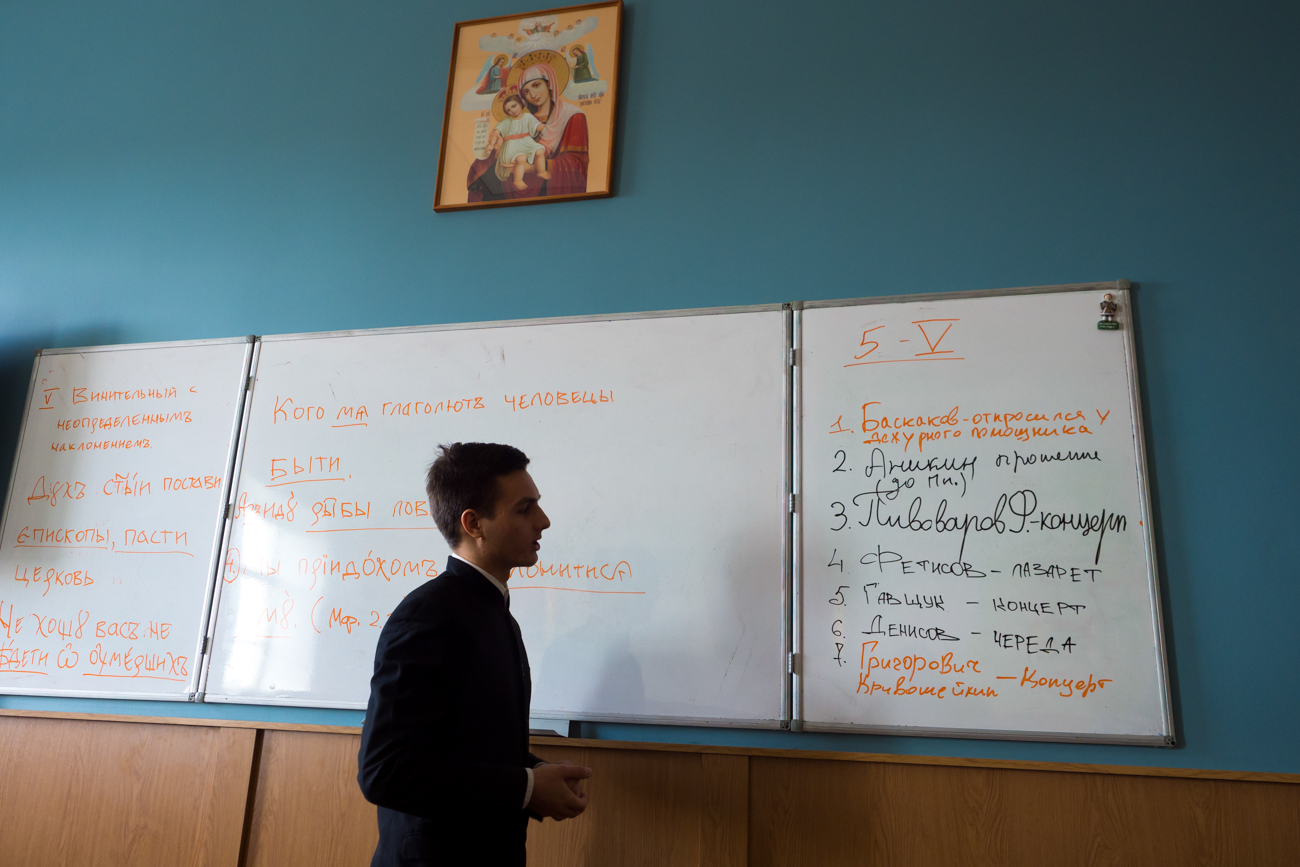 "Since childhood, I've been a supporter of St. Petersburg's football club, Zenit, and my dad dreamed of sending me to study at their academy. Many years later I came to St. Petersburg to take entrance exams, but to a very different academy - the theological one." Source: Ruslan Shamukov
Vlad is a second year student. All seminarians live according to the same routine. Weekdays start with prayers early in the morning followed by breakfast. Then, each student has 30 minutes before lessons. After three classes and lunch students have free time, and at finally at 10 p.m. evening prayers begin. On Saturdays and Sundays seminarians attend church service.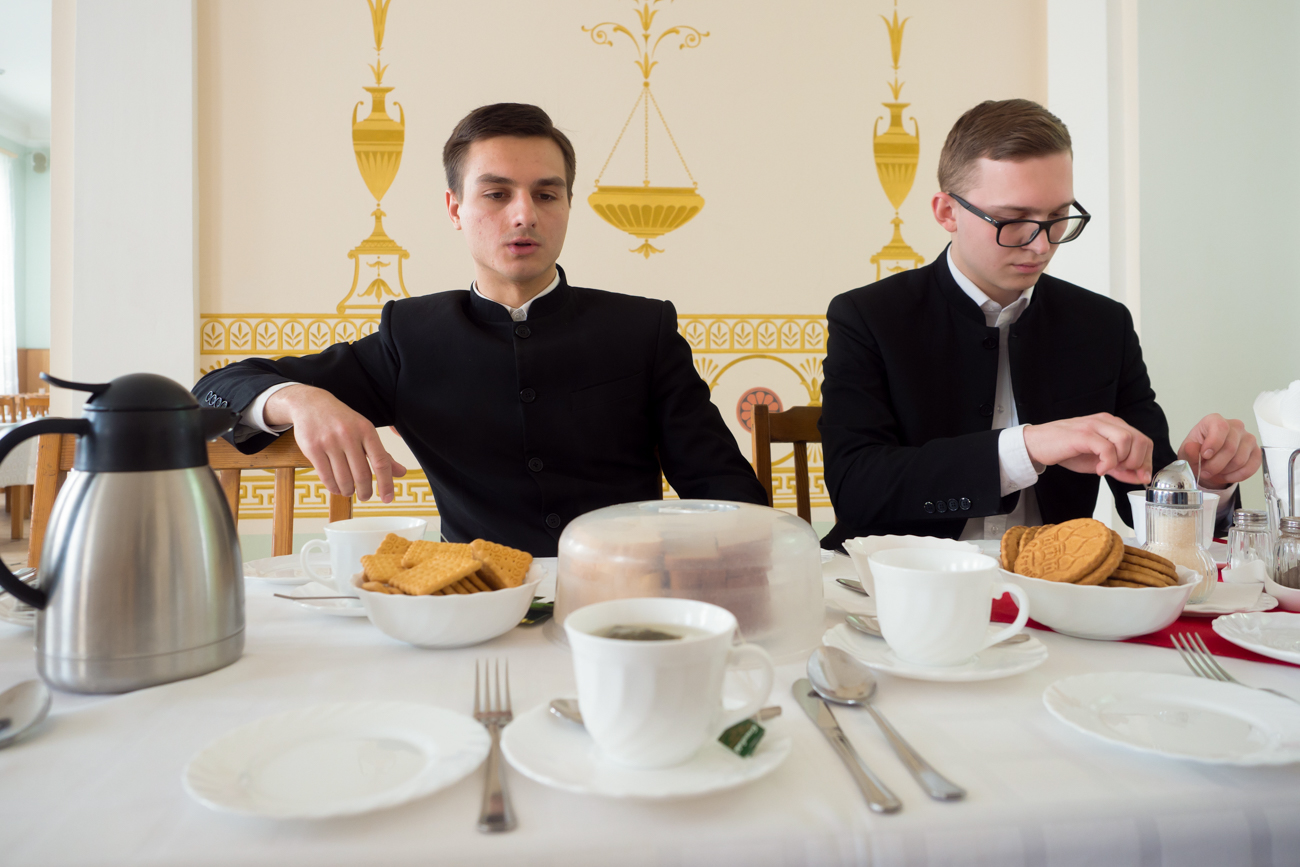 Vlad is using his 30 minutes before lessons to put his 'own universe' in order. Source: Ruslan Shamukov
'I could hardly contain myself from dancing!'
Vlad's particular passion is skateboarding. "I like skateboarding because I get a kick from riding fast and maneuvering. It's one of the best antidepressants in our crazy times."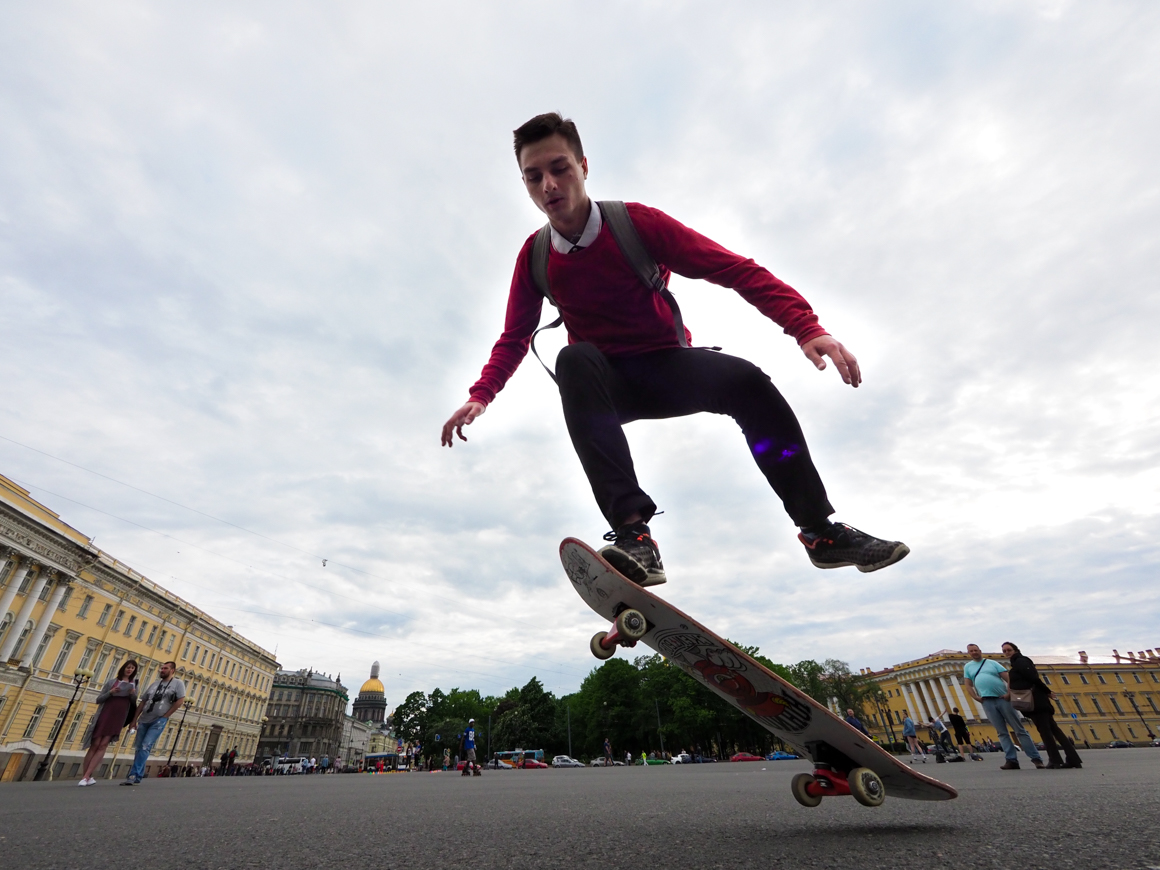 Skateboarding on the Palace Square of St. Petersburg. Source: Ruslan Shamukov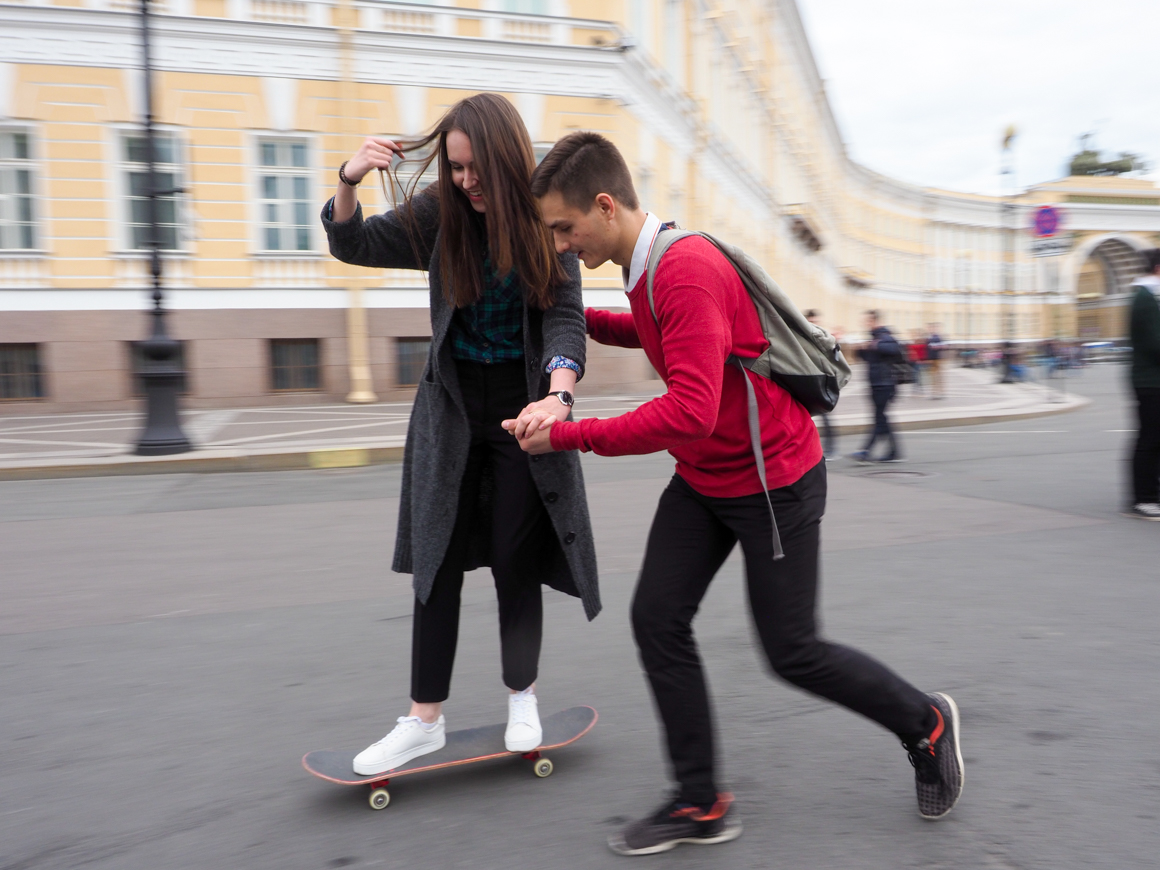 Source: Ruslan Shamukov
Almost all of Vlad's friends are seminarians. They often discuss their studies, have philosophical debates and take walks around the center of St. Petersburg. Vlad often takes them to places with atmosphere - for example, to anti-cafes or independent bookshops. Vlad likes Victor Hugo - "he was a true Christian and felt deeply for every character" - and Erich Maria Remarque - "no one wrote about friendship as truthfully as he did in Three Comrades."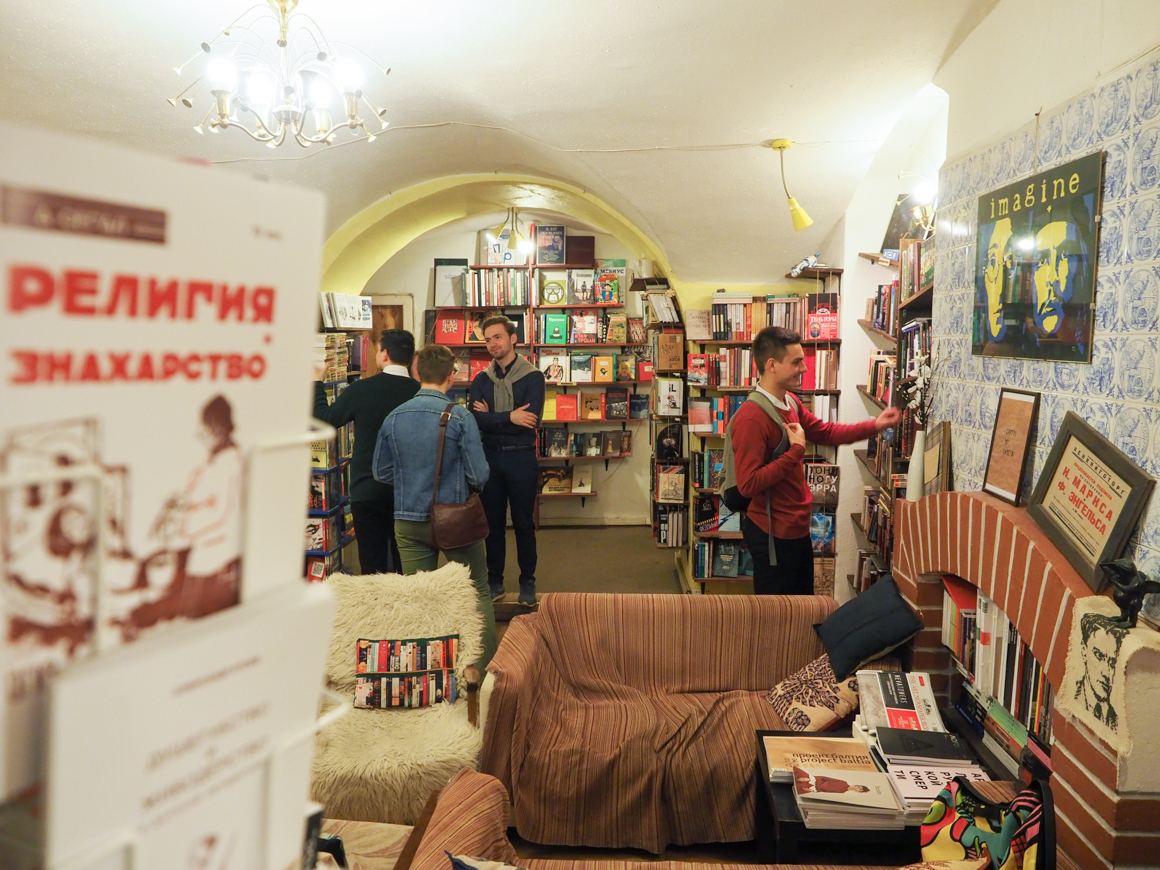 At the bookshop. Source: Ruslan Shamukov
Vlad is fond of music, and likes both classical music – for example, Vivaldi and Schubert - and contemporary music and soundtracks - for instance, Interstellar by Hans Zimmer. The academy often gives seminarians tickets to the Philharmonic, choral recitals or the Mariinsky Theater's concert hall. "Once, I was at a jazz concert and I could hardly keep myself from dancing right there in the concert hall."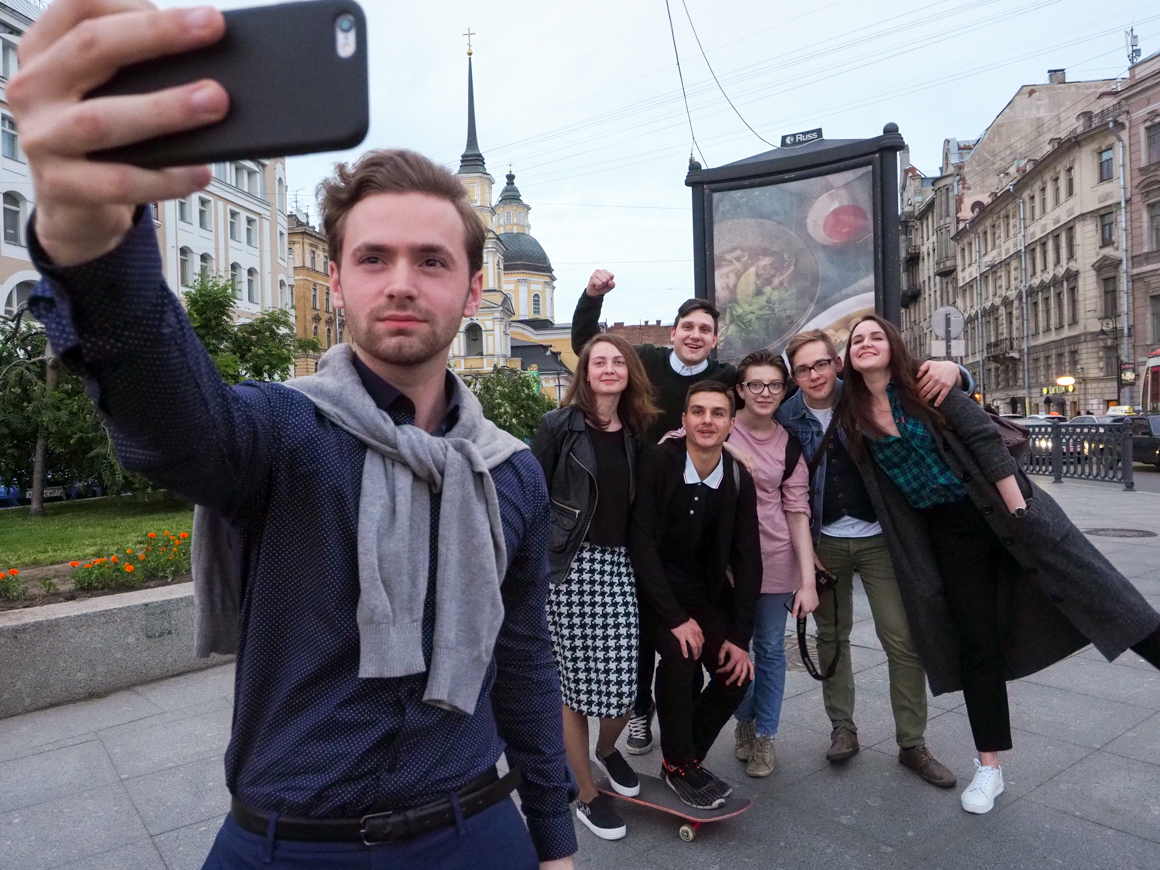 Vlad with friends. Source: Ruslan Shamukov
Vlad has been playing football since childhood and now trains with the academy's team. Several times a season they have friendly matches with children from orphanages and prison colonies, and Vlad sees this as an opportunity to talk to the children and answer their questions about God.
Several months ago Vlad took up photography, but says he doesn't understand much about how a camera works and simply tries to catch a fleeting moment or a human emotion, to capture something that people don't notice when they're in a hurry.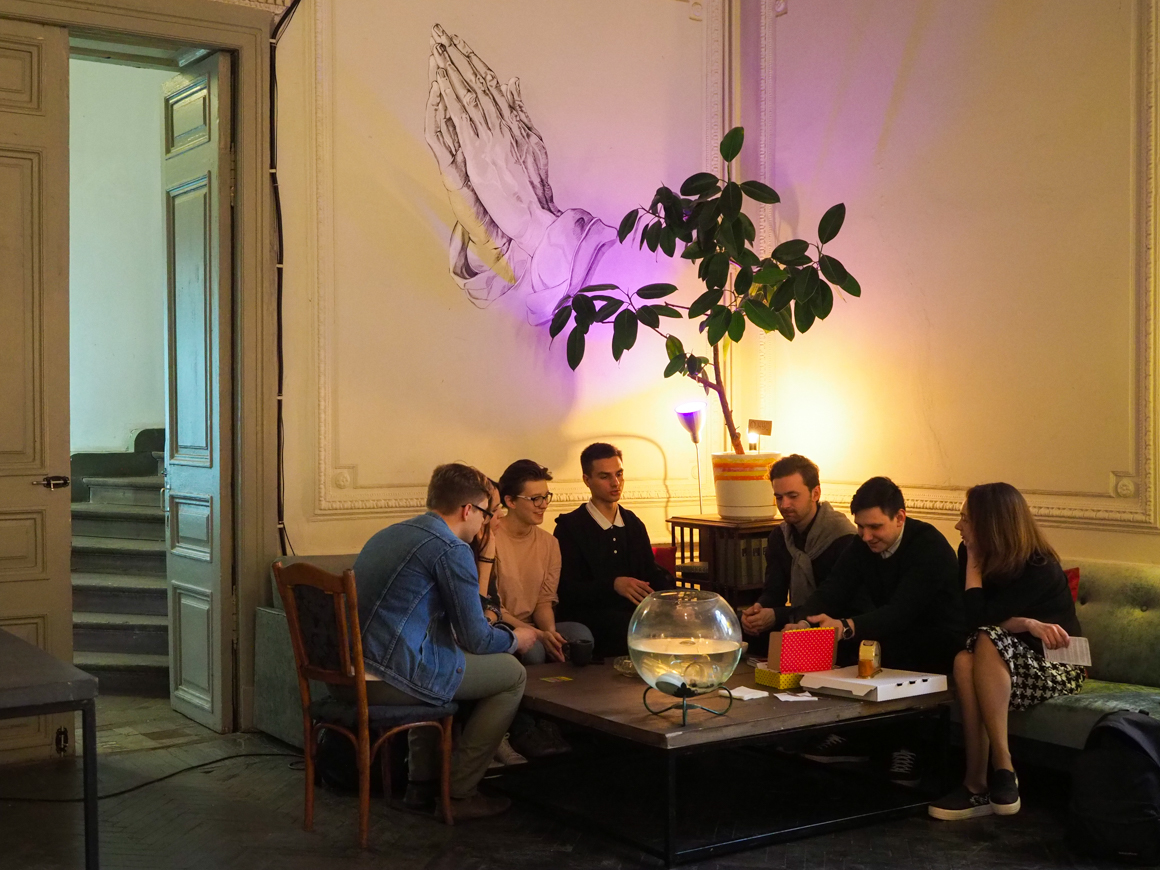 Vlad with friends playing table games in an anti-cafe. Source: Ruslan Shamukov
'More than a university'
To get into the St. Petersburg Orthodox Theological Academy every student has an individual interview with the rector. Students also have an interview if they decide to get married. Vlad's friend Sergei received the rector's blessing for his marriage a few days ago. "It's a very ancient tradition, and there have been cases when the rector asked a couple to wait half a year, and after six months they broke up," said Vlad.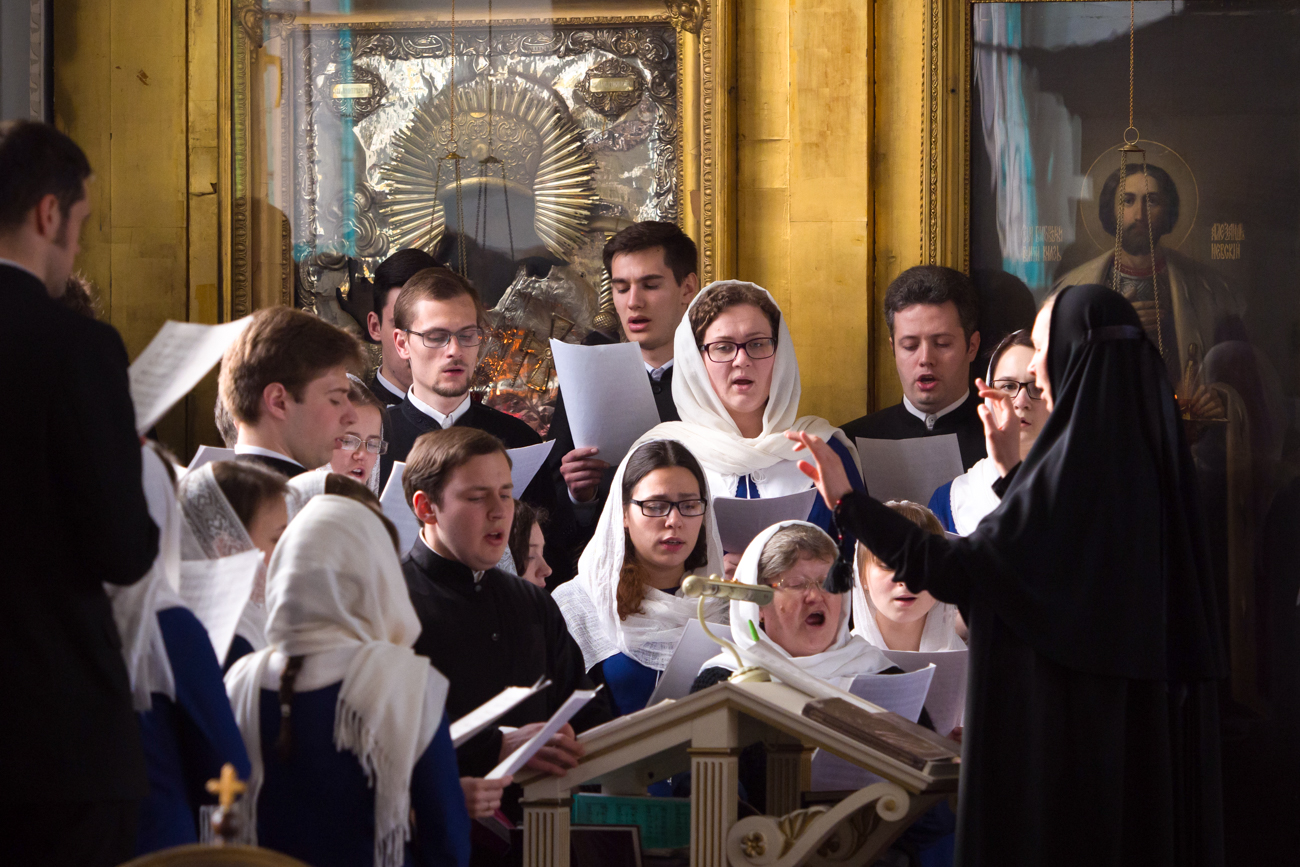 Church service of the Academy's students. Source: Ruslan Shamukov
All seminarians perform works of service and obedience at the academy: some are responsible for the academy's profiles on social media, but Vlad conducts tours around the institution. His favorite place is the library, which houses more than 300,000 books. Aside from classic and Christian literature there are valuable volumes that are more than 300 years old, for instance, an 18th century Liturgical Gospel in a special binding.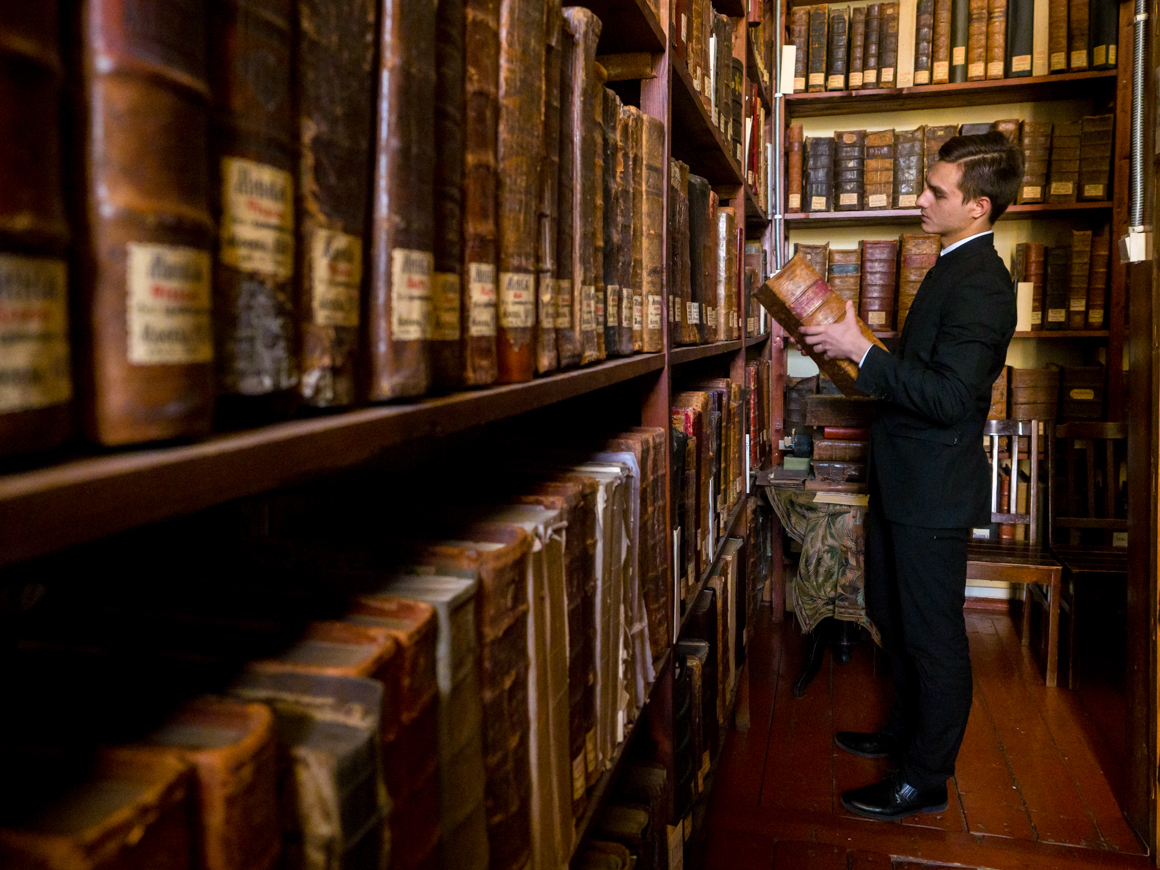 Vlad in the library of the Academy. Source: Ruslan Shamukov
"For me, the academy is more than just a university. Not all graduates go on to become clergymen after finishing the academy, and the primary goal in the course of our studies is to learn how to become real Christians."
On holidays Vlad likes to leave behind the city bustle and visit the Coastal Monastery of St. Sergius (in Strelna, near St. Petersburg). This place has become dear to me. It is very peaceful and I found my spiritual mentor there, Father Andrei. I can ask him anything about church life or worldly subjects, and I'll get a reply full of wisdom."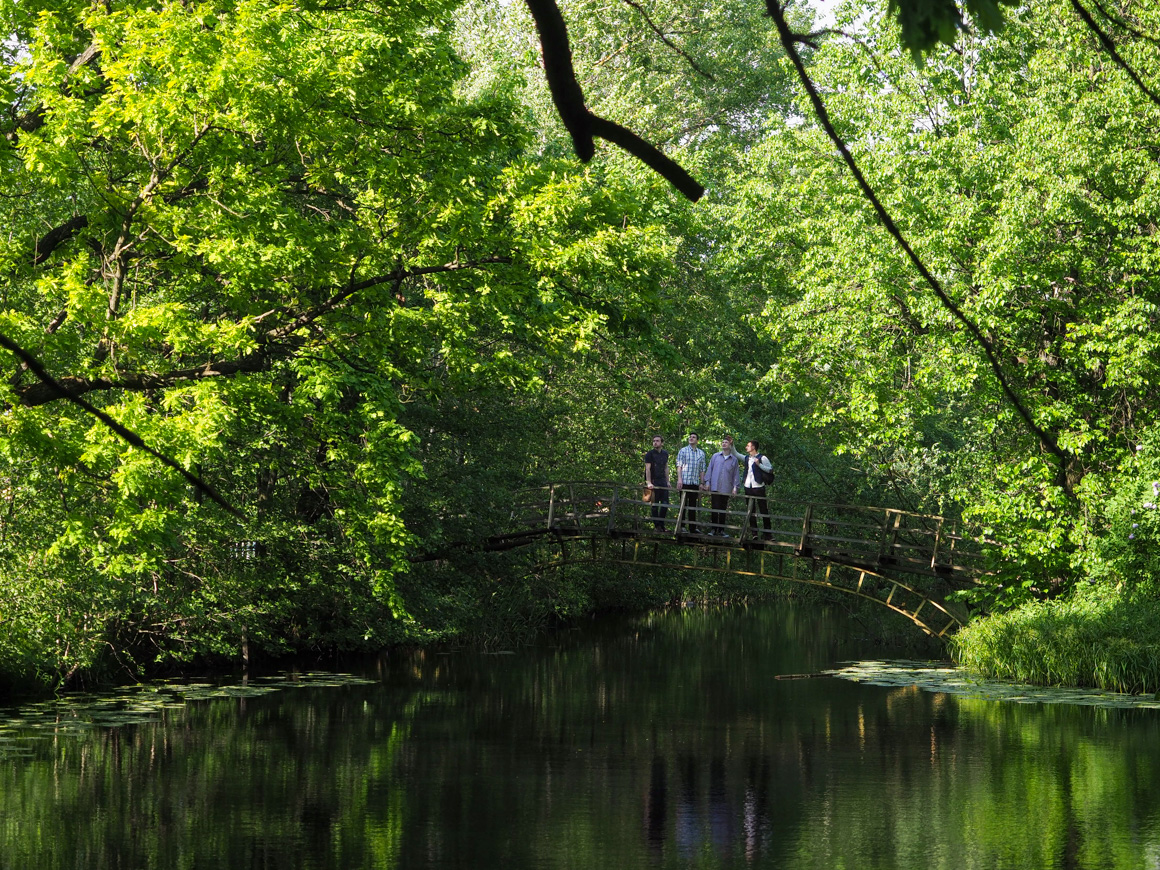 At the Coastal Monastery of St. Sergius. Source: Ruslan Shamukov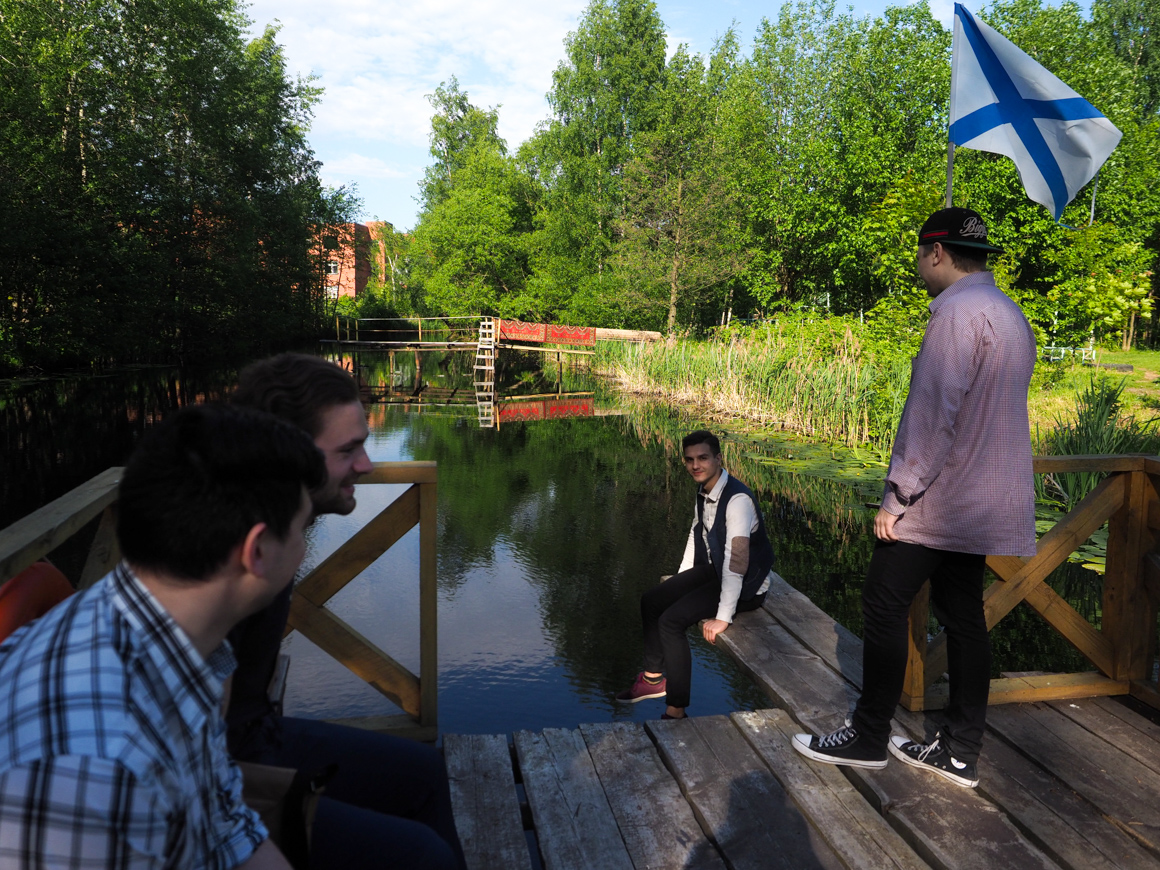 Source: Ruslan Shamukov
'True and genuine happiness'
The seminarians have an important tradition - community work. Every Sunday, Vlad travels to the Lifeline Rehabilitation Center where he gives talks on spiritual and ethical themes to people who have lost their way - drug addicts in rehab, the homeless and the unemployed.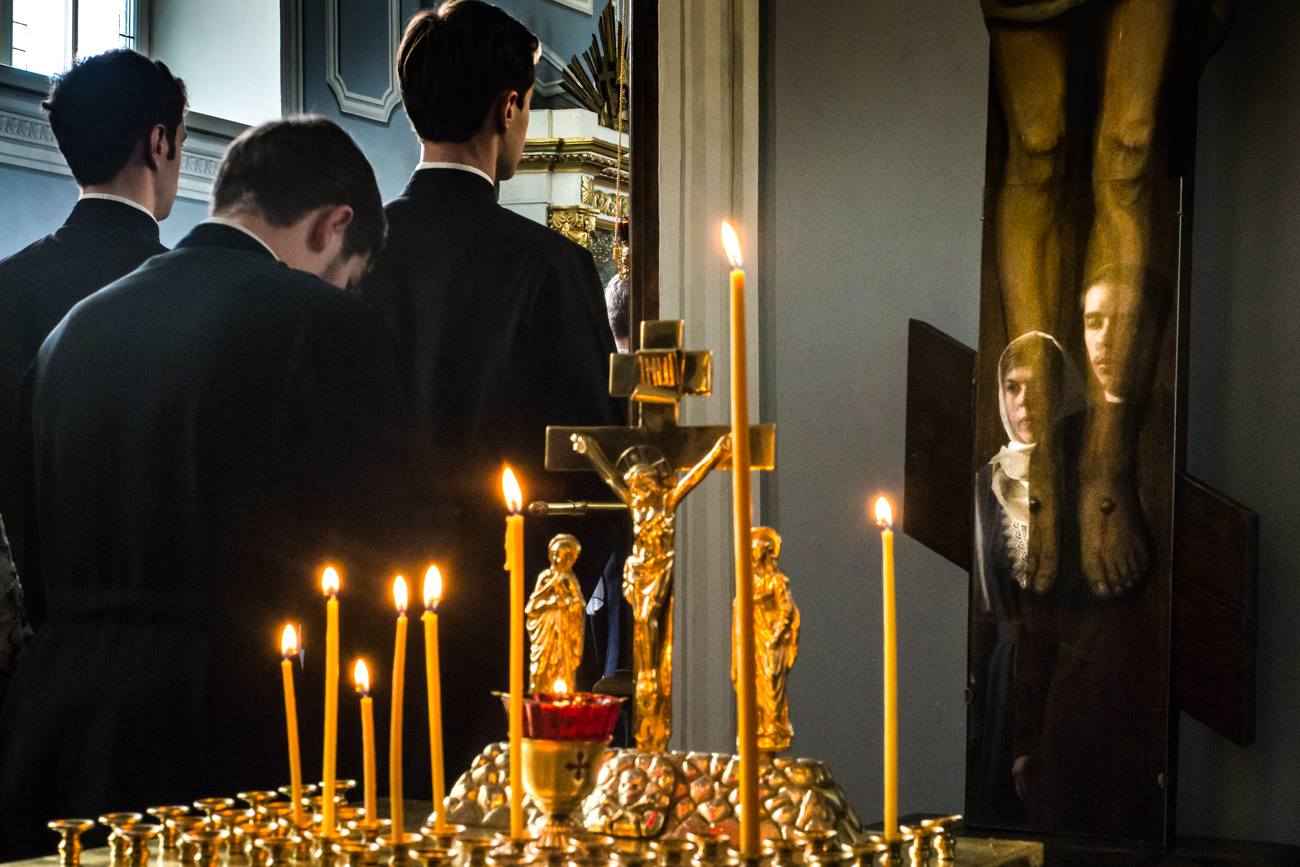 Church service. Source: Ruslan Shamukov
"I once returned to my hometown and friends invited me to a party to mark New Year. I began talking to someone on a theological subject and all of a sudden we were surrounded by a lot of people. I didn't tell them that I was attending a seminary, but they all started asking me about faith and about God.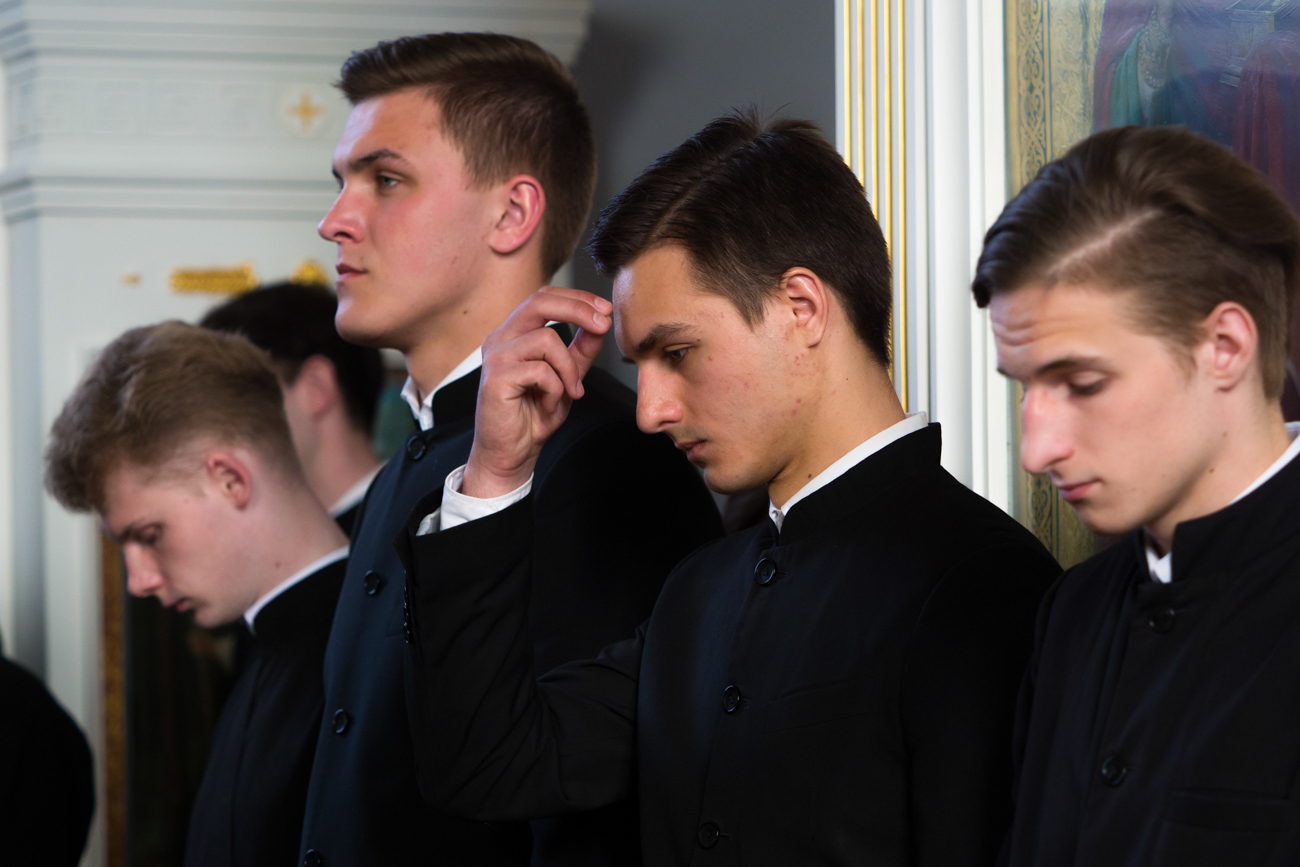 In future Vlad wants to develop international ties of the Russian Orthodox Church. Source: Ruslan Shamukov
I think many people today need faith and hope, but they do not turn to religion because of persistent stereotypes from the Soviet period that are very much alive today. The realization that I can change the situation through personal contact with people brings me true and genuine happiness."
If using any of Russia Beyond's content, partly or in full, always provide an active hyperlink to the original material.