Would you buy a fidget spinner made of pure gold for $17,000?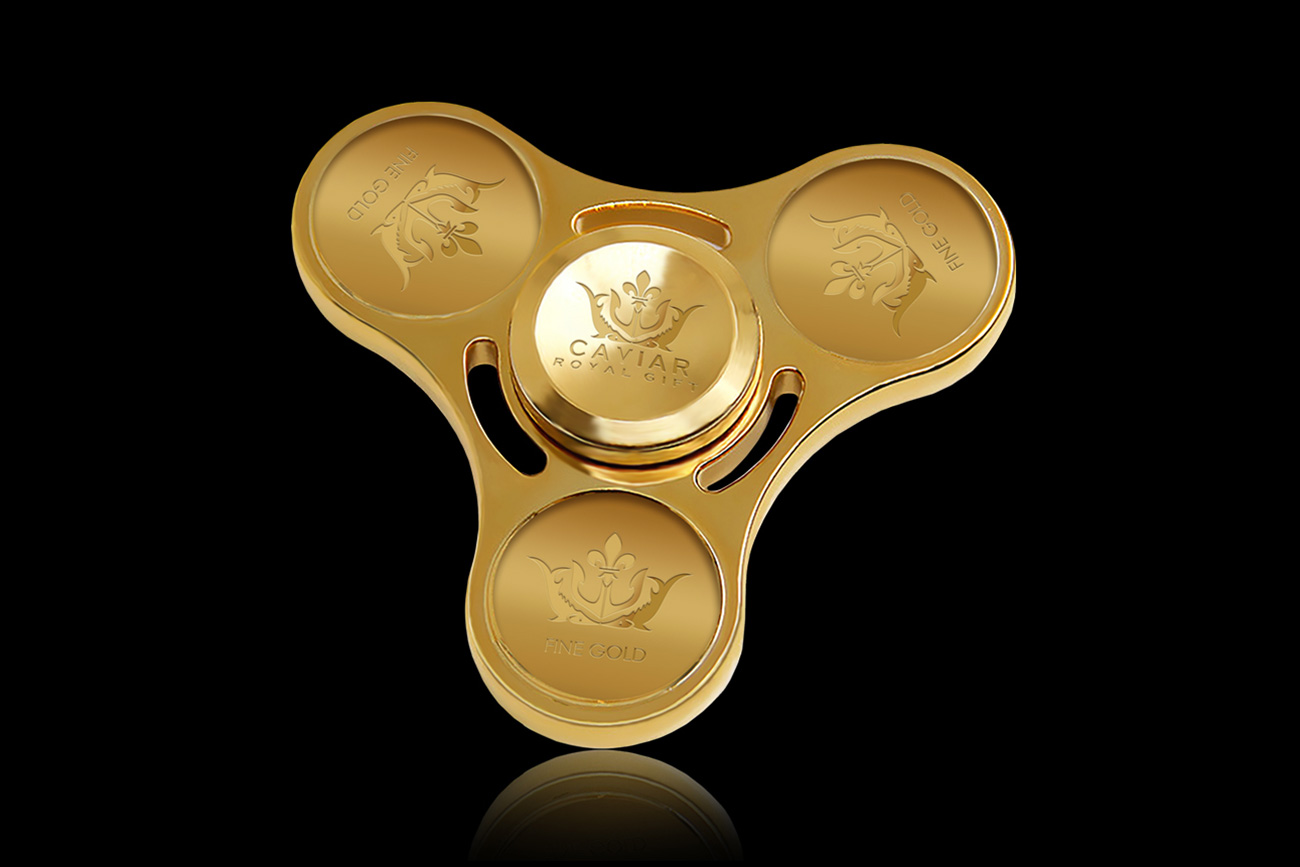 Spinner Full Gold costs 999,000 rubles ($16,866).
Caviar
Pricey gold or diamond fidget spinners could be the perfect gift for your stressed-out billionaire friends
You might be tired seeing fidget spinners on every shelf and promoted everywhere in online stores, but at least these annoying and calming toys are rather inexpensive. Well, that was until now, because Russians once again are bringing bling to unbelievable heights.
The Russian company, Caviar, which is already famous for jeweled smartphones and other gadgets, presented a collection of luxury fidget spinners, reported Lenta.ru.
This new collection has four models: the Fidget Spinner Tricolor is gold-plated and decorated with the colors of the Russian flag, and sells for the 'bargain' price of 14,900 rubles ($251). A second model is made from zinc and decorated with black carbon and a skull, and has the same price as the first.
A fidget spinner with diamonds, however, will set you back 99,000 rubles ($1,671). Finally, the most exclusive one, the king of all fidget spinners, is made entirely of gold and retails for a whopping 999,000 rubles ($16,866). Only one such fidget spinner has been made so far, so don't dally and get out your cash.
Just in case you've been living in the farthest regions of the taiga for the past year, a fidget spinner is a rotating toy with a bearing in the center and small weights on each of the three blades. It's marketed as helping to relieve stress, but I would disagree. Originally, it was developed in the 1990s for kids, but in 2017 the toy has seen a genuine (and annoying) boom in sales.
Want to learn more about Russian luxury souvenirs? Take our quiz!
If using any of Russia Beyond's content, partly or in full, always provide an active hyperlink to the original material.