Free leisure activities in Moscow's parks to spice up your summer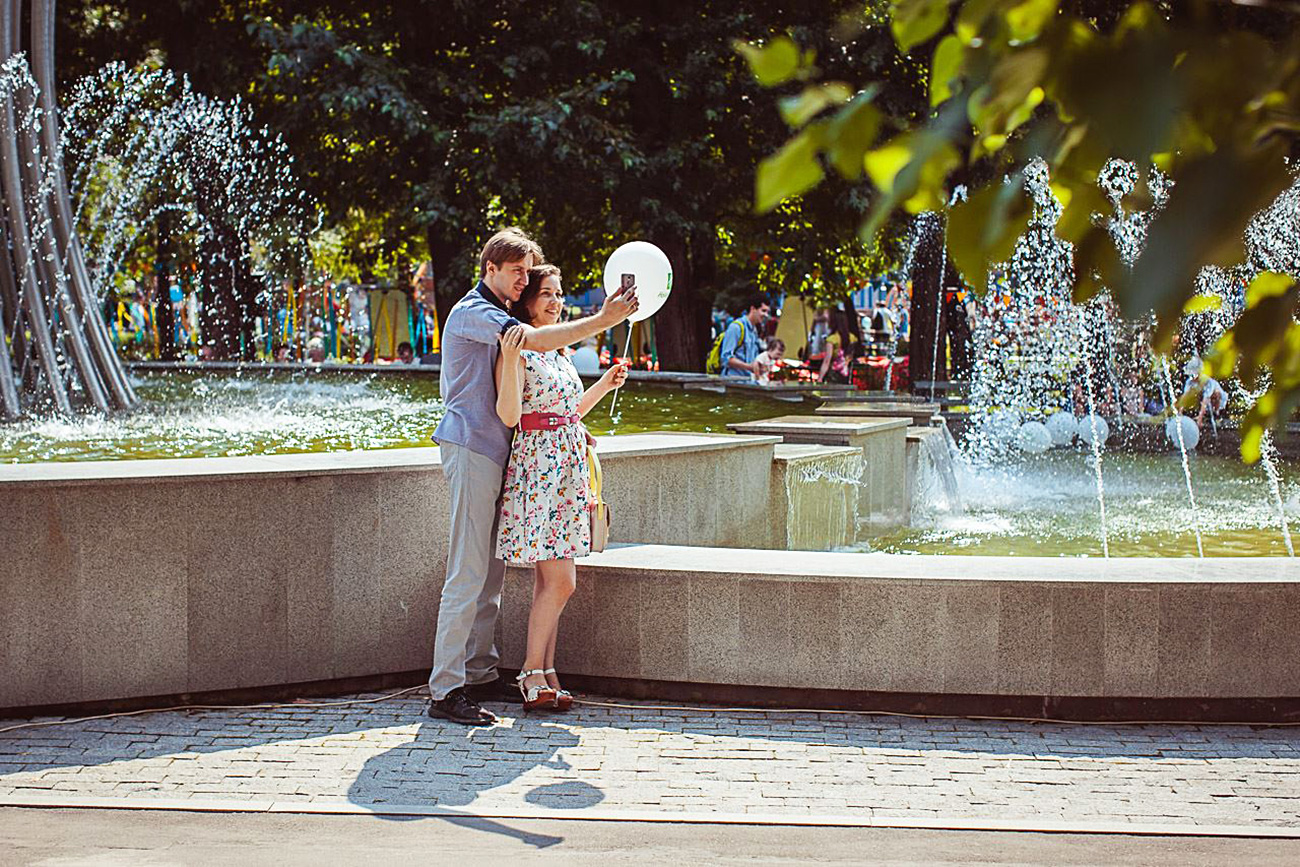 There are more than 200 bike racks, 250 sports grounds, 60 concert venues and dozens of places to relax. Check out what you can do in Moscow parks.
Training and lectures at Gorky Park (Park Kultury metro station)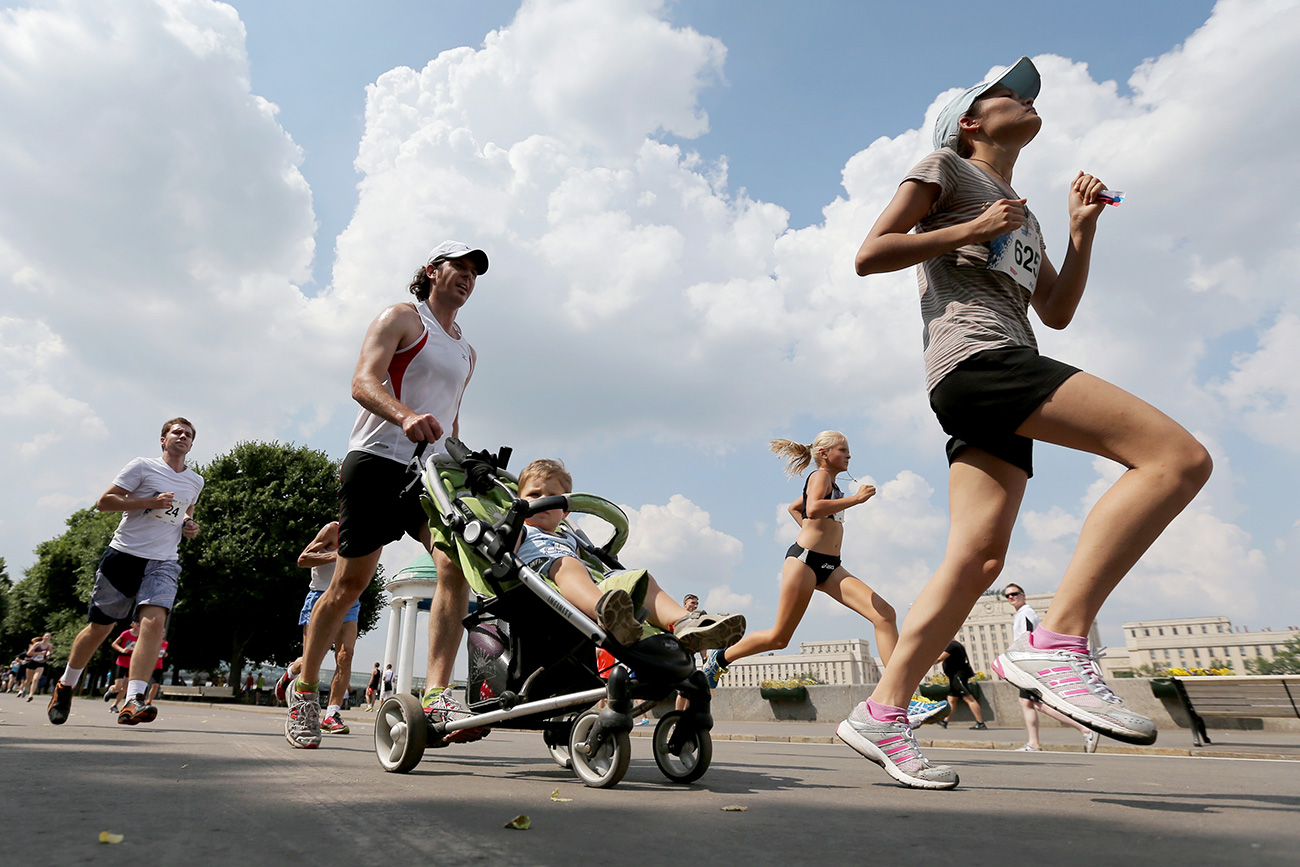 Participants of a race devoted to celebration of National Olympic Day in Moscow's Gorky Central Park. / Vasily Ponomarev/RIA Novosti
One of this season's most anticipated events was the opening of the new athletic facility, Nike+ Club, which has football and basketball courts, a jogging club, functional training and many other activities. The training lessons are free, but registration is required.
The facility works all year round, but programs vary depending on the weather.
On every other Monday you can attend free lectures offered by Moscow State University's School of Journalism. Every Thursday there are lectures organized by the Higher School of Economics, and every Wednesday lectures by the Moscow School of Social and Economic Sciences.
Languages and dancing at the Hermitage Garden (Chekhovskaya metro station)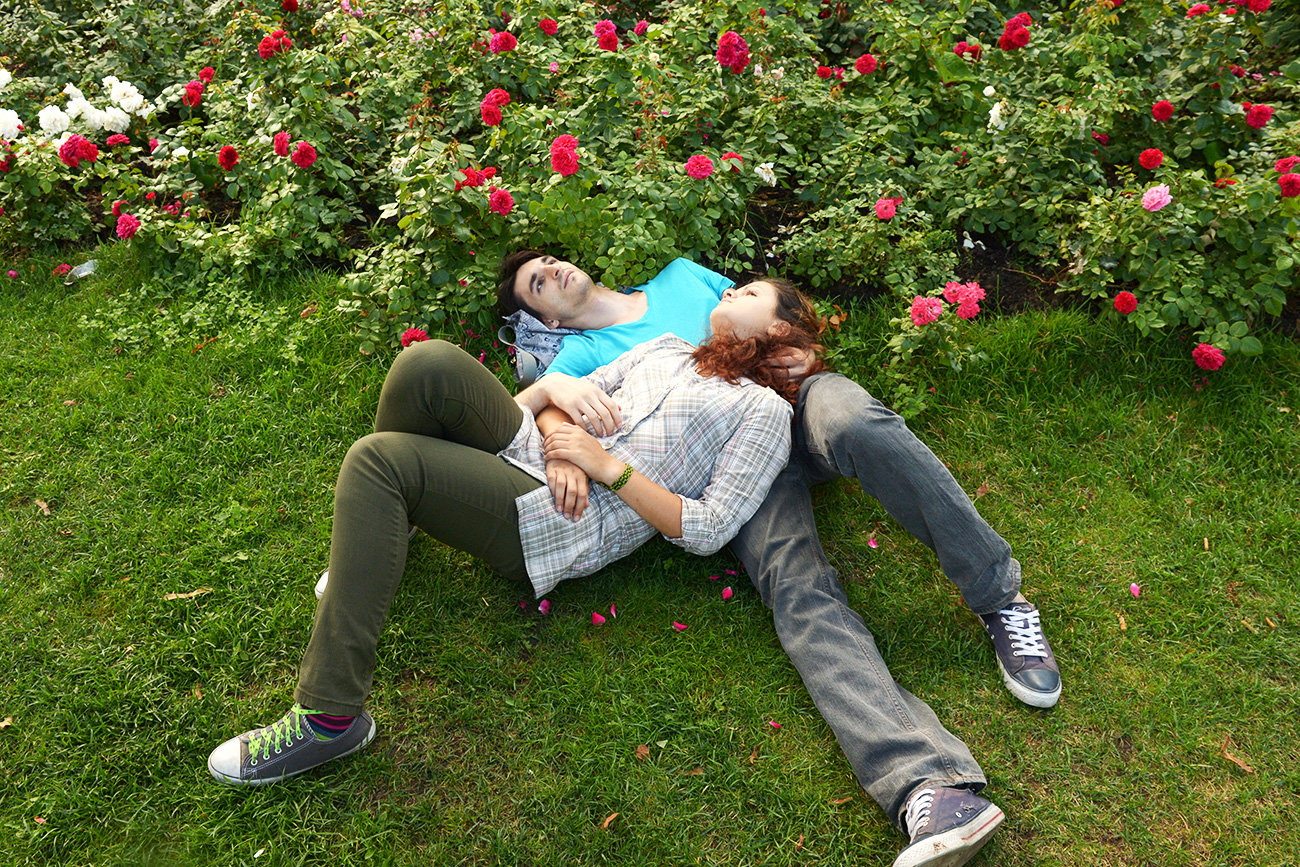 Young people at the XVII Moscow International Festival "Jazz in the Hermitage Garden". / Artem Zhitenev/RIA Novosti
Free language classes as well as fitness programs will be held at the Hermitage Garden. Language classes are designed for both kids and adults and are taught by experienced professionals. You can learn how to speak English on Wednesdays; French on Tuesdays, Thursdays and Saturdays; and Spanish is offered on Saturdays. All classes are free, but registration is required for both English classes and Spanish classes.
You can learn classical and modern dance moves, as well as learn about other genres at the park's stage. All classes are free and no registration required.
Respiratory gymnastics at Sokolniki Park (Sokolniki metro station)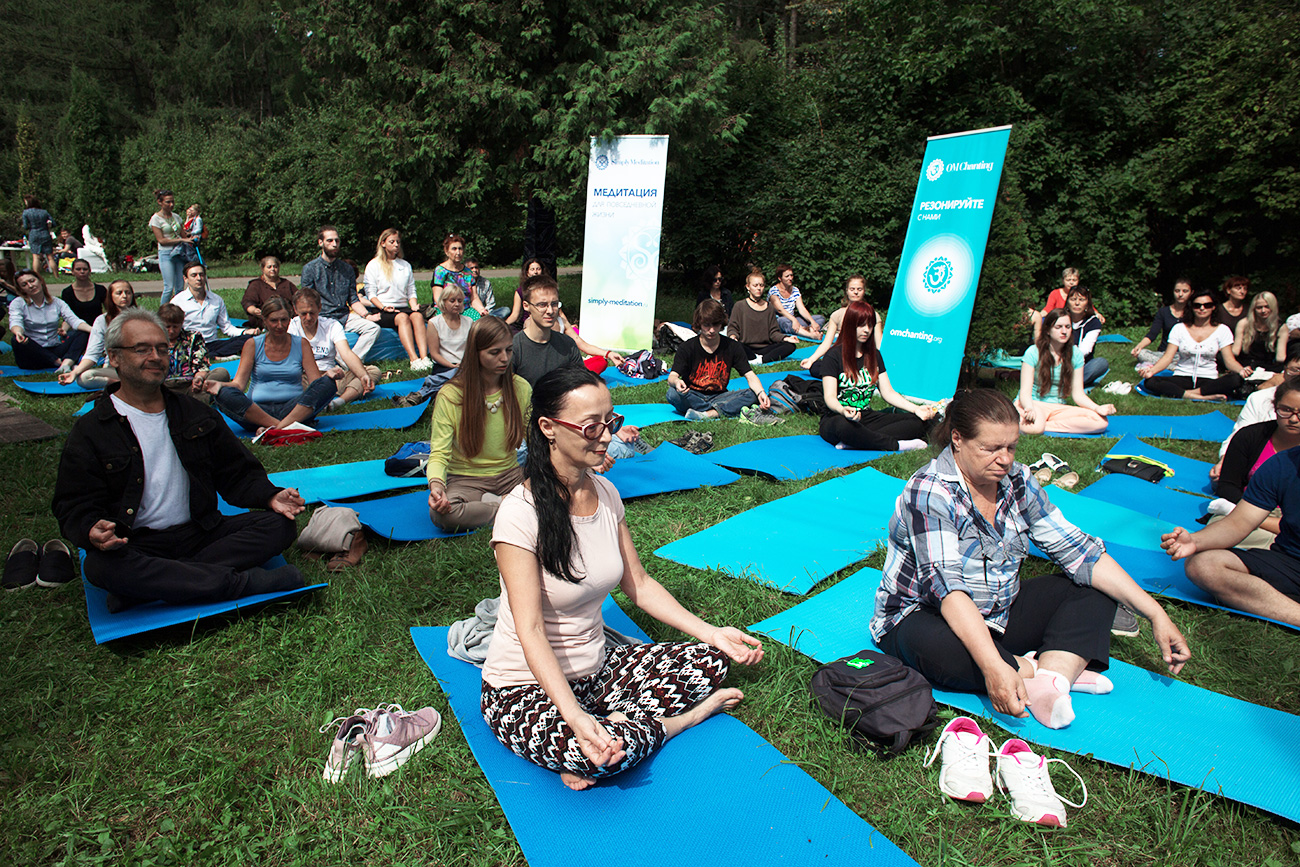 People at the Indian Culture Fest 2016 at the Sokolniki Park in Moscow. / Iliya Pitalev/RIA Novosti
The most popular free classes at Sokolniki Park include yoga and respiratory gymnastics. Yoga classes offer different styles of yoga, including yoga for future moms, and yoga for the elderly. Bring your yoga mat and enjoy the time! Classes are free, and registration is not required.
A respiratory gymnastics class is held every Monday, Wednesday, Friday and weekends at 10 a.m. These are breathing exercises developed in ancient China and classes are geared to the elderly and anyone who wants to improve joint mobility, increase vitality and get charged for the entire day.
Calisthenics at Tagansky Park (Taganskaya metro station)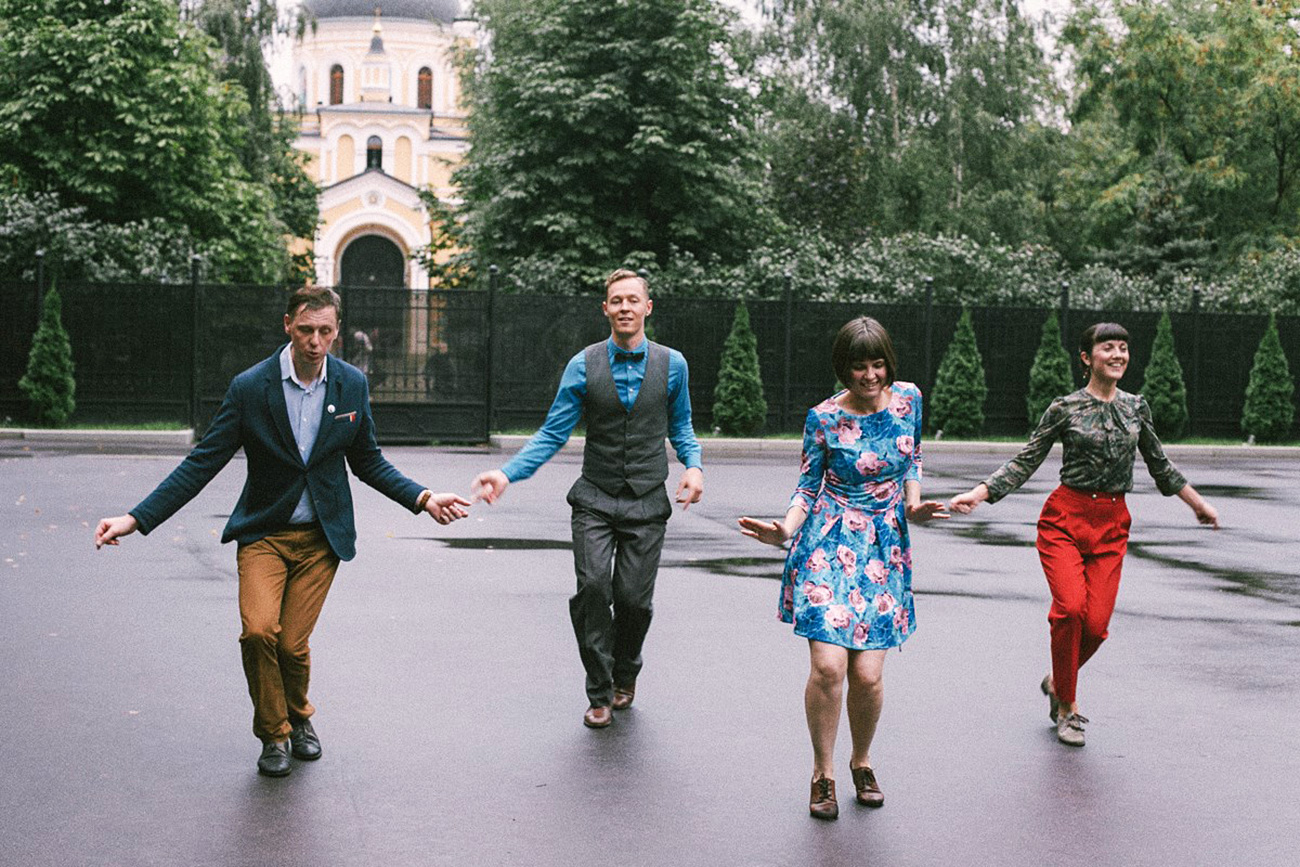 Dancing at the Tagansky Park. / Tagansky Park
Calisthenics and dancing classes are held every day in the morning and in the evening, respectively. Show up at 10 a.m. every Saturday for a park run that is open to people ranging from Olympians to Octogenarians. The run is free of charge, and no registration required.
If you want to get lost for a minute, go to the green maze made out of a thousand shrubs or to an Apple orchard. Other places to enjoy include a children's water playground and a pedestrian "dry" fountain in the central square, as well as a stage for cultural events.
Spanish and yoga at Bauman Garden (Krasnye Vorota metro station)
Visitors of the Bauman Garden in Moscow's Central District. / Evgenyi Samarin/RIA Novosti
Fun and informative Spanish classes with native speakers are held every Thursday evening in the park. Every class has a different theme, so you will be prepared for every life situation. Classes are free, but registration is required.
Yoga is a good way to relax and enjoy fresh air in the center of Moscow. Grab your yoga mat and become a yogi. Free yoga classes are held regularly, but there are no specific times. Check the schedule before coming to class.
Some classes might be cancelled due to poor weather conditions.
Workshops for the elderly at Krasnaya Presnya park (Vystavochnaya metro station)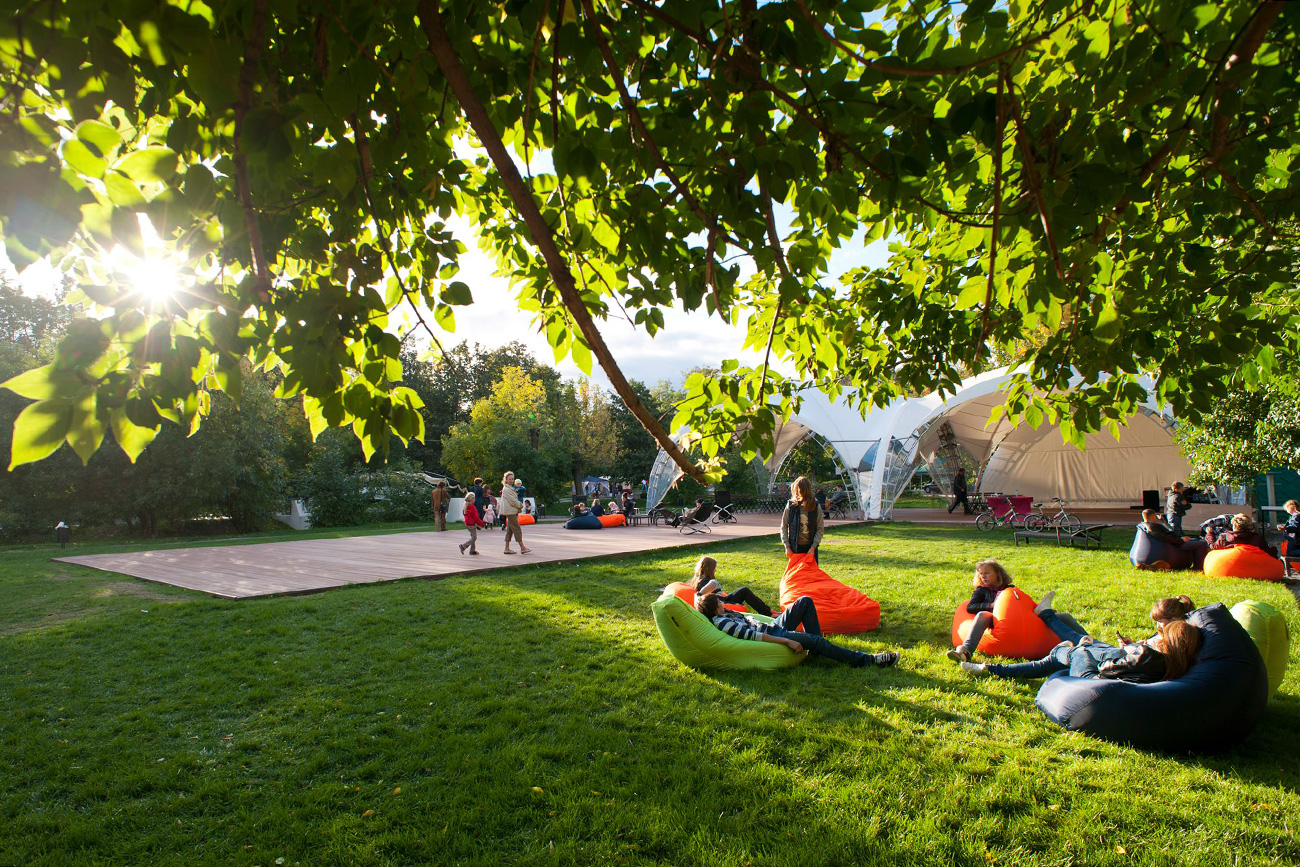 People enjoy the summer at the Krasnaya Presnya park. / Krasnaya Presnya park
This free running club, as well as roller-skating and biking schools, is open to everyone. Older guests can enjoy free workshops in the tent on a small island dedicated to Qigong - the ancient Chinese art of self-regulation of the body. Also, the park has free language courses for both adults and kids. Check out the park's website for more details.
If using any of Russia Beyond's content, partly or in full, always provide an active hyperlink to the original material.