Holding a symbolic Olympic torch ahead of the Olympics-1980 in Moscow, former Soviet gold medalist Olga Korbut, C, displays her many medals.
AP
An Olympic medal is the most prestigious award in the world of sports, and it's hard to believe any athlete could voluntarily part with one. Nevertheless, this priceless symbol of victory can sometimes turn into an object of commerce. Falling into financial difficulty is the common reason why athletes sell their medals.
Nikolay Kruglov: To help his son become a professional athlete
At the 1976 Winter Olympics in Innsbruck there were only two biathlon events where the Soviets won Olympic gold. Nikolay Kruglov won the 20k individual race, and added a second gold medal in the men's relay.
After retiring, Kruglov spent much time training his son. At the age of 2, Nikolay Kruglov Jr. learnt how to Nordic ski and soon developed quickly. Yet the future career of Kruglov Jr. was questionable because the family didn't have enough money for training and equipment. In order for Nikolay Jr. to continue his professional sports career and get some money, his dad sold his Olympic medals for $5,000, (although the price for Olympic medals is usually much higher, according to collectors).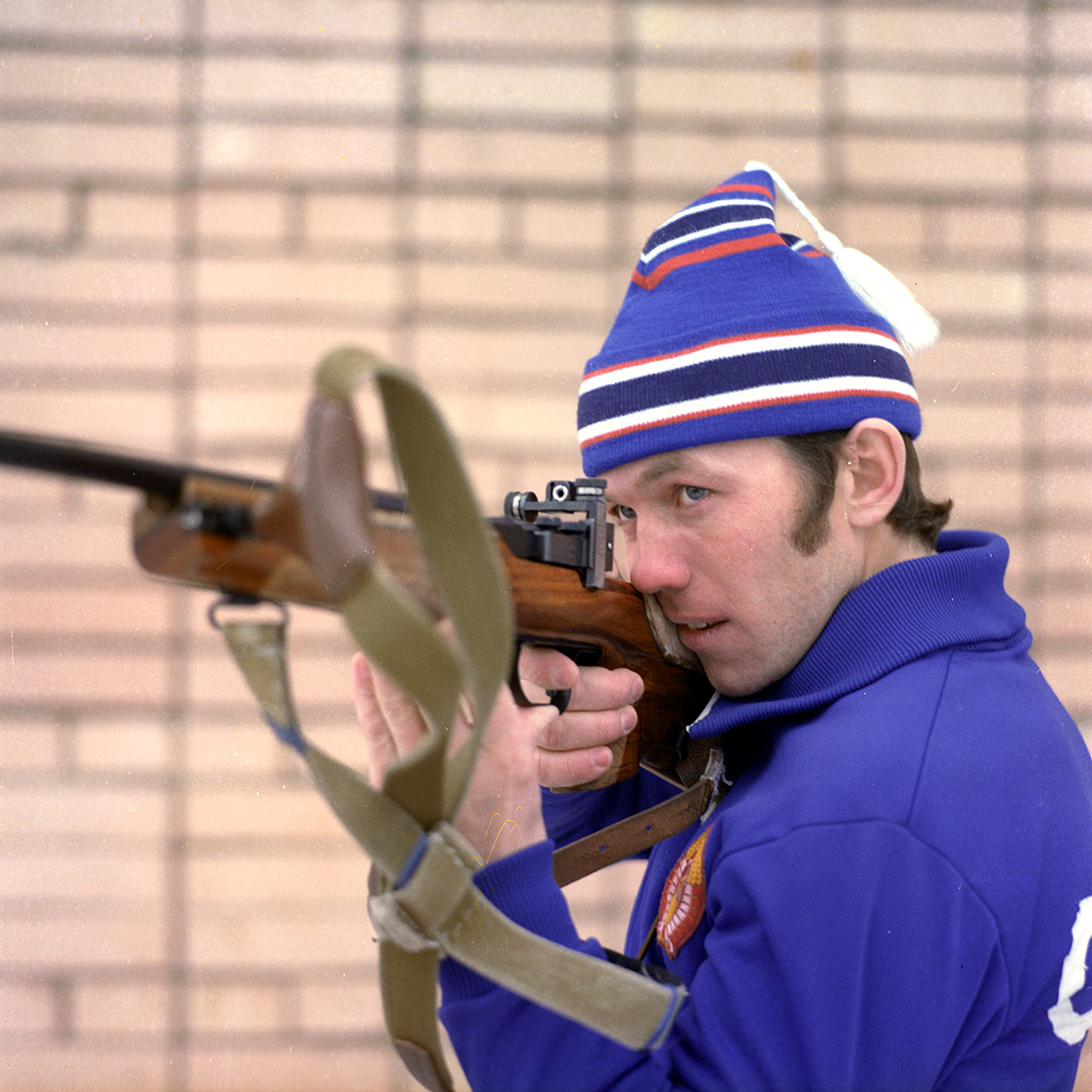 The prominent biathlete Nikolay Kruglov / Yuriy Somov/RIA Novosti
Nikolay Kruglov Jr., won a silver medal in the men's relay at the 2006 Winter Olympics in Turin. He knew where to spend his prize money, and he bought back his father's medals for $50,000. "Now, when I'm here because of my dad, I have to get back our family relics," said Nikolay.
Yevgeny Grishin: To survive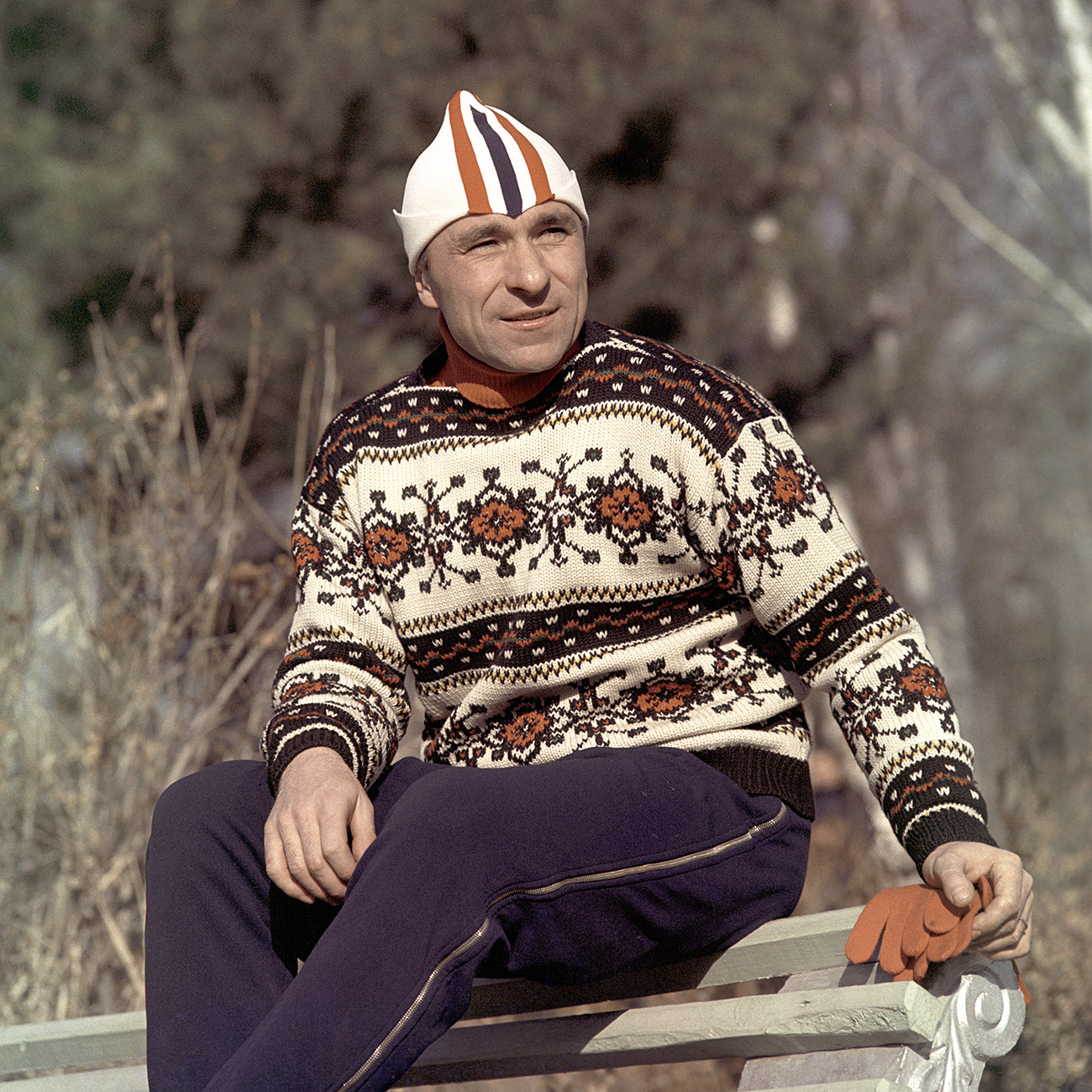 Yevgeny Grishin, Olympic champion in speed skating (1956 and 1960) in 500m and 1500m race. / Iosif Budnevich/RIA Novosti
Yevgeny Grishin was a Soviet speed skater and four-time Olympic champion. He was the most successful athlete at the 1960 Winter Olympics in Squaw Valley, California. Grishin set 7 world records and became a legendary speed skater, and famous coach. After retiring from professional sport, however, Yevgeny became an alcoholic.
He drank to escape the harsh realities of life outside the oval skating rink. This was the moment when Grishin sold his Olympic medals. Later, he admitted: "I sold my Olympic medals to survive and was ashamed of it for the rest of my life." Yevgeny Grishin died on July 9, 2005 due to a blood clot.
Viktor Shuvalov: to endure the hardships of the 1990s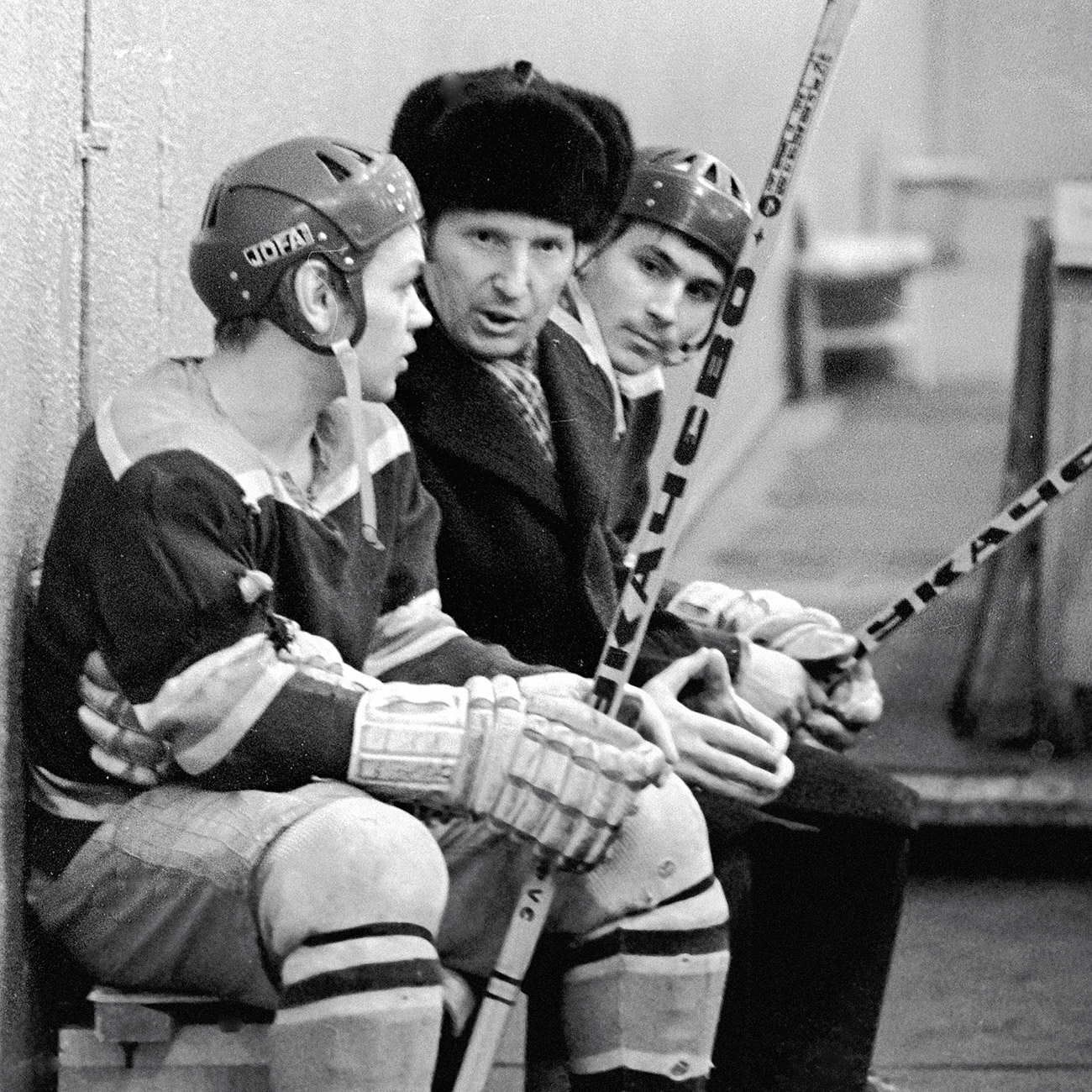 Olympic hockey champion Viktor Shuvalov (С) and young hockey players. / A. Solomonov/RIA Novosti
Viktor Shuvalov is the first Soviet hockey player that became a world and Olympic champion, and he is the only member of the legendary 1954 Soviet hockey team still alive. In the harsh 1990s it was very hard for older generations to adapt to the new conditions and they had to fight to survive on meager pensions and facing financial problems.
In a most desperate moment, the legendary hockey player decided to sell his 1956 Olympic gold in order to survive. The medal was sold for a very small amount of money. On May 28, 2014 Russian president Vladimir Putin returned the medal to Shuvalov.
"Unfortunately, it so happened that in the troubled 1990s Mr. Shuvalov lost his Olympic medal – he had to face many problems and hardships. Eventually it made its way to the United States, where some of you are currently working. We found it and some sponsors helped to buy it, and now I would like to return it to Mr Shuvalov," said Putin at the 2014 award ceremony for the members of the Russian national ice hockey team.
Ivan Bohdan: to keep his apartment
Ivan Bohdan is a famous Soviet wrestler who won an Olympic gold medal in Greco-Roman wrestling in the 1960 Summer Olympics. Ivan sold his only Olympic medal during the years of Perestroika in order to hold onto his family's the apartment. His daughter was getting divorced and, according to the law, her partner had a claim to that apartment. The early 1990s was a hard time for everyone and Bohdan decided to sell his medal for $3,500 to pay off his daughter's ex-husband. He also sold the "Olympic torch" that he carried during the Moscow 1980 Olympics.
Overall, he received $4,000. Ivan later said that he did not regret selling his Olympic momentoes.
"Anyway, eventually, I'd have given my medal to a museum or it'd have been at home with no purpose… If I had a chance to get it back - I would not. Today, Olympic champions are not respected," said Ivan in one of his interviews to the Ukrainian newspaper, Fakty.
Olga Korbut: To help overcome financial struggles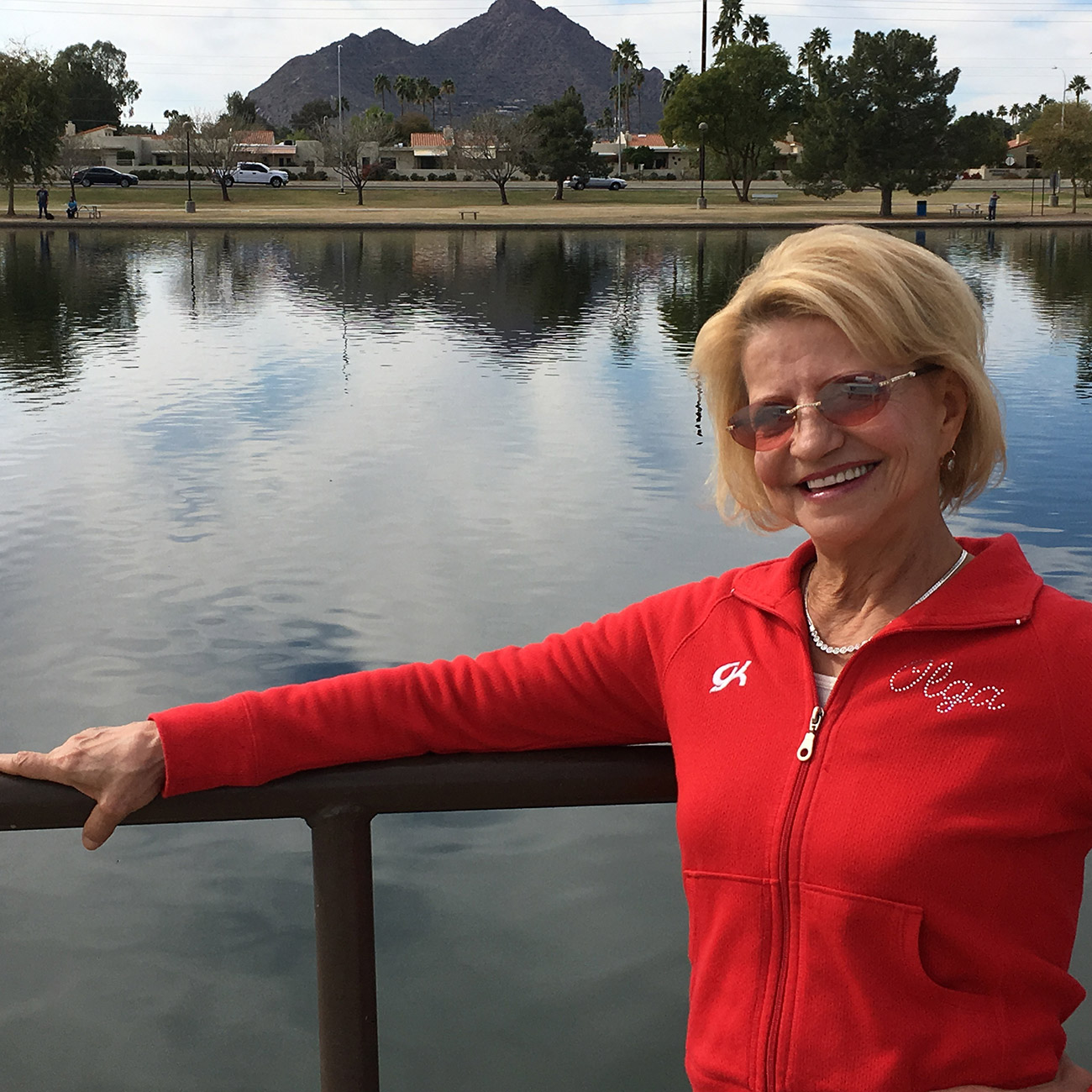 Olympic gold medal gymnast Olga Korbut, of Russia, poses in in Scottsdale, Ariz. At at 61, Korbut is at ease with her place in history as she enjoys the quiet life in Arizona, 2017. / AP
Former Soviet gymnast and four-time Olympic champion Olga Korbut sold her Olympic medals and other memorabilia in early 2017. The 32 lots, including two gold medals and a silver from the 1972 Summer Olympics in Munich, earned a total of $333,500.
Unique and forbidden now trick - Korbun flip
This was reportedly done to save her from hunger, though Korbut herself has strongly denied this claim. She now lives in Scottsdale, Arizona.
If using any of Russia Beyond's content, partly or in full, always provide an active hyperlink to the original material.