How to meet a girl on the Moscow Metro?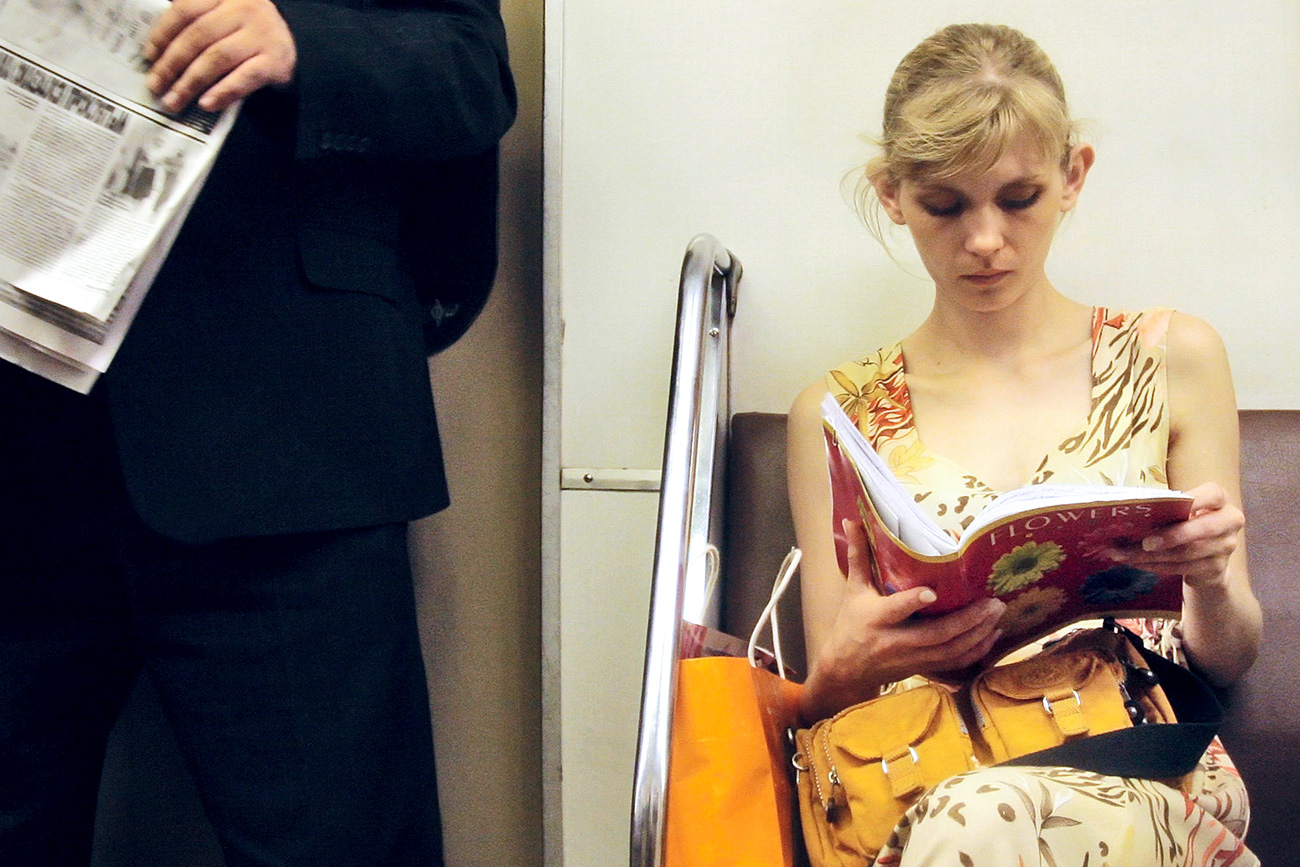 So many people use the Russian capital's underground system each day, the chances of seeing someone who takes your fancy is pretty high. Follow these tips and you may just find love (if you do, RBTH wants an invite to the wedding).
Girl reads an exercise book on a Moscow Metro train. / Marina Lystseva/TASS
1. Meeting a girl beneath the Russian capital might initially seem like a huge challenge: In the morning people hurry on their way to work and in the evening – rush back home.
2. With everyone dashing here and there, catching eyes with someone who takes your fancy can be hard, but it's not always so hectic.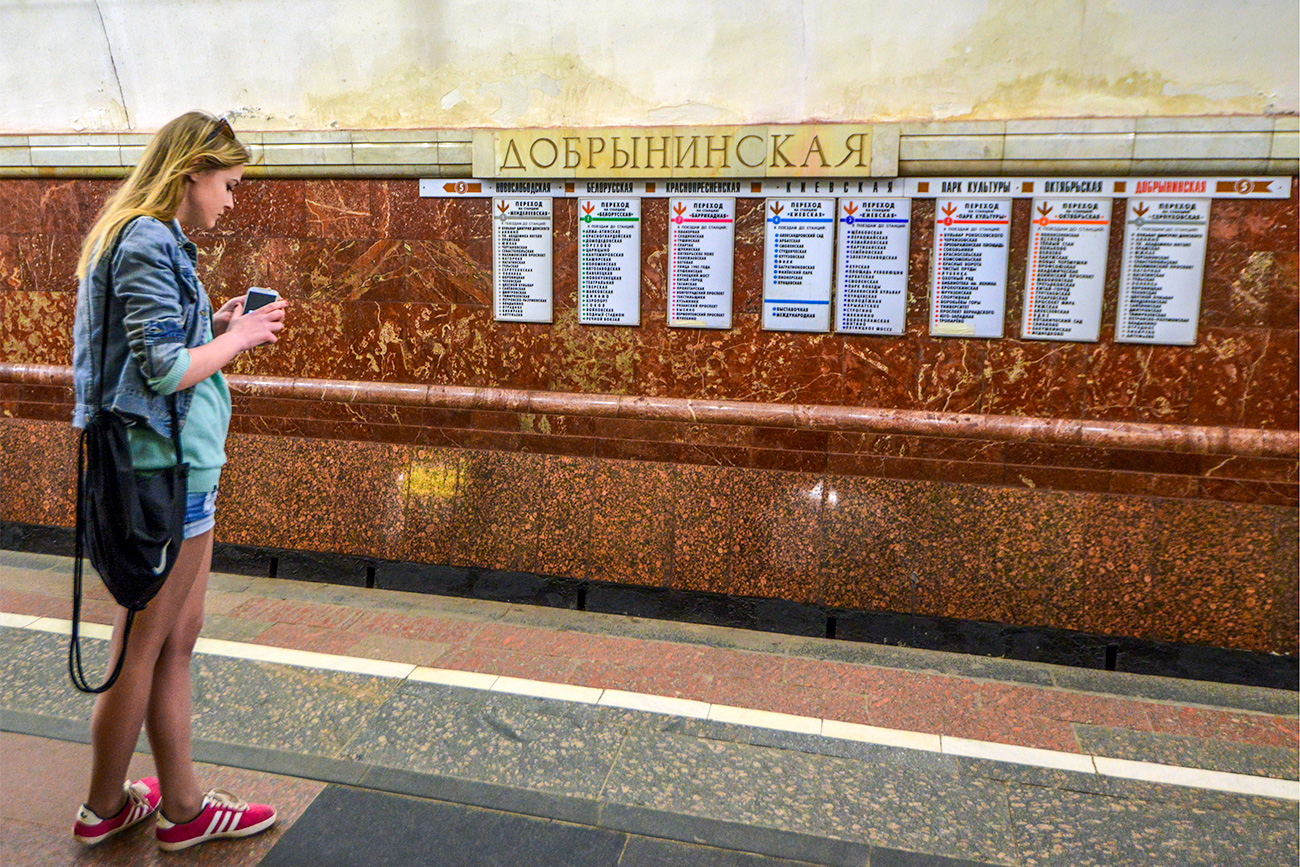 Young woman at the Dobryninskaya station. / Nikolai Galkin/TASS
3. On the weekends the crowd is generally more relaxed and there are more opportunities to spark up conversation.
4. Russians may have a reputation for looking unfriendly and not smiling, but don't be afraid to approach a girl. Try asking something simple (even if you know the answer) like : "Do you know how I can get to Teatralnaya?"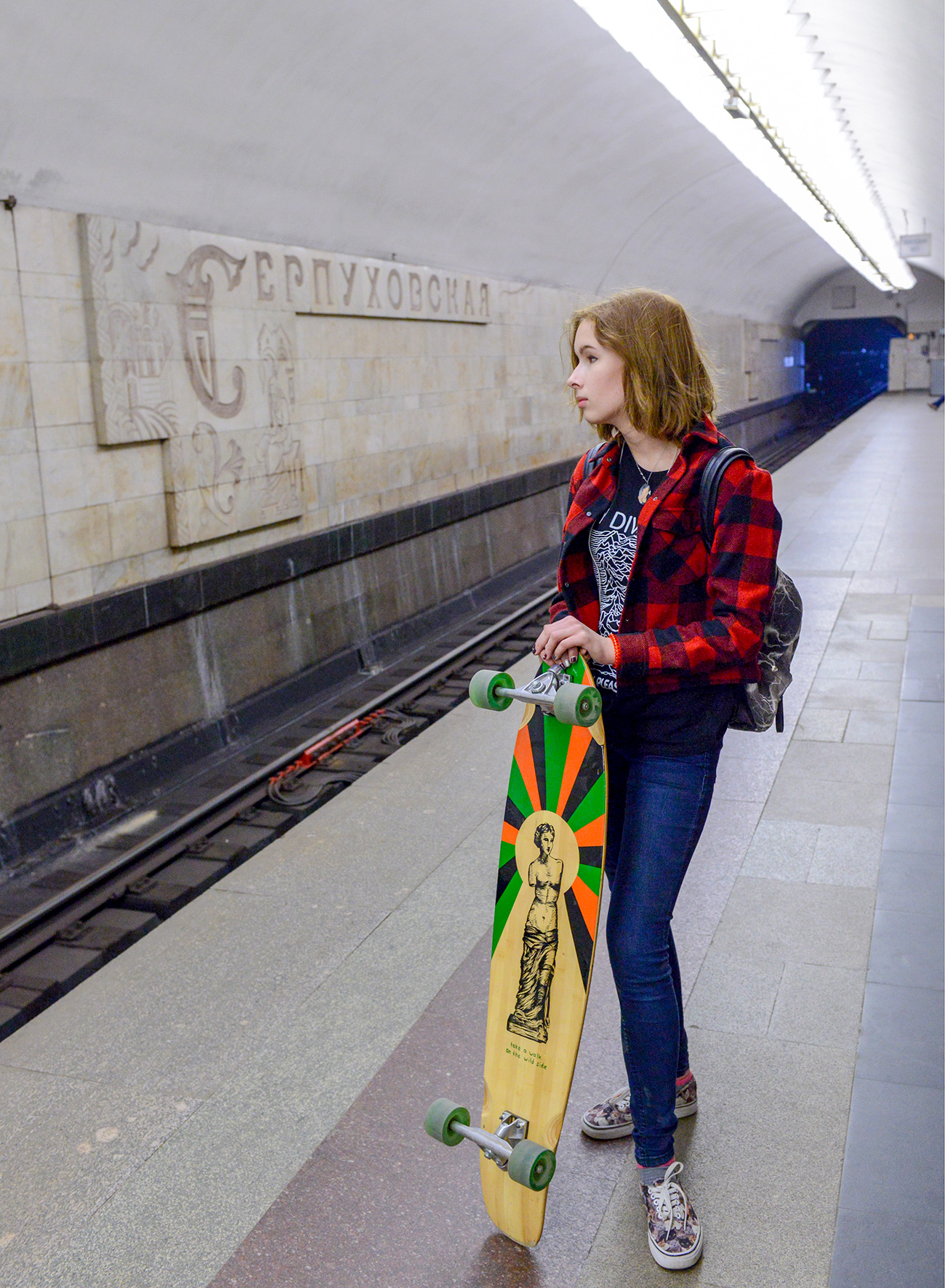 Woman at the Serpukhovskaya station. / Nikolai Galkin/TASS
5. Most girls will be willing to help you.
6. Strike while the iron is hot - after you start talking you could try inviting her for a walk or a coffee above ground.
A young girl plays the Pokemon Go at Biblioteka Imeni Lenina Metro Station. / Mikhail Tereshchenko/TASS
7. Be polite and direct. Russian women will appreciate if you ask them out with confidence.
8. Don't be disrespectful. In some cases women will decline your offer, but usually this would be done in a very polite way.
Women in period costume of students on Plekhanovets, the Moscow Underground's new branded train celebrating the 110th birthday of Plekhanov Russian University of Economics. / Moscow Underground Press Office/TASS
9. Pressuring her in this situation would definitely be a bad idea.
10. Sleazy jokes and wolf whistles will not increase your chances of success. Be a gentleman.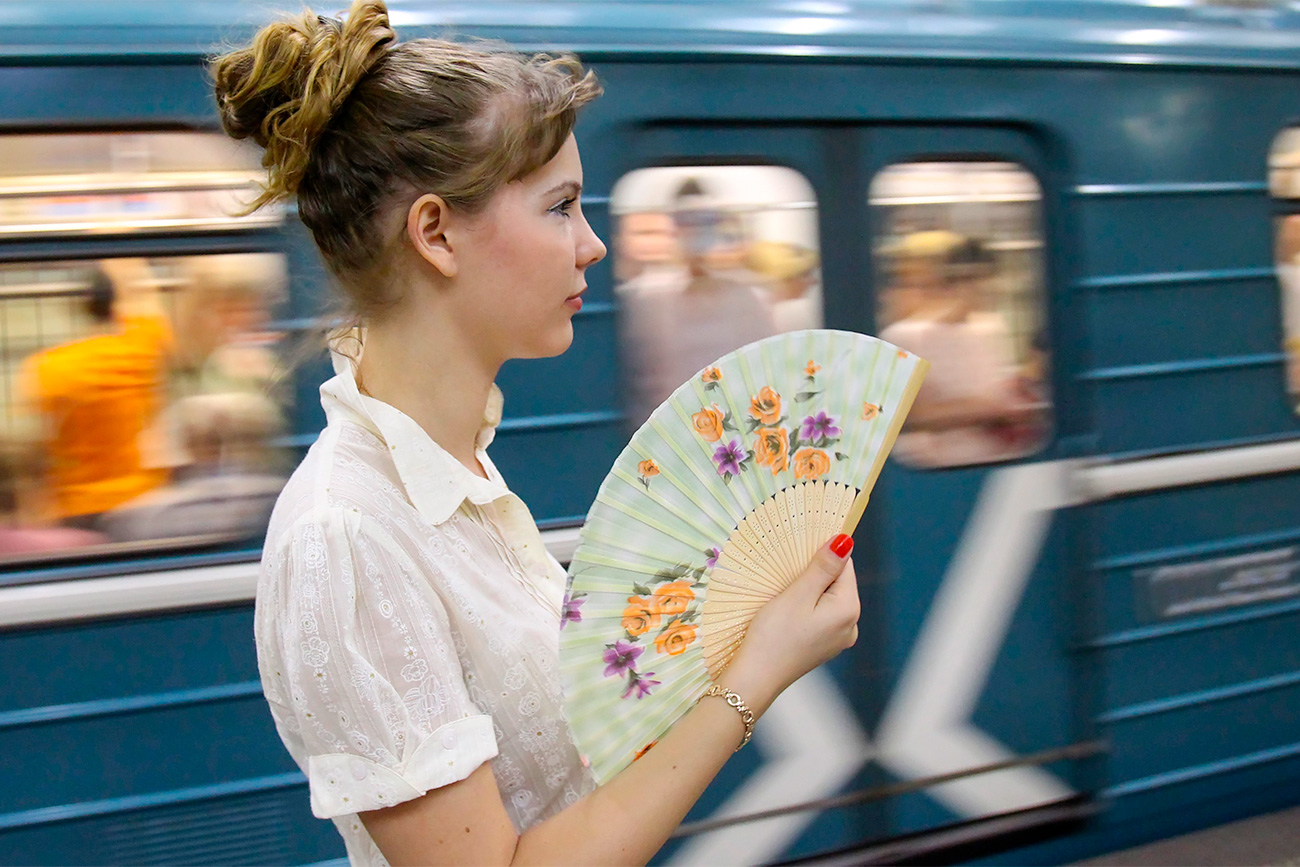 A young woman fanning herself on a platform in the Moscow Metro. / Vladimir Fedorenko/RIA Novosti
11. If you charm the girl enough to land a date, don't try to show off. Ask questions about her interests and things she likes to do – she will definitely appreciate it.
12. First impressions are key. Wear something subtle but stylish, and offer to pay for her coffee. Insist on this, even if she refuses.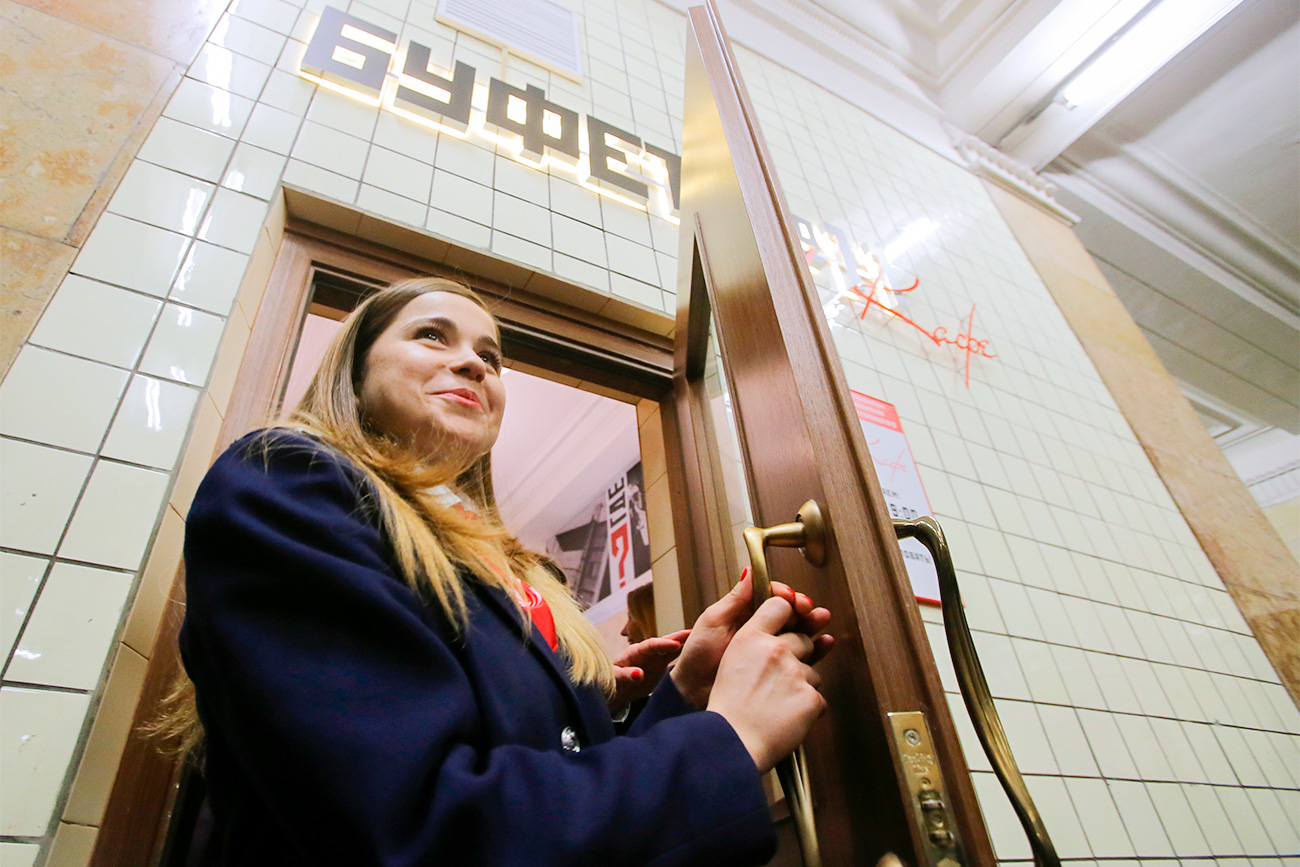 The opening of canteen No. 11 at Arbatskaya station of the Moscow Metro. / Vitaliy Belousov/RIA Novosti
13. Moscow is far more open than many people think - those who are willing to put themselves out there will more often than not be rewarded.
14. But don't just look for true love underground – look for it everywhere!
If using any of Russia Beyond's content, partly or in full, always provide an active hyperlink to the original material.