Russians do not watch that much porn on the Metro – fact!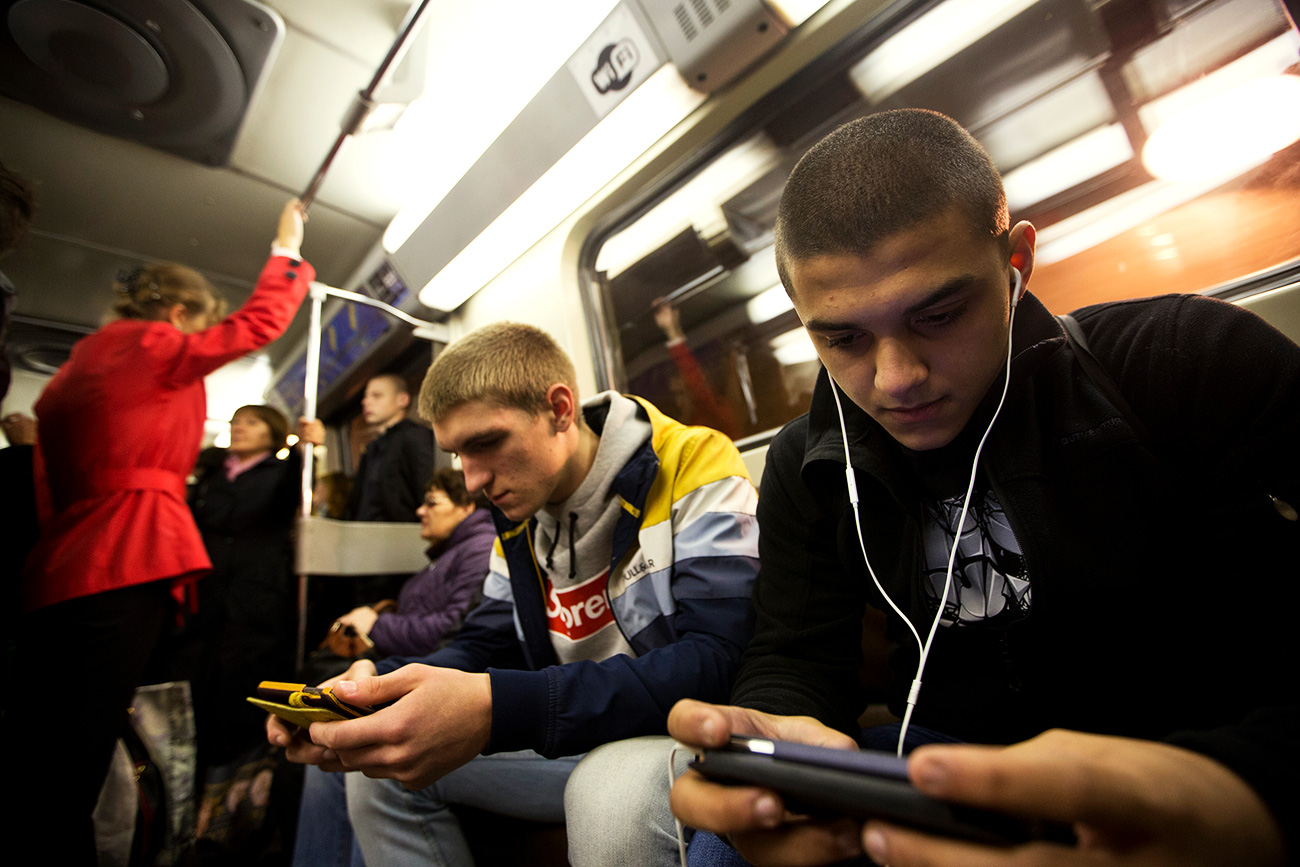 WiFi available and free on Moscow's Metro – since 2014
Pavel Golovkin/TASS
If you want to know the answer to the ultimate question of life, read on...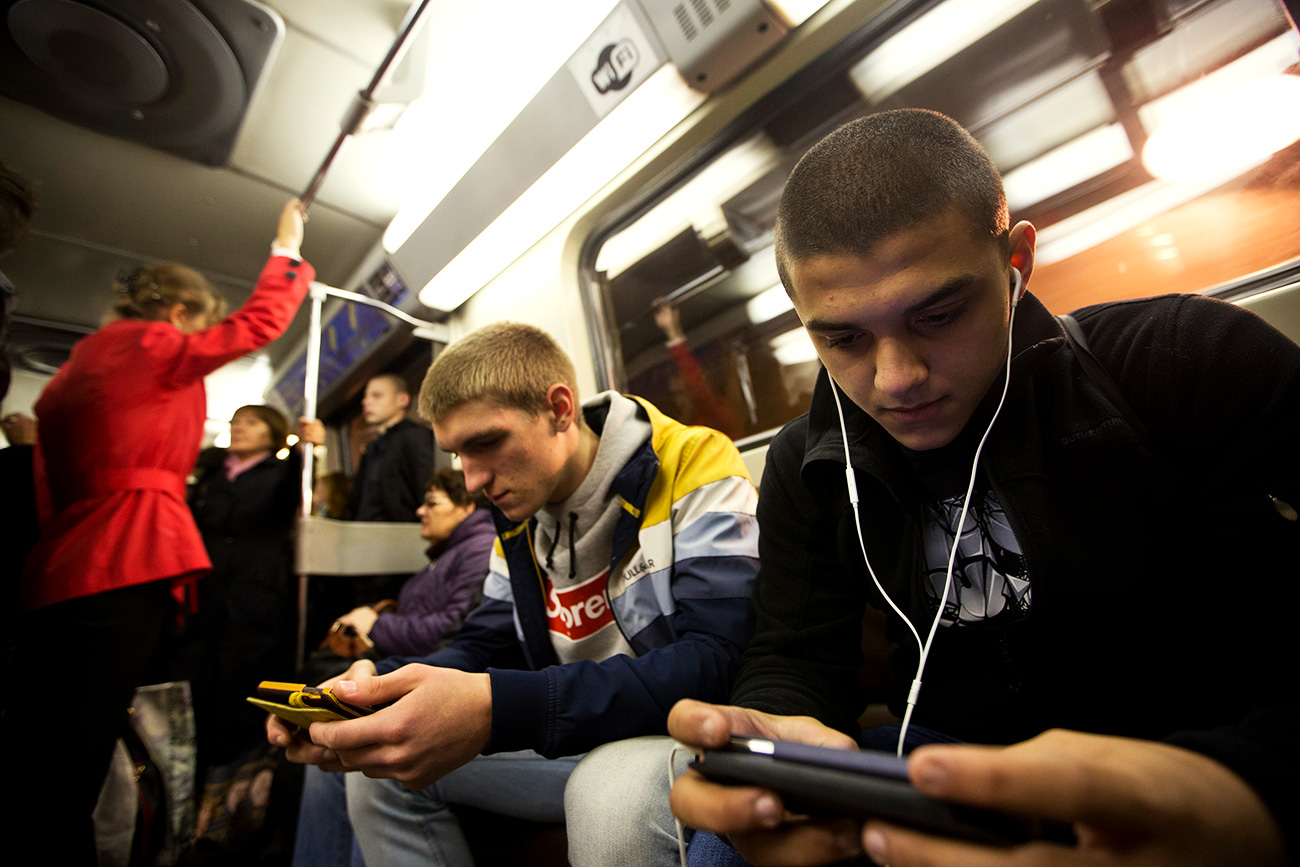 WiFi is available and free underground / Pavel Golovkin/TASS
It's something we know you've been dying to ask: Just how much porn do Russians watch on the subway? Thankfully, some people with no shortage of time on their hands conducted a study to find out the answer to this very pressing concern.
Russian Internet giant Yandex (still battling it out with Google to be the most used search engine in the country) did some research to find out what Russians look up on their phones while commuting underground. FYI: WiFi is available and free on Moscow's Metro – since 2014.
It turns out the most popular search entry is related to something far less boring than porn – information technology…
Yes, Russians are not the sex-crazed maniacs you thought they were. Instead, they prefer to look up websites about programming and computers while on the subway (these topics are searched for twice as much underground than above in Moscow). It's a bit of an anticlimax.
Timeline of most popular search queries from the Metro: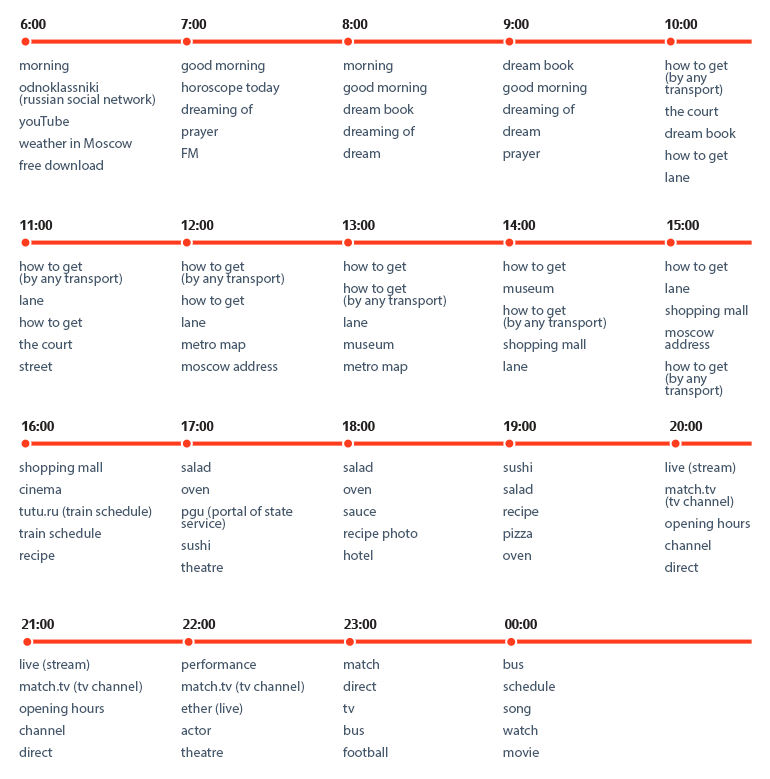 / Yandex / Alexander Kislov
Porn and escort services appeared at the other end of the graph – with search rates nearly halving compared to when people are not on the Metro. Yandex also found out that search engine entries change as the day wears on. For example, in the morning dream and prayer books are sought online, while passengers tend to look up routes to particular places (maps, streets, etc.) and things like museums, cinemas, and shopping malls a little later on, and as evening nears people start thinking about their stomachs: Will they cook or get something delivered?
So Moscow's seedy underbelly perhaps isn't that seedy.
Yandex checked more than 300,000 queries a day on Moscow's subway. The company found that the number of searches surged between 7:40 – 9:40 a.m. and 5:20 – 7:50 p.m. Absolutely fascinating. So next time you're on the Metro and some greasy looking guy – or girl – is smirking at their screen, there're probably not watching porn...or did they download it in advance?
Read more:
If using any of Russia Beyond's content, partly or in full, always provide an active hyperlink to the original material.