More than just tails and whiskers: Animals in Russian literature
Like their western counterparts, Russian writers have often used animals for symbolic purposes. RBTH explores the most famous tailed creatures in Russian literary history.
Perhaps unsurprisingly, the animals most commonly depicted in Russian literature are those traditionally considered human companions: cats, dogs and horses. Each of them is associated with a certain quality that accompanies them from book to book. Like in other literary traditions, Russian writers often use their portrayal of animals to create a heightened impact on their readers and reflect on what it means to be human.
'The cat is an ancient, inviolable animal'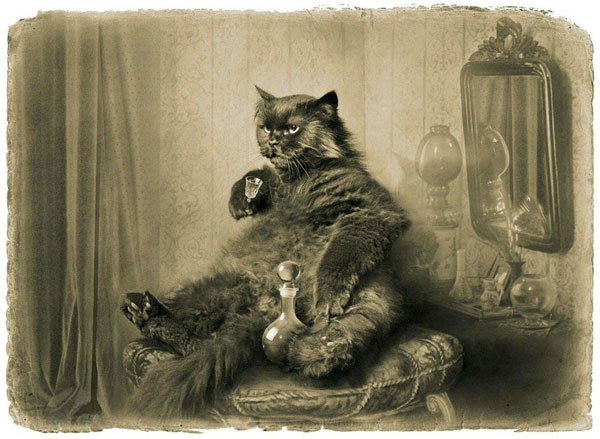 Behemoth. Source: Elena Martynyuk / Bulgakov museum
Behemoth, a cat who occasionally turns into a fat man, is probably the most charming feline in Russian literature. His role in Bulgakov's novel The Master and Margaritais to assist Woland, a mysterious foreigner who is actually the devil incarnate.
A perennial joker with a taste for the finer things in life, Behemoth is described as "a tom-cat … huge as a hog, black as soot or as a rook, and with a desperate cavalryman's whiskers."
Behemoth is a comic character who walks on his hind paws and is fond of making sarcastic comments, if possible while clutching a glass of vodka. His name refers back to a biblical monster from the book of Job who is sometimes thought to represent the desires arising from within us, notably for food. This gives an extra metaphysical dimension to Behemoth the cat's laconic greed, such as the time he is found lying on an ottoman "in a casual pose … [holding] a fork on which he had managed to spear a pickled mushroom."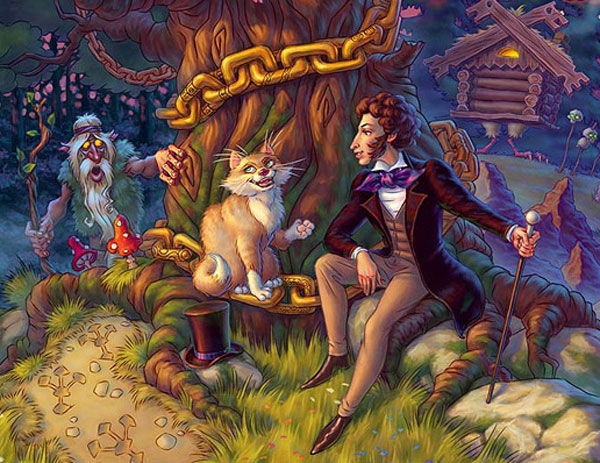 Learned cat. Source: Yuri Wolkovich
Another famous cat appears in the prologue to Pushkin's fairytale poem Ruslan and Ludmila. This "learned" cat is bound to an oak tree by a golden chain, and he whiles away the time by walking round and round it, telling the author fantastical stories about mermaids and a hut on chicken feet.
The author records one of these tales and tells it to his readers. Pushkin was inspired to write this poem by ancient Russian folklore, while the character of the learned cat refers back to Cat Bayun, a well-known character from Russian fairy tales. In contrast to the friendly cat from Pushkin's tale, this animal is an enormous man-eater that either kills travelers or tells them stories if they can catch him.
Loyalty above all else
If cats represent cunning and wisdom, then dogs in Russian literature are associated with dedication and selfless love.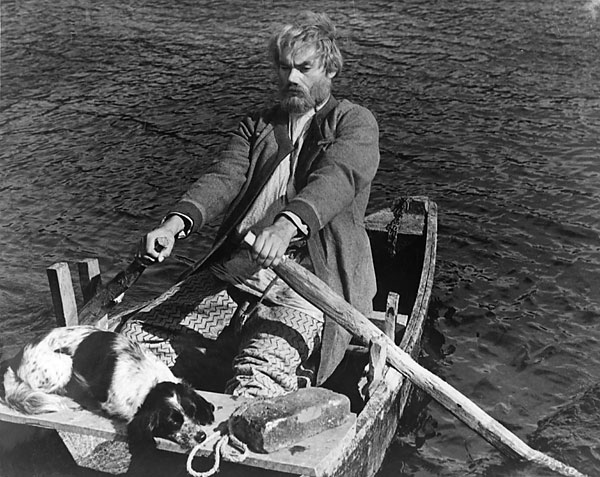 Afanasy Kochetkov as Gerasim in the feature film "Mumu" (1959). Source: RIA Novosti
One of the most famous examples is Mumu from the story of the same name by Ivan Turgenev. This is the sad tale of a deaf and dumb serf called Gerasim who, despite being a solitary, unsociable character, becomes attached to a little dog that he finds.
His mistress orders him to get rid of the dog, and Gerasim is forced to drown his cherished pet. Mumu is so devoted to her master that even when he puts a noose attached to two bricks around her neck, she watches him obediently, wagging her tail without fear.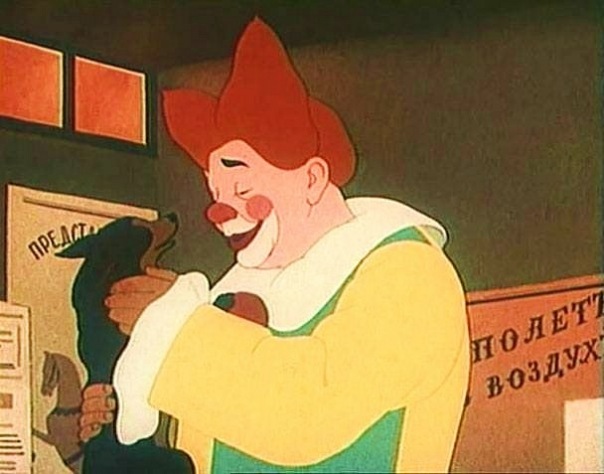 Kashtanka, a screenshot from Soviet animation movie (1952). Source: kinopoisk.ru
The story of another famous dog has a happy ending. In his short story Kashtanka, Anton Chekhov writes about a lost dog that is found by a circus trainer in the street. He treats her well and teaches her tricks, but during Kashtanka's circus debut she is recognized by her former owners, a poor carpenter and his son, who have come to see the show.
They treated Kashtanka roughly and fed her poorly, but she rushes over to them, unhesitatingly leaving her comfortable new life. In showing the boundless loyalty these dogs have, both Chekhov and Turgenev hold a mirror up to humanity, making the reader question the cruelty and selfishness that we as humans can exhibit.
A humble and compassionate horse
Kholstomer. Illustration by Nikolai Ustinov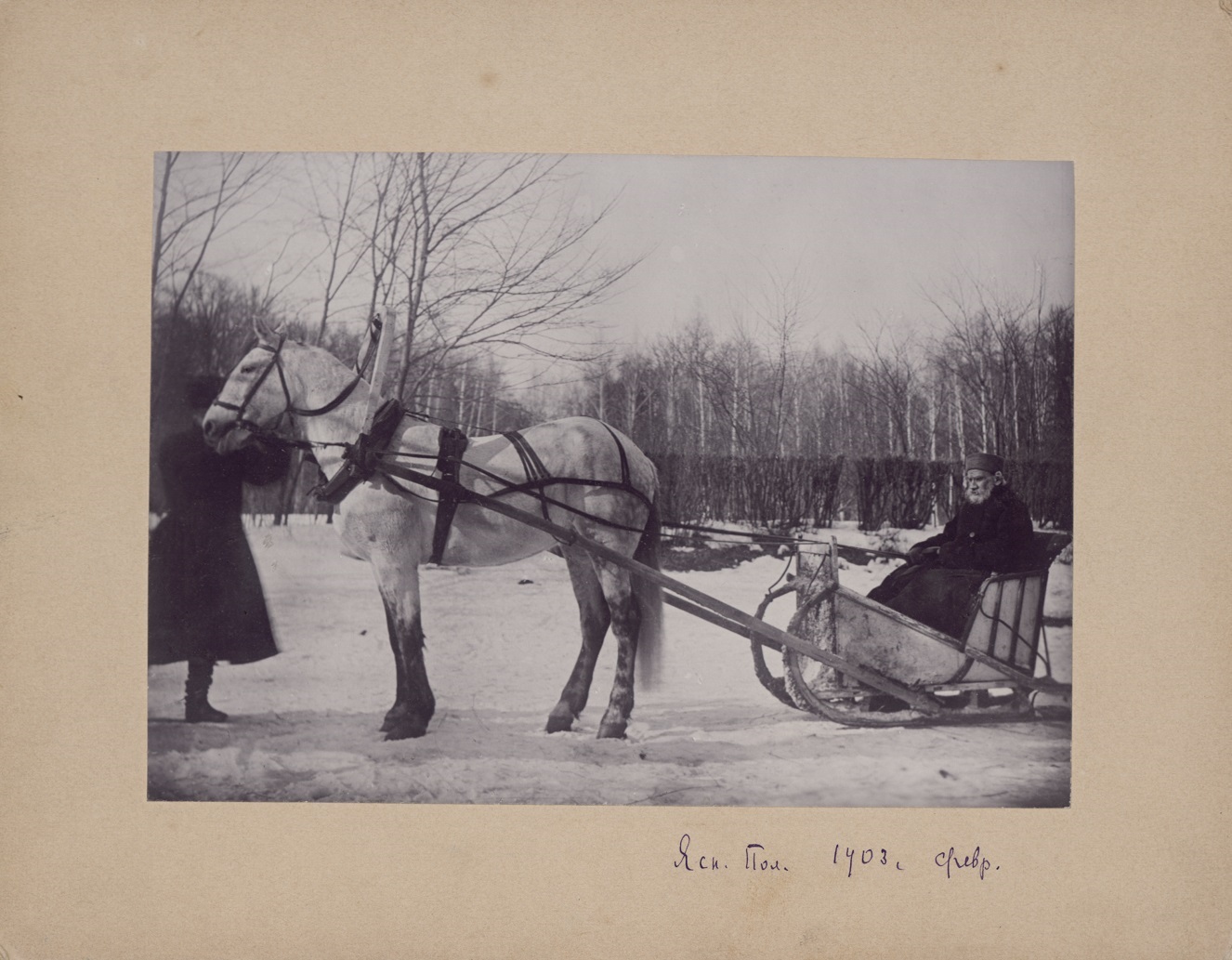 The unknown Tolstoy: wrote books, rode his bike, took selfies
In Tolstoy's novella Kholstomer: the Story of a Horse, an old gelding called Strider tells his life story to other horses before his death. He has been passed from one owner to another and has seen a lot of misery, evil and injustice. However, through all of this he has learned to feel compassion for others.
Strider recalls one of his owners, the hussar officer Serpukhovskoy, who drove him almost to death. Yet the gelding speaks about him with love and admiration and sees his time with Serpukhovskoy as the best of his life. Tolstoy humanizes the horse and gives it the qualities that he valued above all else: humility, compassion and serving others selflessly.
All rights reserved by Rossiyskaya Gazeta.