Zuleikha opens her eyes: Love and survival in Siberia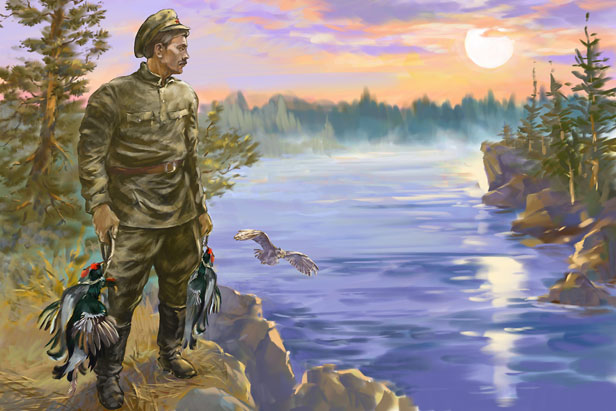 Illustration for an excract from 'Zuleikha opens her eyes' by Guzel Yakhina
Dmitry Divin
RBTH is publishing an extract from the winner of Russia's 2015 Big Book Prize.
Drawing by Dmitry Divin
Guzel Yakhina's debut novel Zuleikha Opens Her Eyes (Elena Shubina Publishers, 2015) has won several literary prizes. In the 1930s, dispossessed Tatar peasants have been sent to Siberia; they have landed on the banks of the river Angara and left in the taiga (boreal forest) without any means of subsistence. Led by their commandant Ivan Ignatov, they make a dugout and wait for a seemingly inevitable death. RBTH is publishing an excerpt from the book, which has not yet been translated into other languages.
RBTH had to remove the translation of an excerpt from Zuleikha Opens Her Eyes, because rights for the English translation were sold to an agency. We are waiting for the book release in English and will let you know as soon as it's available.
All rights reserved by Rossiyskaya Gazeta.