Maxim Gorky: 3 must-read books by an iconic Soviet writer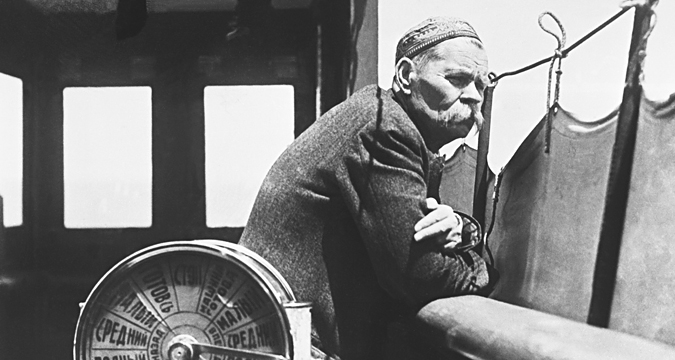 USSR. Soviet writer Maxim Gorky aboard the Jean Jaures motor ship
TASS
Maxim Gorky's 1906 novel 'The Mother' became a staple of Soviet literature and is often considered the first work of socialist realism. To celebrate the first new translation in decades of this revolutionary novel, RBTH is spotlighting the best recent English versions Gorky's work.
Born nearly 150 years ago, Alexei Peshkov adopted the pen name Gorky ("bitter") as a twenty-something journalist. He was politically active and became a symbol of socialist idealism, but his relationship with the Soviet authorities was complicated. His works included novels, plays and autobiographies.
1. The Mother (Alma Classics, January 2016)
This month heralds the publication of the first new translation in decades of Gorky's best-known novel The Mother. Hugh Aplin's version of this flawed but rousing text conscientiously conjures the pre-Soviet world of Dickensian poverty, of loving widows and hard-pressed, saintly factory workers fomenting just revolution. Gorky wrote part of the novel in the States and it was first published, in English, in a New York literary magazine in 1907.
The events in The Mother were real and happened near Nizhny Novgorod, where Gorky was born. The army broke up a 1902 May Day protest and the parade's leaders were imprisoned. The revolutionary mechanic Peter Zalomov, who marched with a banner and made an impassioned speech at his trial, inspired Gorky's Pavel Vlasov, and his mother became the novel's eponymous heroine.
Lenin called it "a very timely book," but Aplin, the translator, argues that The Mother is "not so much about politics" as about the Christian self-sacrifice of the mother herself. Although the novel became an icon of literary socialist realism, it is full of stylized scenes: pasting leaflets on fences, reading worthy, historical books about slavery and fervently plotting around the samovar. There are powerful evocations of factory life, from the "greasy square eyes" of the building itself to the cruelty and cynicism of its owners.
The workers' trials and political campaigns are mediated through the mother's introspective vision; her emotional transformation, from frightened confusion to blazing certainty, is a central theme. Pavel tells her early on: "those who give us orders exploit our fear." Towards the end, as she listens, transfixed, to her son's climactic courtroom speech, she feels the greedy eyes of the judges "soiling his supple, strong body", but his "star-like" belief inspires her own final revelation.
2. Children of the Sun (Faber & Faber, 2013)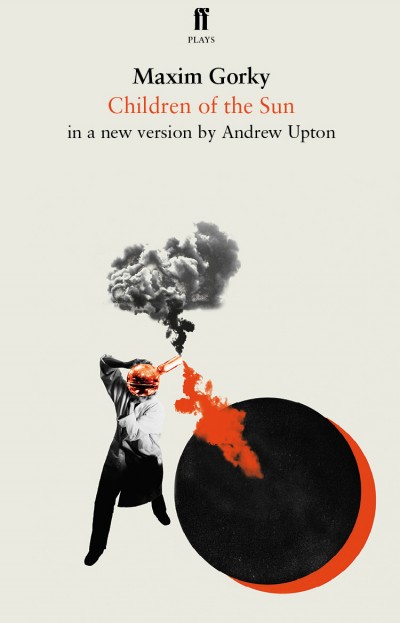 Children of the Sun. Translated by Andrew Upton. Faber&Faber
Gorky published this surprisingly modern play about science and society in the revolutionary turmoil of 1905, a year before The Mother. He wrote Children of the Sun whilst in prison for protesting against the Tsar. Andrew Upton's version, recently staged at London's National Theatre, is fresh and engaging.
Upton feels that the job of an adaptation is "to bring it alive for now," stressing the continuing validity of questions about social justice, inequality, corruption. He does not ignore the historical context of Gorky's play, capturing "the pressure for change before that urge has been colonized by ideology". The past is "a mirror", writes Upton, providing insights into: "how much things have changed … or not." He also harnesses the comic potential of Gorky's obsessive scientist, Pavel Protasov, whose predictions include "underwear spun from pinewood fibers," to which the artist Vageen responds: "this future of yours sounds bloody uncomfortable."
Protasov prophesies that "chemistry will unlock the secret chamber … and in a hundred years' time we will be able to create life in a test tube and defeat death with a pipette." As his chemical flasks bubble and steam, something else is brewing too in the fast-changing chaos of the early 20th century. The workers are rebelling while the indulged and narcissistic middle classes are only nebulously aware that a new social experiment is about to begin.
3. My Childhood (Penguin Modern Classics, 1990)
In 1966, when Ronald Wilks translated the first part of Gorky's fascinating autobiography, the town of Nizhny Novogorod was still called Gorky in the author's honor. Wilks describes him in the introduction as "the great central figure in 20th century Russian literature." Falling dramatically out of fashion in the intervening years, Gorky's works have been understandably neglected while books that were suppressed during the Soviet era were rediscovered and rightly celebrated. It seems ironic now, as his authority shrinks into history's dusty corners, to read that Gorky's reputation was "unassailable". But this poignant memoir proves that he still deserves to be read. He wrote it in 1913, when he came back home to Russia after years of exile on the island of Capri.
My Childhood begins with the funeral of the writer's father: "The black discs of copper coins firmly sealed his once shining eyes." Gorky, with characteristic simplicity, captures the child's perspective, trying to hide behind his grandmother (the narrative's overweight, alcoholic heroine) and worrying about the frogs that get buried alive with his father.
Some details – bullfinches in the snow or plangent, candlelit guitar playing – illuminate moments of happiness in this troubled patchwork of Russian life: small pox, snowstorms, swigging vodka from a teapot … It is the "nightmarish" details that bring alive the young boy's fear and incomprehension. His grandfather, who once hauled barges on the Volga, beats him until he is unconscious. To those living in monotonous poverty and squalor, Gorky later surmises, "suffering comes as a diversion and … grief … as a holiday."
His early life, full of violence, is often painful to recall, but "truth is nobler than self pity." Despite its bleak moments, Gorky's autobiography has a redemptive quality, reflecting his political optimism. "Life is always surprising us," he writes; the "creative human powers of goodness … awaken our indestructible hope that a brighter, better and more humane life will once again be born."
All rights reserved by Rossiyskaya Gazeta.