Guzel Yakhina's debut novel, 'Zuleikha', was the literary sensation of 2015 in Russia. And now it's translated to 16 languages and turned into a TV series. The author spoke to Russia Beyond about the book's personal history.
The Russian reading public could hardly stop discussing Zuleikha Opens Her Eyes in 2015; and with good reason. The young, first-time novelist tackled the subject of the Stalin-era political purges, describing this dark page in Soviet history in such a comprehensive, vivid way that she could not help but attract attention.
Russian critics showered the book with praise. "The alchemy behind the transformation of a tragic historical subject into great prose is immensely difficult. … What we are witnessing is a very strong debut novel – the kind we have waited a very long time for. And the important thing is that the alchemy worked: the subject was re-forged into literature," the writer and critic Pavel Basinsky wrote.
Guzel Yakhina during an awards ceremony of the 2015 Big Book prize. Source: Artyom Geodakyan/TASS
Russia Beyond: What is your novel about?
Guzel Yakhina: On January 30, 1930, the Soviet government issued a decree beginning the large-scale repression of wealthier peasants, kulaks, who were stripped of their property and forcefully relocated to distant and uninhabited parts of the Soviet Union, such as Siberia, the Arctic North, Kazakhstan and the Altai mountains. My novel describes these events. It is the story of one of the three million peasants who were "dekulakized", and one of the six million who were relocated.
In general terms, however, the plot is about a worldview based on mythology. The main character, a Tatar peasant called Zuleikha, lives in an isolated, dark world which combines faith in Allah, stories about brownies and spirits and the patriarchy. If not for the circumstances that force her to enter the modern world, she would have gone on to live in what was essentially the Middle Ages. She faces a series of tragic events that lead unexpectedly to her internal liberation and an immense personal change.
But it is also about love, isn't it?
G.Y.: Certainly, love is one of the novel's central themes. The book's second protagonist is a man of a different ethnicity, different religious persuasion and different class. Zuleikha is a Muslim Tatar, while Ivan is a committed Russian communist. They are polar opposites at the start of the story, but they move towards each other's point of view over the course of the novel.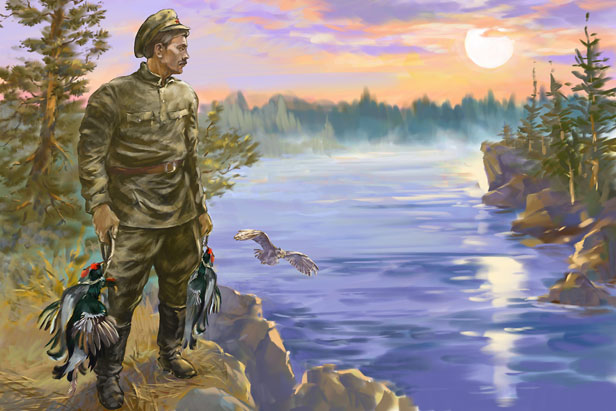 Drawing by Dmitry Divin
Zahar Prilepin's recent novel Obitel' (The Cloister) is about the Solovki prison camp. And novels tackling the themes of imprisonment and repression attract a lot of attention from Russian readers now. Why do you think that is?
G.Y.: People are clearly interested in this time period, and if they want to read about it, we need to write about it. Zuleikha is a very personal novel, though, as it is closely related to my grandmother's life story. You could even say I really had no choice in regards to writing it. I heard about Prilepin's novel after I had already begun work on my own, and I liked it very much when I read it. It is a serious and important work – a book you want to return to again and recommend to your friends and family.
You have said that the book is related to your grandmother – could you elaborate on this?
G.Y.: The book isn't a biography. I only took two things from my grandmother's life: the time period (1930-1946) and the route she took. They travelled from a Tatar village to the city of Kazan, then to Krasnoyarsk, and then along the Angara River to a remote place in the taiga (forest) where they were dumped without any support structure.
I also borrowed two specific episodes she remembered: the one where a barge carrying several hundred prisoners locked in the hold sinks in the middle of a river, and another minor fact that my grandmother was taught math by an exiled professor who used a textbook he wrote himself. The rest is either fiction, or facts I took from the memoirs of people who were dekulakized, relocated or imprisoned in the Gulag.
Another important difference is that my grandmother was exiled to Siberia with her dekulakized parents when she was just a little girl; she grew up there. But I was far more interested in examining the changes that an adult woman undergoes in those circumstances, so my main character starts the book aged 30.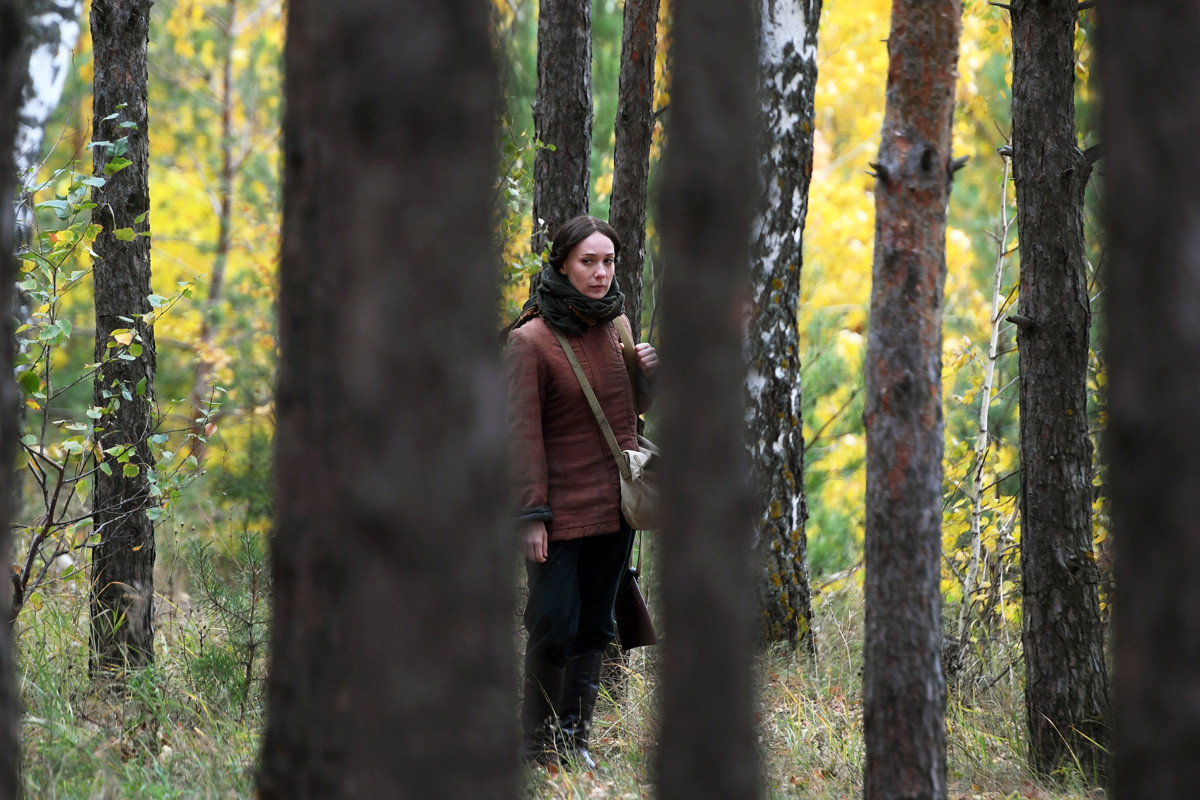 Actress Chulpan Khamatova starring in the new movie 'Zuleikha' directed by Egor Anashkin. Source: Maxim Bogovid/Sputnik
Which authors do you suggest foreigners should read to familiarize themselves with modern Russian literature?
G.Y.: Lyudmila Ulitskaya, of course, and also Elena Chizhova, Yevgeny Vodolazkin, and Leonid Yuzefovich.
Note from English translator, Lisa Hayden:
"I loved reading Zuleikha Opens Her Eyes because Guzel Yakhina weaves in so many elements – vivid characters, Tatar culture, Soviet history, and descriptions of nature among them – that come together to form an affecting novel about finding a new life under unexpected conditions. Those are some of the elements of the book that will make the translation an enjoyable challenge, too, because lots of the fun of creating an English-language version of a novel lies in things like learning more about cultures and history, writing dialogue that helps shape characters' personalities, and taking virtual trips to places I've never visited."
The English version of the book was published by Oneworld Publications.
All rights reserved by Rossiyskaya Gazeta.