8 facts about Boris Akunin, Russian literature's mystifier-in-chief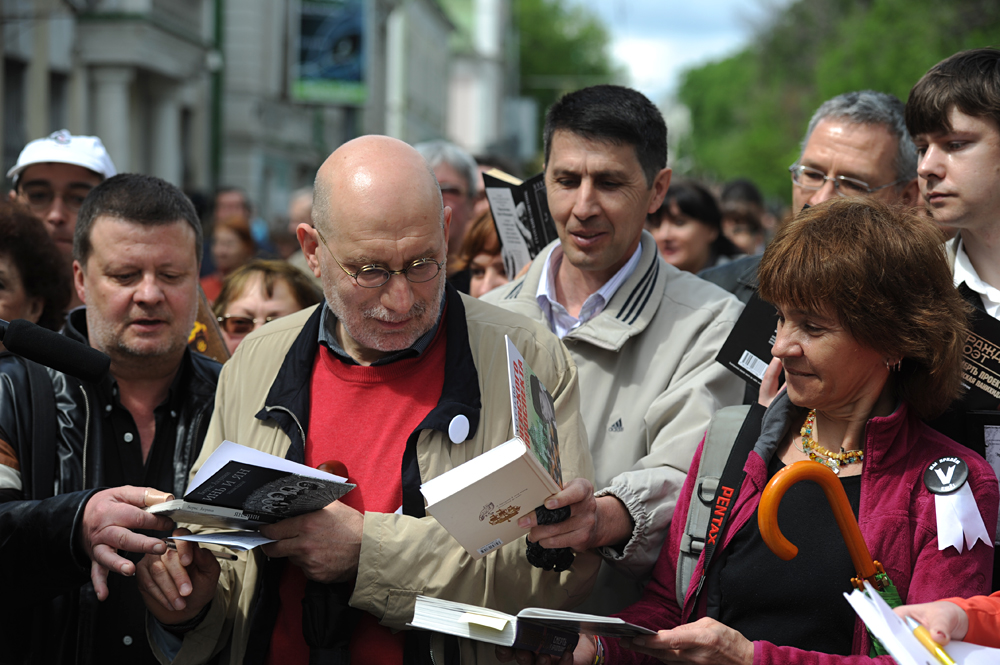 Writer Grigory Chkhartishvili (Boris Akunin) signs autographs during an opposition action "Control Walk" organized by famous Russian writers.
Mitya Aleshkovsky/TASS
Boris Akunin, the "man with a thousand faces," is one of the most successful contemporary Russian writers. In celebration of this atypical, enigmatic writer's 60th birthday on May 20, RBTH explores the keys facts about him.
1. His real name is Grigory Chkhartishvili
The son of a Georgian father, Shalva Chkhartishvili, and a Jewish mother, Berta Brazinskaya, Boris Akunin came to Russia at the age of one. Like his peers from the intelligentsia, he attended a special school and then university, pursuing a successful career as a literary critic and Japanese translator before becoming a writer.
2. There is more to his pseudonym than meets the eye
Chkhartishvili chose the moniker B. Akunin in 1998 – adding "Boris" in the 2000s after his books had already become bestsellers. It may appear to be a normal name to the casual English reader, but in fact it conceals several allusions, combining the Japanese word "aku-nin" (fiend or villain) and the name of famous Russian anarchist Mikhail Bakunin. As well as referring to the 19th century, when the New Detective series about Erast Fandorin is set, the name's punning, double nature sends up the 1990s in Russia, when puns and multiple meanings were in vogue.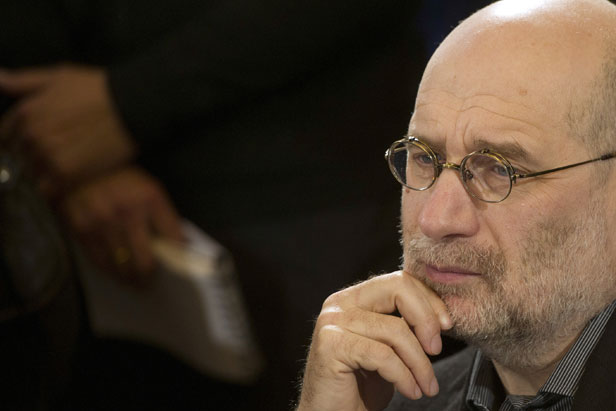 Boris Akunin. Source: RIA Novosti
3. He is a keen experimenter
When he had gained a stable reputation and financial success, Akunin decided to experiment. In 2007-2011, he decided to move away from the format that had brought him so much acclaim, publishing two series of novels, one purely historical and one sentimental, under the pen names Anatoly Brusnikin and Anna Borisova. The experiment only garnered modest success and he finished it in 2012 to begin a bigger, more ambitious project.
4. He has now added "historian" to his resume
Akunin is currently working on The History of the Russian State, a multi-volume work that seeks to understand why Russia has remained so stable in the face of so many revolts and revolutions. Akunin is quite open that his project does not have the same level of scholarship as trained historian's, writing at the very start: "I write for those who do not know Russian history well, for those wishing to understand it. I am one of them." Three volumes have been published so far.
5. The search for identity is reflected in his books
Akunin has shown himself to be as much of a philosopher as an entertainer, and his extraordinarily successful Fandorin novels often seek an answer to the perpetual question whether it is possible to remain a flawless person while serving in a state structure that is anything but. He comes to a definitive answer in the eighth novel in the series, The State Counselor. No spoilers, though!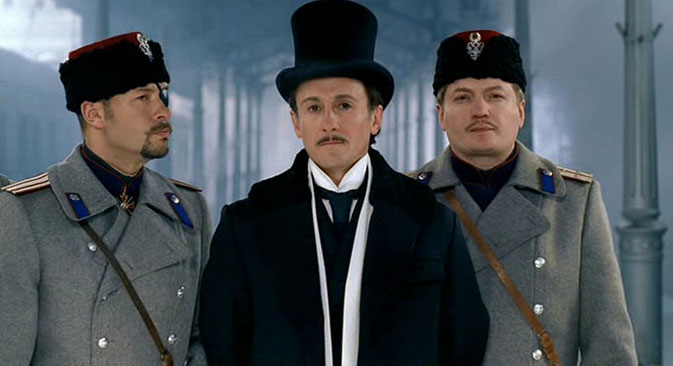 Oleg Menshikov (C) as Erast Fandonrin. A screenshot from 'The State Counsellor' movie, Russian screening of Akunin's book. Source: kinopoisk.ru
6. He often refers to the 1990s in Russia
Although they are ostensibly set in the 19th century, the Fandorin novels obliquely reference Russia in the 1990s, when people suddenly became bank directors in their mid-to-late 20s. Indeed, this is something that the protagonist, Erast Fandorin, specifically mentions. He is also a beneficiary of this kind of nepotism, rapidly rising up the career ladder thanks to powerful patrons.
7. He holds the record for the most adaptations of a contemporary Russian author
To date, there have been five movie adaptations and a TV series based on Akunin's books. Indeed, he is the only contemporary Russian writer whose works are adapted into movies abroad. In 2015 a British TV company, whose name is shrouded in mystery, signed a contract with him to film the Fandorin series, and a project to adapt his novel Azazel, published in English as The Winter Queen, only fell through because of Milla Jovovich's pregnancy. In terms of pure numbers, the author has sold 30 million copies in 30 languages, with Andrew Bromfield his regular translator for the English editions.
8. He does not intend to return to Russia for now
In the spring of 2014, Akunin, who owns an 18th-century chateau in Brittany, France, publicly announced that he intends to spend most of his time outside of Russia. In April 2015 he went further, stating: "I've stopped going to Russia completely. And until the atmosphere and climate change, I don't intend to go there at all… now I'm going through this period that occurs when you decide to separate and see how you feel being apart."
All rights reserved by Rossiyskaya Gazeta.