Emotionally drained after a three-month stay in the Sakhalin Island penal colony, Anton Chekhov decided to take the sea route back to Moscow. The journey took him to Hong Kong, Singapore and Sri Lanka, where he seemed to be at his happiest.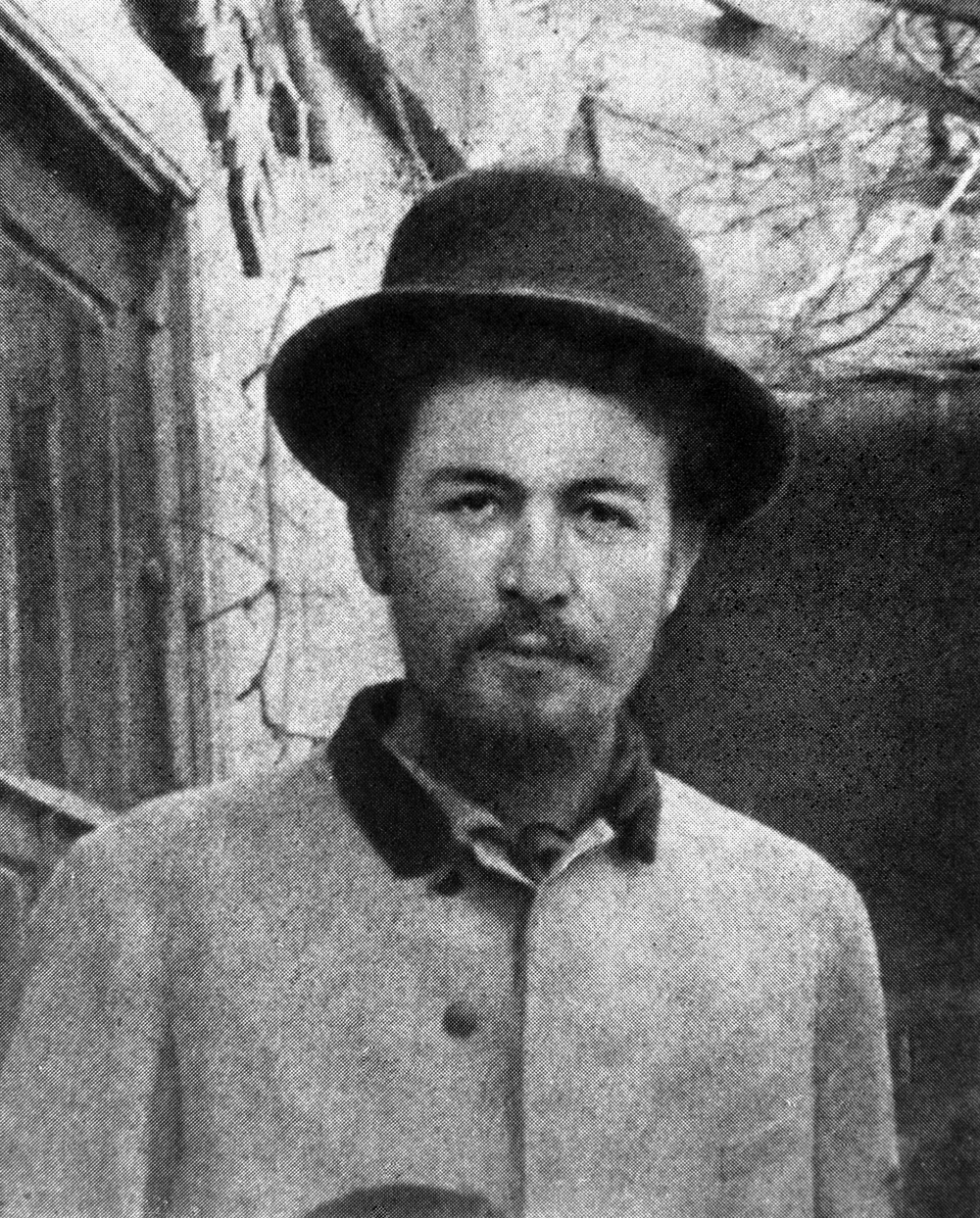 Anton Chekhov before his trip to Sakhalin, January 1890. Source: RIA Novosti
In 1890 Anton Chekhov, who by all accounts was a highly sensitive person, was completely shaken up by his three months on Sakhalin Island. After a long and grueling journey by train, horse-carriage and ferry from Moscow to the island in the Russian Far East, Chekhov spent three months interviewing settlers and convicts on what was then a penal colony.
"He was more than happy to leave a place he called "hell" and take a more comfortable journey back to Moscow by ship," says Tamara Chikova, a retired academician in Yuzhno-Sakhalinsk. "His letters indicate that the bad impressions of Sakhalin stayed in his head throughout the journey, but Chekhov was happy to see the colors and life of Asia."
The vibrancy of Hong Kong
After setting sail from Vladivostok, which Chekhov lamented was characterized by "poverty, ignorance and worthlessness that might drive one to despair," his ship bypassed Japan – in the grip of a cholera epidemic at the time – and headed for Hong Kong. The writer took an instant liking for the city. A lot of his impressions sound similar to comments about the bustling metropolis from modern-day travelers, who like the city's bays, mountains, trams and Victoria's Peak.
The playwright traveled on a hand-pulled rickshaw and, although he noted the poor conditions that the city's Chinese people were living in, he refused to be too harsh on the British colonizers. Taking a swipe at his fellow Russians, he wrote, "Yes, the English exploit the Chinese, the Sepoys, the Hindoos, but they do give them roads, aqueducts, museums, Christianity – and what do you give them?"
A rough journey to Singapore
The voyage from Hong Kong to Singapore also had a deep impact on Chekhov. While was happy to discover that he was not prone to seasickness even on a rough journey, he was disturbed by a couple of deaths on board.
"One the way to Singapore, we threw two corpses into the sea," Chekhov wrote. "When one sees a dead man wrapped in sailcloth, fly, turning somersaults in the water, and remembers that it is several miles to the bottom, one feels frightened, and for some reason begins to fancy that one will die oneself and will be thrown into the sea."
Chekhov wrote that he had no clear memory of Singapore and felt very sad while visiting the city. He added that he was "almost weeping."
Muthu Kumar Mohan, a historian and former employee of the Asian Civilisations Museum in Singapore says the visit was low key and devoid of publicity, as Chekhov was not a world-famous writer at that time. "There is no record in the city's archives of Chekhov's visit, as it was very common for European ships to call on the port and for the passengers to disembark for a couple of days," Mohan adds.
Ceylon – an island paradise
The next port of call was Colombo, the capital of Ceylon, as Sri Lanka was then called.
"Then there was Ceylon – the place where Paradise was located," Chekhov wrote. "Here, in Paradise, I covered more than 100 miles by railway and had my fill of palm forests and bronze-skinned women."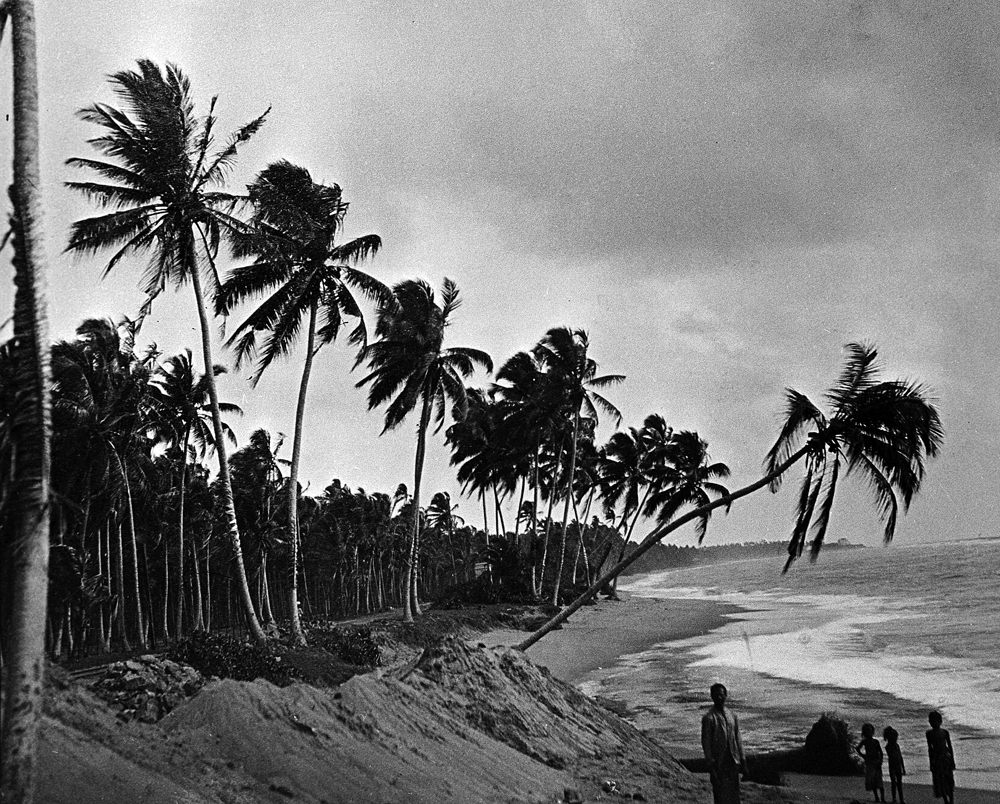 Reproduction of a photo taken by Anton Chekhov on Ceylon. Source: RIA Novosti
An oft-repeated story in the Sri Lankan capital is that Chekhov fell in love with a local woman during his brief stay. He traveled by train up to the ancient hill capital of Kandy and would have most likely taken the railway observation car, which was mainly used by Europeans in colonial Ceylon.
The playwright's time in Ceylon also gets a special mention in Anton Chekov: A Brother's Memoir, a biography written by Mikhail Chekhov. "The island of Ceylon, however, made up for all the difficulties... It was Paradise on Earth – an exotic fairy tale setting."
The Russian playwright's trip and legacy are celebrated with much fervor in Sri Lanka. He was an inspiration for one of the island's most-celebrated writers, Martin Wickremasinghe, who wrote The Buddhist Jataka Stories and the Russian Novel during his illustrious career.
Chekhov's experiences in Ceylon were of special significance to him, and one of his most famous stories even tangentially references Colombo. Gusev, the story of two men being transported from the Russian Far East back to the mainland in a ship's infirmary, is inscribed with the dateline, "November 24, 1890, Colombo."
All rights reserved by Rossiyskaya Gazeta.