Gorbachev's interpreter shares his story of holiday romance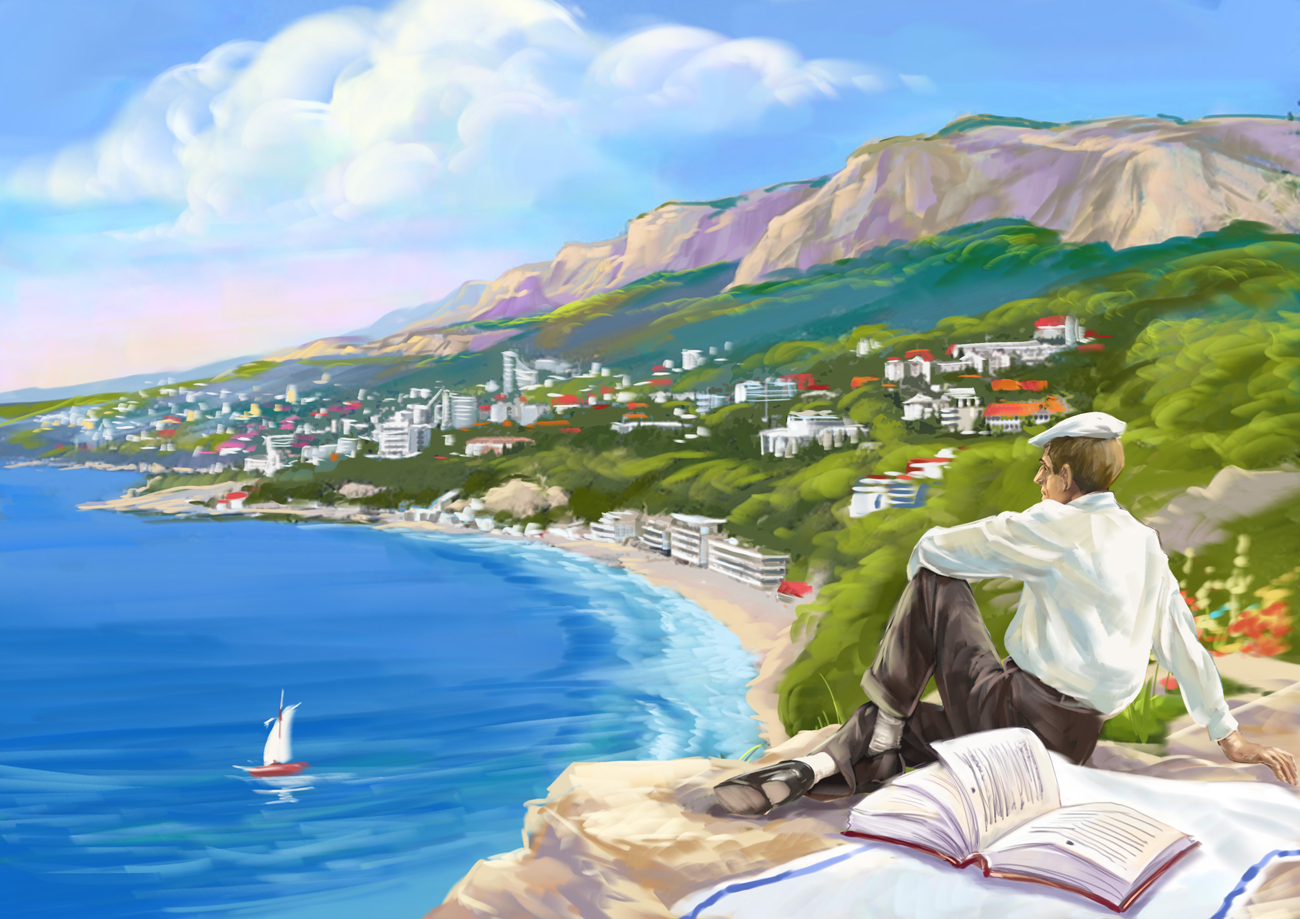 Well-known translator enters Rossiyskaya Gazeta's writing contest.
Pictured L-R: Ronald Reagan, Pavel Palazhchenko, Mikhail Gorbachev in Reykjavik, Iceland, Oct. 12, 1986. Source: AP
Rossiyskaya Gazeta's short story contest of holiday romance fiction, dubbed Lady with a Lapdog after one of Anton Chekhov's most famous tales, drew numerous submissions from around the globe. One of them, however, was not just another amateur writer, but none other than Pavel Palazhchenko, interpreter and veteran aide of Soviet leader Mikhail Gorbachev.
As Palazhchenko puts it, "My story turned out to be pretty short, but it's probably the only one that promotes family values." RBTH presents the story in full, as translated by us.
Pavel Palazhchenko, A Resort Story
I've been married twice. Between my first (failed) and second (mostly happy) marriage there was a period of about four years where I was a bachelor. Of course, both good and bad things happened to me during those years. I should say that most of this time was spent working – the 1980s was a very special period for me. But there was also my personal life to contend with.
I think it was 1985 that I went through a breakup with a very good woman. I couldn't understand what had happened to us and I took it hard. I had to get out of Moscow for at least a week and spend some alone time.
I had a good relationship with the authorities, so I managed to obtain a vacation voucher for a stay in Crimea's Yalta Hotel from my trade union committee without much of a fuss. This was a blessing back then.
Drawing by Dmitry Divin
The weather is great in Crimea in early fall: the sun is still hot, but no longer cruel; a light breeze gently rocks the sweet-smelling branches of trees, both the familiar and the exotic ones alike; and the twilight dissolves the light of street lamps…
Despite displaying some attempts at architectural sophistication, the hotel itself was very Soviet in the fullest sense of the word. Then again, it wasn't like I was expecting anything fancy. As I entered the room, the first thing I noticed was the bed, which was unusually narrow even for one person.
Next to the window was a slightly warped table and on top of it rested a book. It was completely new, as if someone had just taken it from a bookstore after having exchanged it for a coupon they'd give those who brought scrap paper to recycling plants. Its dark, cherry-red cover even had a slight gleam to it. I picked it up, and it felt warm, heated by the sun. It was One Hundred Years of Solitude by Gabriel García Márquez.
I was startled. After parting ways with a wonderful woman, the novel's name seemed like a very bad omen. I never wanted something like this to happen to me or her. Without even opening the book, I put it back on the table.
My 10 days in Yalta passed by quickly and quite innocently. Márquez's book stayed on the table. I'll be honest with you: I have never been able to find the strength to read it. The story of the Buendía family has forever remained unknown to me, the fantastic world of the Nobel Prize-winning author unexplored.
***
As years and decades passed, this country changed: the Soviet Union fell, and Crimea first went to one of its former republics, before later passing into the hands of another. But I think sometimes that that book, One Hundred Years of Solitude, still rests on that slightly warped table. Indeed, who would ever want to read a story with this title while vacationing at a resort and staying in a hotel room made for one person?
First published in Russian by God Literatury (Year of Literature) website by Rossiyskaya Gazeta.
All rights reserved by Rossiyskaya Gazeta.