Kolkata book fair to showcase Russian books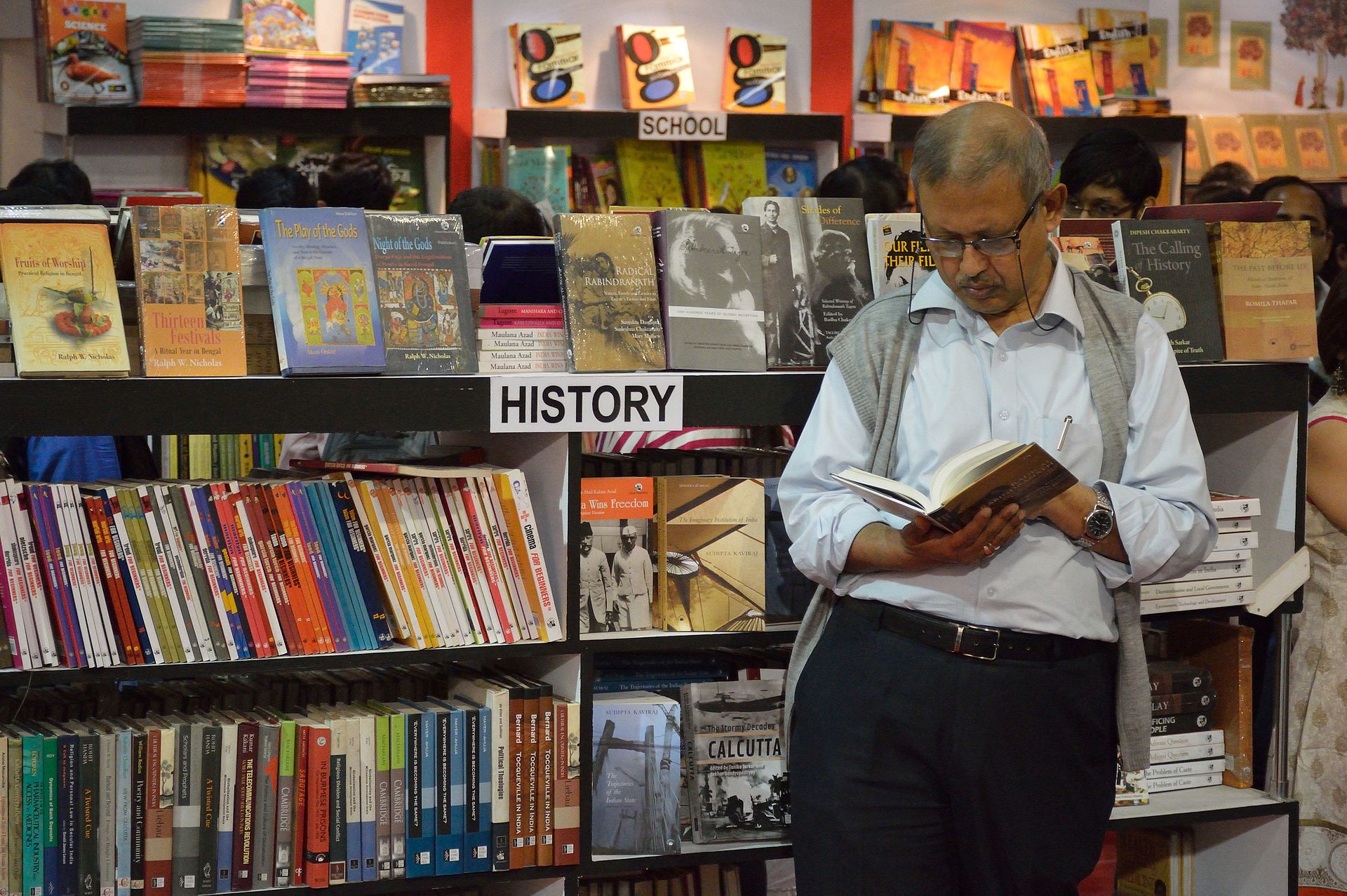 A reader browses through history books at the 2016 Kolkata International Book Fair.
Biswarup Ganguly/wikipedia
Russia is a special participant in the 41st edition of the International Kolkata Book Fair, which opens on Jan. 25. Several leading Russian publishers are taking part in the 12-day long event.
The oldest and most prestigious book fair in India will have a significant Russian presence, as the countries mark the 70th anniversary of the establishment of diplomatic relations.
Russia is a special participant in 41st edition of the International Kolkata Book Fair, which opens on Jan. 25 at the Milan Mela grounds in eastern Kolkata.
Several leading Russian publishing houses including AST, EKSMO and Molodaya Guardiya will present their books at the fair. The Russian books will be displayed at the 'Books of Russia' stand.
Eminent Russian poet and essayist Maxim Amelin, who is the author of 'Cold Odes,' 'Dubia' and 'The Gorgon's Steed', is also participating in the fair, which will have talks, seminars and creative writing workshops.
The Russian Consulate in Kolkata and the Gorky Sadan (Russian Centre for Science and Culture) helped arrange the Russian participation at the fair.
Nostalgia for Russian books
In the 1970s and 80s, the Russian stands were highly popular at the fair. Books sold by Progress and Raduga publishers were in high demand.
"I remember buying Arkady Gaidar's 'When I was a Little Boy,'" Kajal Chatterjee, a long-term visitor to the fair told RIR. "There were long queues in front of the Vostok stall, which sold Bengali translations of Russian books. I bought Leo Tolstoy's books for 15 rupees! They are my treasures."
Even Soviet science textbooks were sold at the fair in the 1970s.
Large international presence
Over 80 publishers from 29 countries are expected to participate in the 2017 edition, which will have a major focus on Costa Rica.
600 stalls have been set up for the fair, which will be held until Feb. 5. A free shuttle service will be available from Park Circus to the Milan Mela grounds on the days of the fair.
If using any of Russia Beyond's content, partly or in full, always provide an active hyperlink to the original material.