Learn about the amorous stories of celebrated Russian poets and their foreign love interests that led to ruined marriages, secret affairs, illegitimate children, an Off-Broadway show, and even played a role in starting the Cold War.
Anna Akhmatova and Isaiah Berlin
In November 1945 the celebrated Oxford philosopher of Russian-Jewish dissent, Isaiah Berlin, embarked on a trip to the country he was born in. One of the brightest minds of the 20th century, Berlin had always been fascinated with Russian culture and had worked hard popularizing it overseas. As he himself wrote, he "longed to meet" Akhmatova ever since he was introduced to her poetry.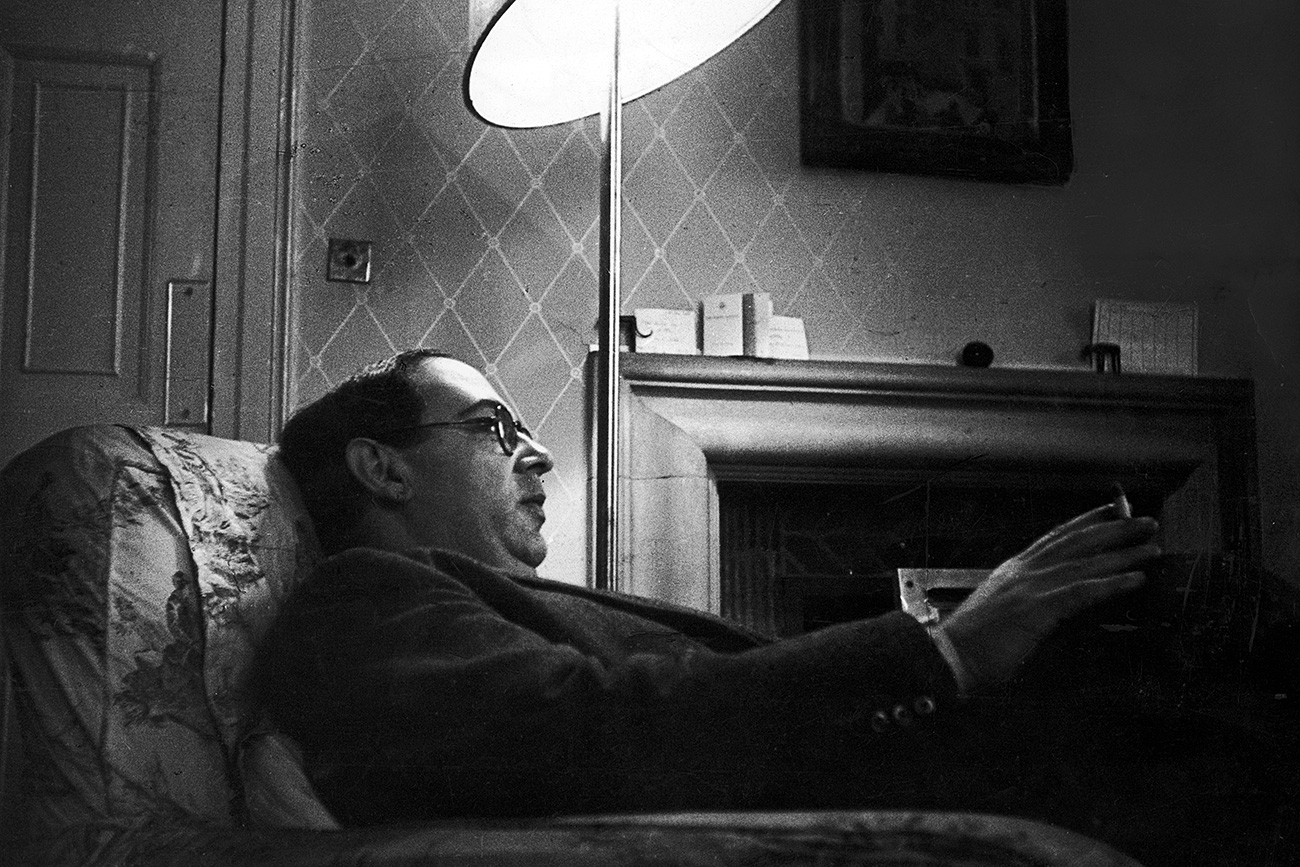 Latvian-born British philosopher, historian of ideas and Fellow of New College, Oxford, Isaiah Berlin (1909 - 1997), Oxford Source: Getty Images
While killing time in one of Leningrad's bookstores, Berlin struck up a casual conversation with a man who turned out to be a well-known literary critic. Without much hope, Berlin asked his new acquaintance whether Akhmatova was still alive. Surprisingly, the man answered in the positive, and then asked, "Would you like to meet her?"
A meeting with the Russian poet was set up, and soon Berlin met Akhmatova in her apartment on Fontanka Embankment. At the time of their meeting Akhmatova was 56, and Berlin was 36. Rumors of a brief love affair between the two later inspired an Off-Broadway show and even an opera, despite Berlin's vehement denials that such a romantic interlude ever took place.
One thing for sure is that the meeting had political consequences, and Stalin was enraged at the fact that a "nun" granted a visit to a British "spy." Remarkably, years later Akhmatova told Berlin that she believed their meeting in Leningrad and Stalin's subsequent fury really caused the Cold War.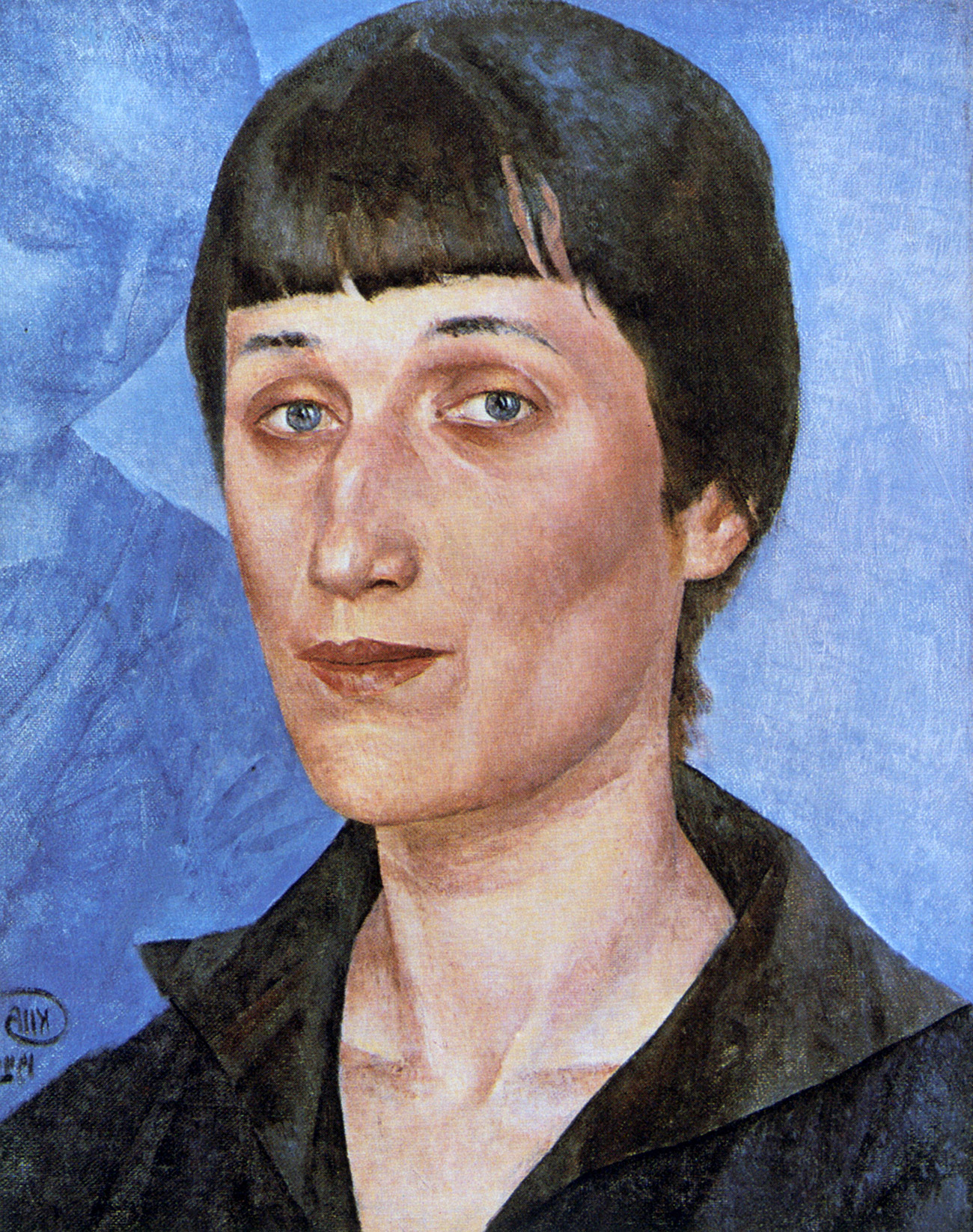 Portrait of Anna Akhmatova by Kuzma Petrov-Vodkin. Source: Poetry Literature/Global Look Press
Vladimir Vysotsky and Marina Vlady
In 1967, the famous French actress born of Russian parents, Marina Vlady, first had the chance to see Vladimir Vysotsky, the renowned Russian bard and actor at the Taganka Theater in Moscow. Both were age 29 at this time, and Vysotsky was already a cultural icon in the Soviet Union.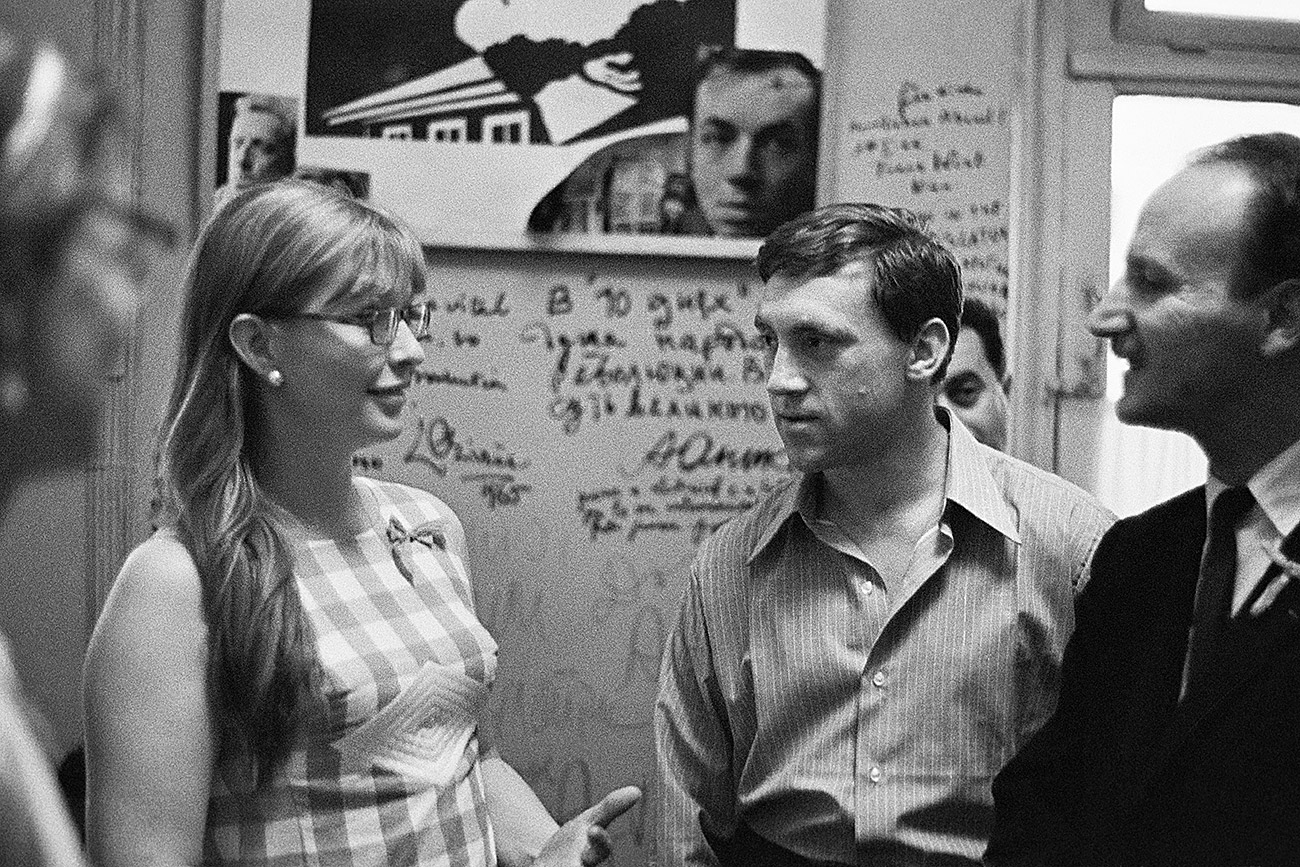 French theater-and-film actress Marina Vladi, the last wife of Vladimir Vysotsky, and Taganka Theater actor Vladimir Vysotsky, second right, celebrating tenth anniversary of the Moscow-based Taganka Drama and Comedy Theater. Source: Anatoliy Garanin/RIA Novosti
He approached Vlady at the restaurant in the Actor's House, and many years later she recalled that day. "Out of the corner of my eye, I see a short, badly dressed young man heading towards us. I look at him and only his light-grey eyes attract my attention for a moment. But cheers in the hall make me break my speech and I turn to him. He approaches me, silently takes my hand and does not release it for a long time, then kisses it, sits opposite me and no longer takes his eyes off me."
Soon after their first meeting, Vysotsky divorced and left his two children and married Vlady in 1970. For the next decade the couple had a long-distance relationship that ended when Vysotsky died in 1980. Although the bard had a two-year-long affair with a much younger mistress, Oksana Afanasyeva, the couple never officially divorced.
Sergei Esenin and Isadora Duncan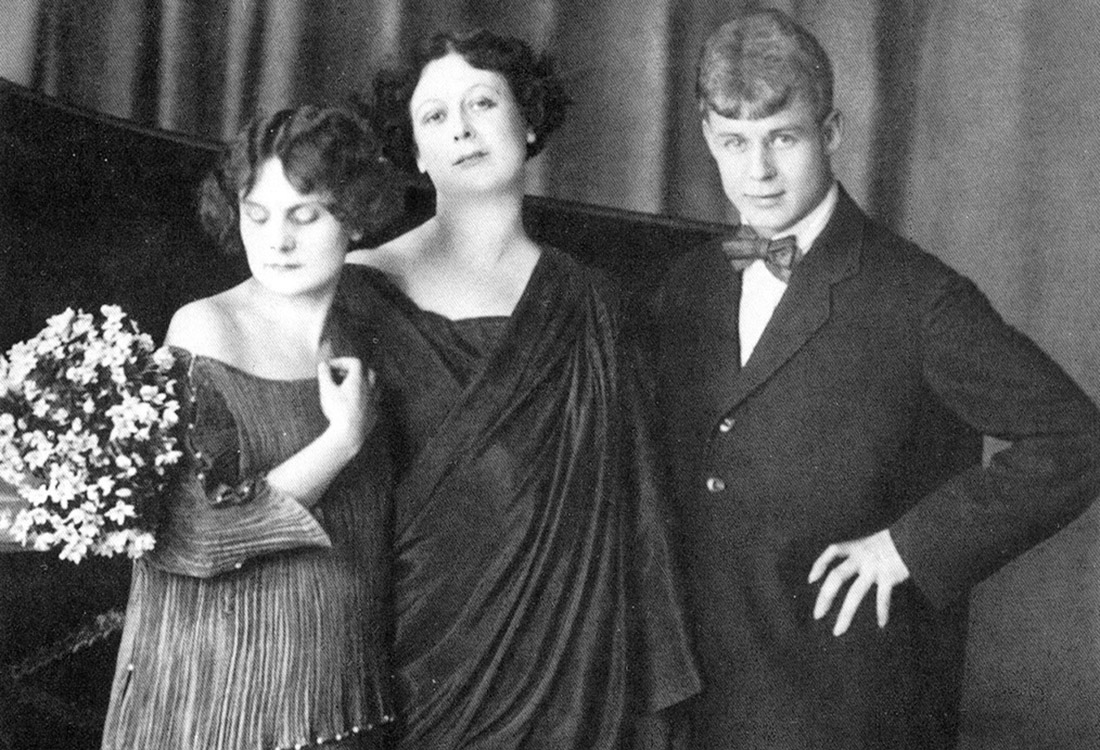 Portrait of Sergei Yesenin, Isadora Duncan, and their adopted daughter, Irma, by Edward Steichen. Source: Edward Steichen
When Isadora Duncan, the renowned American dancer, was on a ship bound to Soviet Russia, a fortuneteller prophesied her a marriage in a foreign country. A dedicated feminist who willingly abstained from wedlock for 44 years, she didn't take the warning seriously until she met the Russian poet, Sergei Esenin, who at the age of 26 was already a national literary hero with a reputation as a brawler. The two did not speak each other's languages, but that was not an obstacle. The initial infatuation soon fell apart though as the poet's ego was shattered during the couple's trip to the U.S., where his wife was much more of a celebrity.
Vladimir Mayakovsky and Elly Jones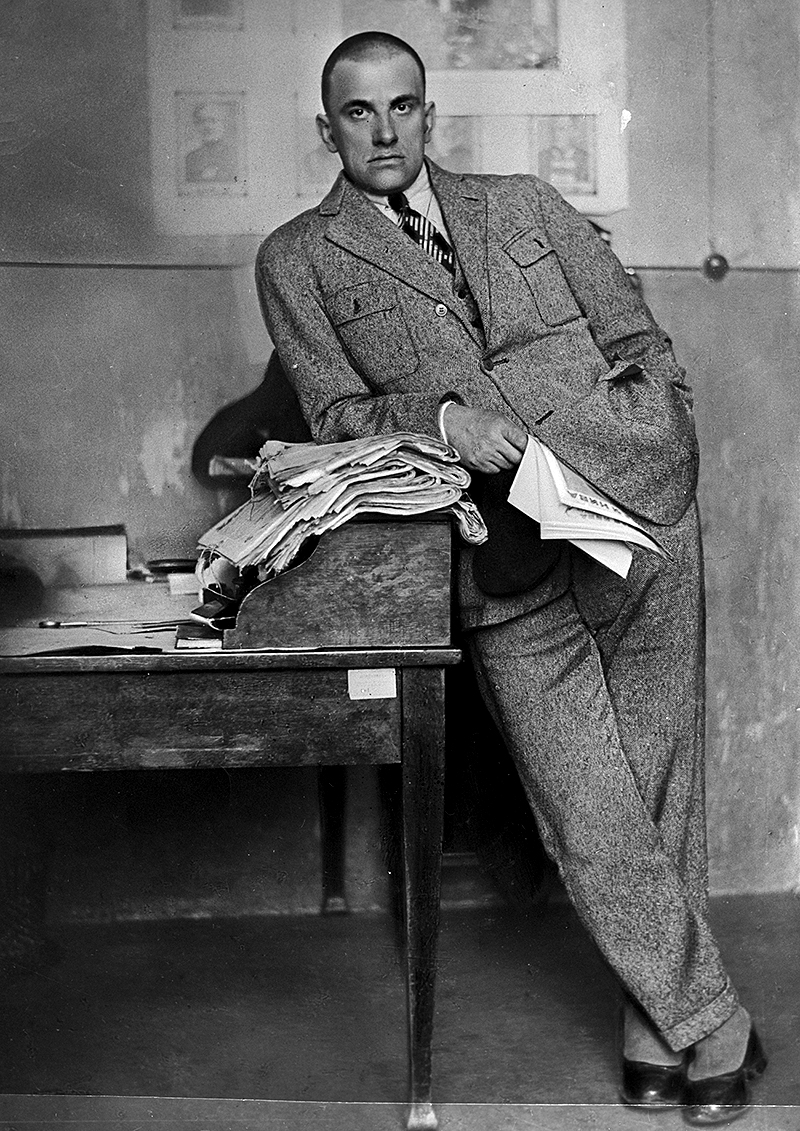 Poet Vladimir Mayakovsky (1893-1930) in 1926. A photo reproduction. Source: Nikolay Petrov/RIA Novosti
When one of the founders of the Russian futurist movement came to New York in summer 1925, he was introduced to a 20-year-old woman of German descent who was born in the Russian Empire but forced to flee after the Revolution. For three months, Elly Jones was an assistant to the poet, who didn't speak English.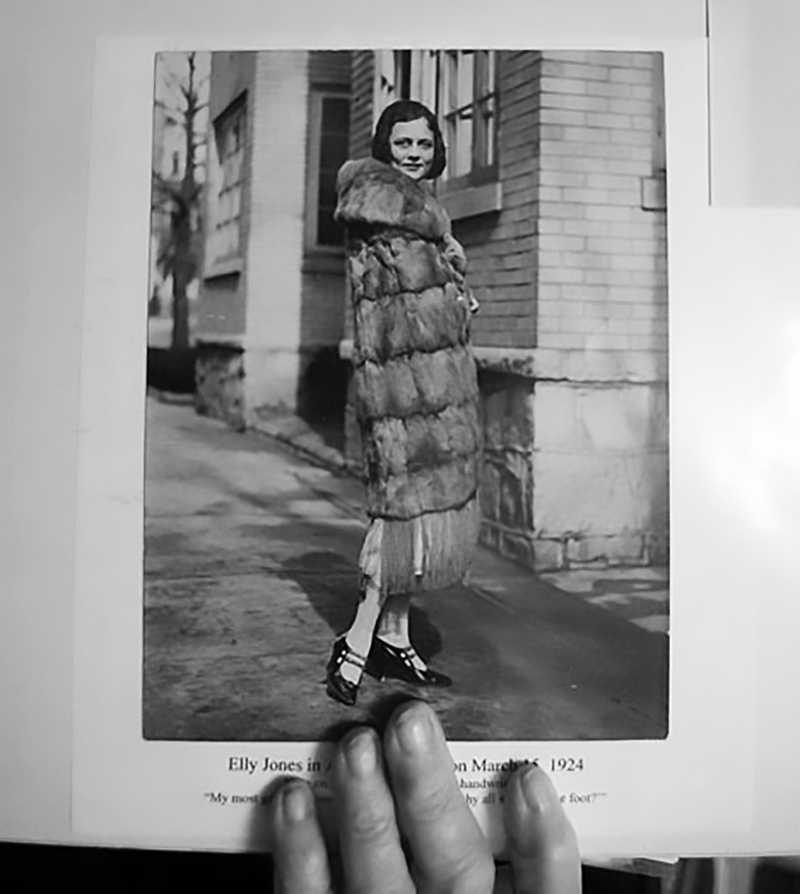 "For three months, Elly Jones was an assistant to the poet, who didn't speak English." Elly Jones. Source: Tinker Coalescing
Mayakovsky was then 32-years-old, and insisted on keeping their relationship discreet because a romance between the leading voice of the Revolution and a woman who sought refuge in America from the Soviet regime would have unavoidably complicated the author's life back home. After the poet left the U.S. and returned to the USSR, Jones gave birth to their daughter, Helen Patricia Thompson, an American writer and professor who contributed to the study of her biological father's legacy.
Joseph Brodsky and Maria Sozzani
Source: @BrodskyJoseph/Facebook
Maria Sozzani, a young Italian student, met Joseph Brodsky at his lecture in Paris. By that time, Brodsky was already a 50-year-old Nobel Prize laureate living in New York. The marriage started with a letter that the 25-year-old Sozzani wrote Brodsky after the lecture. The couple had a daughter in 1992, three years before the poet died of a heart attack. It was Sozzani who decided to move the poet's remains to Venice, Italy, where the poet is now buried.
If using any of Russia Beyond's content, partly or in full, always provide an active hyperlink to the original material.