Russia and the Soviet Union continue to inspire countless novelists in the English-speaking countries. While Julian Barnes tries to reincarnate Shostakovich's daily life under the gaze of the authorities, A.J. Perry tells the story of the turbulent 1990s through the eyes of a young American expat.
Anthony Marra – The Tsar of Love and Techno (Hogarth, August 2016)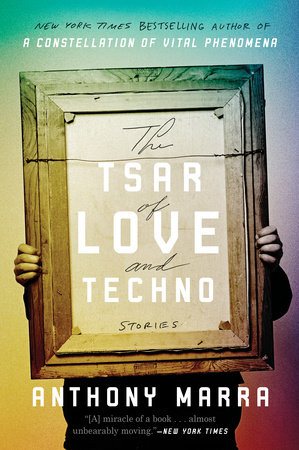 This beautifully crafted collection of interlocking tales opens with an artist, Roman Markin, whose job is to erase Soviet enemies from photographs. "You remain the hero of your own story even when you become the villain of someone else's," he comments, having persuaded his sister-in-law to scratch out her husband's image with a coin. Later, Markin inserts his dead brother's face into hundreds of altered pictures as a kind of artistic reincarnation.
Later in Anthony Marra's The Tsar of Love and Techno, Grozny's reluctant tourism chief paints the tiny figures of his lost family into a bucolic painting he's restoring. Images like this form a delicate web of links between the stories (the painting itself is a central motif), but there are also huge recurring themes.
"History is an error we are forever correcting," writes Marra. He obliterates and subtly re-creates his characters' tangled histories in a literary palimpsest of great skill.
Julian Barnes – The Noise of Time (Vintage, January 2017)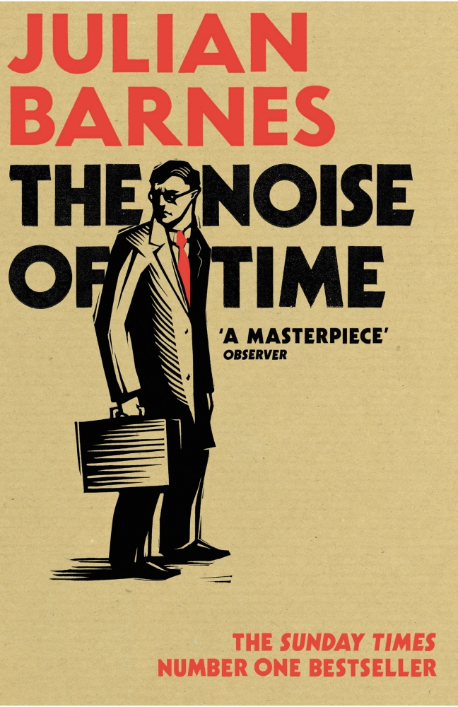 The vexed relationships between art and power are also at the heart of Julian Barnes' new novel, The Noise of Time. Three third-person monologs form a novelized memoir of Dmitri Shostakovich. In the first, the composer waits for imminent arrest and probable death. In the third, he sits in a chauffeur-driven car, having survived both Lenin and Stalin, surveying the bleak puzzles of his life: "the questions stop when you die," he imagines, and "tragedies in hindsight look like farces." Moments of gallows humor save the novel from the grimness of its setting.
The Noise of Time brilliantly analyses the violent paradoxes and hypocritical emptiness of tyranny, symphonically interweaving ideas from Shakespeare and Pasternak. Barnes has borrowed the title from a 1925 volume of prose by Osip Mandelstam, who died in 1938 in a gulag camp, but whose poetry survives and is read today. "Art is the whisper of history," writes Barnes, "heard above the noise of time."
Read our interview with Julian Barnes
Sana Krasikov – The Patriots (Granta, March 2017)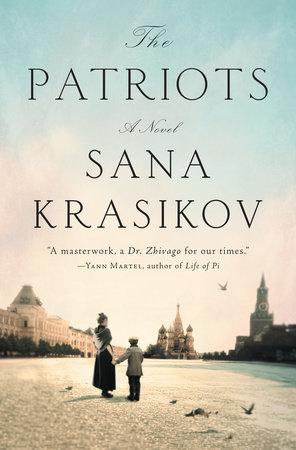 Krasikov's debut novel asks complex questions about identity, loyalty, truth and self-deception, and explores historical connections between Russia and America. Her heroine, Florence Fein, trades stifling 1930s Brooklyn for Soviet Magnitogorsk, chasing both "a life of meaning and consequence" and a dark-eyed Russian called Sergei. Seven decades later, Florence's son Julian is trying to solve painful questions about his mother's life. Why, even after it killed her husband and imprisoned her for eight years, did she refuse to condemn the system that destroyed their family?
Commuting between Washington and Moscow, Julian designs icebreakers to extract oil ("the dregs of Paleozoic graveyards") from the Russian Arctic. He is also trying to extract his mother's declassified file from "the still-warm bowels of the Soviet Union." At the heart of this weighty, but engaging novel are true stories: hundreds of Americans living in the Soviet Union were abandoned in the 1930s by the U.S. government and ended up trapped in Stalin's terror.
Charlotte Hobson – The Vanishing Futurist (Faber and Faber, May 2016)
Gerty Freely from Cornwall is another idealistic young foreigner caught up in early Soviet Russia. But Charlotte Hobson's The Vanishing Futurist has a very different atmosphere, inspired by modernist experiments in art, science and communal living. Gerty arrives in Moscow as a governess in 1914 and the novel charts her relationship with futurist Nikita Slavkin.
Gerty's reminiscences as an old woman in the 1970s frame the narrative. Looking back at the 20th century, she concludes that, "the ideals behind our Revolution have been swamped by tragedy." But with characteristic optimism, she reframes the wearying cycles of history as a progressive spiral in which revolutionary visions still have their place: "Each time we allow ourselves to imagine a harmonious world, we bring it closer."
Katherine Arden – The Bear and the Nightingale (Del Rey, January 2017)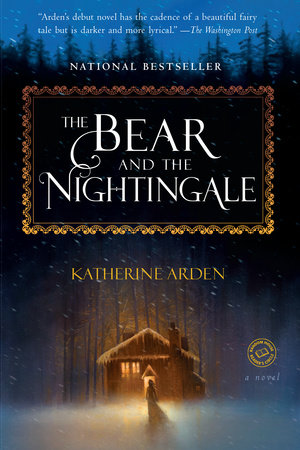 Katherine Arden first travelled to Moscow at age 18, imagining "snow and samovars, golden domes, hussars, and troikas." Her "fairy-tale for adults," The Bear and the Nightingale, doesn't seem to have grown out of this phase of enchantment. The characters are drawn from Russian folk tales and their battles are centuries old.
An epigraph from Pushkin sets the tone for Tolkeinesque archaisms ("Did you think yourself a wood-sprite?") and anthropomorphized weather (roaring storms, screaming winds). Her tale centers on a feisty magical heroine, Vasilisa, and is backed by plenty of sensory images (dread, "tenacious as cobwebs", or the honey, rust and amber of the evening light). The story of warring gods and demons is peppered with Game of Thrones-style danger: princes are either "good judges of men," or "they are dead."
A.J. Perry – Twelve Stories of Russia: A Novel, I guess… (Cow Eye Press, April 2017)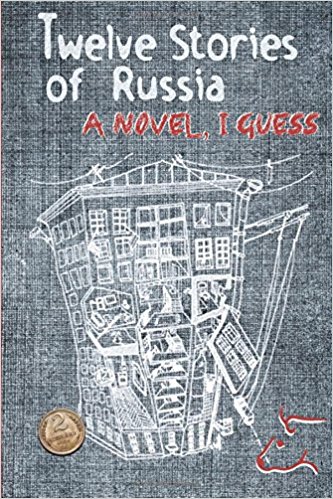 This 17-year-old classic of Moscow expat life makes fascinating reading and was worth republishing. In the early 1990s, a young American arrives in Moscow as a teacher "with two suitcases, an empty backpack, and a German-English dictionary that my Aunt Helen had insisted I take." Language and culture play central roles in the sometimes sprawling, sometimes staccato comedy of A.J. Perry's fictionalized memoirs. In contrasting Russia with "safe, artificial, convenient" America, his view of Soviet and post-Soviet life is nuanced and multifaceted.
Details like kopek coins, vodka shots and metro turnstiles, in Perry's hands, become existential metaphors. With a disarmingly casual manner, these philosophical fragments and rambling dialogues are deployed with literary subtlety. From a drunken New Year's party to endless games of cards, Perry's interactions with Russians and Russia uncover profound truths about alienation and belonging. His practical fears are replaced by metaphysical rewards, as he tells a Russian friend: "I came expecting toilet paper shortages... and instead discovered poetry."

Source: Youtube / Cow Eye Press
If using any of Russia Beyond's content, partly or in full, always provide an active hyperlink to the original material.