Kerala poet Kurup wins Pushkin Medal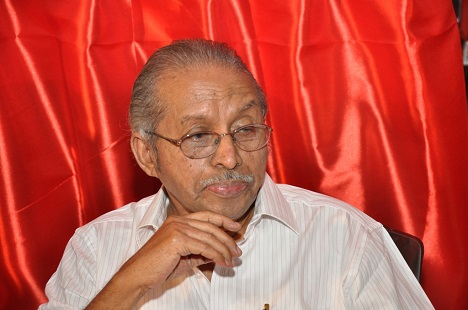 Ottaplakkal Nambiyadikkal Velu Kurup.
Fotokannan/wikipedia.org
The Indian Malayalam language poet and litterateur, ONV Kurup, was awarded the Pushkin Medal, a Russian state decoration, on November 4.
Ottaplakkal Nambiyadikkal Velu Kurup, an outstanding Malayali poet and lyricist, was one of the ten people awarded Russian national decorations in 2015 for their outstanding services to strengthening peace, friendship, cooperation and mutual understanding between nations.
"I want to thank you for your dedicated efforts to preserve the wealth of Russian culture and language, and for your educational work, which unites people in different countries and continents", Russia's President Vladimir Putin said in his address during the award ceremony at the Kremlin.
The 84-year old Kurup's links to Russia go back to his youth, when he was fascinated with ideas of Socialism, but his affinity for the country went well beyond political ideologies. One of his most read books in Malayalam is titled 'Pushkin - Swatantrya Bodhatinte Durantagatha.' His articles and brilliant translations of poems by the great Russian poet Alexander Pushkin into Malayalam won him accolades as the 'Pushkin of Kerala'.
The Gorky Institute of World Literature published a collection of 50 poems by ONV Kurup, translated into Russian, in 2013. The introduction to the book was written by Russian Foreign Minister Sergey Lavrov.
The Pushkin Medal is awarded for achievements in the arts and culture, education, humanities and literature, for great contributions to the study and preservation of the Russian cultural heritage, in the rapprochement and mutual enrichment of cultures of nations and peoples, for the creation of highly artistic images.
The 2015 award recipients include citizens of Armenia, Azerbaijan, China, Egypt, India, the Republic of Congo, Spain, Tajikistan, Turkey and Venezuela.
ONV Kurup is the author of more than 900 film songs and laureate of 13 Indian national awards for achievements in literature, including India's highest literary award, the Jnanpith. He also dabbled briefly in politics, and contested for national elections in 1989, which he lost.
All rights reserved by Rossiyskaya Gazeta.