'How's that'? Fielding cricket in Russia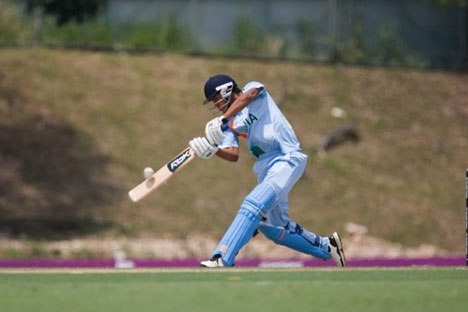 Cricket is currently at a very early stage in Russia.
Shutter Stock/Legion Media
Cricket is a passion in India, as avidly followed as football. Unlike football, however, India is good at cricket and is among the top sides in the world. An Indian sports management group, 'India Tigers,' has entered into a partnership with the Russian Cricket Federation to popularize the game in Russia.
'Indian Tigers', an Indian Sports Management company, has entered into a strategic partnership with the Russian Cricket Federation (RCF) to help develop the game in Russia. As part of this exercise Indian Tigers and the RCF will jointly design programmes and promote professional cricket in Russia.
The Indian Tigers" will provide the RCF with coaching facilities, clinics with foreign coaches, and prepare a separate programme for the Russian national team to participate in international games.
Also, the Indian company plans to launch sports schools throughout Russia, with the first school commencing its operation in the new 2016 season, in barely one year's time.
"This alliance is another milestone in the achievements of the Russian-Indian cooperation. India and Russia have always stood up for one another, in spite of everything - Hindi Russi bhai bhai! Cricket is a part us our culture, and an important one at that, and it's time to share it with Russia! I hope that very soon (in the framework of this cooperation) Russia will appear as a powerful Cricket State, and become the leader in the World Cup. We will see our strong team at the Olympics! "- said Ashwani Chopra, Vice-president of the RCF.
The sport is currently at a very early stage in Russia, though it is officially played in several cities, including Moscow, Arkhangelsk (11 teams), Bataisk (4) and Rostov (4). A total of six teams participated in the 2015 Russian Cricket Championship, which was held in two formats: T20 (Europe, the short format) and T40. Another 4 teams will participate in the 2016 season, including the Australian and the English teams. The RCF has been an affiliate member of the International Cricket Council since 2012.
Based on materials from Cricket24.ru.
All rights reserved by Rossiyskaya Gazeta.