Moscow has something for European, Zen, Tibetan and Theravada Buddhists.
TASS/Valery Sharifulin
For those interested in Buddhist art, meditation or traditional medicine, the Russian capital is dotted with a few hidden gems worth exploring.
Members of Russia's intellectual elite have been fascinated with Buddhist philosophy since the 18th century. The country has around 1.5 million Buddhists, mostly from its internal republics like Buryatia, Tuva and Kalmykia. However, the Soviet disdain for religion came in the way of Buddhist prayer halls and meditation centres being built in Moscow.
Plans are now on to build a large Buddhist temple in the Otradnoye District in northern Moscow. The temple, which is scheduled to be opened in 2017, will have a 5-metre high statue of the Buddha, along with a meditation hall, acupuncture centre and a restaurant serving Vietnamese and Tuvan food.
Moscow's Buddhist community, comprising of members of various schools of Buddhism, congregate in different centres across the city. RIR looks at the top 5 Buddhist sites in the Russian capital.
Karma Kagyu School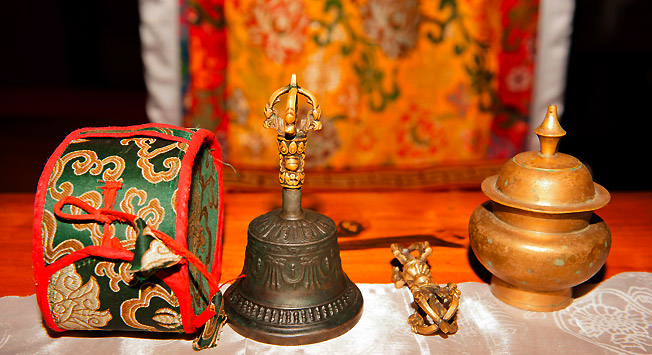 Source: Alamy/Legion-Media
Founded by Danish monk Ole Nydahl, who is also known as the first European Lama, the Karma Kagyu School teaches Vajrayana (the diamond way) Buddhism. A large number of its followers are ethnic Russians, who study written texts, and attend lectures that include oral transmission from teacher to student and mute transmission, which is "transmission from conscious to conscious, when the conscious of a student is identified with the conscious of a teacher." 70 such centres existed in the former Soviet Union, and are spread out as far as the city of Komsomolsk-na-Amure in the Russian Far East.
The Moscow school is located in apartment 35, 17/1, Petrovsky Boulevard. The nearest metro stations are Tsvetnoy Boulevard, Trubnaya and Chekhovskaya.
Nicholas Roerich Museum


Source: Lori/Legion-Media
The museum, located in the charming and tastefully restored 17th century Lophukin Estate mansion, has a large collection of Buddhist paintings of writer, philosopher and painter Nicholas Roerich. The Roerich family travelled to Altai from the Himalayas crossing Tibet and China in the 1920s.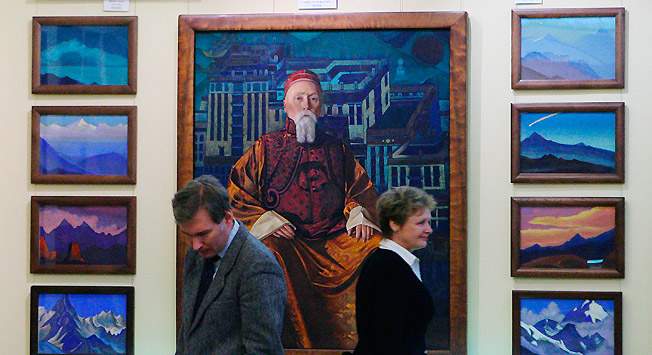 Source: TASS/Alexandra Mudratz
The museum also has old Buddhist artifacts such as wall hangings and prayer wheels from India, Tibet, Mongolia and China.
Also within the compound is a Buddhist stupa and Tibetan prayer flags. Russian Buddhists meditate near the stupa on certain Buddhist holidays.
The museum is located on 3, Maly Znamensky Lane, near the Pushkin Museum of Fine Arts. The nearest metro station is Kropotkinskaya.
Lama Tsonkapa Moscow Buddhist Center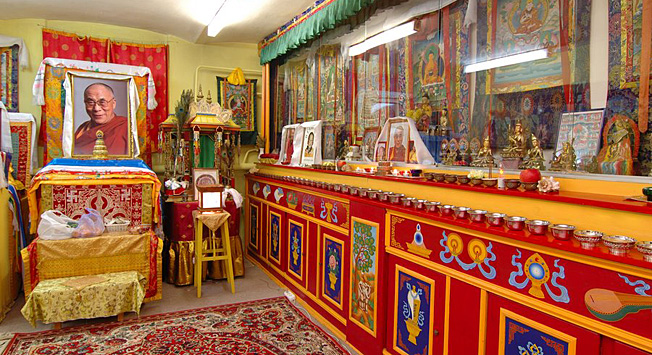 Photo courtesy: Lama Tsonkapa Moscow Buddhist Center/buddha.ru
The center, which follows the Gelug tradition, was set up in 1993 by the then representative of the Dalai Lama in Moscow, Geshe Jampa Tinley. The center has over 200 students of Tibetan Buddhism. It conducts meditation sessions, lectures and translates Tibetan texts into Russian.
In addition to prayer and meditation services, a visitor can consult Tibetan traditional medicine specialists from Tibet, Buryatia, and Kalmykia.
The center is located in 23, Mytnaya Street. The nearest metro stations are Tulskaya and Shabolovskaya.
Korean Zen Buddhism Temple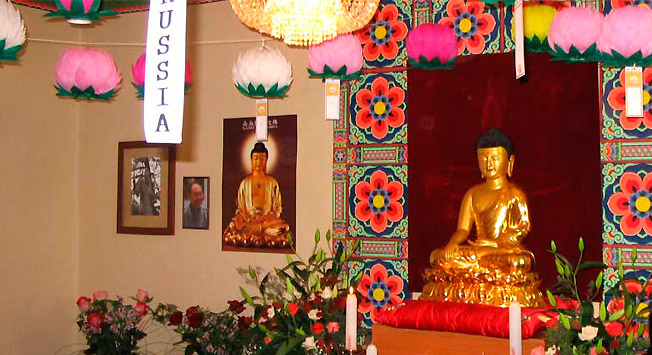 Photo courtesy: Korean Zen Buddhism Center/dalma.ru
If it's East Asian Zen Buddhism that interests you, visit this temple, which follows the Korean Kwam Um School of Zen.
A student of renowned Zen Master Seung Sahn conducts meditation classes every Thursday. The classes are modified for a Russian and Western audience. The temple's website http://dalma.ru/ (Russian only) posts regular updates on prayer sessions and meditation programs.
The center is located in 22, 7-1 Kedrova Street. The nearest metro station is Akademicheskaya.
Dhamma Dullabha Vipassana Meditation Center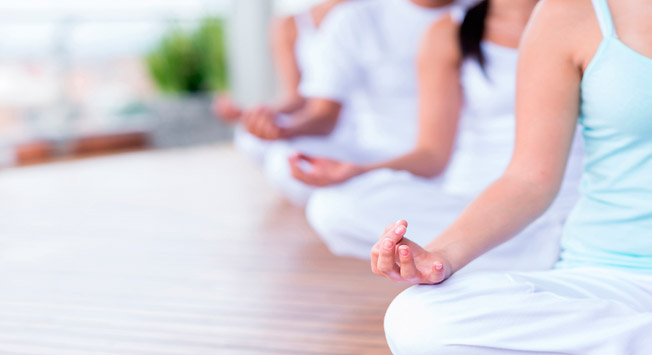 Source: Alamy/Legion-Media
This is one of the few centers for Theravada Buddhism in Russia. Located 100 km, east of Moscow, the center conducts ten-day courses in Vipassana Meditation, as taught by the late S. N. Goenka.

The program, which was designed by the Indo-Burmese teacher, has a very strict code of discipline, and mediators are not allowed to talk for the entire length of the course. Send an email to reg.ru.dhamma.org@gmail.com to register for a Vipassana program.
The center is located in the village of Avsyutino, which is a two-hour ride on a suburban train from the Kazansky Railway station. It is a short walk from the Avsyutino station.
All rights reserved by Rossiyskaya Gazeta.