Russia has sent more nations into space than any other space power. The first (non Russian) Asian in space was Pham Tuan, a Vietnam Air Force pilot. On April 1, 1979, he flew aboard the Soyuz 37 space station as an Intercosmos Research Cosmonaut, and was awarded the title Hero of the Soviet Union.
In 1990, Toyohiro Akiyama became the first person of Japanese nationality to have flown in space. He was known as the "Space Journalist" in Japan. India got its first cosmonaut in 1984 when air force pilot Rakesh Sharma rocketed into space on a Soyuz rocket. Other Asian countries which got their first – and so far only – glimpse of space on a Russian rocket include Mongolia and Malaysia.
Russia's status as a leading space power with a busy calendar of launches and excellent scientific capabilities seems to be in sync with the wealth-fuelled space ambitions of countries in this dynamic region.
It was during the Soviet era that Moscow launched its space partnership programme in competition with the US for the hearts and minds of peoples in the region. Close allies such as Vietnam and Mongolia had cosmonauts before European nations got a lift on an American Space Shuttle.
Russia is closely engaged in space cooperation across Asia. It is working with Malaysia and Japan on manned space flight programs, assisting South Korea in installation of rocket launching facilities, and carrying out commercial space launches for India, Indonesia, Japan, Malaysia and South Korea.
Since 2011 Russia has been operating GLONASS – Global Navigation Satellite System with 24 satellites and a wide network of land stations ensuring global coverage – and is discussing cooperation on its joint use with China, India and Indonesia.
China's long march
Although China has never got a ride on a Russian rocket, it is the country that has gained most from the opening up of Russia's space sector. Due to the collapse of the Soviet economy in the 1990s, Moscow held a sort of firesale of the crown jewels of its space industry. From space suits to re-entry vehicles and satellite technology, everything that was offered was gratefully grabbed by the Chinese.
Ming-Yen Tsai writes in From 'Adversaries to Partners? Chinese and Russian Military Cooperation After the Cold War', "China has also purchased Russian manned craft docking units, life support and rocket engines... More importantly, China has obtained Russian technical assistance in producing a heavy lift booster, capable of placing 20,000 kg into the Earth's low orbit."
The flood of Russian technology allowed China to surge into space with a manned space flight in 2003. (In comparison, India, whose attempts to acquire similar technology from Russia were thwarted by the US, is at least a decade away from manned spaceflight).
Today, both Russia and China work closely together on space-related projects. "Through its space cooperation with Russia, China is able to gain valuable knowledge from one of the world's top space powers to advance its own space technology development," says a 2015 report by the US-China Economic and Security Review Commission. "Future cooperative activities in space could include joint rocket engine development and a joint Russia-China space station."
"China's space launch vehicle industry is expanding to support commercial and rapid satellite launch services and the manned space program," the US Department of Defense says in a report to Congress. "The majority of China's missile programs, including its ballistic and cruise missile systems, are comparable to other international top-tier producers."
South Korea: Giant leap
South Korea is known as the home Samsung and LG, but in the coming decades it is destined to be a major space power. Seoul can thank Moscow for help chart its space journey.
South Korea's space ambitions gained traction after North Korea's attempted launch of a satellite from its Taepodong I missile in 1998. Three years later, Seoul sought to acquire liquid-fuel boosters but failed to reach a deal with the US mainly because of US export controls.
South Korean astronaut Yi So-yeongetting ready before launch.Source: YouTube/ AP Archive
In 2004, Korea Aerospace Research Institute (KARI) inked an agreement with Russia for the purchase of a large liquid-fuel Angara booster to serve as the first stage of its planned Korea Space Launch Vehicle (KSLV) I. Russia agreed to assist KARI in the development and construction of a space-launch facility on an island in South Jeolla province. The 1000-acre Naro Space Centre in Goheung was built by the S.P. Korolev Rocket & Space Corporation Energia of Russia.
Moscow also provided Seoul with astronaut training and a flight to the International Space Station. "After a mini-scandal involving the unauthorized removal of training manuals from Russia's Star City by South Korea's first-choice astronaut Ko San, the Russian Space Agency barred him from its program. This turn of events allowed his female alternate, Yi So-yeon, to claim the title of the first Korean citizen to venture into space.
In 2008, Yi So-yeon travelled in a Soyuz spacecraft with two Russian cosmonauts and together they spent 10 days in the International Space Station.
The first successful Korean rocket, launched in 2013, consisted of a Russian-built first stage and a South Korean upper stage.
Malaysia: Like a prayer
The first Malaysian in space rode into the final frontier on a Russian rocket on October 10, 2007. When Sheikh Muszaphar, a 36 year old medic, arrived at the International Space Station, the antariksawan – cosmonaut in Malay – had to spend time going through an instruction manual on daily religious rituals provided by Malaysian mullahs. Vyacheslav Urlyapov of the Moscow-based Centre for Southeast Asia, Australia, and Oceania Studies, RAS Institute of Oriental Studies, sums up the cosmonaut's experience:
"The 11-day flight overlapped in part the holy month of Ramadan. Muslims had been in orbit before him, but it fell to Muszaphar to comply with the detailed instructions written for him by Islamic theologians (ulema) to remain a true believer in space, too."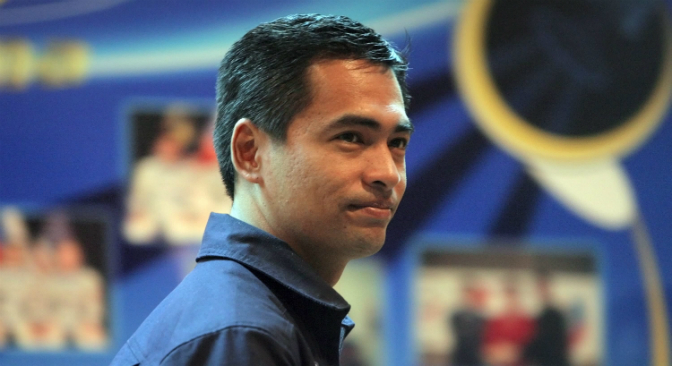 Sheikh Muszaphar. Source: EPA
It isn't known whether it was the Russian space station crew or the Malaysian space bosses who overruled the ulema, but Muszaphar's mission set a benchmark for future Muslim space travellers. "Muszaphar's flight highlighted the challenges that Muslims confront in practising their religion in space," writes Robert Harding in 'Space Policy in Developing Countries: The Search for Security and Development on the Final Frontier'.
"A resulting publication, 'Guidelines for Performing Islamic Rites at the International Space Station' was published by the Malaysian government, suggesting that each Muslim figure out the best way according to each one's ability."
Earlier, in September 2000, Russia helped put a Malaysian remote Earth sensing mini-satellite into orbit. That year, fires raging in the jungles of Sumatra and Kalimantan at regular intervals turned into a common disaster for Southeast Asia. Suffocating whitish haze was suspended in the air above many of Malaysia's territories for long periods. Data beamed down from the satellite helped assess the scale of the environmental disaster and search for ways to counter it.
Cooperation in aviation and space exploration with Malaysia continued. The launch of the Malaysian MEASAT-3 telecommunications satellite from the Baikonur cosmodrome in Kazakhstan in December 2006 was its next major success.
Vietnam: Baby steps
After the spectacular flight of cosmonaut Tuan, Vietnam and Russia settled down to more mundane – and more productive – matters. In the 1980s Russia helped Vietnam build a ground satellite station and joined Vietnamese scientists in the study of photography from outer space.
The Russian Science Academy (RSA) oversees joint Vietnam-Russia projects developing satellite telecommunications and earth research from outer space, known respectively as Vinasat and Vinzor. The Vinasat project is underway with the involvement of a number of Vietnamese and Russian institutes. Vinasat will allow Vietnam to study, produce and launch telecom satellites serving radio and television broadcasts as well as telephone and Internet links.
According to Prof. Valery Resetnicov of the RSA, the Vietnamese could build a telecom satellite, which would then be launched into geostationary orbit by a Russian Proton rocket. In addition, Russia can join Vietnam in establishing a satellite control and communication centre in Vietnam or building another satellite control facility in Russia at Vietnam's request.
Future flights
There are more than 55 government space agencies in the world, with Asian and ASEAN nations being the most competitive and serious of the lot. The region's edge can be attributed to three main reasons. One, the economically booming Asian nations can afford to undertake such expensive missions. Two, they have large pools of engineering talent. Three, heavy infusion of Russian technology plus mentoring by Russian scientists have helped them leapfrog into the space age.
However, not all partnerships are about Russia helping countries lagging in space technology. It can also be a joint partnership. In April 2015, Moscow and Beijing announced a joint project for establishing a Sino-Russian base on the moon. Given the Russian expertise in space and China's deep pockets, it sure looks doable.
All rights reserved by Rossiyskaya Gazeta.