Retracing a Russian artist's epic voyages to India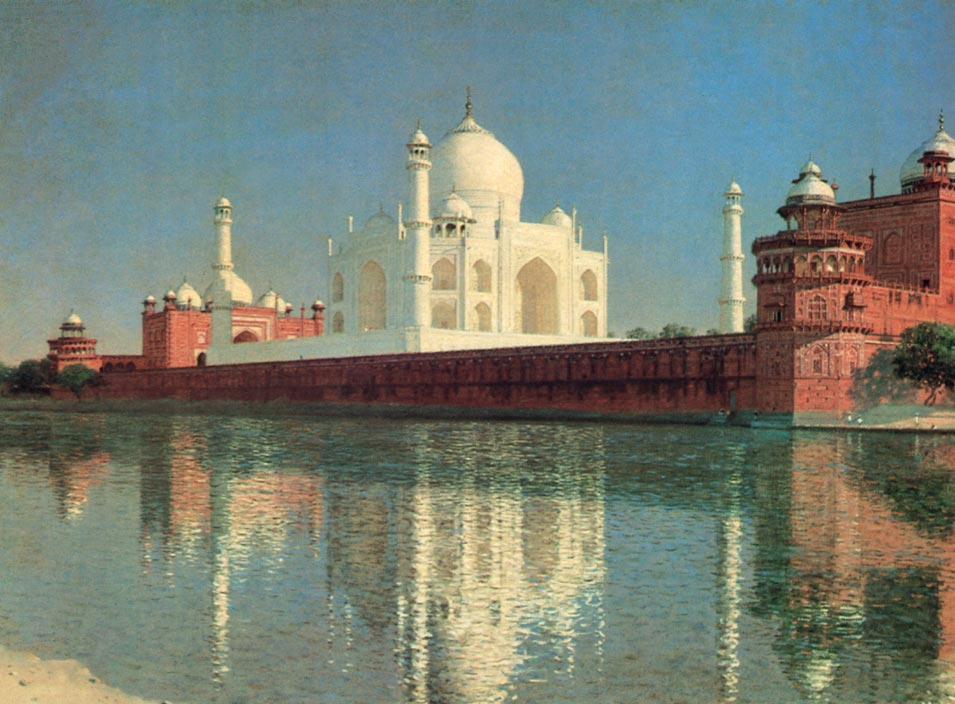 Vasily Vereshchagin. Taj Mahal Mausoleum, Agra (1874-1876)
Russian artist Vasily Vereshchagin visited India twice in the 19th century. His paintings gave Russians their first glimpse of the people, nature and architecture of India.
During a recent visit to Moscow's Tretyakov State Gallery, I was awestruck by a corner that had images from 19th century India. The stunningly beautiful oil on canvas paintings were the work of Vasily Vereshchagin, a traveler and artist who spent extensive time in India in the 1870s and 80s.
The little corner in the Tretyakov gallery has paintings from Bombay, Delhi, Jaipur, Udaipur, Sikkim and Kashmir, as well as some places in what is probably southern India. These paintings were Russia's first visuals of a country that was always seen as an exotic and culturally rich and diverse land.
The Russian artist, who was born in the Vologda Region, visited India for the first time in 1876 and spent two years in the country. "Despite the fact that there was a rivalry between Russia and Britain and that Vereshchagin was a military painter, the British government allowed him to enter and travel freely across India," says Dina Bharucha, an art expert based in Mumbai. "He started off in Bombay and traveled to princely states in Gujarat and Rajasthan and then to Delhi and Agra before going to Kashmir and Ladakh and then onwards to Tibet."
The Tretyakov Gallery 's collection includes images from a Jain temple in Gujarat, a pavilion by the lake in the city of Udaipur and a trade route in Kashmir. There is also an image titled 'Fakir,' which is of a Hindu holy man. "His portraits were underrated," says Bharucha. "He painted many portraits in Bombay, including a famous one of a priest in a Parsi fire temple."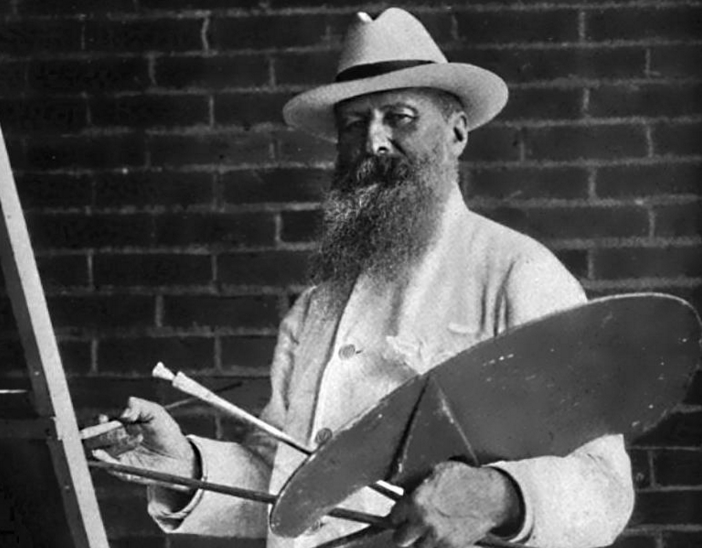 Vasily Vereshchagin in 1902
Vereshchagin left India for Paris in 1878 and his works from the country attracted a lot of attention. "The great businessman and patron of the arts Pavel Tretyakov took a deep interest in Vereshchagin's paintings and acquired many of them," says Ivan Griko, a historian based in Moscow. "The paintings were so popular that Vereshchagin wanted to go back to India as soon as he could."
He only managed to return to India in 1882, when he once again traveled across the country. Bharucha believes Vereshchagin went to southern India before going to Calcutta and then to Darjeeling and Sikkim.
"The kingdom of Sikkim was as closed and isolated a place as Bhutan in those days and it was incredible that he was allowed to visit," says Bharucha. "He managed to do all this well before the advent of modern modes of transportation."
Griko says many of Vereshchagin's works from India went to private collections in Russia. "It was a matter of great prestige to have these images of India," he says. "I am sure that there must be some paintings of southern India among them, but finding the lost paintings is not an easy task."
Little is known about what happened to these works after the Bolshevik Revolution. One such painting was auctioned off in September 2011 by Sotheby's. An oil on canvas painting of the Taj Mahal from 1876 was sold for $3.7 million to an anonymous buyer.
While his legacy, which goes well beyond his paintings of India, is celebrated in Russia, few in India have heard of Vereshchagin. Bharucha is looking to create a greater awareness of the legacy of the Russian artist in India. "When we talk about the great cultural links between Russia and India, there is no mention of the first man to show India to the Russians," she says. "His paintings of Himalayan peaks predate those of Nicholas Roerich by decades."
His work also binds India with the former Soviet republics in Central Asia. Vereshchagin was the first artist to depict the cultural continuity from Central Asia into northern India. The paintings show the similarities in architectural styles in mausoleums and monuments from Samarkand and Bukhara to those around Agra.
Visitors to the Tretyakov Gallery are spoilt for choice when it comes to outstanding works of art, but those passionate about the Indo-Russian bond absolutely must see Vereshchagin's paintings. They show an India that now only exists in books and the human imagination. A spotlessly clean Yamuna River by the Taj, untouched Himalayan mountains and valleys, old Hindu and Jain temples and Buddhist monasteries that were once inaccessible for all but those who lived in their vicinity and portraits of people whose stories we will never know…
Tailpiece:
Vereshchagin's most famous painting in India is 'The State Procession of the Prince of Wales into Jaipur.' This enormous oil on canvas work, which is inside Calcutta's Victoria Memorial, is the third largest painting in the world. The British may have been pleased with this work but were peeved with a painting of the 1857 Indian War of Independence titled 'Blowing from Guns in British India,' which showed Indian soldiers getting executed by being tied to gun barrels. It was the first image to depict the brutality of British rule in India.
All rights reserved by Rossiyskaya Gazeta.