In search of the 'real' Russia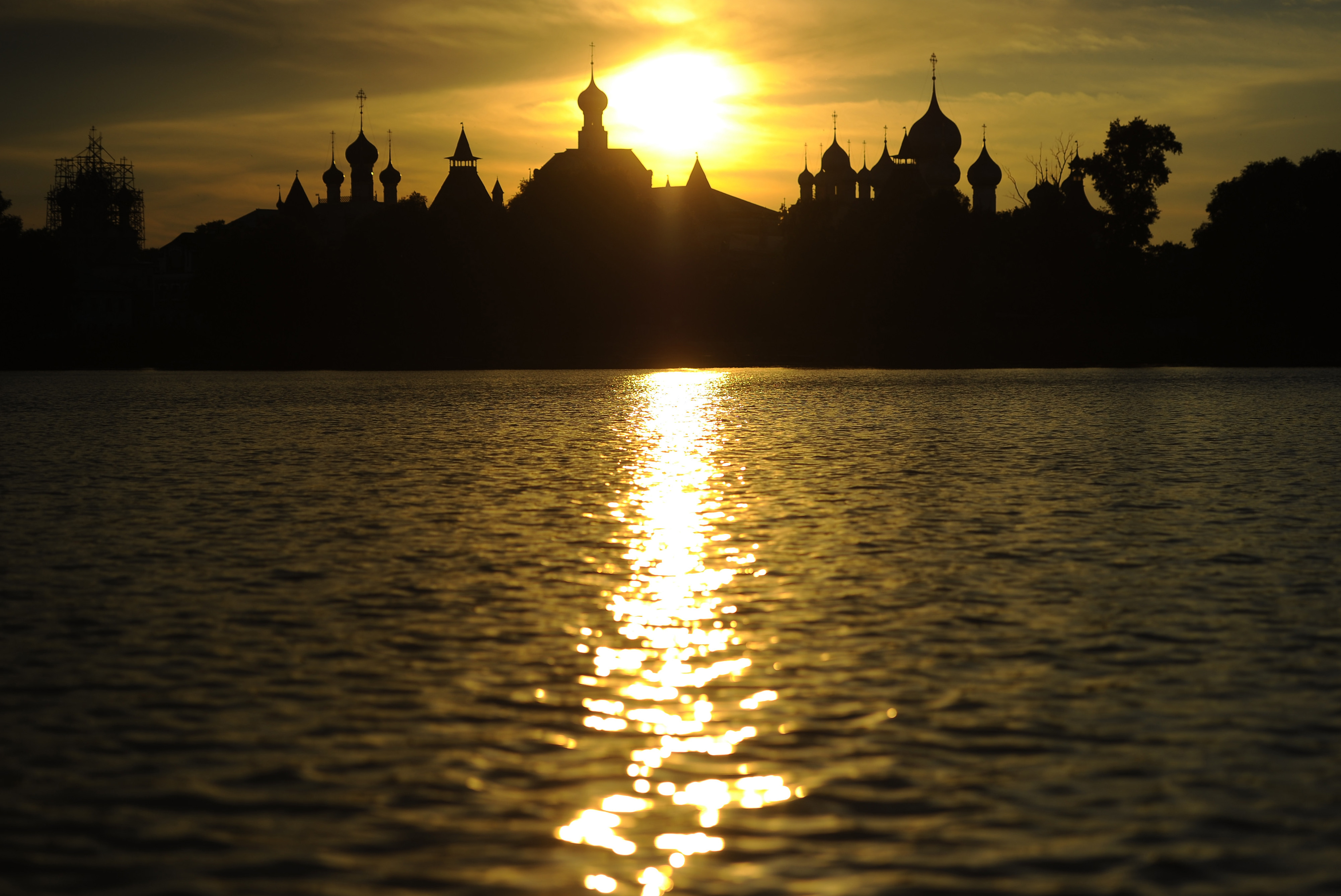 Dawn in Rostov Veliky.
Alexey Kudenko/RIA Novosti
Unlike its European or Asian neighbors, Russia is incredibly heterogeneous. It's difficult to pinpoint one particular place or region as being completely representative of the country.
A week ago when I told some of my slightly intoxicated friends in St. Petersburg that I loved Moscow, I was bombarded with some not so nice words in Russian. This was followed by a laundry list of reasons as to why they didn't like the Russian capital. My arguments that Moscow was a sophisticated world-class city that could hold its own against any global metropolis did not endear me any further with the group from the northern city. They also strongly disagreed with my view that the Russian capital was open and friendly.
Every country has internal rivalries. Not many people in India love Delhi, for instance. Moscow, however, seems to bring out particularly intense feelings and inflame passions in Russia. Some crave for acceptance and to be called and considered a Muscovite, while others spew venom at the mere mention of the city.
When I praise Russia, I am often told by my Russian friends that I spend way too much time these days in the center of Moscow. The capital isn't the 'real' Russia some argue, especially not the area inside its garden ring. I hardly claim to be a Muscovite even though this is where I spend most of my time in Russia. I've seen a large part of the country and in most places there has been some debate about what is the real Russia.
In Sakhalin and Vladivostok, I was told that the Russian Far East was too disconnected from the ancient history and the political center of the country to be considered the real Russia.
Life in the eastern coastal regions of the country could hardly be considered typically Russian. My friends in the Far East argued that our frequent beach visits and hikes in the wild aren't things that fit the daily discourse of life in the country. Setting up camp by the seashore is considered a normal weekend activity in Sakhalin, but would be considered wild and exotic in the central part of the country that is mostly devoid of the sea.
Besides, the neighbors of the Russian Far East are China, Japan, North Korea and even the United States! European countries, which are close to Central Russia, are more than 8,000 kilometers away from Khabarovsk and Magadan.
Despite the existence of highly cultured cities in Siberia, the area once famous for being an exile destination also doesn't claim to the quintessential Russian experience. It would be preposterous to say that Novosibirsk is 'the' typical Russian city.
St. Petersburg is too European in its architecture and outlook to lay claim to representing the real Russia, despite the fact that it is the setting of many of the country's greatest works of literature.
The Caucasus has its own culture and codes of existence as do some of the country's internal republics, both Muslim and Buddhist, so we can scratch them off the list as well.
Then there's the Golden Ring of heritage cities and other historical centers that are within a reasonable distance of Moscow. I am far from being an expert on these Golden Ring cities and have only had a small glimpse of them in my travels around the country. These cities are sparsely populated and have little influence these days on the life and culture of the nation as a whole.
Sochi, Crimea and the Black Sea regions don't have to deal with the stereotypical harsh Russian winters and are places where people vacation, and not what one would consider typical of the country.
I would like to argue that Moscow has a large claim to being the real Russia, as one in seven Russians live in the periphery of the capital. It has people from all across the country and former Soviet Union and one can spot people from just about any of Russia's ethnicities here. However the city's a lot more cosmopolitan and global in its outlook to win the honor.
This leaves me with one conclusion. The 'real' Russia title should go to every tiny bit of this incredibly diverse nation, whether it is Kaliningrad with its German architecture and Baltic Sea coast, or Karelia with its crimson sunrises and pine forests or Kazan with its minarets, or the Urals that divide Europe and Asia or Irkutsk with its stylish old town or Vladivostok with its large harbor or Kamchatka with its volcanoes. Unlike smaller European or Asian nations, many of which are homogenous, Russia is a true melting pot of cultures, and has the kind of natural and climatic contrasts that few countries can match.
Tailpiece:
As my train departs from Moscow's Yaroslavsky station on a cloudy summer morning, I look forward to getting a glimpse of the great Volga River. The Volga is to Russia what the Ganga is to India, but just as the places on the Indo-Gangetic plain have no exclusive claim to represent India, Russia is by no means, just Central Russia.
All rights reserved by Rossiyskaya Gazeta.