Putting the 'Hindi-Russi bhai-bhai' years into perspective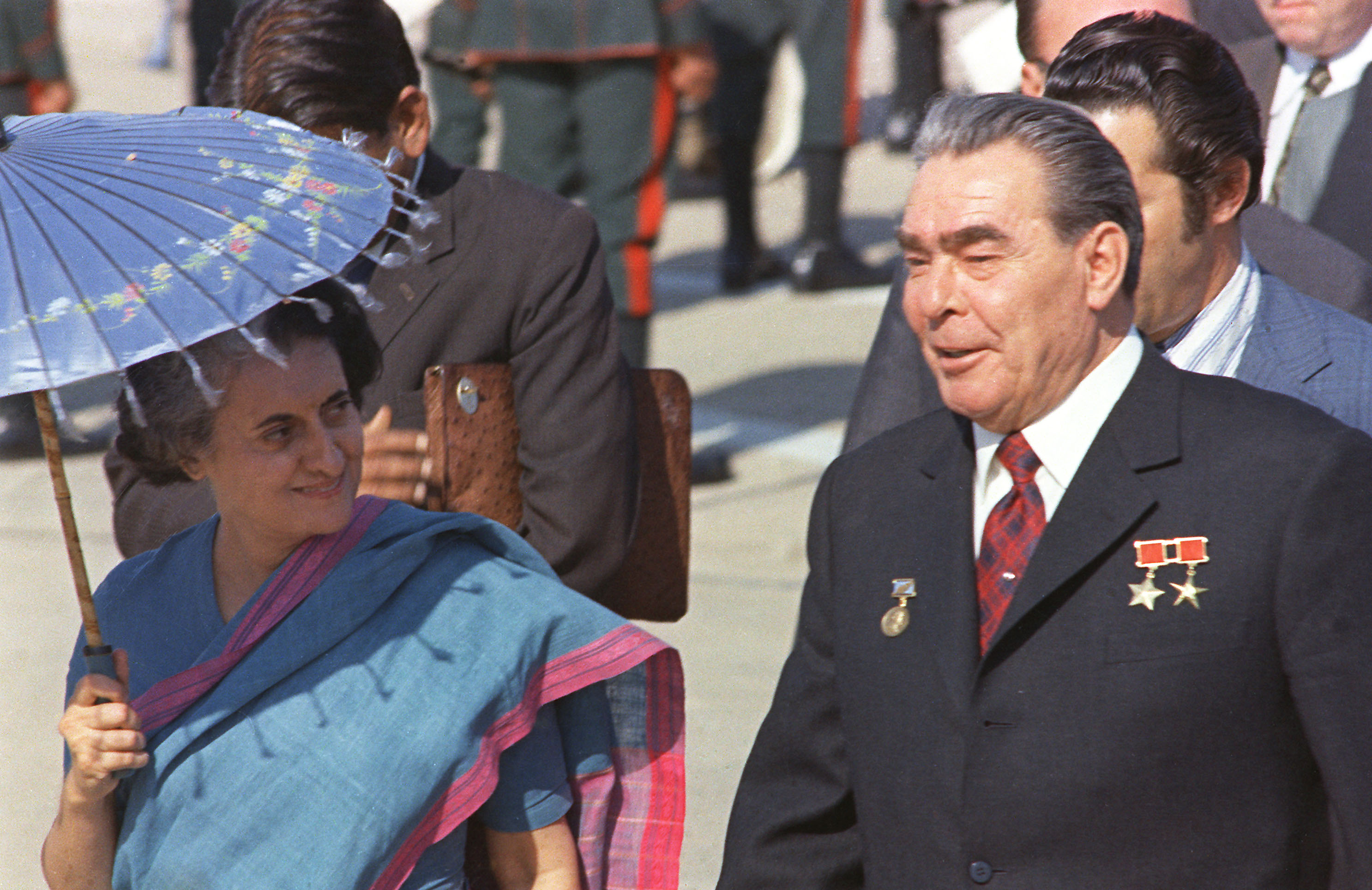 Indira Gandhi with Leonid Brezhnev in 1982.
Yury Abramochkin/RIA Novosti
While celebrating the past, Indians and Russians need to understand that the best days for the bilateral relationship are still to come.
Long-term India watchers in Moscow and regular readers of this column often lament the fact that Russia-India ties are not what they used to be in the heyday of the Soviet Union. Many are of the misguided belief that the countries are drifting apart. In Moscow, many cite the growing closeness between New Delhi and Washington, and quite a few Indians are irritated by what they see as Russia realigning its priorities in South Asia.
Several examples are cited of the past by both Russians and Indians who are nostalgic for the 1960s and 70s, when the term 'Hindi-Russi bhai-bhai (Indians and Russians are brothers)' was popular in both countries. While I won't argue with the fact that there was a degree of 'romance' in the bilateral relationship at one time, and that this carried on to the people-to-people level, it's important to understand that India, Russia and the world as a whole was a totally different place at that time.
For a few decades after India obtained independence, there was a great degree of hope and optimism about the future of the country. The average middle class person in those days wasn't thinking of migrating to greener pastures. After struggling to evict foreign occupiers in this country, a whole generation of idealists wanted to live in and build India.
The idea of the Soviet Union as a superpower that was not only friendly to India but also wanted to free all colonized countries appealed to many Indians. This was, after all, our friend who supported us on Kashmir, opposed apartheid in South Africa (and actually did something about it) and backed us during the 1971 war.
Since travelling abroad was not easy for Soviet citizens, a chance to visit the 'fairy tale land' of India was something many coveted. On cold winter evenings, cinema halls in Russia screening dubbed versions of Hindi films, where beautiful actresses would sing and dance in beautiful gardens, would be packed to capacity.
Studies of Indian languages were at their peak in the 1970s and 80s, and Russian was a popular foreign language in India, so much so that even now, many universities in India have extensive programs in the language.
Global shift
Things began to slowly change as early as the mid-1970s when Indians first began migrating to the West. Many Indians gave up on the belief that India, as an independent country, would rise to greatness. Now there is a huge Indian diaspora in the West, with 3 million Indians living in the United States. Their loyalties are naturally expected to lie with their host country.
In 2017, the first question that many an average middle class Indian from a smaller town would ask when discussing a country is whether he or she can migrate there! Russia is not exactly seen as a migration hotspot.
Russians also underwent a lot of trauma when the USSR collapsed in the early 1990s. The country went from superpower to third world status in a hurry, but in less than a decade after Vladimir Putin took over, it's back to being a global player. For a few years after the Soviet collapse, many Russians looked to the West for inspiration. This lasted for a while until it was understood that life in the West wasn't all what it was made out to be.
During the post-Soviet years when India opened its economy and embraced globalization, it began to develop better political and economic ties with the West, while maintaining a warm friendship with Russia. Putin played an important role in reviving the Russia-India friendship that seemed to be dying in the Boris Yeltsin years.
Current realities
The days of alliances are long gone, but the diplomatic and political relationship between Russia and India remains as strong as ever. It's hard to find a geo-political issue where the countries have differing positions, whether it's the future of Central Asia or crises in Africa and the Middle East. The countries remained linked through informal groupings like the BRICS.
Economic ties are also growing. Russia was the first country to be involved in 'Make in India' in the defence sector, with BrahMos, which preceded Narendra Modi's initiative. The largest ever foreign direct investment being made in India is by Russian oil major Rosneft.
There is also an unprecedented number of Indians visiting Russia, and a growth in Russian visitors to India despite the weakness of the ruble. The fact is that Indians and Russians are getting to understand each other's countries in a better way than they ever did before. With this understanding, we no longer look at each other romantically. There is a great deal of pragmatism across the board.
As two powerful and confident countries, there's no reason why the partnership between Russia and India can't grow to the next level. While it's nice to feel nostalgic about the days of Raj Kapoor, the best times for the Indo-Russian relationship are yet to come. With a good history and a solid foundation, and a far greater degree of openness and understanding, the countries (and the people) can enhance their synergies and take things to the next level.
Ajay Kamalakaran is RBTH's Consulting Editor for Asia. Read more of his articles here. Follow Ajay on Twitter and Quora.
If using any of Russia Beyond's content, partly or in full, always provide an active hyperlink to the original material.