A new Russia for the new Indian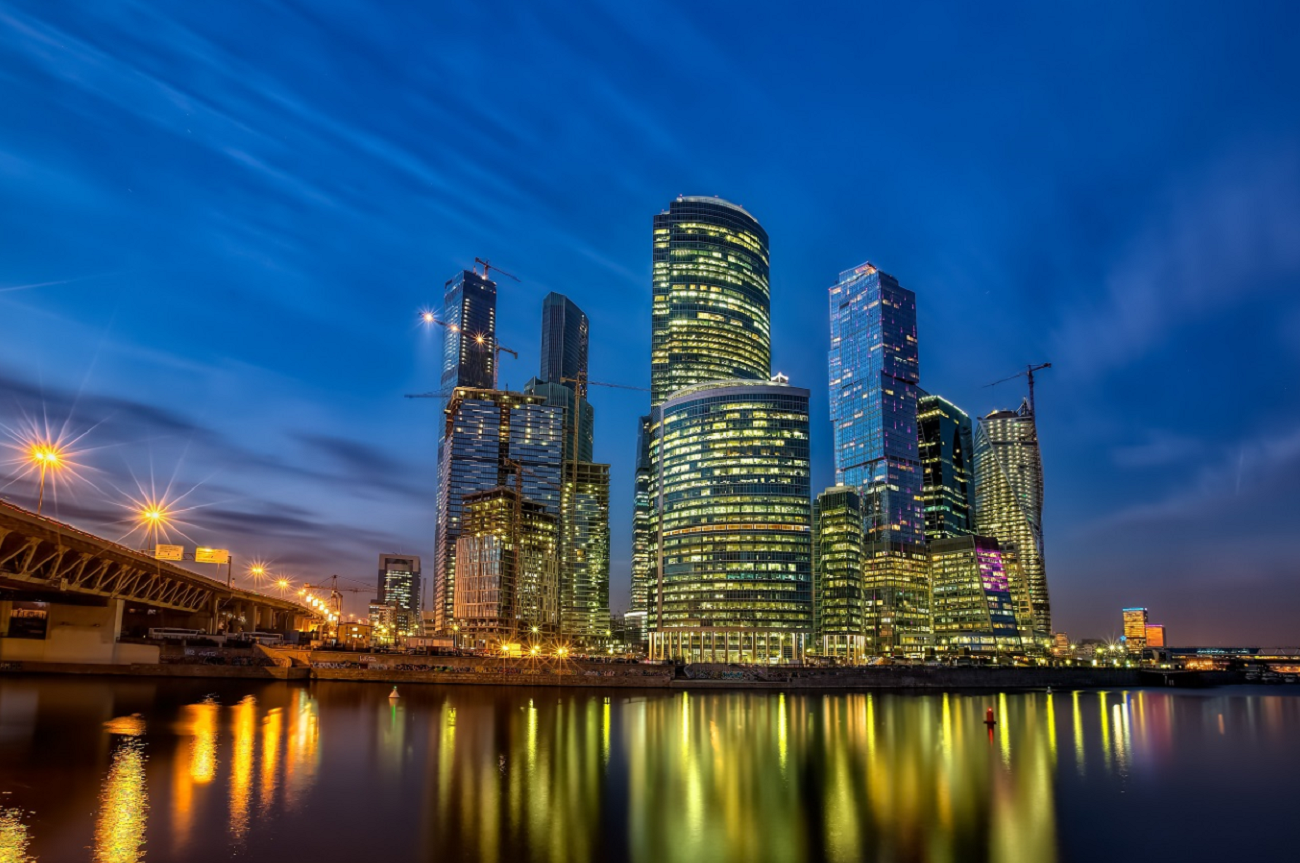 The Moscow City complex represents the new face of Russia. Source: Alexander Novikov/Global Look Press
From students exploring options beyond medicine and engineering to hotshot executives working for multinational companies and to adventurous tourists exploring the path less travelled, the changes in Indian society are increasingly being reflected in the profile of Indians going to Russia, a country that has transformed itself in the last decade.
Almost a decade and a half ago, when I applied for my first Russian visa from the consulate in Mumbai, I noticed the handful of people in the queue did not look like the kind of people I would invite for a cup of coffee (to put it mildly). They were a random assortment of poorly educated young men (some of whom were married to Russians), small time businessmen and a few students aspiring to become doctors. It was more or less the same with the people on my first flight to the country.
Russia was different back then. It was only five years separated from the 1998 financial crisis, and Vladimir Putin had been in power for just three years. There was little that the country offered to the Indian go-getter. And thanks to western journalism rejects that set up shop in the country, its flaws and minor problems were exaggerated to such a point that people were genuinely scared to visit. Going by the western media coverage of the country, one would have thought that mafia shootings took place every single day and that skinheads were on the prowl in every corner of the city centres of Moscow and St. Petersburg.
When this publication was set up in 2008, its founders and editors were tasked with showing the country as it is. Surveys showed that through its supplements/inserts in the Times of India and Economic Times, the Russia & India Report managed to clearly change a lot of misconceptions about Russia in India.
And this website, which we have been updating with sheer passion and enthusiasm, has also helped dispel myths and stereotypes about Russia. My older blogs from 2011 about my travels in the Russian Far East and parts of Siberia were read by some young Indian adventurers who then contacted me for advise on Trans-Siberian travel and visits to extreme corners of the Russian Far East.
With the dramatic changes in Russia, which is sparkling like it probably never has before, the profile of Indians in the country has changed. We now have students enrolled in prestigious universities and institutes such as the Higher School of Economics and the Moscow State Institute of International Relations (MGIMO University). Young Indians are enrolled in history, political science, literature and fine arts courses in the country.
The go-getter crowd considers Moscow one of the must-visit cities, and we see a growing number of Indian executives with multi-national companies in the city, although this clearly does not compare to the numbers in the West.
And now with an extremely simplified entry procedure being put into place for Indians to visit the Russian Far East, there is a great chance that much larger numbers of Indian tourists will visit what I personally consider the best part of Russia.
Few places on earth offer as much in terms of natural beauty, history and culture as the Russian Far East. From the tastefully restored 18th century buildings in Khabarovsk to the modern infrastructure of Vladivostok to the lakes and lagoons and marine wildlife of Sakhalin, the volcanoes of Kamchatka and stunning virgin beauty of Yakutia, there are many rewards for the traveller. Of course, the 8-day visa-free access will only allow an Indian visitor to get a small taste of the region that is vast. But with better flight connections, repeat trips may be possible.
Russia, on the whole, is poised to look its best in time for the 2018 FIFA World Cup. There isn't a better time to visit the country than in the lead up to this sporting extravaganza. No matter what direction geo-political considerations take ties between the higher authorities, the groundwork has been clearly laid for greater people-to-people contact and Russia is going to host some of the best minds and most cultured people from India. Let's hope that Indian cities also get the kind of makeover that will help attract more members of the Russian intellectual elite.
Ajay Kamalakaran is RBTH's Consulting Editor for Asia. Read more of his articles here. Follow Ajay on Twitter and Quora.
If using any of Russia Beyond's content, partly or in full, always provide an active hyperlink to the original material.