Doing business in Russia: 'Fast-paced and never boring'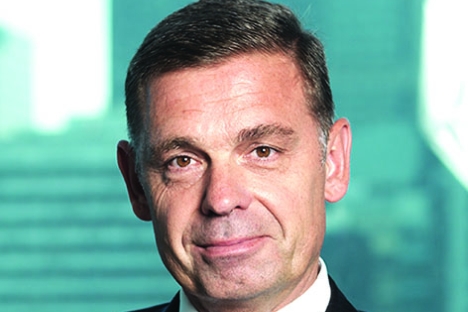 PwC's Peter Gerendasi created the Australia-Russia desk when he returned home to Melbourne. Gerendasi spoke to RBTH about his experience in Russia.
Peter Gerendasi. Source: Press Photo
Peter Gerendasi's time working for PricewaterhouseCoopers in Moscow led to the creation of the Australia-Russia desk when he returned home to Melbourne. Gerendasi spoke to RBTH's Artem Zagorodnov about his experience in Russia.
Russia Beyond The Headlines (RBTH): You headed the PwC office in Moscow for several years. What brought you to Russia?
Peter Gerendasi: I arrived in Moscow in early 2007 to lead our business in Russia. Russia, as one of the BRIC (Brazil, Russia, India, China) countries, was going through an incredible period of change as an economy, and this presented our firm with many exciting opportunities as well as challenges.
It was great to be a part of this change. PwC's business more than doubled during that time in Russia and leading this growth phase was tremendously exciting.
RBTH: How would you describe the business climate in Russia? Which aspects most impressed or shocked you?
P.G.: The business climate in Russia is dynamic and fast- paced. While the economy is heavily impacted by what happens in the oil and gas sector today, Russia does offer opportunities in a number of other sectors of the economy, and I expect the level of business mergers and acquisitions to remain high over the next few years.
His story
Nationality: Austaralian
Lives in: Melbourne
Studied: Economics
Peter Gerendasi is a partner with PricewaterhouseCoopers in Australia, where he is head of the firm's Australia-Russia desk and has responsibility for PwC Australia's Asian strategy. He served as managing partner for PricewaterhouseCoopers in Russia from 2007 to 2011. During his time in Moscow, Gerendasi worked with the Russian government on economic and business reform initiatives.
Russia remains one of the top 10 countries for growth opportunities, according to PwC's most recent survey of global chief executives. Australian companies have not traditionally been big investors in Russia, but there is a growing level of interest in both directions and I would very much encourage CEOs of both Australian and Russian companies to look at opportunities together.
RBTH: What are the most common problems companies encounter doing business in Russia? What should foreigners be prepared for?
P.G.:I believe that doing business in Russia is not that different from doing business in many other countries around the world; for example, in many parts of Asia.
First, a strong understanding of the local laws and business culture is critical. This means hiring good-quality local staff and training them in the company's ethics and business standards.
Second, a strong management team with an understanding of Russian/international business is very important. Doing business in Russia is different from doing business in Australia and relationships count for a lot. It is also important to understand the role of government in the economy, which is very different to that in Australia, with a high degree of government ownership in some of Russia's largest companies.
RBTH: Do you notice any similarities between Australian and Russian ways of doing business? Would an Australian business person feel comfortable in Russia, and vice-versa?
P.G.: There are a number of Australian business people based in Russia including at companies such as Macquarie, Shell, Citibank and other well-known names. Managing a business or a division of a business in a Russian setting is typically fast-paced and never boring.
There is a great deal to achieve and the growth prospects are tremendous for most businesses. Many times the main challenge is finding the right people to harness the opportunities in front of you. I very much enjoyed the time I spent in both Moscow and in the regions of Russia.
All rights reserved by Rossiyskaya Gazeta.