Anton Chirkunov, founder of the Wheely minicab service, is quite proud of the fact that he doesn't drive a car and doesn't even want to.
The ambitious son of a former Perm Territory governor believes driving is beneath him: Why waste time behind the wheel if he can spend it more effectively doing something else? In fact, it was nothing more than a whim that pushed him to start his own business.
"What's the point of providing a service that you wouldn't use yourself? In a perfect world, new business ideas should come from what you need as a consumer," says Anton.
Anton — a University of St. Gallen graduate — and a friend were busy writing computer code a little more than a year ago. Their plan was to develop a smartphone app that would let users "have a personal driver right in their pockets." The service is different from traditional taxis in that you get a premium car with no taxi sign or meter.
The founders were initially planning to make it on their own, but eventually had to resort to raising outside finance. Anton said he had borrowed a total of $2.5 million from family and friends. Some of the money has already been spent on developing the software and purchasing an automated fleet management system.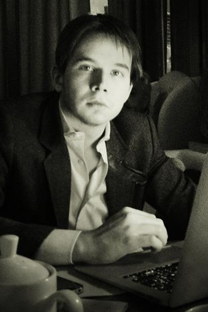 Anton Chirkunov, founder of the project. Source: Wheely
The founders decided to test a working prototype in London.
"London is a very competitive market. If you can do it in London, you can do it anywhere," Anton says.
He decided to offer a nice, price-sensitive alternative to black cabs — a taxi service 10 percent cheaper than the going rates. He has signed contracts with seven private hire companies so far. The idea has yet to generate profits, however, so Anton has decided to try a different business model.
He is now waiting for a license to start a regular taxi operator in the British capital. He plans to recruit cab drivers by offering them a low commission fee: 25 percent of the fare, instead of the 50 percent traditionally charged by London operators.
Whereas Anton and his partner were low-balling in London, operating as a service aggregator, in Russia they were banking on the premium segment instead. In Moscow, Wheely offers rides in Mercedes Benz S and E Class cars for double the average market fare.
Anton's average check is $50, compared to the $17–20 charged by regular taxis. Wheely is working with four taxi companies in Moscow, with a total of 60 cars connected to its app.
The economics work as follows: As soon as a client downloads the app and places an order through it, car fleet operators pay Anton 20 percent of the fare for the ride. Some 3,000 people in the Russian capital have installed the app so far, with bookings also accepted via a website. Wheely makes $50,000 a month in revenues; Anton is planning to increase this to $300,000 by November.
To compare, market leader YandexTaxi has 600,000 users. According to Yandex PR manager Elina Staviskaya, their service is connected to more than 100 taxi operators. With much larger order volumes (40,000 per week), YandexTaxi earns $185,000 per month. Plus, Yandex charges a more modest fee of five percent.
Wheely spends around $100,000 per month on software developers, office space rental in the Danilovskaya Manufaktura building, promotion, etc. Anton hopes to take his app to Istanbul next. While taxi market penetration is rather strong there, the quality of services can be inferior. In addition, at $250,000 apiece, individual taxi licenses are exceedingly expensive.
This is why Anton is confident that, if he offered clients rides in E and S Class cars for slightly higher fares, demand would still be stronger than for lower-priced rivals.
"The market for online taxi orders will be growing in Moscow and in other cities too," Staviskaya said. "First of all, it's easier to call a cab by pushing a button than trying to reach a call center and discussing the details with an operator. Secondly, only online orders allow cabs to be tracked on a map, helping you to avoid confusion when the cab doesn't arrive on time and you're unsure if you should still wait for it."
According to Anton, the value of his service is that it gives companies that provide hired cars an opportunity to enter the taxi market, which is much larger. Thanks to Wheely they can become mobile — just a click away. Most importantly, they can deliver a car within 16 minutes on average.
Not all market players need this kind of service, though. For example, Komandir.Taxi — one of the most popular companies, providing Mercedes-Benz cars with white-shirt clad drivers — has long been working with YandexTaxi and, having reasonably gauged its target audience, is not going to join Wheely any time soon.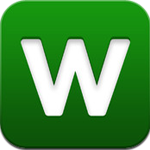 Anton's niche service targets what is a very narrow market segment after all. To put it into perspective, 65 percent of demand in Moscow is for budget taxi services, 30 percent for comfort, and just five percent for business class. Chirkunov is planning to expand his business to less expensive cars. "We already offer a lower cost service option in Perm and plan to provide [an option for Toyota Camry starting from 5.80$] to other Russian regions . We are going to add [the option] in Moscow over the next months as well," says Anton.
Read more about Russian start-ups.
---
Name: Wheely
Website: www.wheely.com
Wheely lets you request a car with a driver from your smartphone.

Unique selling point:

You get a great car with a driver in a short period of time (or can make a reservation for later), for more or less the same cost as a taxi.

No cash – you automatically pay by card after the journey and get a receipt by email.

Start date:

May 2012

Development plans:

Founder hopes to introduce the app in Istanbul, Turkey.

Contacts:

at@wheely.com - Anton Trushin
All rights reserved by Rossiyskaya Gazeta.