Mobile app developer conference takes place in Moscow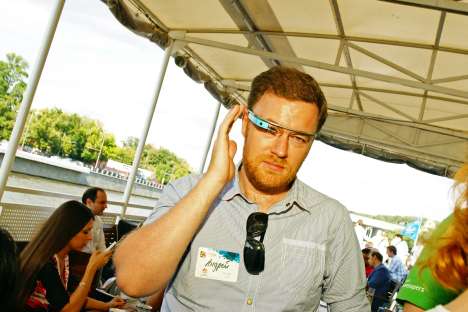 The Apps4All Summer Fest 2013 conference focused on a new mobile platform for Muscovites, mobile app promotion, and cooperation between developers, government agencies and socially responsible business.
On a warm and sunny August morning, customers and software developers climbed aboard a Gzhel ship docked at the Frunzenskaya Embankment, to network and to hear the opinions of leading market experts on the prospects for and present conditions of the industry.
Moscow's Information Technology Department made one of the first presentations. Dmitry Bekhterev, head of its mobile services division, presented a recent Moscow municipal government project: a single mobile platform. Its objective is to offer Muscovites convenient web and mobile services—from utility bill payments to visitor information.
For example, the Get to Know Moscow app helps users find the shortest route to anywhere in the city, providing interesting facts about architectural landmarks and other sites on the way.
The city's mobile platform is open to independent software developers, as well. They can take part in a contest to contribute a useful app for Muscovites.
Source: apps4all
The conference was mostly dedicated to promoting mobile apps and the latest trends in that market segment. Dmitry Martynov, a Google representative and manager of its developer relations programs, spoke about how to raise user awareness of applications and bring them to the top of Google Play.
Igor Barinov, the developer behind the Donor mobile app, presented a case study on socially responsible business, which is new to Russia. He also talked about monetization opportunities for socially useful services and how to get partner companies on board.
"A mistake social businessmen make is to look for partners for charity rather than for actual business activity," said Barinov. "Meanwhile, the sector offers many opportunities—not only to resolve social problems, but to make money too. We have completely overhauled our model for working with coffeehouse chains that used to offer bonuses for donors. Not only are they supporting us now, but they are also making money out of it."
Natalya Kulbyatskaya, head of the POLYLOG Political Consulting Department, talked about cooperation between software developers and government agencies. Representatives of the banking sector, including Alfa Bank, UBank and Nomos Bank, discussed the future of mobile banking.
Representatives of GRAPE, Brusilov and Articul Media shared their views on the role of advertising agencies in app development. According to J'son & Partners Consulting, global mobile ad sales amounted to $7.5 billion in 2012 and are expected to top $25 billion in 2020. Meanwhile, Russia accounts for just 1 percent of that.
"The main reason is that major companies are conservative," Kristina Petryanina, J'son & Partners Consulting's new media consultant, said. "They still prefer to advertise in traditional media such as print, TV, or radio. Russia's share of the global mobile advertising market will grow as advertisers' attitudes change."
The conference participants came to the joint conclusion that socially responsible business, mobile advertising and city infrastructure improvement services can open up new business opportunities, not only offering available market niches, but also helping to create new ones.
All rights reserved by Rossiyskaya Gazeta.