Yandex will get into cinema business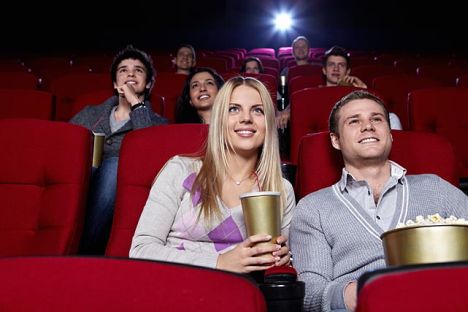 In mid-October Yandex acquired KinoPoisk, the biggest Russian-language cinema online-service. While Yandex already holds analogous assets, experts suggest that the company is looking into creating a full-fledged online-cinema in Russia
According to comScore Media Mextrix, KinoPoisk has almost 19 million users globally per month. It comes 16th in the list of most popular web-sites in Russia offering information about films and series and allowing user opinion exchange on its web-page. KinoPoisk has built a large data base on films, actors and directors, a significant part of which is user generated due to the visitors' comments, reviews and ratings. "KinoPoisk is one of the few web 2.0 success stories whereby quality content is user-created", says Anatoly Voronin, analyst at МФХ FIBO Group.
What does "Yandex" mean?
The word "Yandex" was invented by the company's two principal founders, Ilya Segalovich and Arkady Volozh, 20 years ago.
At that time, Segalovich was experimenting with different derivatives of words that described the essence of the technology. As a result, the team came up with "yandex" — adding the Russian letter "Ya," which translates as "I," to index. The name originally stood for "yet another index."
Today, Yandex is synonymous with Internet search in Russia.
Yandex says that currently there are over 100 million reviews and some 3 million news ones are added monthly. Building on these data and its own search technology, Russia's biggest search engine is planning to develop the recommendation services taking into account users' personal preferences. Besides, new content will be used in Yandex's search for cinema-related queries. "Yandex's technologies and resources will allow to develop KinoPoisk much faster across the platforms and grow its facilities as a recommendation service and an advertising tool", says Vitaly Tatsyj, KinoPoisk co-founder and CEO.
"Many people search for films to watch on the internet. To help facilitate this task technology is not enough, you need good knowledge of the subject matter. KinoPoisk is a leading service on cinema with a lot of Russian-language information on films, actors and directors and it employs best experts in this field", says Dmitry Stepanov, head of Yandex media-services division.
Experts have told RBTH that the new shareholder is likely to change considerably the KinoPoisk development strategy. In particular, Alexey Katkov, Mail.Ru Group vice-president and commercial director, remarked that Yandex already owns similar services «Yandex.Afisha» (and «Yandex.Teleprogramma». "The company will probably place them in different niches and KinoPoisk might be turned into a full-fledged online-cinema", he suggests.
In his view, Yandex will have to strike a deal with major film and series producers. In the future the company could get revenue by charging for access to the content library, while a preferable model would keep the access to content free by selling advertising.
KinoPoisk can become a replica of Yandex.Market in the entertainment area, i.e. films, says Anatoly Voronin, analyst at МФХ FIBO Group. "KinoPoisk is on the right track offering convenient access to films in the way accommodating the mass audience. When one is looking for a film to watch, other users' comments could help them make a quick and accurate choice. Given the unfolding fight against torrents and unlicensed video-content distribution in Russia, such aggregators as KinoPoisk will attract a lot of interest", he points out.
Voronin suggest that in the future the company could acquire film packages exclusively available on KinoPoisk which will allow going past the services of other internet-cinemas, it would have deals with. Yandex itself, as Russian top search engine, could promote KinoPoisk in its search results boosting visits to its web-page. "Reviews and comments could be integrated into the search returns page similar to Yandex.Market. This will allow KinoPoisk to increase its own rating and advertising revenue. Yandex will have filled in the gap in its portfolio of services by using KinoPoisk as video-content aggregator", Voronin says.
Yandex official press-release has that the company will build on the relationship with the cinema industry stakeholders that KinoPoisk team has been successfully cooperating with. "Yandex has experience in building a service in cooperation with copyright holders. In 2010 the company launched a legal audio content service provided by top Russian and foreign labels", the release says.
All rights reserved by Rossiyskaya Gazeta.