Oil prices could reach $40 a barrel if Russia made deal with OPEC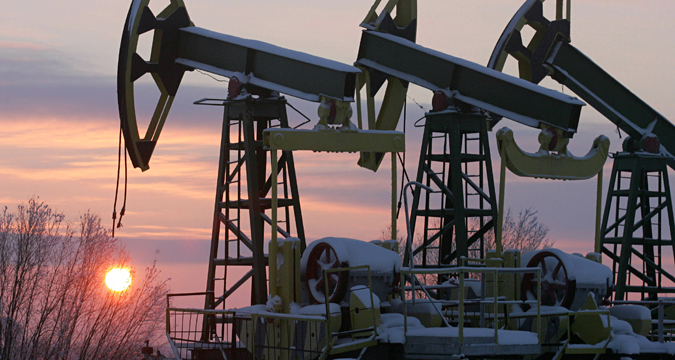 With oil prices at their current level, neither Russia nor the OPEC countries, can provide for the normal functioning of their economies.
Reuters
Analysts say that if Russia reduces its oil production by 5 percent, black gold prices may increase to $40 a barrel and over. However, the Russian government admits that it has no real control over production policy in private companies, though firms may reduce production themselves due to the fall in hydrocarbon prices.
Oil prices may increase if Russia is able to make a deal with OPEC on reducing oil production by a limit of 5 percent or by about two million barrels a day, according to expert analyst at MFX Broker Anton Krasko.
According to Krasko, considering that the current oil glut on the world market consists of only 1.5 million barrels a day, this will be enough to stabilize the market and return prices to at least the $40-a-barrel level.
On Jan. 28 Russian Energy Minister Alexander Novak announced that Russia had accepted an invitation to participate in the extraordinary OPEC summit in February. Novak says that Saudi Arabia and OPEC are preparing to discuss the possibility of reducing oil production by 5 percent.
Despite denials of this by representatives of the cartel, prices on Brent crude have increased to their highest level since the beginning of the year – $35.8 a barrel.
"What's important is not the minister's words but the position of Russia, Saudi Arabia and other large oil-producing countries, which have given hope to the disbalance in supply and demand on the oil market," explained Andrei Solozhkov, an analyst at investment company UFS.
Analysts note that another reason for the increase in oil prices could have been the U.S. Federal Reserve's recent decision to leave the key rate unchanged.
Trying to limit the budget deficit
Anton Krasko notes that with oil prices at their current level, neither Russia nor the OPEC countries, can provide for the normal functioning of their economies.
Russian Finance Minister Anton Siluanov said in late December that the finance ministry was basing its estimates on budget revenues in 2016 on an average price of $40 per barrel – a downward revision of the original projection, which based the budget on $50 per barrel.
Meanwhile, Saudi Arabia's budget deficit in 2015 reached $98 billion, or 15 percent of its GDP. According to Reuters, the kingdom's Finance Ministry has predicted a budget deficit in 2016 of $87 billion.
"Saudi Arabia's calculations about producers of expensive oil not being able to sustain low prices and consequently starting to reduce production have been proven wrong. Shale companies are doing everything to reduce the cost of production, which on average has decreased from $40-45 to $30-32 a barrel," said Krasko.
In his words, in such conditions it is necessary to make agreements with oil producers that are willing to talk and in this case Russia is the best solution for OPEC.
Market players will decide by themselves
However, the Russian government cautions that it will not be able to influence the reduction of oil production in the country, since the overwhelming quantity of energy resources is produced by private companies.
"In Russia the oil sector is mostly commercially oriented and is not under the government's direct control. It is regulated by the decisions of separate companies," said Deputy Prime Minister Arkady Dvorkovich at a press conference on Jan. 29 in Moscow, adding that it will be the market players themselves who decide whether or not to cut production.
Moreover, Russian analysts believe that currently it is not advantageous for the country to reduce its production volumes.
"There will be the risk that Russia will be replaced by Iran or Saudi Arabia," said Georgy Vaschenko, director of operations on the Russian capital market at Freedom Finance.
Iranian representatives have already announced their intention to increase oil production by one million barrels a day.
All rights reserved by Rossiyskaya Gazeta.