Russia-Singapore trade falls by nearly 30% in 2015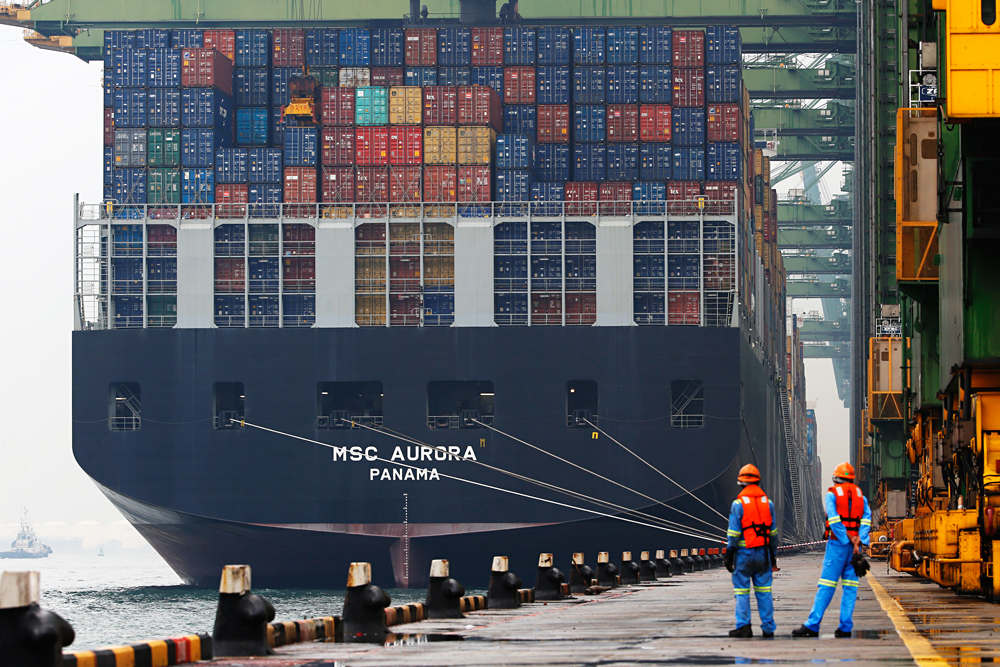 A PSA International port terminal in Singapore.
Reuters
Bilateral trade stood at $5.5 billion last year.
Russia's bilateral trade with Singapore fell by almost 30 percent to $5.5 billion in 2015, Andrei Tatarinov, Russia's Ambassador to Singapore told TASS.
"The tendency is quite explainable taking into account the general decline in the global economy, economic slowdown rates, etc.," Tatarinov told the news agency. "It is a natural process."
Russia's exports to Singapore in 2015 stood at $5.1 billion, while imports were valued at $439 million. Singaporean officials have long called for measures to correct the trade imbalance between the countries.
"We are interested in establishing cooperation with Singapore to launch their technologies at our companies, primarily in the Far East," Tatarinov was cited by the news agency as saying.
All rights reserved by Rossiyskaya Gazeta.