Luxury car sales in Russia increase despite economic woes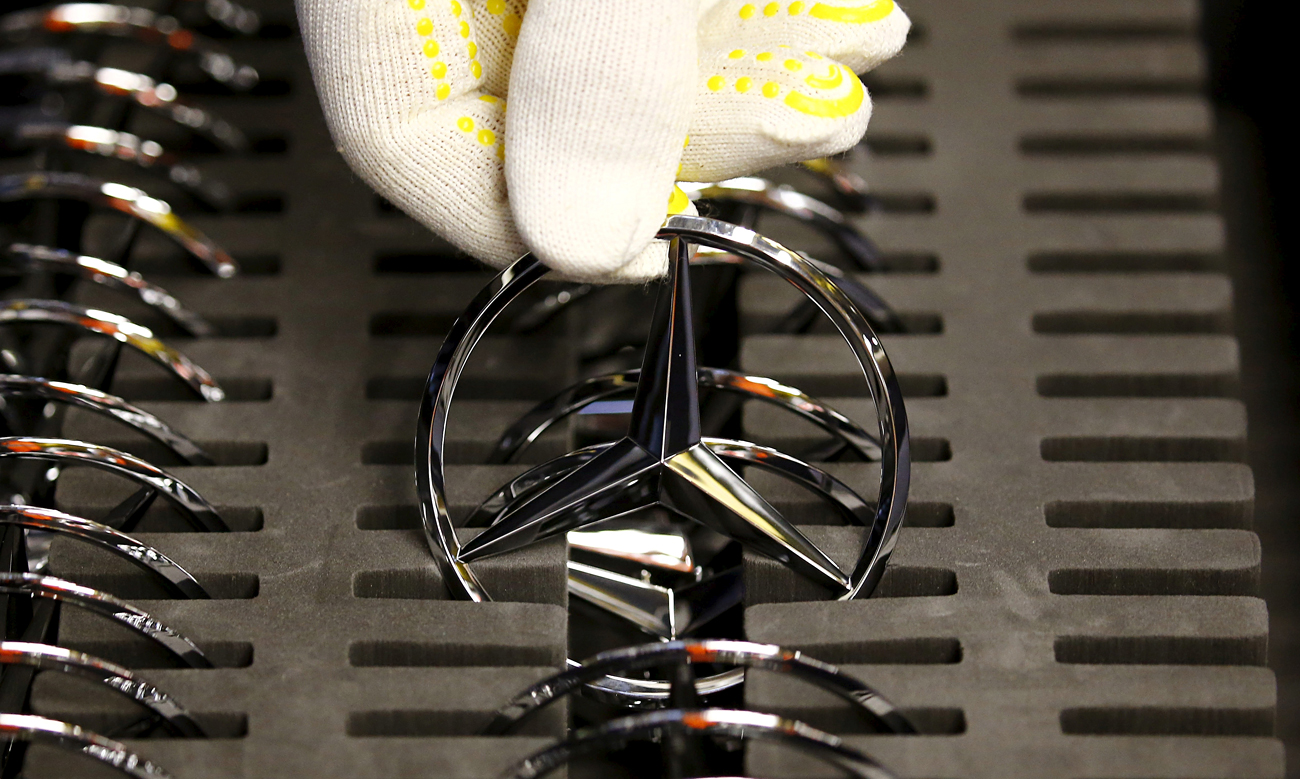 Luxury car sales in Russia grew 15% in the first quarter of 2017.
Reuters
On May 7, the analytical agency "Avtostat" reported a 15 percent rise in luxury car sales during the first quarter of 2017 in Russia, with most market activity concentrated in Moscow. The agency also released which manufacturers and models were the most popular among buyers.
According to data from "Avtostat," luxury car sales in Russia grew 15 percent in the first quarter of this year, despite the economic crisis. In total, roughly 350 luxury automobiles were sold, 70 percent of which came from Moscow and the Moscow suburbs. St. Petersburg is in second place with 24 luxury cars sold. The minimum price for a car to be considered "luxury class" is five million rubles ($87,500), but data show purchases upwards of 20 million rubles ($350,375). Russian news agency RIA Novosti explored the car preferences of wealthy buyers.
Mercedes-Benz Maybach S-Class
The Maybach is the most expensive version of Mercedes executive sedan. The model's sales lagged in winter with 27 purchases in January and 17 purchases in February. In March, however, 110 of these cars were sold. Its base cost varies between 7.82 million rubles ($137,000) and 13.3 million rubles ($233,000).
Maserati Levante
The base price for this crossover is five million rubles ($87,500), but it easily enters the luxury class thanks to its elite name and brand. The Levante outsold all other Maserati models, with 110 sales in comparison to the Quattroporte model's solitary sale.
Bentley Bentayga
This crossover sells for a minimum of 11 million rubles ($192,700), but with full performance improvements the cost rises to 16 million ($280,300). Despite the hefty price tag, the Bentayga made up 70 percent of Bentley purchases. The remaining sales came from passenger cars, all of which also cost over 11 million rubles.
Rolls Royce
While model-specific data is not available, the list of available Roll Royce models isn't particularly large, including models such as the Ghost and the Wraith. These luxury automobiles start at 20 million rubles ($350,375), but there is no concrete price — each is made by individual order. Nineteen Rolls Royce automobiles were acquired during the reported quarter.
Other models
Aston Martin, Ferrari, and Lamborghini had fewer sales, the models and prices of which are not available. Two Aston Martins were purchased, which can range from 10 million rubles ($175,000) to 27 million rubles ($473,000). Lamborghini and Ferrari each sold three cars, which can go for 11 million ($192,700) to 20 million rubles ($350,375), and 14 million ($245,000) to 27 million ($473,000), respectively.
If using any of Russia Beyond's content, partly or in full, always provide an active hyperlink to the original material.