RBTH: How has the structure of Russian-U.S. trade changed under the sanctions?
A.S.: The sanctions have certainly affected the Russian companies on the U.S. market. They mainly impacted on the financial sector and dual-use produce. However, such major export categories as ferrous and non-ferrous metals, fertilizers, and chemical products are being affected not by the sanctions but rather by the measures the U.S. is taking to protect its market. Russia is not the only country affected in this respect, it also goes for other countries whose produce constitutes a sizable share of the U.S. market.
For example, the steel industry regularly gets subjected to anti-dumping probes initiated by a group of U.S. companies which believe that their interests have been infringed. These inquiries waste a lot of effort, time, and money, and they affect the production rates. Overall, Russian exports to the U.S. have been growing noticeably in the past few years, and this trend is set to continue now that the ruble exchange rate has stabilized.
The sanctions per se have not affected the exports in any significant way, growth continues across the board. The imports have been affected by the counter-sanctions (the ban on agricultural and food imports), and also by the reduction in consumer demand due to the weakening rouble.
RBTH: How possible is it that new sanctions will be introduced, and what effect might these have?
A.S.: I think everyone has realized by now that the sanctions are not having the intended effect. In terms of applying pressure on Russia, they are nothing but a complacency move by those who imposed them. The sanctions are backfiring on those who are implementing them. For example, the volume of Russian financial services in the U.S. is growing, whereas the volume of U.S. financial services in Russia has shrunk significantly. This imbalance is a result of the restrictive measures introduced by the U.S. in the financial sector for the purpose of boosting domestic companies' financial exports.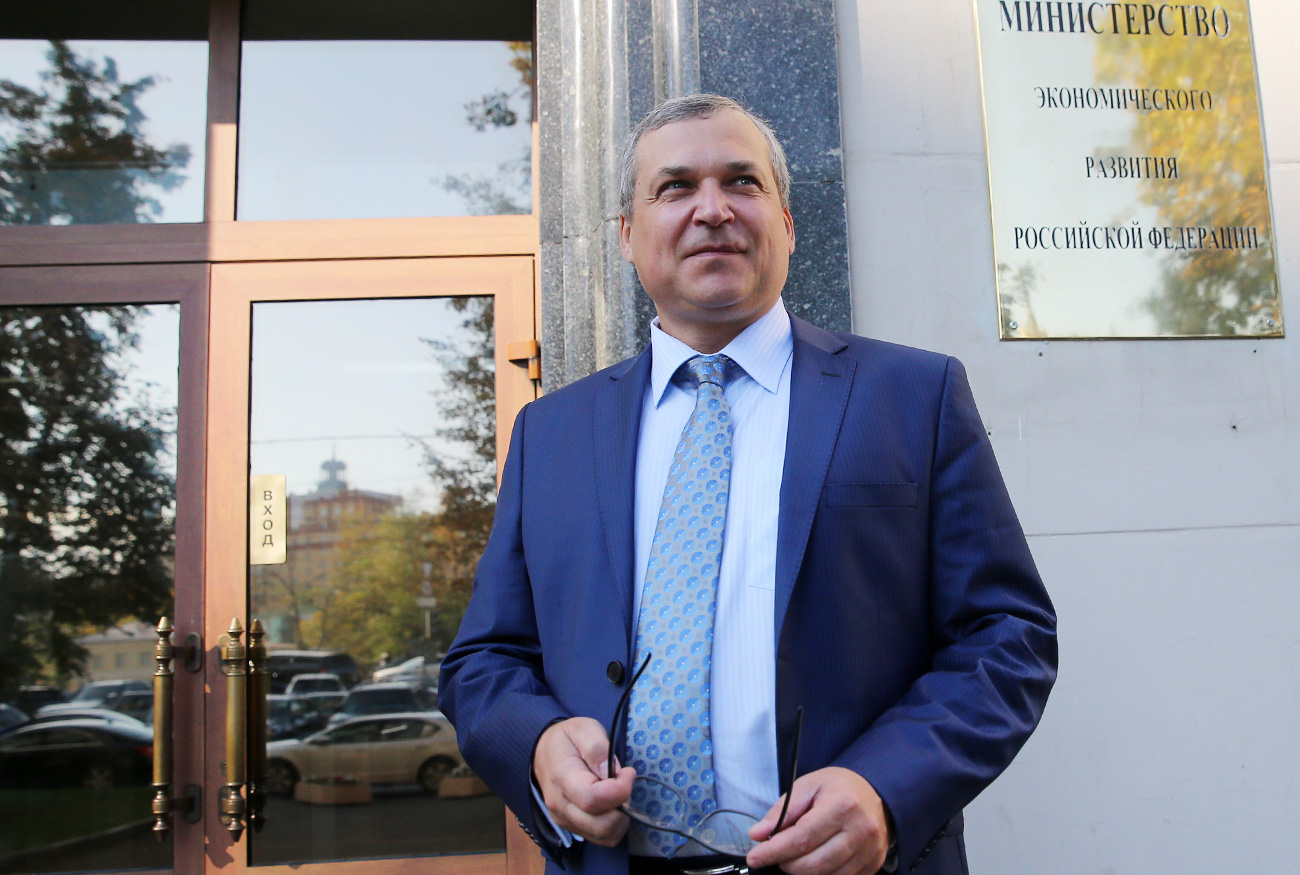 "The volume of Russian financial services in the U.S. is growing, whereas the volume of U.S. financial services in Russia has shrunk significantly." Photo: Alexander Stadnik, Russia's new trade envoy to the US. Source: Anton Novoderezhkin/TASS
RBTH: Russia is currently among the world's leaders in software exports. Are Russian IT companies competing successfully on the U.S. market?
A.S.: The share of software exports in the overall volume of Russian exports has been growing in the past several years, primarily thanks to the sector's higher-than-average growth. Software exports, including software development services, accounted for 1.1 percent of all Russian exports in 2014 (compared to one percent in 2013, 0.88 percent in 2012, and 0.8 percent in 2011). In 2015, the figure stood at 1.7 percent.
According to different estimates, Russian IT exports may currently amount to between $2 billion and $7 billion. Some 40 to 50 percent of all software exports are presumed to be destined for the U.S.
RBTH: Oil products account for a significant share of Russian exports to the U.S. Has the U.S. shale revolution affected the structure of Russian exports in any way? Has the Russian imports substitution policy had any effect on trade between the two countries?
A.S.: In 2014, when the crude prices plummeted from $100 to $30 per barrel, the number of oil rigs in operation shrank from 2,000 to 500, the lowest figure on record. The reason was simple: High production costs of shale and traditional crude in the U.S. During that period Russia was increasing oil exports to America.
However, the past two years have seen a qualitative technological leap in well yield optimization and cost reduction. The number of wells started growing again, but crude output almost returned to the pre-crisis levels because of the higher well yields. This means that oil prices are unlikely to grow in the near future; in fact, they may actually drop to $30 per barrel again.
At the lowest oil price point, Russian companies were marketing aggressively and managed to increase sales significantly, filling the vacated market niches. Now that the prices have bounced back, our companies are trying to retain their customers and secure the positions gained. The question is whether U.S. producers will manage to lower their cost to such an extent that they will be able to start driving foreign competition out. In addition, for some U.S. states, such as Alaska and Hawaii, Russia is historically the largest oil supplier thanks to the long history of trade.
Russia is also a key trading partner for Louisiana, Hawaii, Alaska, Washington, Alabama, and Texas. Last year alone, Russia exported $2.5 billion's worth of commodities each through Louisiana and Texas.
RBTH: Do Russian businesses find it difficult to operate on the U.S. market? How huge is the bureaucratic pressure? One prominent example is Dodo Pizza, the Russian pizza chain which managed to get a foothold on the American market. Are there many more such success stories?
A.S.: If we are to speak about established companies and brands, the Russian IT sector in America is represented by Kaspersky Lab, ABBYY, Mail.ru, Yandex, Cognitive Technologies, Acronis, and Parallels. In transport, there are Aeroflot, Sovcomflot, and Volga-Dnepr. In public catering, Teremok and Stolle Bakery. Famous Russian brands are Pobeda chocolate and Krasny Oktyabr sweets, as well as the Russian Standard and Beluga vodkas, Russian caviar and honey. There are also Lukoil and HaloPolymer, Russian chemical products and fertilizers.
Success stories of Russian-U.S. cooperation encourage other companies to work on the U.S. market, and they also have an effect on the sanctions. There are many more such examples, involving both new and already established companies, and they create this image that all things Russian are of high quality, tasty, useful, and reliable.
RBTH: How easy is it for U.S. entrepreneurs to do business in Russia? What do they praise or complain about?
A.S.: The sanctions have certainly affected the U.S. companies operating in Russia, forcing many of them to close their offices. Because of its controlling procedures America effectively restricted access to the Russian market for its own companies. Yet the Americans understand that Russia is a strategic partner, so many businesses have retained their representative offices in the country.
If using any of Russia Beyond's content, partly or in full, always provide an active hyperlink to the original material.