Vacationers sunbathe in the final rays of the setting sun on the beach in Professor's Corner, Alushta.
Vladimir Sergeev/RIA Novosti
When the summer rears its head in Russia (this year we are still waiting for it in Moscow) it's time to take a break from work and book a holiday to warmer climes. The Black Sea is an incredibly popular destination: Last year nearly 16 million Russians descended on the region's beaches, while around 21 million are expected to travel there in 2017.
Based on data of purchased trips provided by the Level.Travel online service, RBTH came up with a list of the most affordable holiday destinations popular among Russians - so any foreigners mulling over a trip to the country who don't want to break the bank should have a gander.
Adler (Krasnodar Region)
Adler / Global Look Press
This Black Sea town was one of the most popular resorts during the Soviet times and continues to attract scores of visitors today. There are many cheap hostels, five-star hotels, and spa resorts - not to mention exciting nightlife and great sightseeing opportunities.
A former host of the 2014 Olympics, today the city of Adler is an improved version of its former self, with many cafes, bars, and an improved infrastructure and transport system. Aside from the Olympic Games venues, Adler is also known for its dolphinarium, monkeys, and Sochi Rollercoaster Park.
According to Level.Travel, last year almost a half of their clients (48 percent) purchased a vacation package to Adler, costing an average of 36,300 rubles ($606). This year Adler got a little bit cheaper due to Turkey once again becoming a popular holiday destination among Russians. Now a one week escape tour to Adler for one person costs around 20,000 rubles ($333).
Krasnaya Polyana (Krasnodar Region)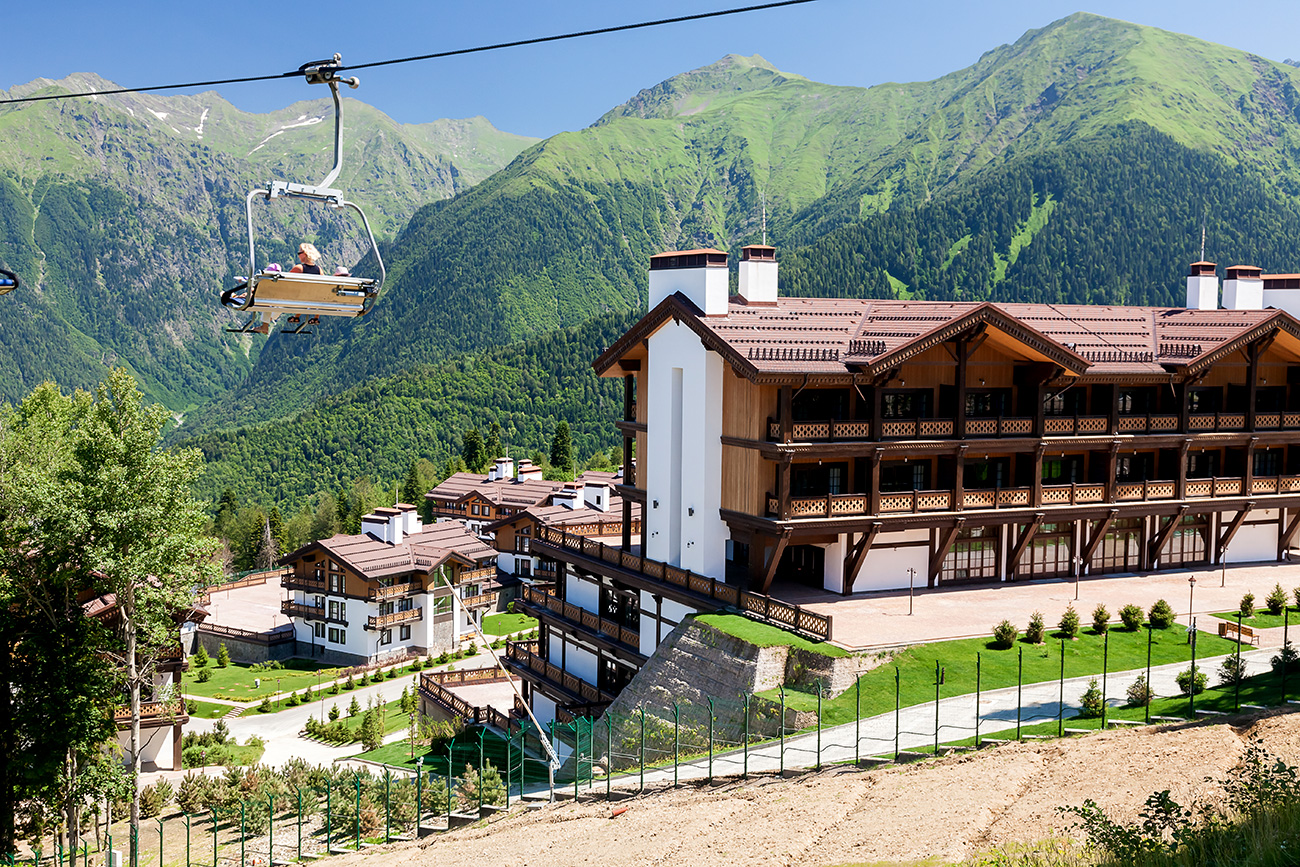 Krasnaya Polyana / Vostock-Photo
The second most popular destination among Russians is Krasnaya Polyana. Located an hour away from Adler, it is packed with snowboarders and skiers during winter, and full of people seeking other activities during the warmer months. It's considerably cheaper in the summer and the climate is pleasant, which makes hiking into the lofty mountains a pleasure. Rafting and bungee jumping are also available for adrenalin junkies.
For those who want to spend time relaxing near the water, there is a beach at the Roza Khutor resort with transfers ferrying tourists back to Adler.
The average cost for a vacation package to Krasnaya Polyana this year is around 22,000 rubles ($366).
Olenevka (Crimea)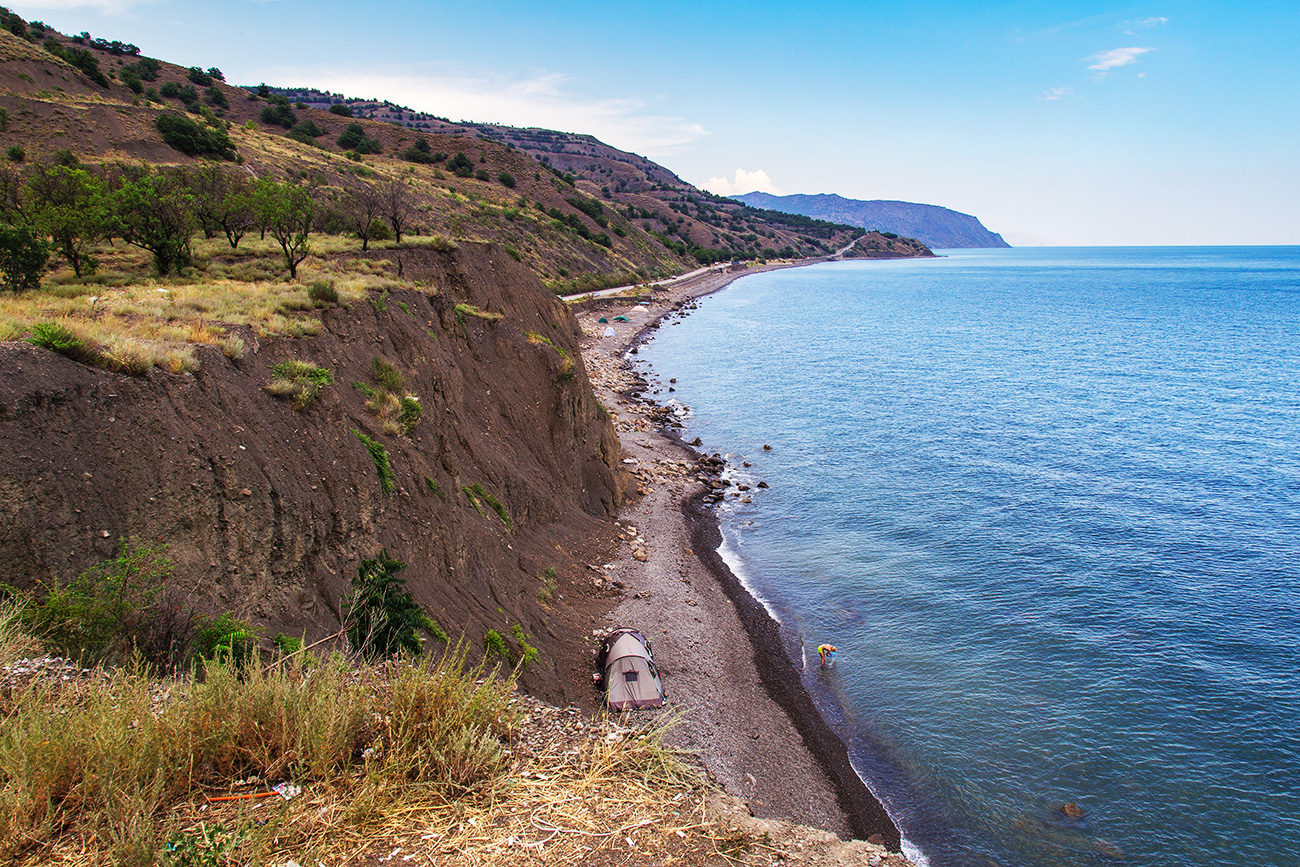 Olenevka / Vostock-Photo
Olenevka is a small village on Cape Tarkhankut in the western part of Crimea. It's among the cheapest choices for a seaside holiday in Russia. The average cost for a package tour here is around 13,300 rubles ($221).
This cosy resort located in an ecological area is ideal for those looking for a calm and peaceful place to relax. Unique climate conditions and sandy beaches also attract scuba divers and surfers.
There are no swanky hotels here – accommodation options are largely provided by the locals, mini hotels, and hostels.
Alushta (Crimea)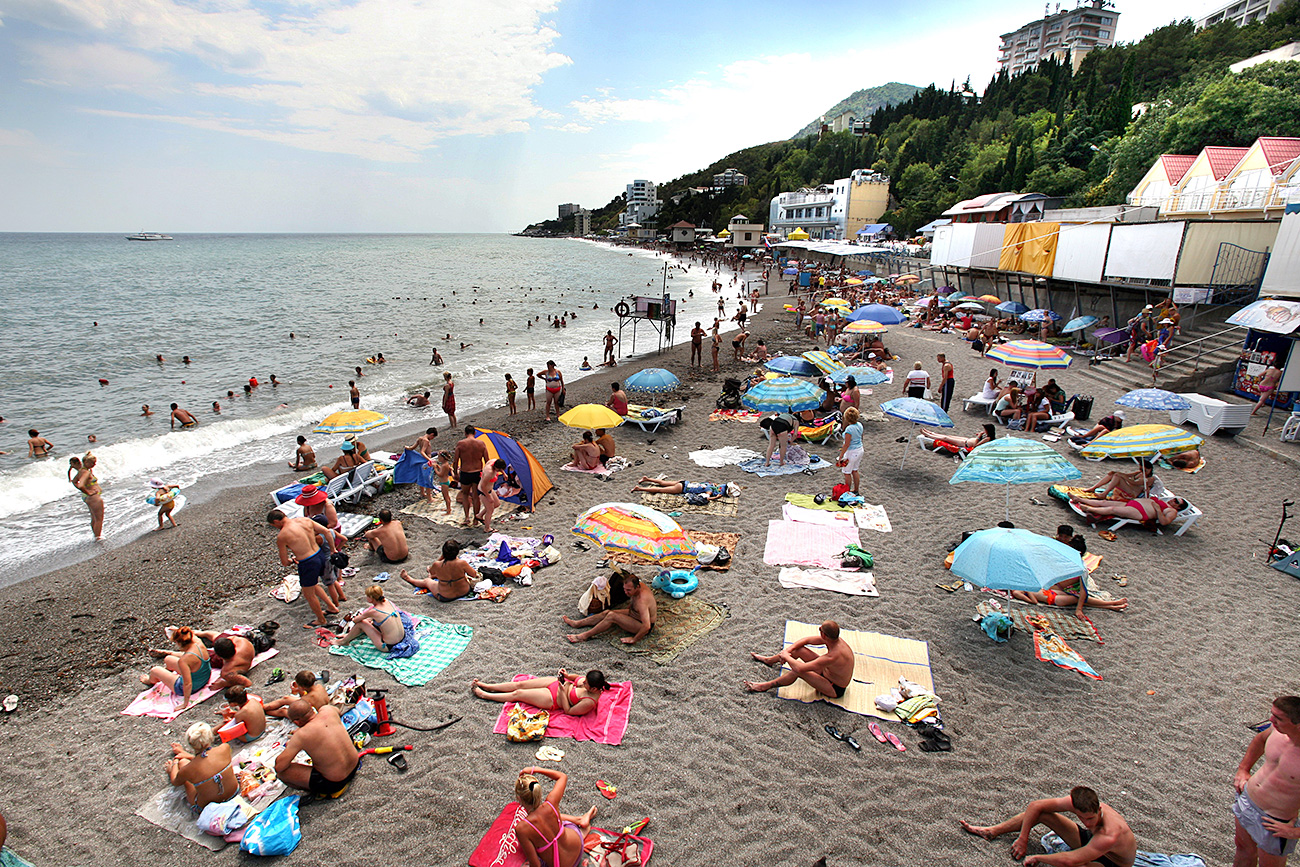 Alushta / Taras Litvinenko/RIA Novosti
One of the largest Crimean resorts, Alushta is almost on a par with the well-known resorts of Yalta and Sochi. Thanks to its unique climate it attracts thousands of tourists every year. Alushta's sanatoriums treat respiratory, cardio-vascular, and nerve problems.
The city dates back to the 6th century when Byzantine Emperor Justinian ordered the construction of the Aluston fortress here, which later turned into an important center for trade. Today Alushta still preserves its ancient history and the fortress ruins in the city center are certainly worth a look.
An average cost for a package tour to Alushta this summer will set you back around 35 to 40,000 rubles for a two week stay ($583-667).
Malorechenskoye (Crimea)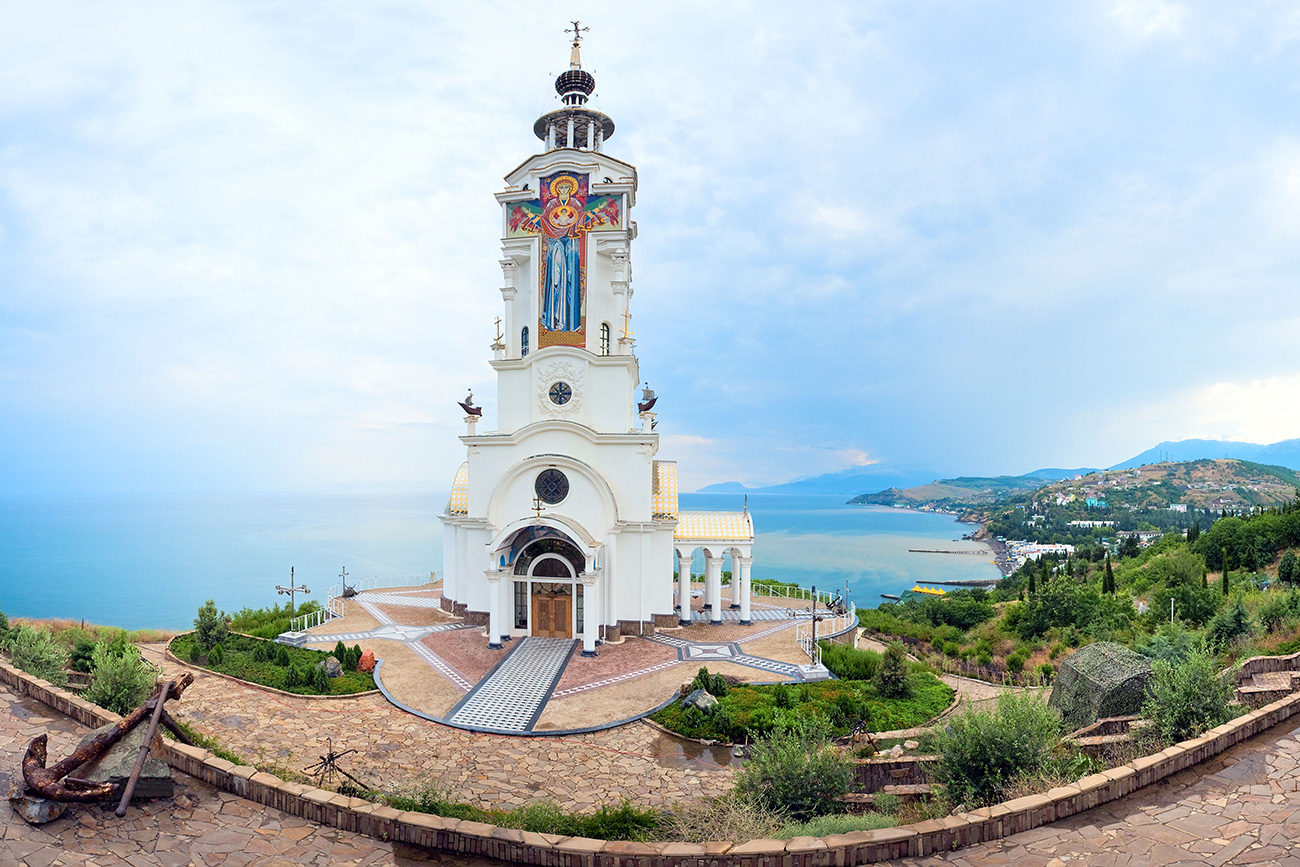 Malorechenskoye / Legion Media
The small bucolic village of Malorechenskoye in Crimea is located between Alushta and the town of Sudak. Surrounded by gardens and vineyards in a stunning valley boasting a river and soaring mountains, this village is one of the most picturesque resorts in Crimea. There are hotels for those who prefer comfort and many camping sites for nature lovers. Hiking, scuba diving, cycling, and rock climbing are all on offer.
While a package tour to Malorechenskoye costs an average of 14,200 rubles ($236), one can find really cheap offers for no more than 5,000 rubles ($83). According to Level.Travel, this summer there was a five day holiday package available for one person without breakfast for just 4,200 rubles ($70).
If using any of Russia Beyond's content, partly or in full, always provide an active hyperlink to the original material.