Agriculture is one of the sectors experiencing a boom due to sanctions.
Vitaliy Timkiv/RIA Novosti
Every cloud has a silver lining, and it's no different in Russia - especially if you're a foreign investor. The crisis, embargos, tense relations with the West...get canny and you can use these negatives to your advantage.
For quite some time now, it's been clear that the economy of any particular country can no longer exist autonomously: Economic partnerships and investment tie countries and continents together providing the basis for international business-alliances.
With the sanctions war and general economic downturn in Russia, investors have become cautious of pumping money into the country, but where there is crisis, there is always opportunity. RBTH looks at some of the potential business benefits foreigners could latch onto at the moment.
Which sectors to look at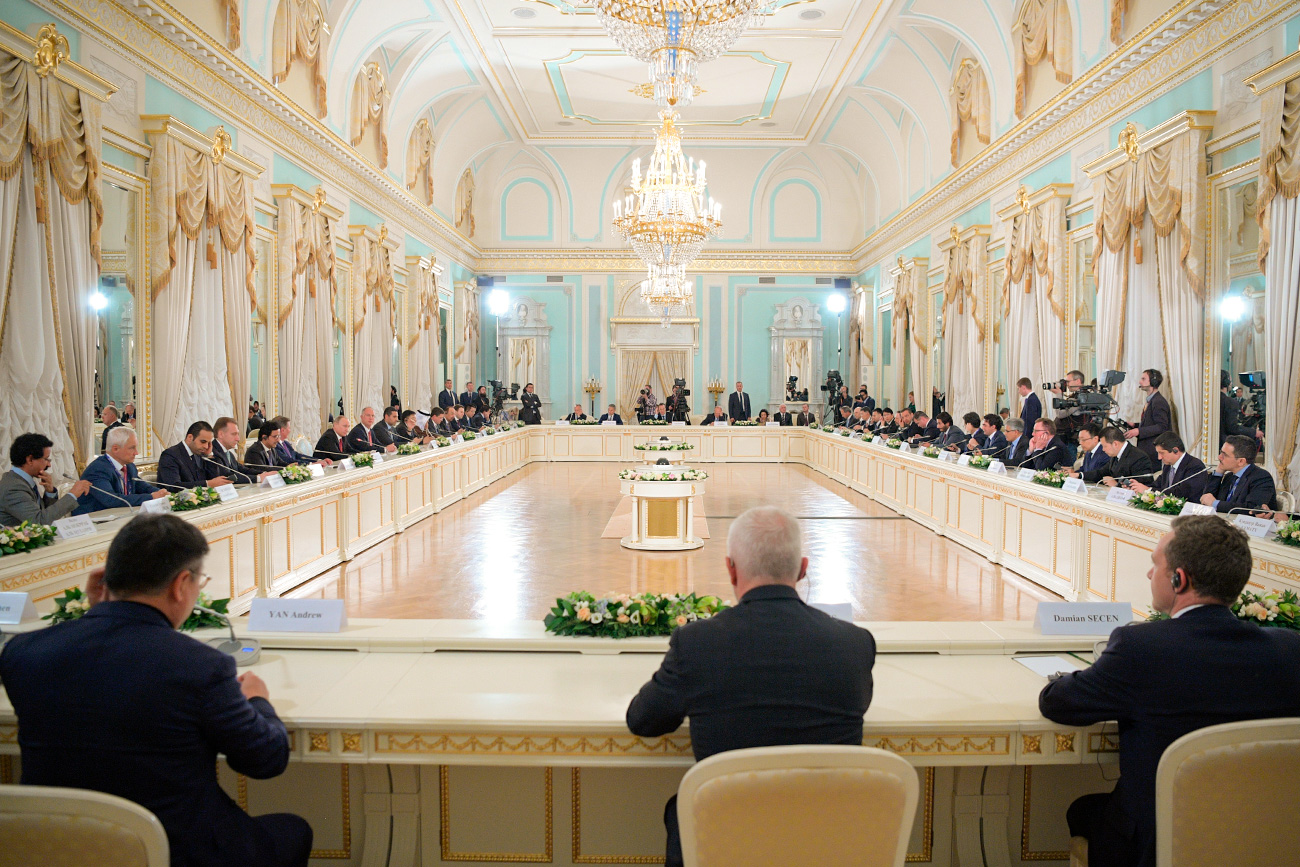 Russian President Vladimir Putin meets with representatives of international investment community, St. Petersburg. Source: Alexei Druzhinin / RIA Novosti
According to Anastasia Nevskaya, a research fellow at the Institute of World Economy and International Relations of Russian Academy of Sciences, there are two main sectors that foreign businessman should currently keep an eye on.
The first one is agriculture. It's experiencing a boom due to sanctions and import-substitution efforts. Domestic production, equipment sales, and related businesses are growing and entrepreneurs have every opportunity today to join in the game by investing in Russian production.
The second area is IT. Russian expertise in mathematics and programming is highly valued globally and with artificial intelligence becoming a competitive advantage for internationally-oriented companies, cooperation with specialists from Russia promises potential benefits. Three to five times less expensive than American ones, Russian professionals are no less competent and can initiate advanced projects, whether it be for specific one-time tasks or start-up technologies.
Mixing the two together might also be successful in the long-term. As more and more countries rethink their approach to food production and farming, using cutting-edge technologies to get away from unsustainable production is a rational way out, thinks Kendrick White, founder and general director of Russia-focused investment consultancy Marchmont Capital Partners.
Positive factors at play
Getting it right when entering a Russian market is tricky and whether one's business or investment gets successful always depends on location, initial investment, and the area of interest. "There are a lot of free niches on the market, from high technology production to street food or street retail," explains Artem Deev, leading analyst at the Moscow-based AMarkets financial consultancy. Finding these niches is key.
For instance, export on the Russian e-commerce market is witnessing striking growth. According to Russian import and export eCommerce delivery provider Shiptor.com, Russian goods are becoming increasingly popular among Western consumers. It's estimated that the value of material products exported from Russia via online platforms and marketplaces will increase from $2 billion in 2016 to $4 billion by 2020.
Clothing, footwear, crafts, auto accessories, and electronics from Russian small and medium enterprises have emerged out of nowhere and without foreign investment - but quickly caught the attention of foreign consumers due to the low price and high quality. Supporting such businesses can be profitable for investors, thinks Andrei Lyamin, director of development at Shiptor.com.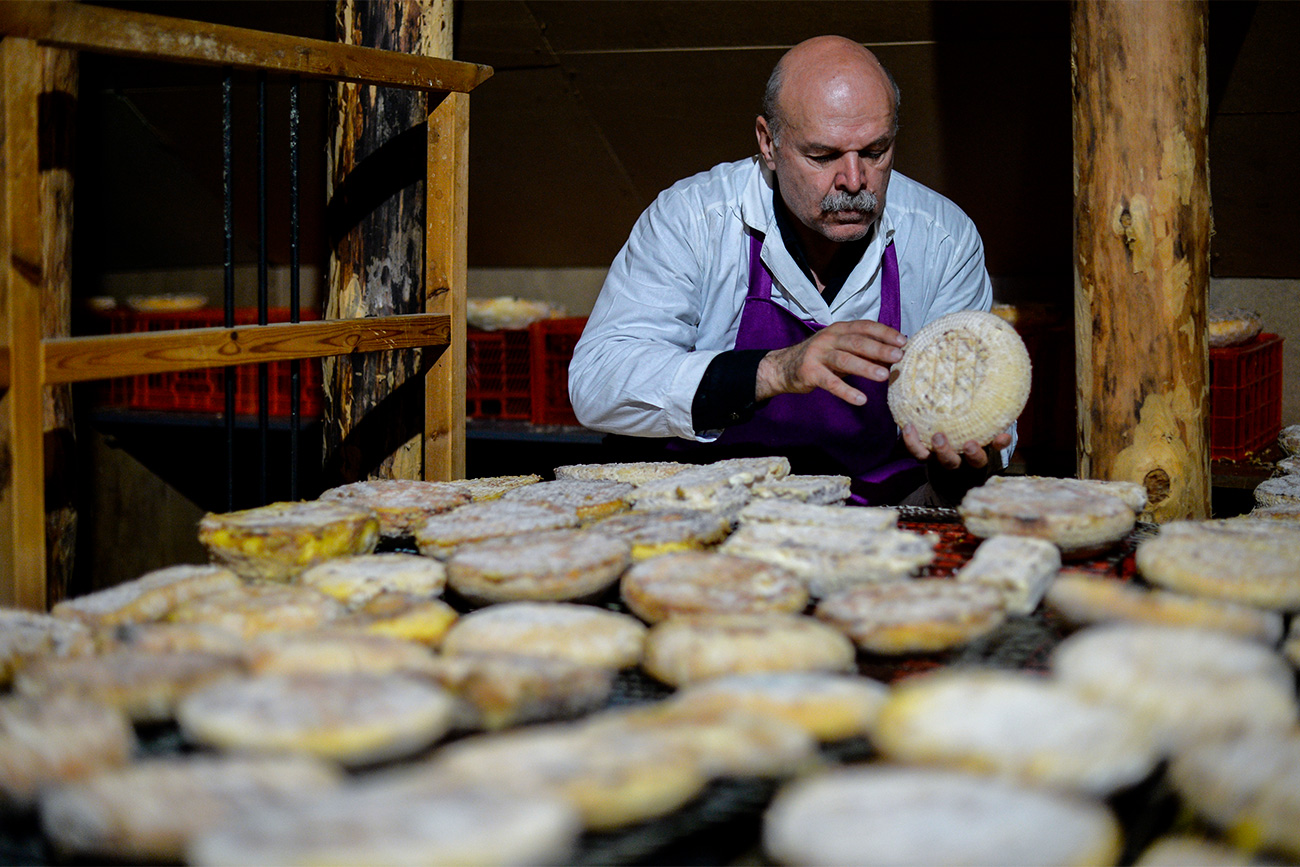 Opportunities are likely to remain in spheres that have import substitution potential, such as cheese production. Source: Alexey Filippov / RIA Novosti
Frankly, with the low likelihood that sanctions will be lifted soon, opportunities will remain in those spheres that have import substitution potential, says Dimitri Elkin, Partner with Twelve Seas Capital, a private equity fund focused on cross border transactions in the former U.S.S.R. Automotive, civil aircraft engineering, timber, machine building for agriculture, high road engineering, etc. – all these areas will increasingly experience a rise of domestic producers. By 2020 the share of these sectors in Russian imports is forecasted to decline considerably, as estimated by Russian public investment holding Sistema Finance.
"The fall in value of labor in Russia have made it more profitable to get involved in businesses that require a lot of 'hand' power," adds Deev. In this respect starting a textile production, technology business, or even an agricultural enterprise might be a good option.
Making use of global networks
As the world moves towards a so-called "gig-economy" one should also consider establishing ties with like-minded professionals across borders, including in Russia.
Given that making contacts and finding potential partners do not have any upfront costs, it's a great way to boost a business by adding cutting edge technology from Russia or any other sort of expertise that could contribute to one's project.
"Forget about politics – it's a waste of time. Seek out peer-to-peer connections," recommends White, who has more than 20 years' experience of doing business in Russia.
If using any of Russia Beyond's content, partly or in full, always provide an active hyperlink to the original material.