Wing to wing: Why did a Russian jet 'greet' a U.S. aircraft over Black Sea?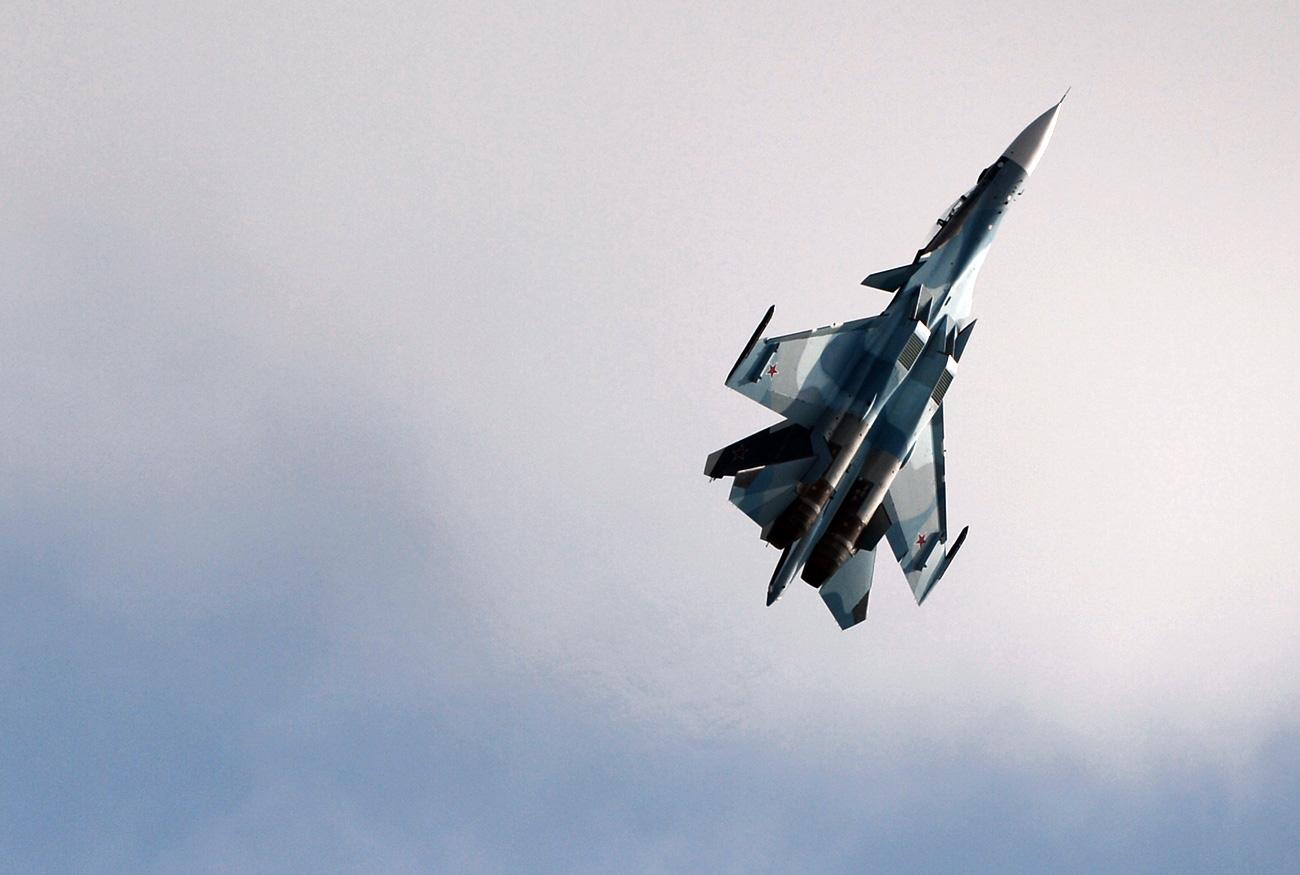 Russian Su-30 'greeted' U.S. aircraft over Black Sea.
Mikhail Voskresenskiy/RIA Novosti
On May 9, a Russian Su-30 naval aviation fighter forced an American P-8A Poseidon reconnaissance aircraft to leave Russian airspace over the Black Sea. However, experts point out that the Russian pilot did not have the right to perform stunts near the American aircraft.
The Russian Su-30 performed a series of aerobatics maneuvers six meters from the P-8A Poseidon and forced the foreign plane to leave Russian airspace. Later, Russia's Defense Ministry described the pilot's maneuvers in the immediate vicinity of the U.S. plane as a "greeting."
Written and unwritten code of conduct in the air
The rules of the sky dictate that in situations similar to the above, fighters should approach reconnaissance aircraft "wingtip to wingtip" and fly in parallel, former naval aviation commander of the Russian Navy Col-Gen Vladimir Deyneka explained to RBTH.
"Last year, there was an incident when a Su-27 even simulated a missile attack on a NATO aircraft over the Baltic Sea. The Russian aircraft caught up with the foreign plane, turned its 'belly' to it, showing its missiles, and then flew away. This is what's called an aerial escort. Thus, the fighter shows that in the event of aggressive actions it's ready to strike," defense columnist for the Izvestia newspaper Dmitry Safonov told RBTH.
He recalled that when Tu-95 strategic bombers were flying near Alaska, they were escorted by American F-16 aircraft, which too showed that they were able to use weapons at any moment if Russian aircraft changed course and entered U.S. airspace.
"If an aircraft enters another country's airspace, it will be forced to land: A fighter will 'tailgate' it (similar to what road vehicles do). But it's unlikely to use missiles since it could lead to a Third World War," Safonov said.
Deyneka pointed out that Moscow and Washington had an agreement, dating back to 1972, on the prevention of air incidents. It sets out rules of conduct, i.e. what is permitted and what is not. "Thus, a pilot who is being pressed by fighters should understand in which situation he has the legal right to respond in order not to provoke a military conflict and in which, to fly away or land the aircraft," he said.
Are maneuvers near foreign aircraft legal?
Russian pilots are not allowed to traverse the course of a ship at sea or an aircraft in the air, TASS military analyst Viktor Litovkin told RBTH.
"Performing aerobatics maneuvers next to another plane is nothing more than military bravado. Supermaneuverable Su-30 fighters have provided pilots with opportunities that no other aircraft in the world can provide. That is why they sometimes lose their heads and get carried away," he said.
At the same time, technically the pilot did not violate any rules since he accomplished the combat mission.
"The pilot 'pushed' the foreign plane outside his territory, did not lose his aircraft, did not provoke a conflict and returned to the base. That is the first task of an interceptor fighter. I don't know for sure if pilots are given a bonus in cases like these, but, generally speaking, it's a plus for the pilot," the analyst added.
'Professional and within the code of conduct'
During the years of the Barack Obama administration, Russia and the U.S. bitterly criticized each other for similar incidents. However, today the political climate has changed, Safonov pointed out, and "mundane" military situations no longer create a wave of indignation among the military.
For instance, North American Aerospace Defense Command (NORAD) spokesperson Ashley Peck said the Russian bombers' actions over Alaska were professional and within the code of conduct in the air.
"Trump advocates relations of partnership, whereas the Obama administration called Russia the main threat to peace. All our mutual accusations during incidents like these were aimed solely at forming one or another point of view. Thankfully, now aggression towards each other has lessened," Izvestia defense columnist Dmitry Safonov concluded.
If using any of Russia Beyond's content, partly or in full, always provide an active hyperlink to the original material.