5 facts about Russia's massive 'surface combatant' naval warships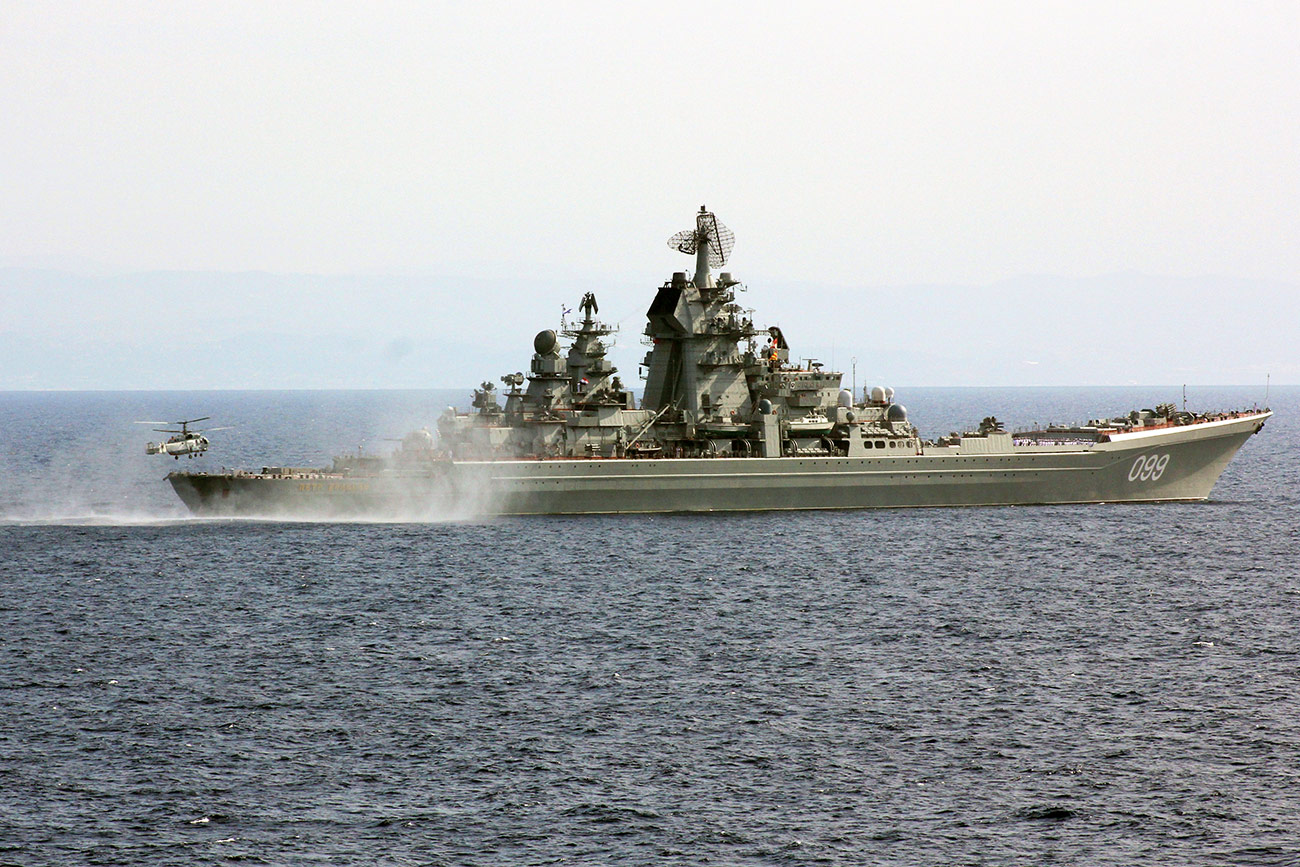 Pyotr Veliky heavy nuclear-powered guided missile cruiser.
Andrey Luzik/RIA Novosti
The United States has the biggest aircraft carrier fleet in the world. Yet Russia boasts the most - and largest - Kirov-class battlecruisers.
1. Thanks to these ships, Washington unretired its Iowa-class battleships.
The Reagan Administration just couldn't allow Moscow to have the largest surface combatant fleet in the world.
From 1981 to 1988, the U.S. Navy spent more than $1.7 billion modernizing the country's World War II-era battleships. But these attempts weren't as successful as the president expected and four Iowa-class ships became a costly burden for the Pentagon.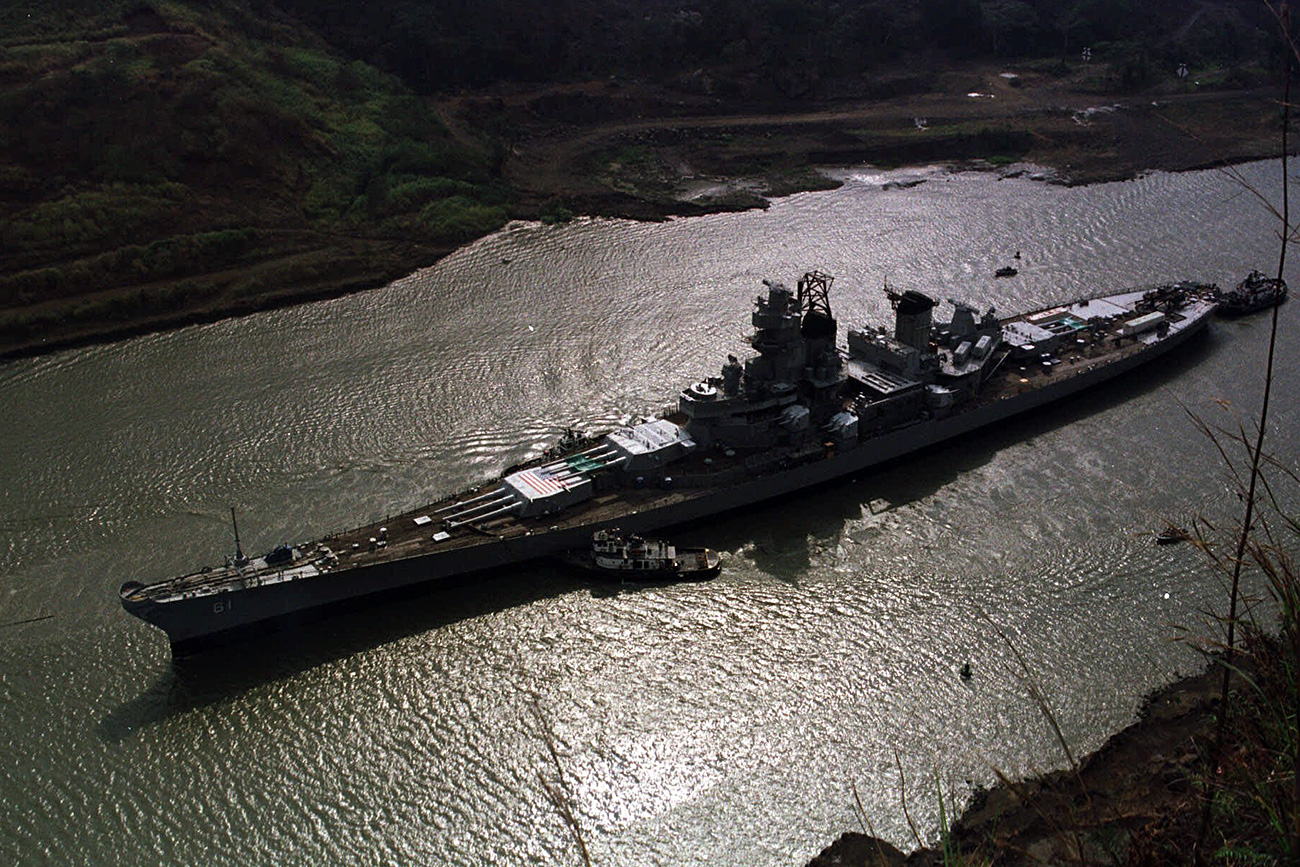 The USS Iowa crosses the Panama Canal at Gaillard Cut near Panama City, March 27, 2001. / AP
They were decommissioned after the end of the Cold War and today these vessels serve as maritime museums in America.
2. Artillery systems and missiles dominate the exterior of the Kirov-class battlecruiser "Pyotr Veliky." There are many other weapons inside it, too.
Its knockout power comes from 20 long-range anti-ship missiles: SS-N-19 '"Shipwrecks" (NATO codification).
These monsters reach 7.5 tons in weight (with 700 kilo warheads) and can hit targets at an altitude of 17 km.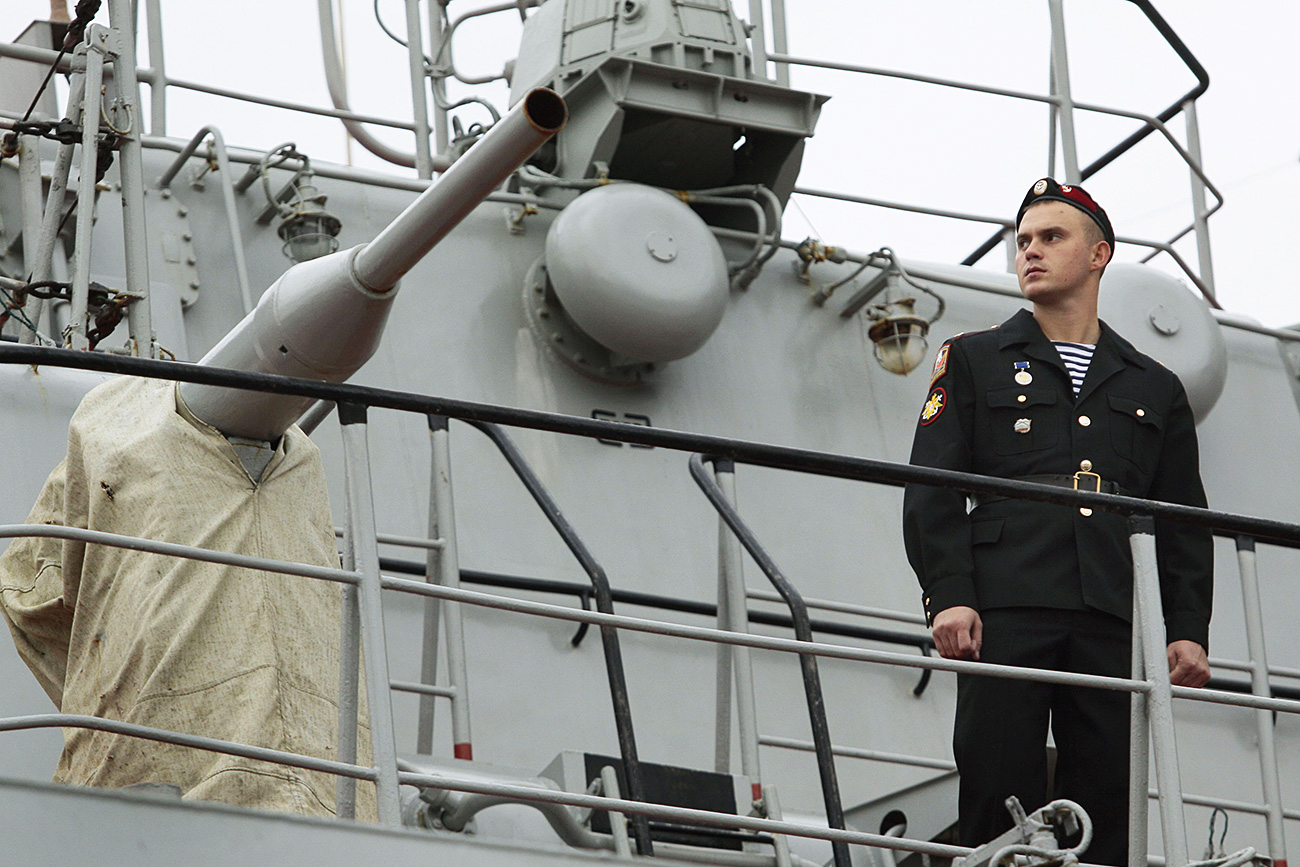 The heavy nuclear missile cruiser of the Northern Fleet 'Pyotr Veliky' (Peter the Great). / Global Look Press
This weapon system was Russia's first to be installed with artificial intelligence.
How does it work? Once a number of Shipwrecks are launched from a battlecruiser they operate together as a team, and home in on their targets in a squad formation at supersonic speeds.
3. Pyotr Veliky's air-defense system is similar to the stationary one that was used to defend Russia's capital Moscow a couple of years ago.
It's loaded with scores of telephone pole size S-300FM "Fort" missiles that can hit cruise and anti-ship missiles hundreds of miles away - even if they're heading towards a ship at supersonic speeds.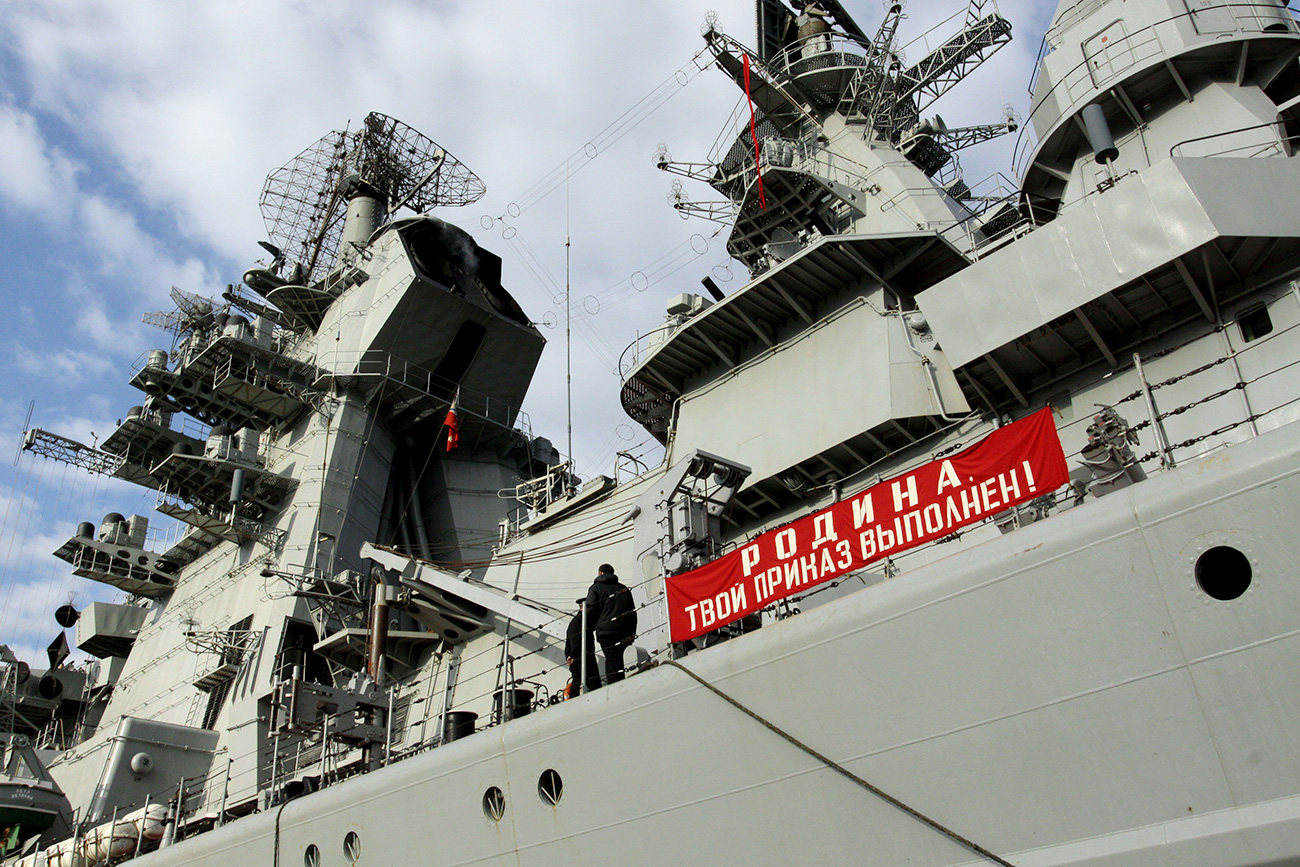 Heavy nuclear missile cruiser 'Pyotr Veliky.' / ZUMA Press/Global Look Press
Well, if enemies' rockets, jets, bombers do miraculously manage to get past a S-300FM missile, the naval "Tor" missile can step in and destroy the remaining targets.
4. It can also fight enemies below the sea.
Pyotr Veliky is equipped with anti-submarine capabilities as well. It has a helicopter deck capable of operating Ka-25 or Ka-27 anti-submarine helicopters. They can be armed with torpedoes and depth charges to eliminate hostile submarines.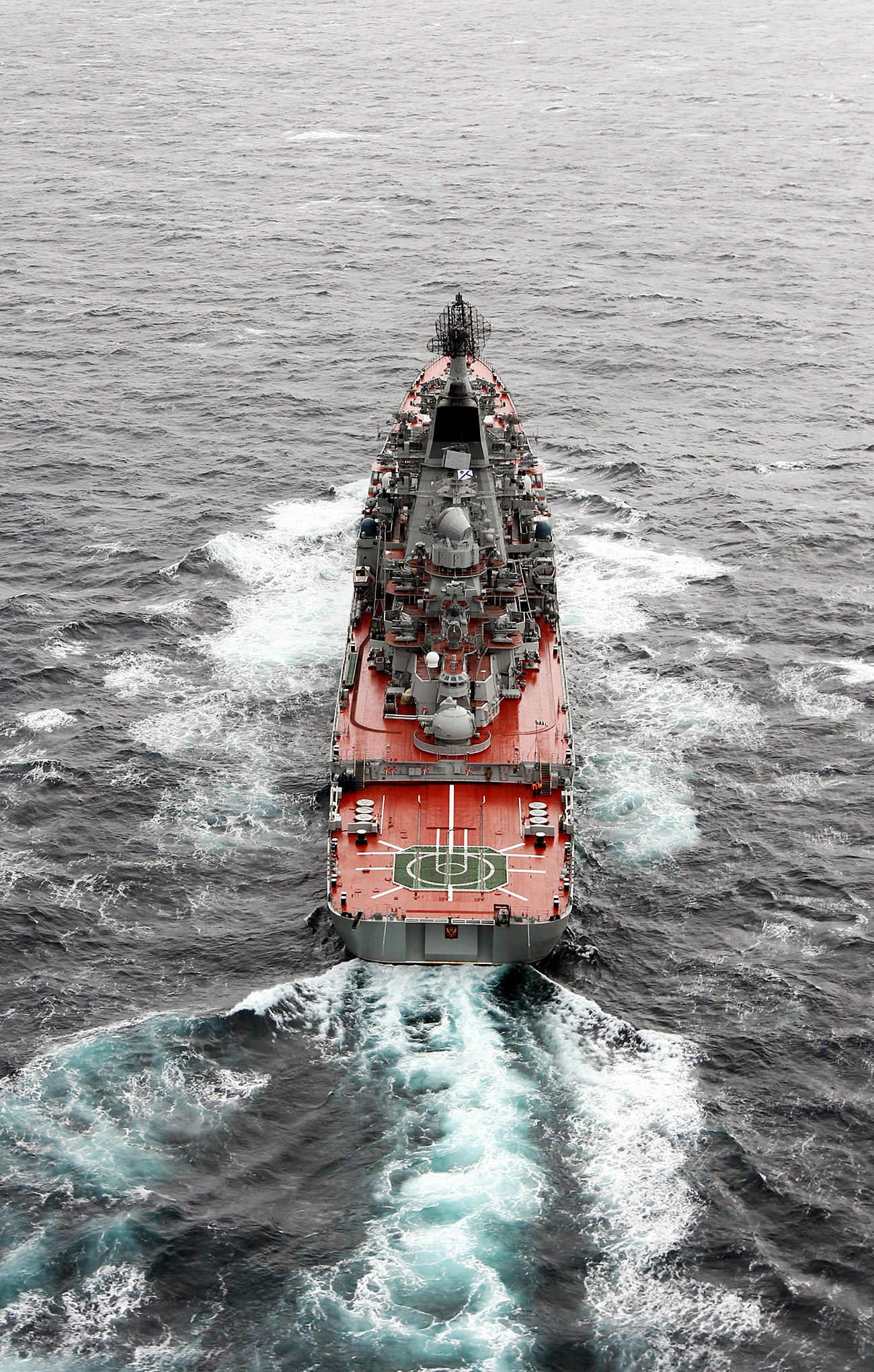 Heavy nuclear missile cruiser 'Pyotr Veliky.' / Andrey Luzik/RIA Novosti
5. The ship will soon be reinforced with Russia's first hypersonic anti-ship missiles - "Zircon" - not to mention the newest supersonic cruise missiles (P-800 "Onyx") and "Kalibr" cruise missiles that can hit targets 2,500 km away.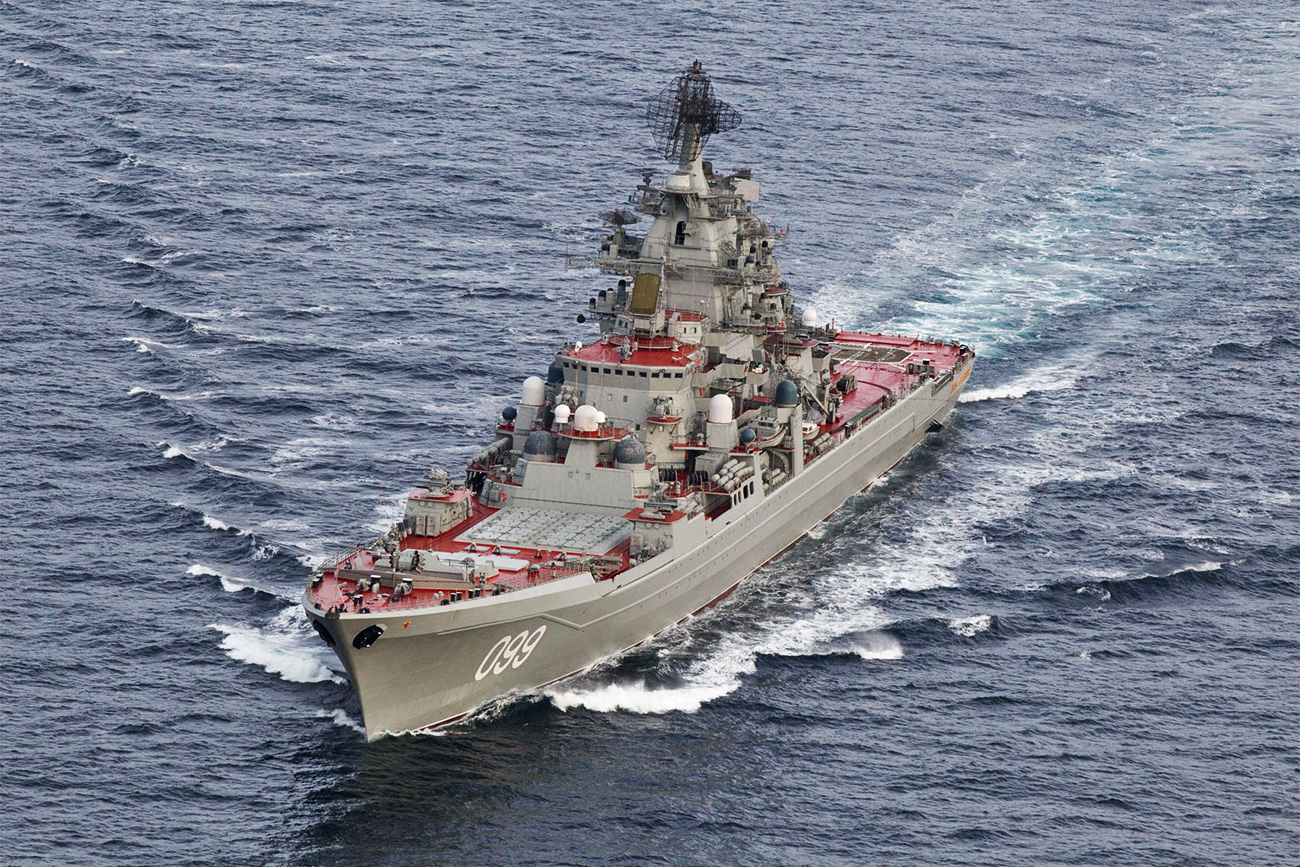 Heavy nuclear missile cruiser 'Pyotr Veliky.' / RIA Novosti
These upgrades will happen from 2019 to 2022.
If using any of Russia Beyond's content, partly or in full, always provide an active hyperlink to the original material.