Russian army to be beefed up with anti-chopper mines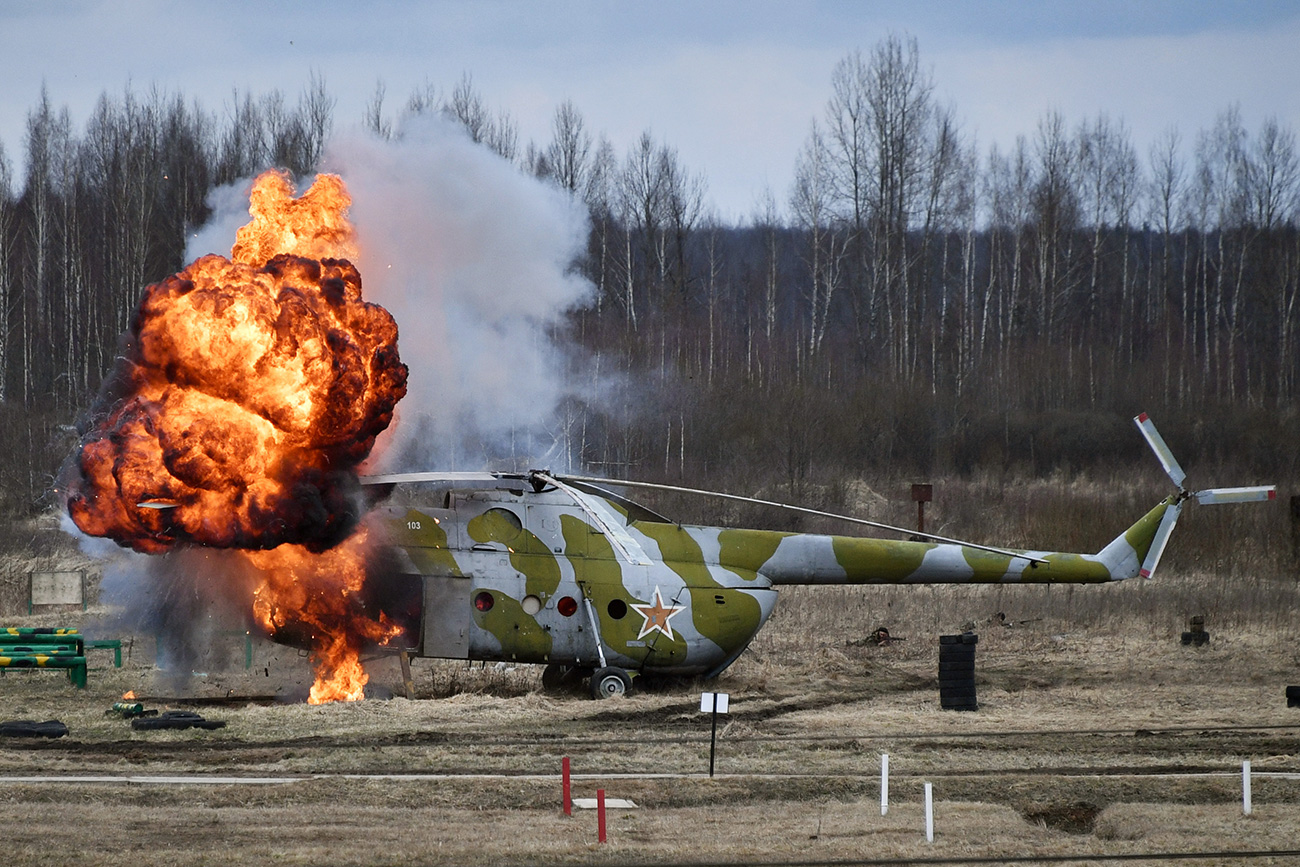 "Anti-helicopter mine could soon be used to defend military routes and outposts from low-flying targets."
Maksim Blinov/RIA Novosti
Mines are usually associated with destroying ground targets, but helicopters will now have to watch out for innovative projectiles.
Imagine a mine which can hit a flying target. It may sound like sci-fi but the anti-helicopter mine could soon be used to defend military routes and outposts from low-flying targets.
"It operates in any weather conditions and in any environment. So you can defend seasides and land routes," the weapon's creator and CEO adviser of the FKP "GkNIPAS" corporation - Vladimir Niyazov - told RBTH.
The mines are laid above ground, so soldiers don't have to spend time digging holes. Each mine contains 12 explosives which are activated when an enemy helicopter comes into a range of 100 meters.
"These mines have an acoustic system which detects the sound of the helicopter blades. When it flies into a certain range each mine is triggered, sending 12 explosives into the sky and piercing everything in their path at a speed of two to three km/s," Niyazov added.
He also said friendly choppers will be able to fly over the mines without activating them: "The mine field is activated and disabled by an operator from a military base. So once commanders are informed of friendly helicopters or UAVs in a 'danger zone,' the operator remotely turns off the mines."
What's next for this weapon?
The system passed all tests and will be delivered to the Russian army in the coming years.
Yet experts believe Russia will not use this weapon in its operations abroad, fearing the possibility of friendly fire.
"ISIS terrorists do not have helicopters and their UAVs can be shot down by our army's man-portable air-defense systems. So these mines will probably spend most of their time in storage," Alexei Ramm, a military analyst from the Izvestia newspaper, told RBTH.
Meanwhile, Niyazov believes this innovation has export potential: "We've already met with military delegates from China, UAE, and Iran. But we'll only start negotiations once Rosoboronexport finishes all the paperwork and gives us permission to sell these mines to Russia's foreign partners."
If using any of Russia Beyond's content, partly or in full, always provide an active hyperlink to the original material.