Gazprom to help ensure Indian energy security from 2018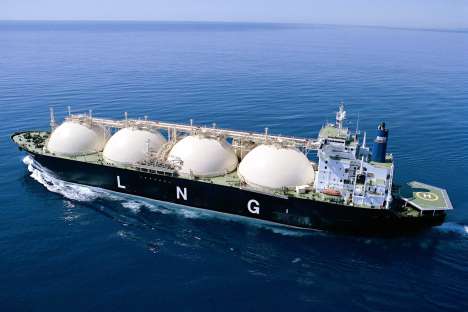 India is one of the largest importers of LNG. Source: Reuters
The Russian gas company will supply 2.5 million metric tonnes of liquefied natural gas to India annually from 2018. The gas is likely to be sourced from Sakhalin or the Yamal peninsula.
Russian gas giant Gazprom will begin supplying 2.5 million metric tonnes (mt) of liquefied natural gas (LNG) annually to India from 2018, Yuri Sentyurin, Russia's Deputy Minister of Energy, told RIA Novosti on April 12.
Gazprom's subsidiary Gazprom Marketing & Trading Singapore will act as a supplier and Indian state oil and gas company Gas Authority of India Ltd (GAIL) will be the recipient. The companies had signed a 20-year supply contract in 2012.
LNG supplies to India can be made from a plant in Sakhalin, as well as from the new Yamal LNG plant, Sentyurin said. The first phase of the Yamal LNG project will be launched in 2017. The main consumers of LNG from the Yamal plant in addition to India will be Japan and China.
Between 2009 and 2016 Gazprom supplied India with 26 LNG cargoes with a total volume of 1.7 million mt.
At the Russia-India annual summit in Goa in October 2016 Gazprom, represented by the its head Alexey Miller, and India's state-owned Engineers India Ltd, represented by Sanjay Gupta, signed a Memorandum of Understanding, where the parties agreed to conduct a joint study of the LNG supply routes from Russia to India.
India's growing gas demand
India is the world's fourth largest consumer of LNG. According to Alexey Miller, India's demand for imported gas is steadily increasing. By 2020, the demand will rise threefold, and by 2030, the demand is expected to rise sixfold.
Domestic gas production in India is expected to rise to 146.87 million metric standard cubic metres per day in 2018-19, but this will only be sufficient for 30 per cent of India's demand, according to India's Ministry of Petroleum and Natural Gas.
Russian Minister of Energy Alexander Novak has also taken note of India's growing gas demand. He held talks with India's Minister of Petroleum and Natural Gas Dharmendra Pradhan on the sidelines of the CERAWeek 2017 oil and gas conference in Houston in March 2017.
Novak noted that cooperation between Russia and India in the trade of LNG is becoming strategic, and is being fulfilled in the interests of both countries.
If using any of Russia Beyond's content, partly or in full, always provide an active hyperlink to the original material.