Russia moves to raise taxes on palm oil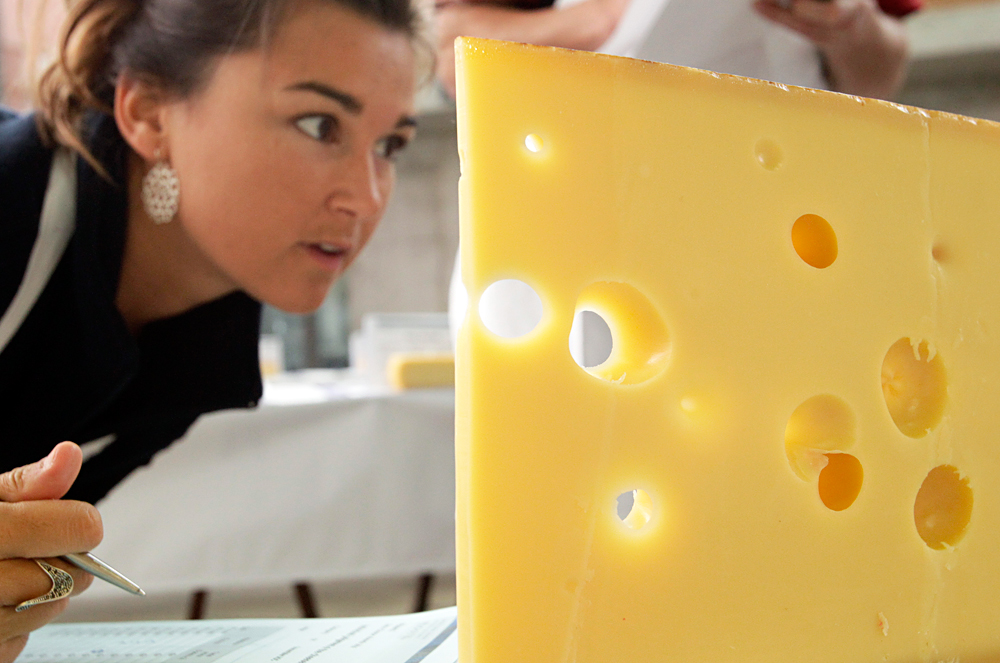 After Russia banned imports of European cheeses and dairy products in August 2014, the country saw a dramatic growth in counterfeit products.
Reuters
Russia plans to introduce a 30% excise tax on palm oil in the summer of 2016. Palm oil is used by manufacturers of cheese to replace produce that used to come from the European Union and as a result, the quality of these cheeses has declined sharply.
The Russian Ministry of Finance is of the view that high taxes on products which, when consumed in large quantities, is harmful to people's health, is quite justified. The Ministry is also considering the possibility of charging additional taxes on drinks with high sugar content. The priority for now is palm oil. According to the Ministry's calculations, the excise tax could go up to 30%, or $200 per ton of palm oil. If such an excise tax had existed in 2015, the state budget could have received an additional $160 million in revenues. This government initiative is also supported by Soyuzmoloko, an organization of Russian dairy producers.
On a global scale, Russia accounts for only 2% of total consumption, the Russian Institute of Nutrition told RIR. Around 90% of this oil is used to produce margarines, fats for special purposes (cooking, confectionery and substitutes for milkfat), while the remaining 10% is used in the manufacture of soap products.
Why palm oil
After Russia banned imports of European cheeses and dairy products in August 2014, the country saw a dramatic growth in counterfeit products. According to Rosselkhoznadzor; the department entrusted with monitoring the quality of products sold in Russia; 78.3% of cheeses sold in Russia are counterfeit products, to which vegetable fat has been added. Often this is palm oil, because it is cheapest.
The fight against use palm oil is now a global trend. India, the largest consumer of palm oil in the world, has raised import duties on this product three-fold, while France has been trying for several years to increase taxes on it. Placing restrictions on palm oil could have a lasting economic effect; it should have a positive impact on the development of the Russian agro-industrial complex.
"The more such oil is used in Russia, the worse it is for the dairy industry, no new products are developed, and progress in food science is stifled," Yuri Morozov, chief executive of Russian Union of Oils and Fats, told RIR. "We defined the maximum necessary level of palm oil use in Russia at 450,000 tons per year in 2012," he said, "and now this figure has been exceeded by 76%.
Alternatives to palm oil
As alternatives to palm oil, Morozov lists animal fats, sunflower oil, and new types of vegetable oils. "Russia has great potential for the production of new types of vegetable oils, based on cruciferous oilseed crops. Half of all the vegetable oils produced in Russia are exported, more than 2.3 million tons," said Morozov.
However, market participants doubt that increasing the price of palm oil will for force manufacturers to reduce its use. "Manufacturers simply have nothing to replace it with," said Marina Petrova, a dairy market expert.
According to Index Mundi, Russia is the 9th largest consumer of palm oil in the world. The top three being India, the EU, and China
"The only way that manufacturers will stop using oil is if it becomes more expensive than other fats. In addition, palm oil is considered a high-tech product by manufacturers, as it burns more slowly than other fats, which provides advantages for the producer," said Elena Krasnova at the Consumer Market Development Committee of the Russian Chamber of Commerce. She estimates that an increased excise tax on palm oil will only lead to an increase in food prices, which is not desirable in times of an economic crisis.
"Even with high excise rates, products containing palm will remain more affordable, and many consumers will continue to choose these products," noted Marina Petrova.
| | | |
| --- | --- | --- |
| Rank | Country | Imports (thousand tons) |
| 1 | India | 9,525.00 |
| 2 | EU-27 | 6,950.00 |
| 3 | China | 5,700.00 |
| 4 | Pakistan | 3,200.00 |
| 5 | Egypt | 1,500.00 |
| 6 | Bangladesh | 1,400.00 |
| 7 | United States | 1,135.00 |
| 8 | Myanmar | 850.00 |
| 9 | Russia | 770.00 |
| 10 | Viet Nam | 740.00 |
All rights reserved by Rossiyskaya Gazeta.